- style -
Summers Over Interlude
Wearing swim trunks as shorts.
09 . 14 . 16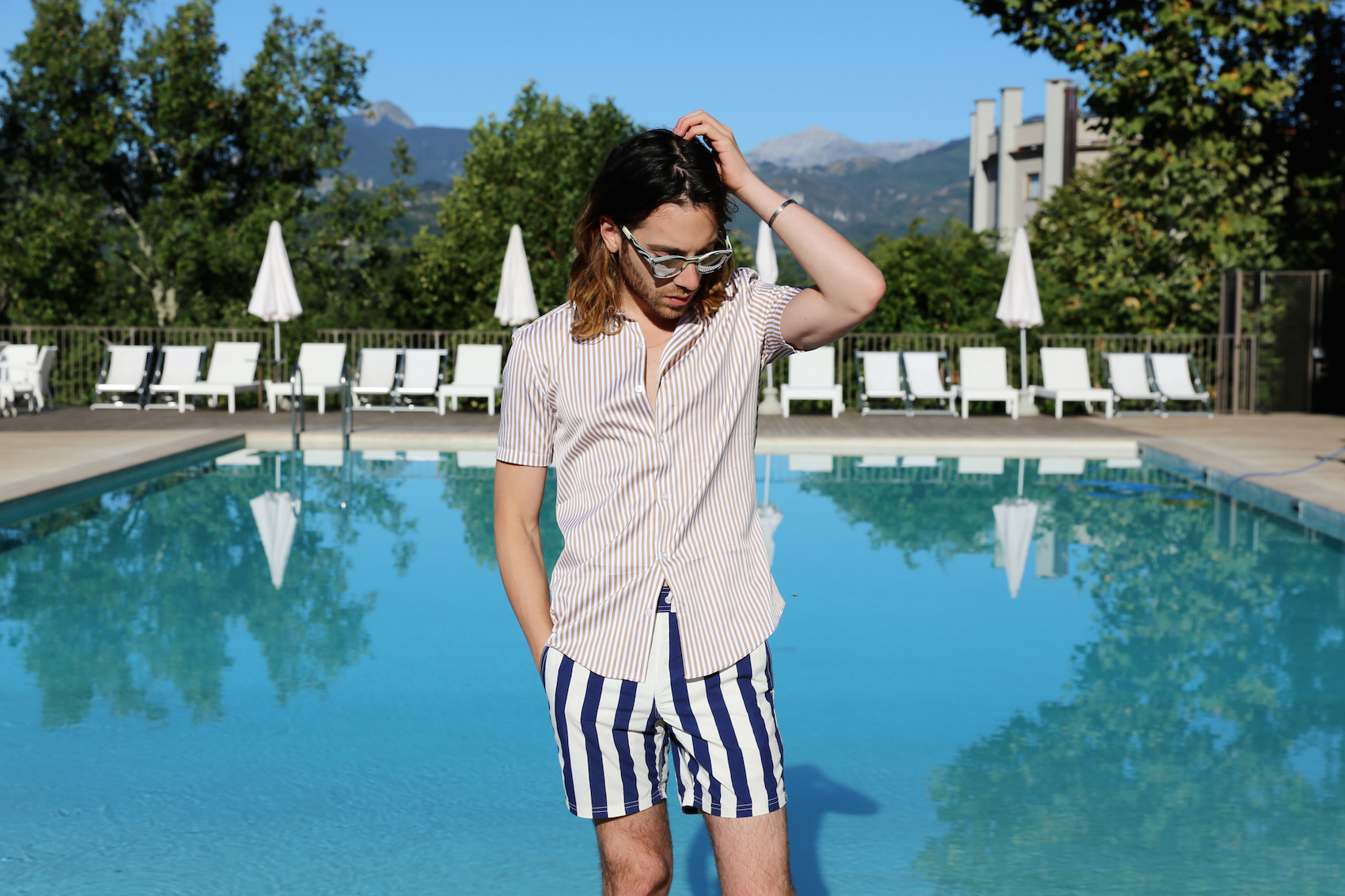 Swim trunks are so hot right now. Just two of them, actually, artfully placed on the bottoms of the coolest and perhaps only non perspiring in attendance at New York Fashion Week. Not enough to call it a trend, but certainly enough to lift your spirits.
It's going to be close to 90 degrees today. WTF. Just when you thought sweater weather set in and it was safe to bust out the velvet bomber and transitional look, New York once again feels like a sauna.
I don't know about you, but I can not slip on a pair of jeans in this weather in fear of them never coming off.  What is a boy who already packed away all his shorts and is way to lazy to dig them out again to do?
Luckily, I always leave out a pair of swim trunks in case indoor swimming calls. So, I am taking a striped swimsuit and turning them into shorts for the day. Try wearing swim trunks as shorts in September – or rather make a page for this school of thought and turn a runway trend most will assume to have manifested for runway (and beach side) purposes only and take to the street.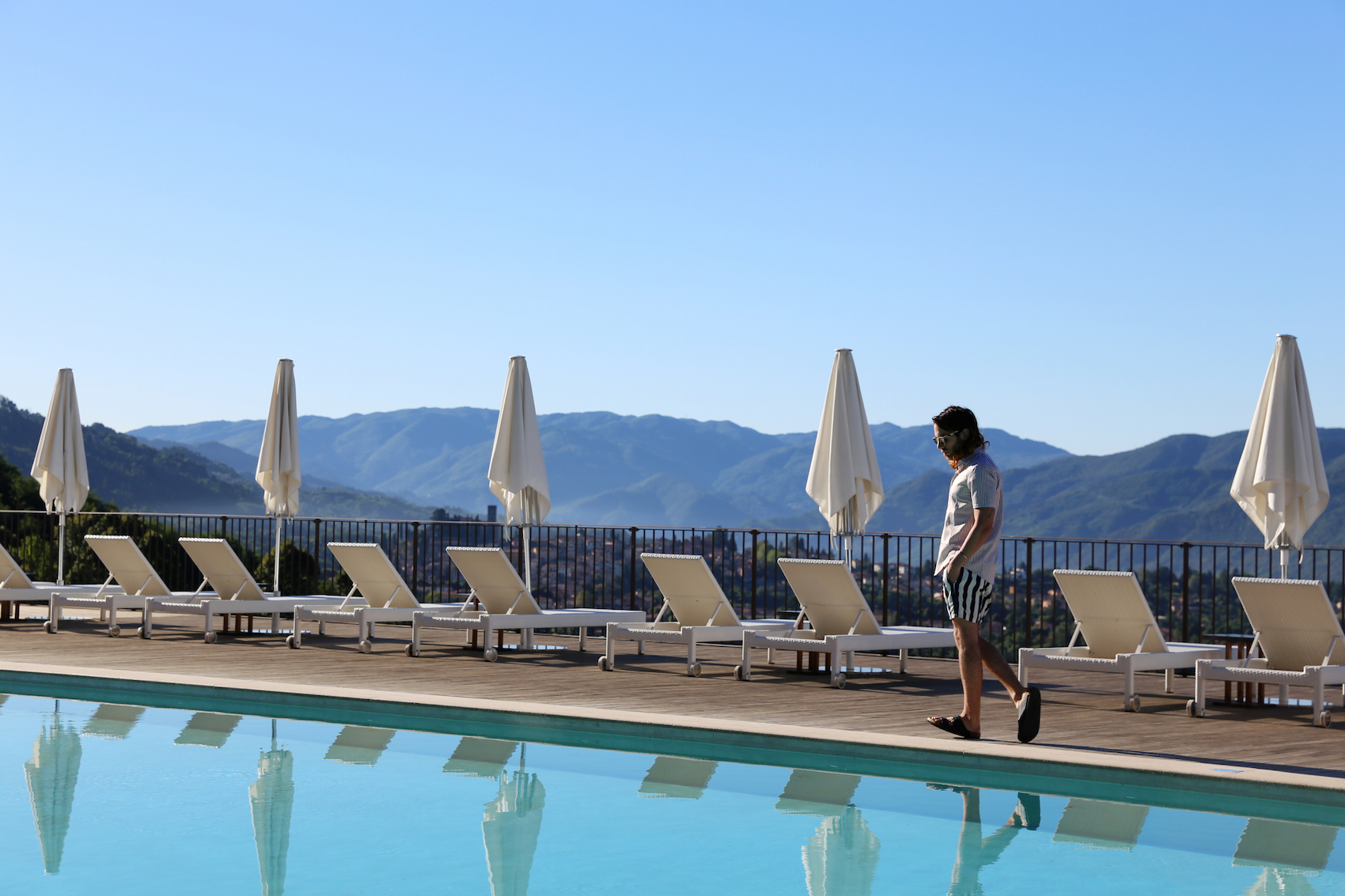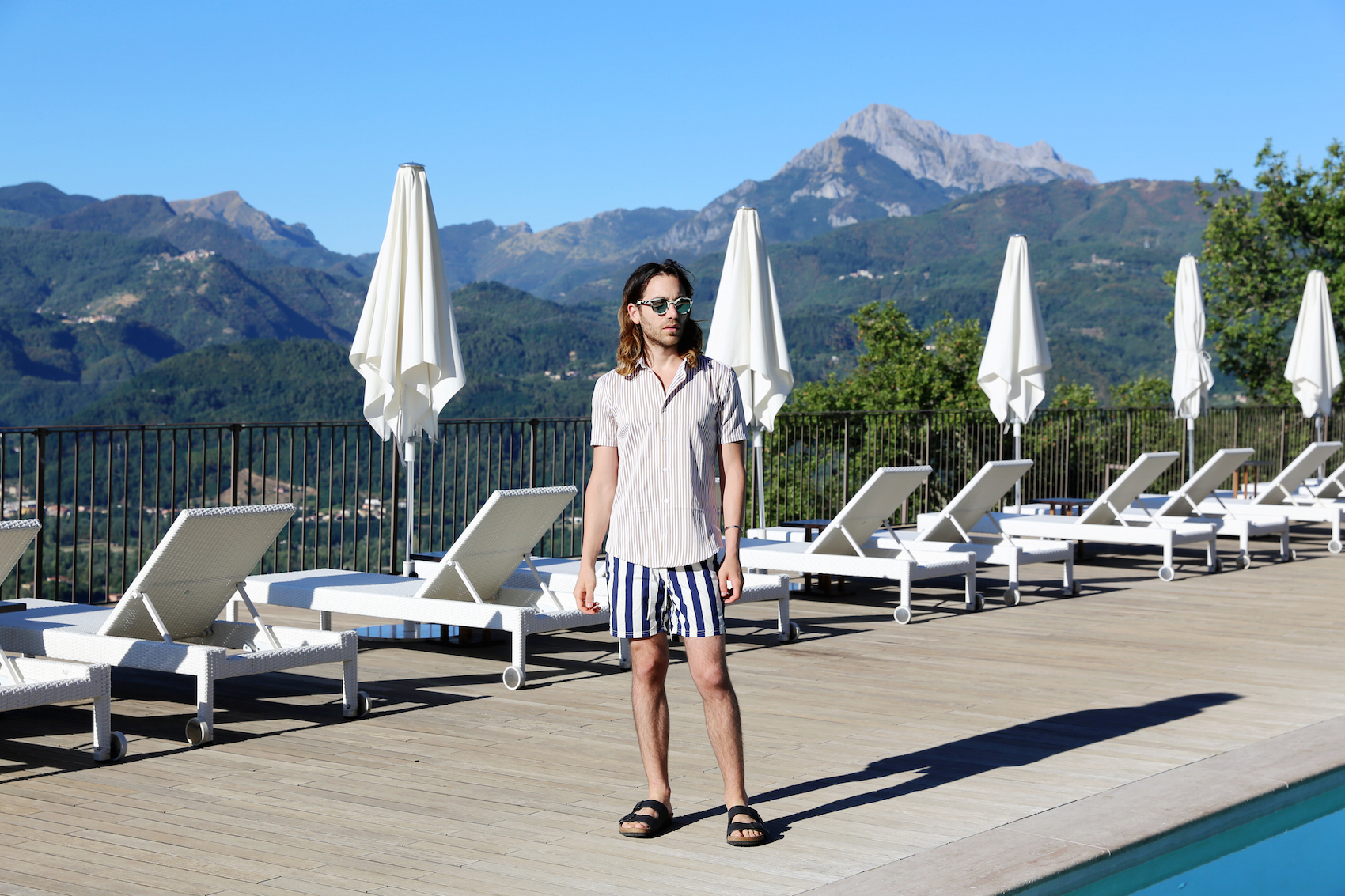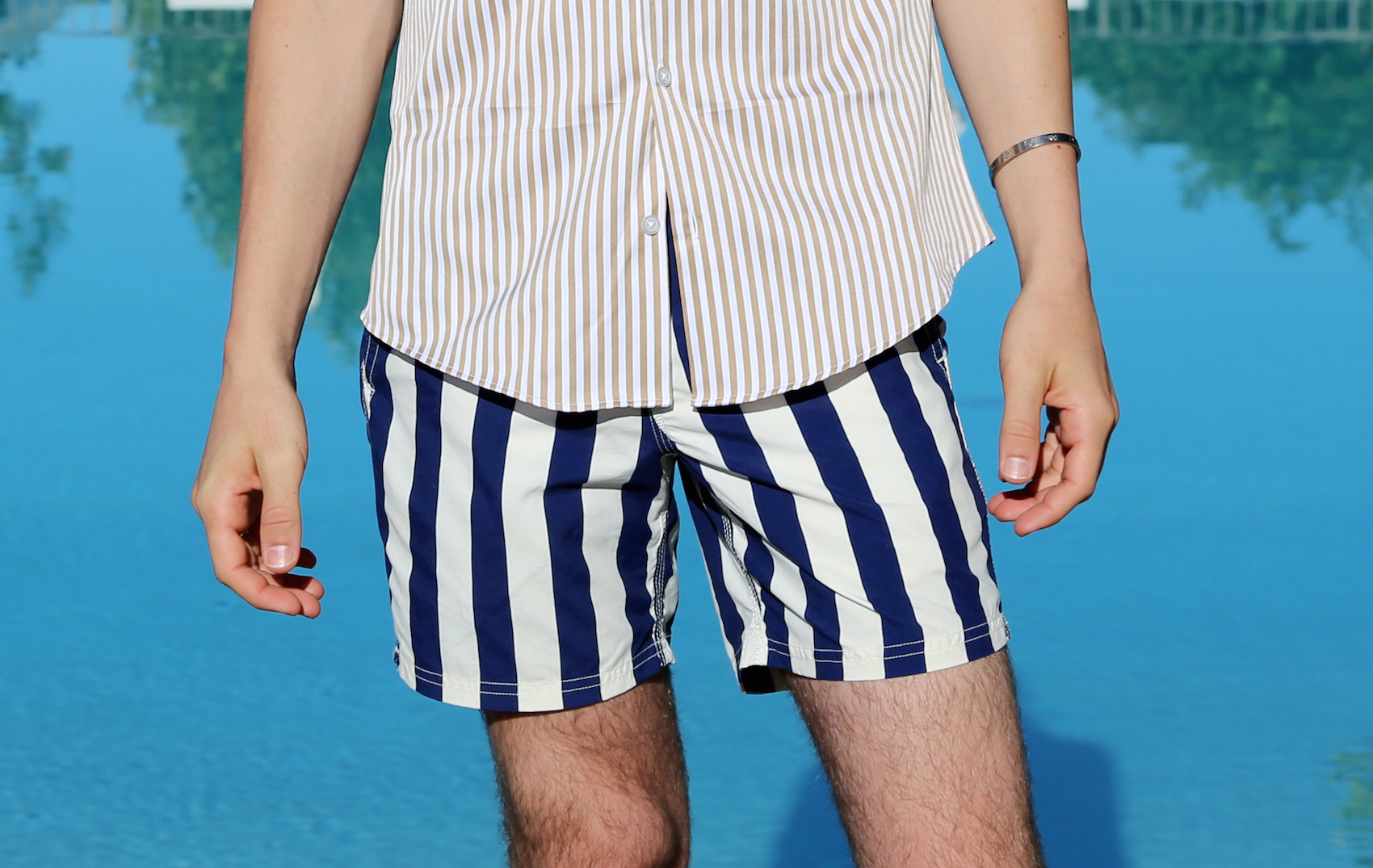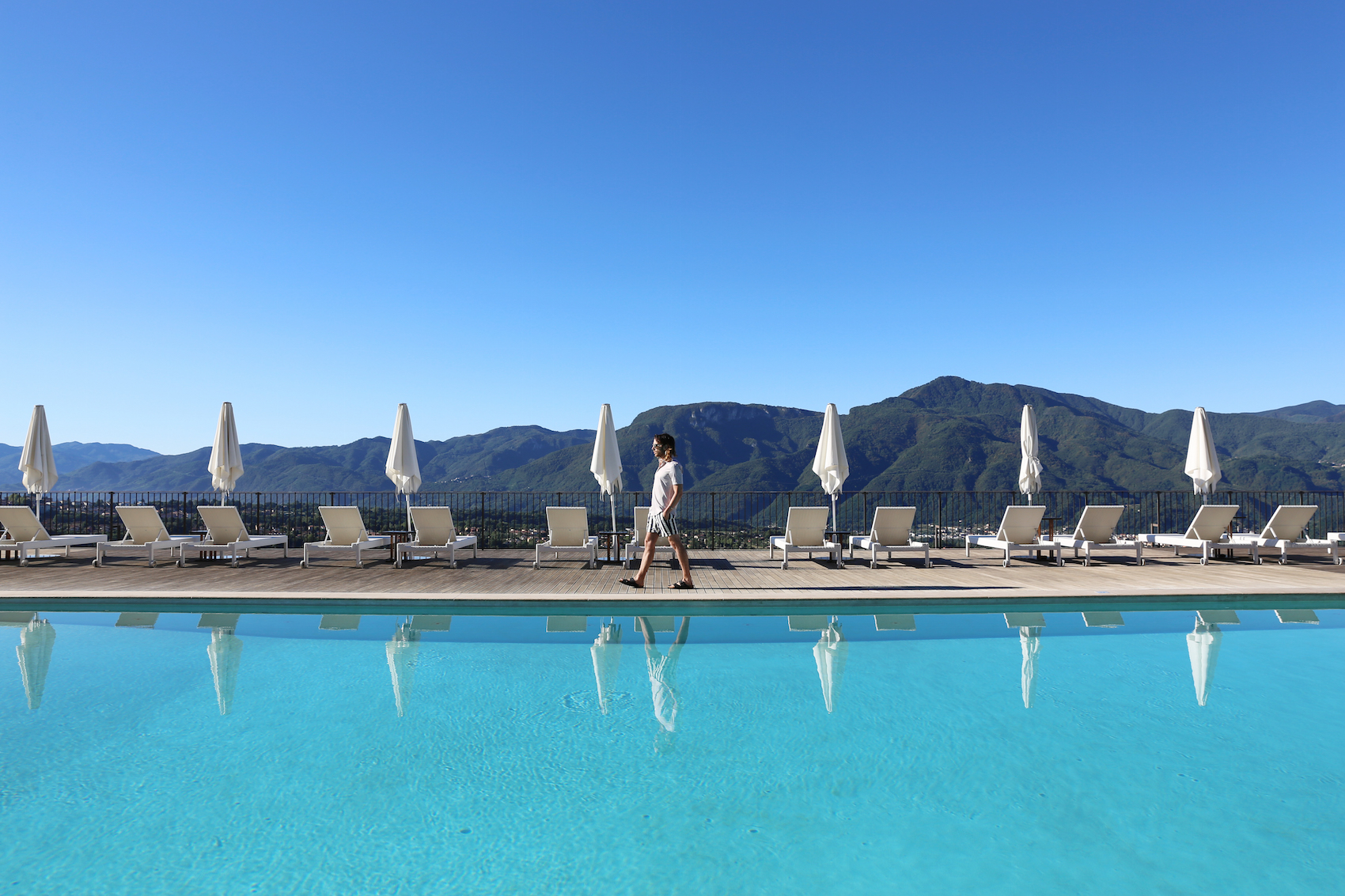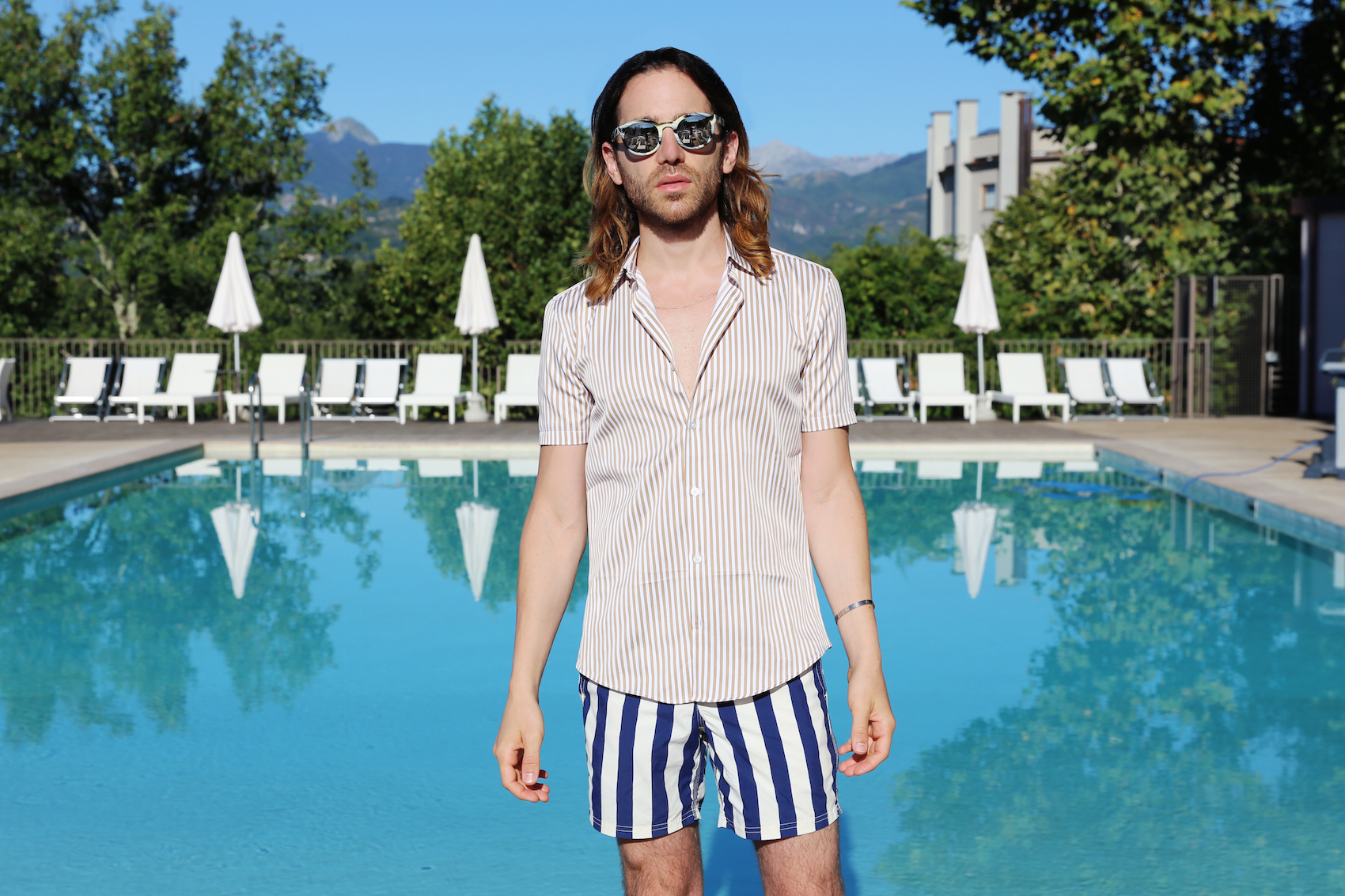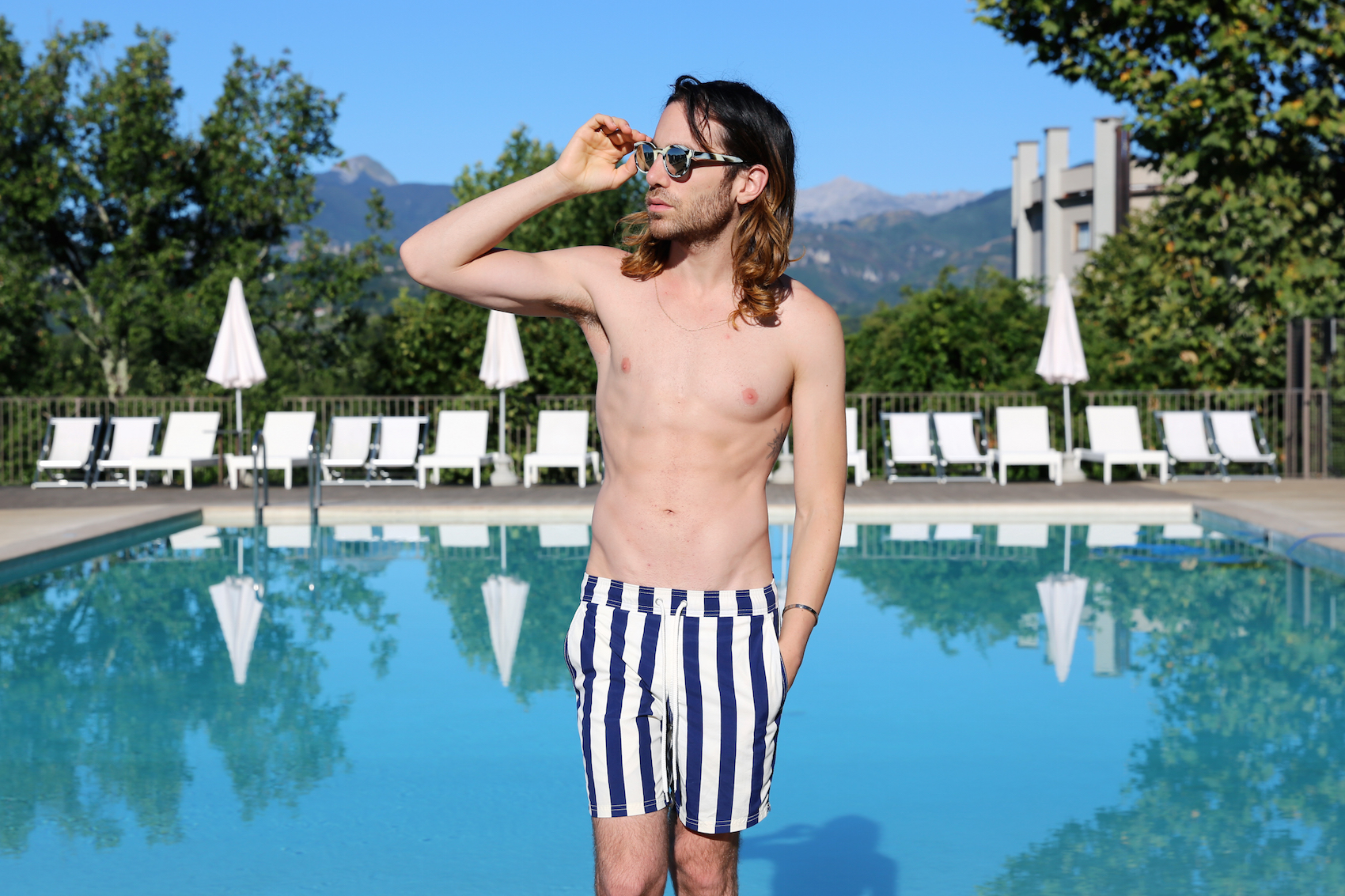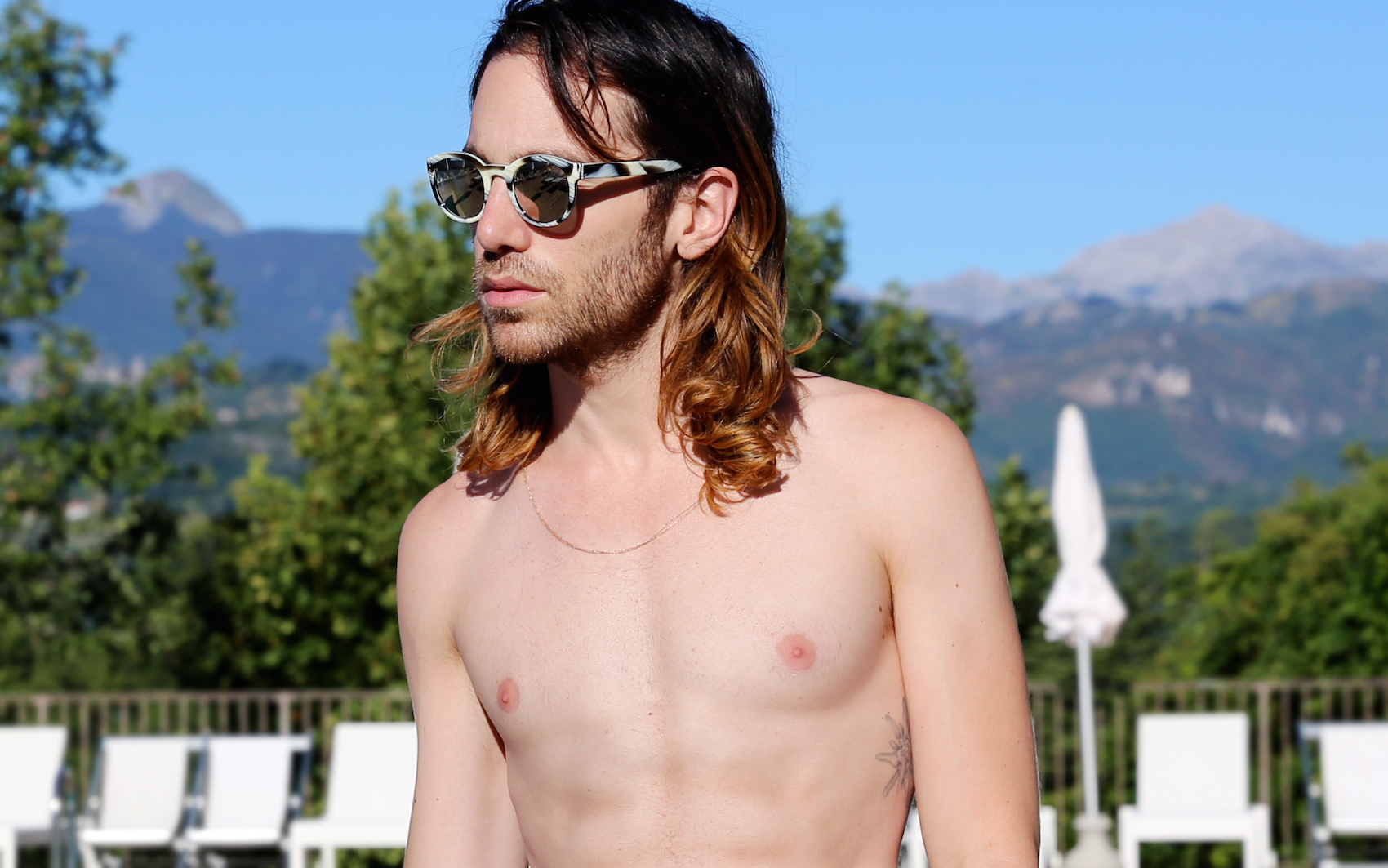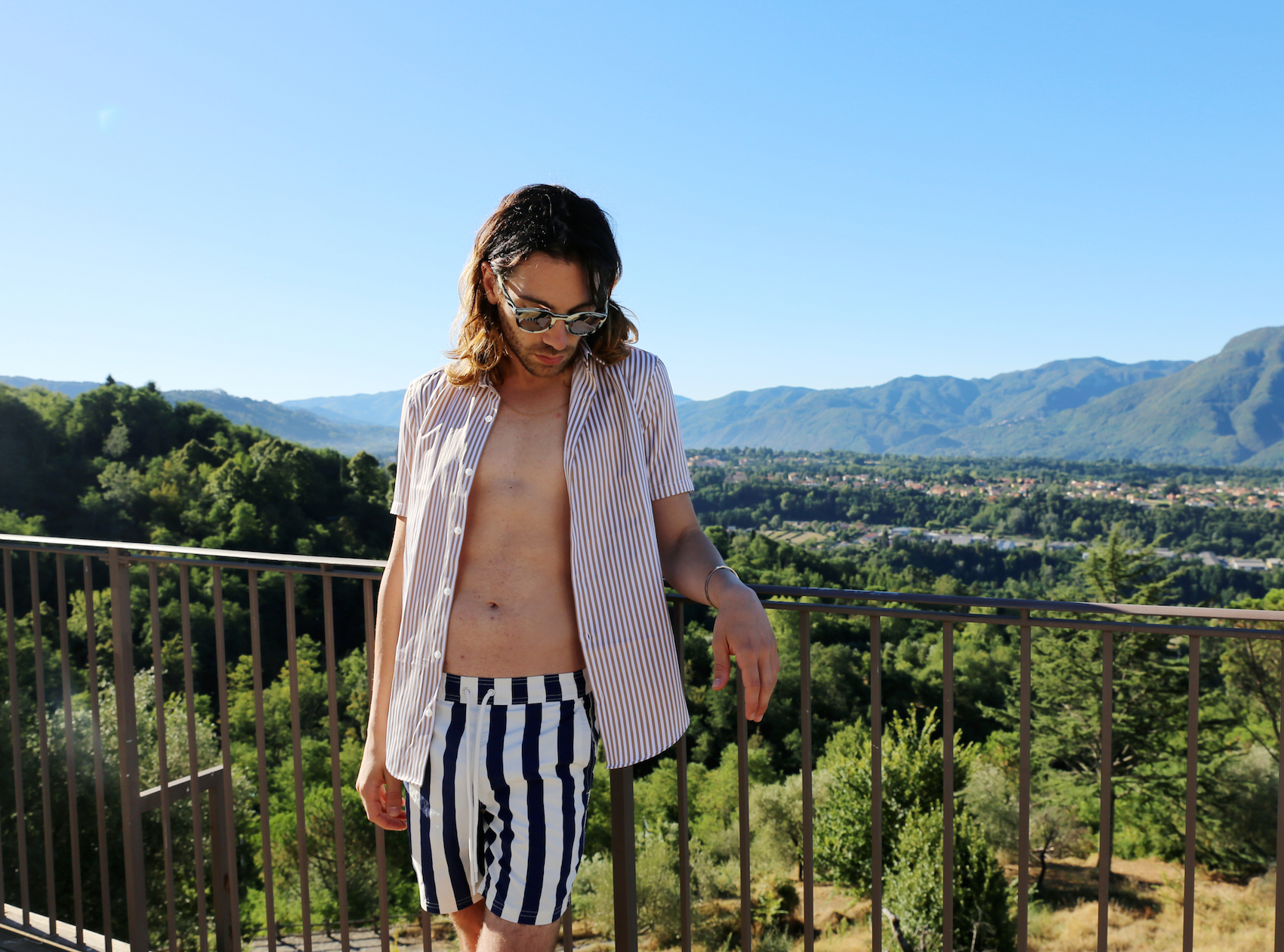 (Shirt: Topman/ Swim: Dolce & Gabbana / Sunglasses: Shaus of California/ Shoes: Birkenstocks)