- style -
Taking The Prep Out of Nantucket Red
With the help of snakeskin Versace sandals.
08 . 05 . 14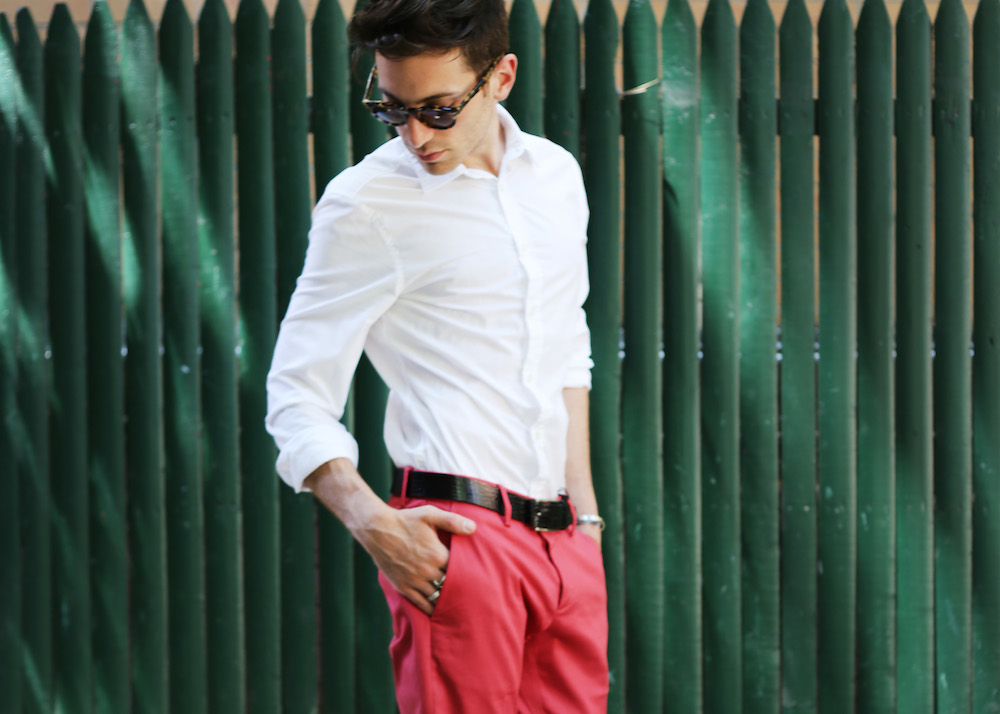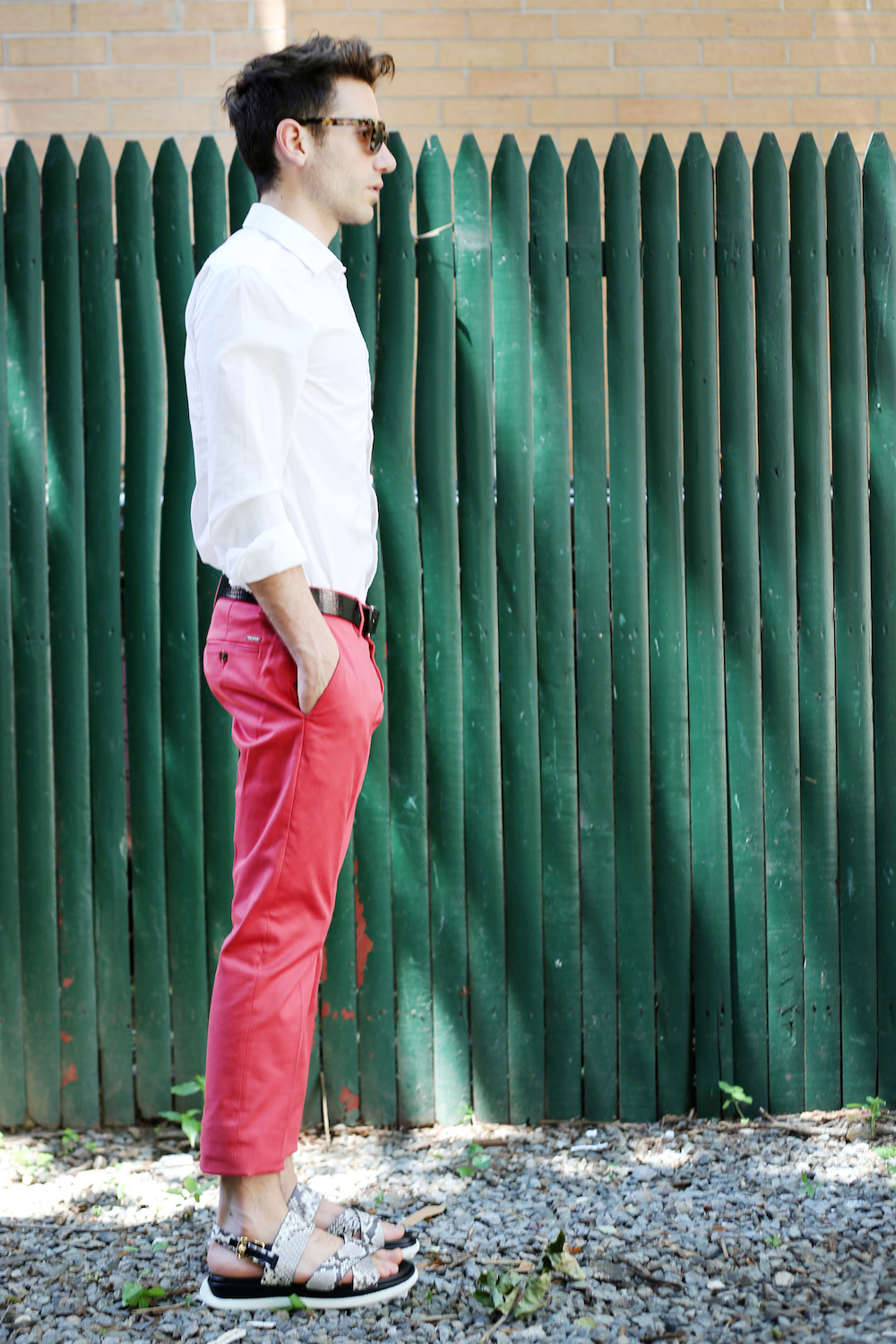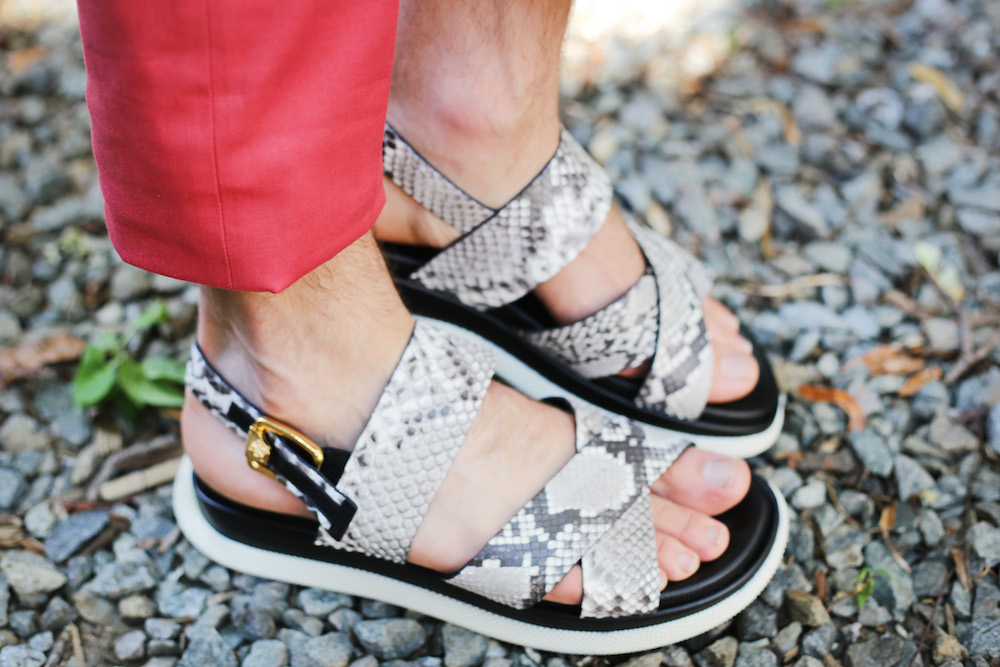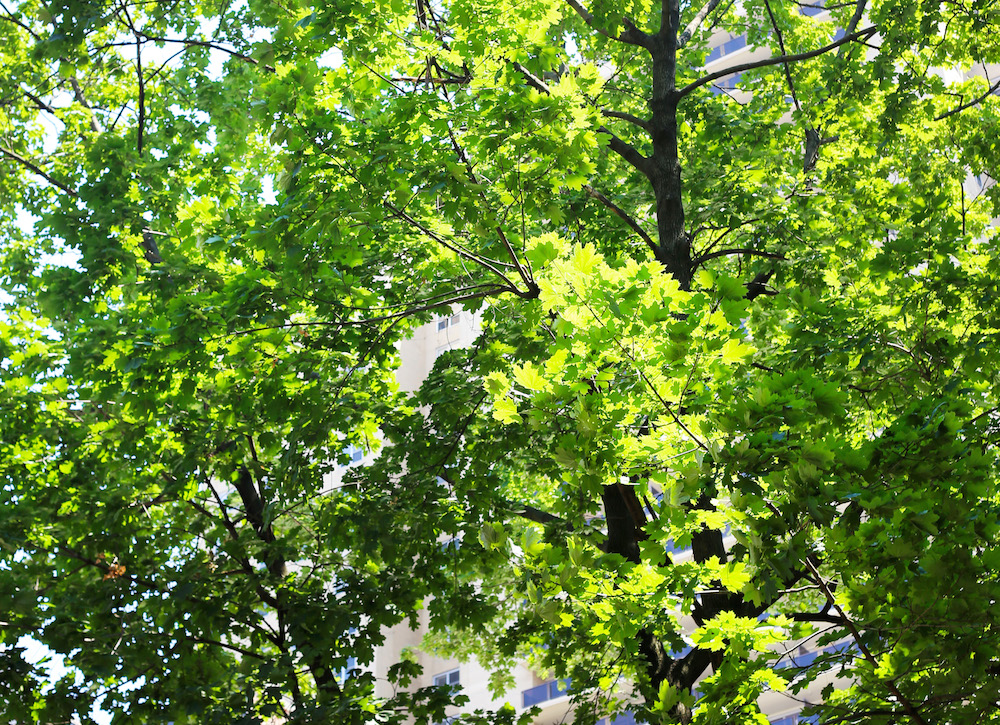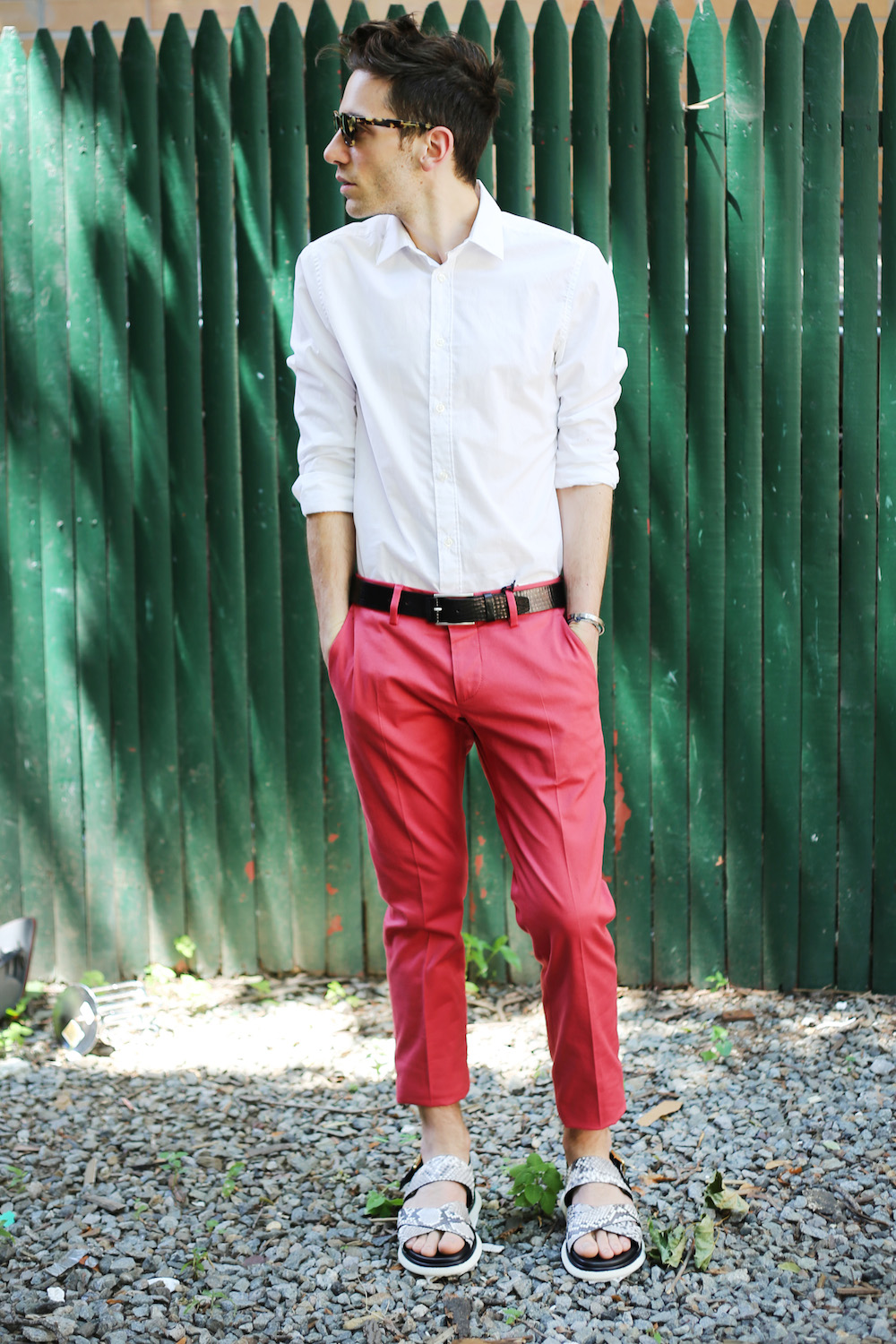 (Shirt: Prada/ Pants: Desigual/ Shoes: Versace Collection/ Sunglasses: Ralph Lauren/ Belt: Dolce & Gabbana)
They say you can't fake cool and I agree, but it certainly becomes easier to fake it over the summer months, you just need to keep in mind one simple rule, avoid polo shirts.
Thankfully I didn't grow up in a household that valued preppy attire. I released I'm not terribly fond of preppy threads at a young age, particularly in the summer. I just find something so itchy about a striped polo shirt worn with baggy pale yellow chinos. This may also be in part do to the fact that where I went to school the so called preppy guys never had anything interesting to add to the conversation. Although I wont be wearing a Polo with seersucker trousers anytime soon, I am wearing Nantucket red pants right now.  To add some edge to this prepsters pant, I paired it with a simple while Prada shirt, black belt and killer snakeskin Versace sandals. Versace can suck the prep out of any look.