- style -
Tasteful Nudes: Manly & Monochromatic
Six shades, four layers and one color.
01 . 28 . 15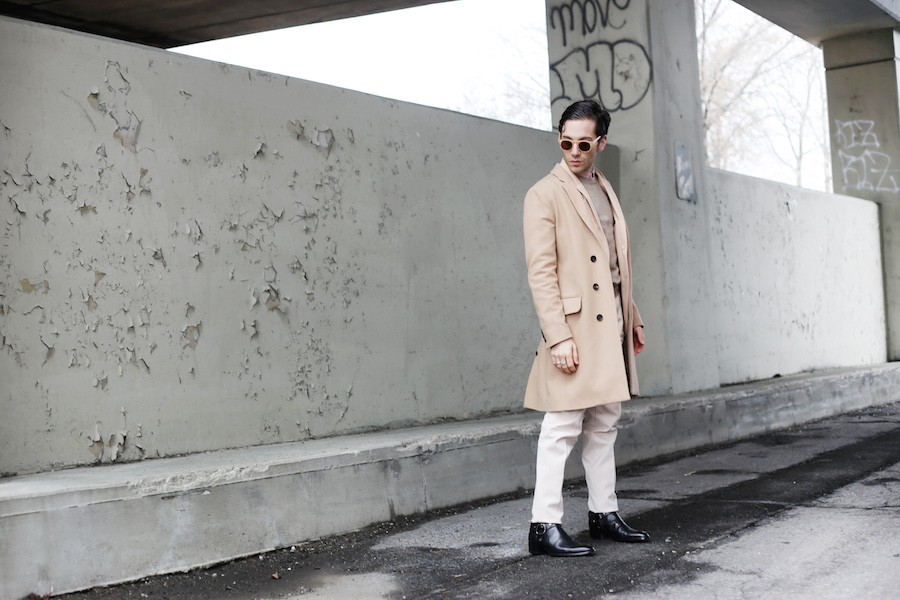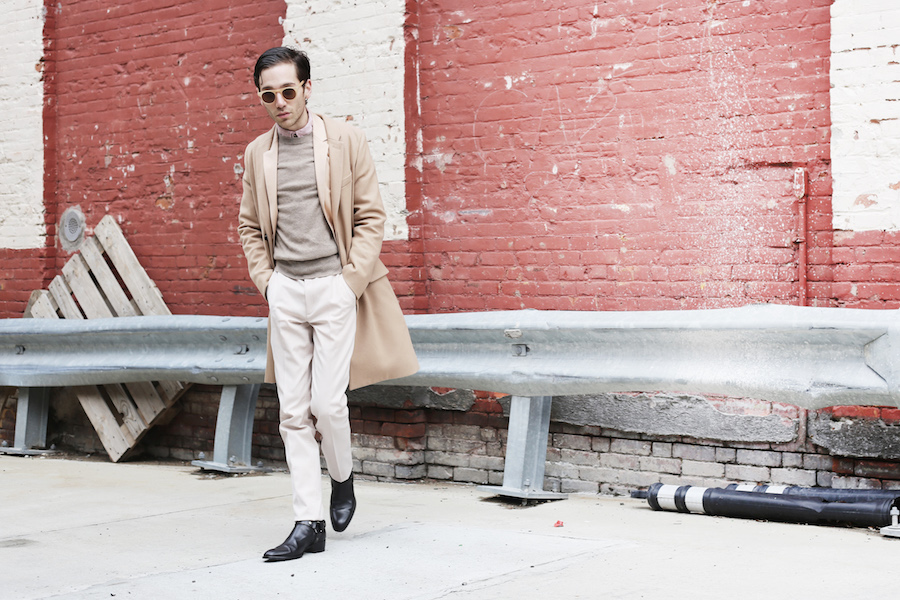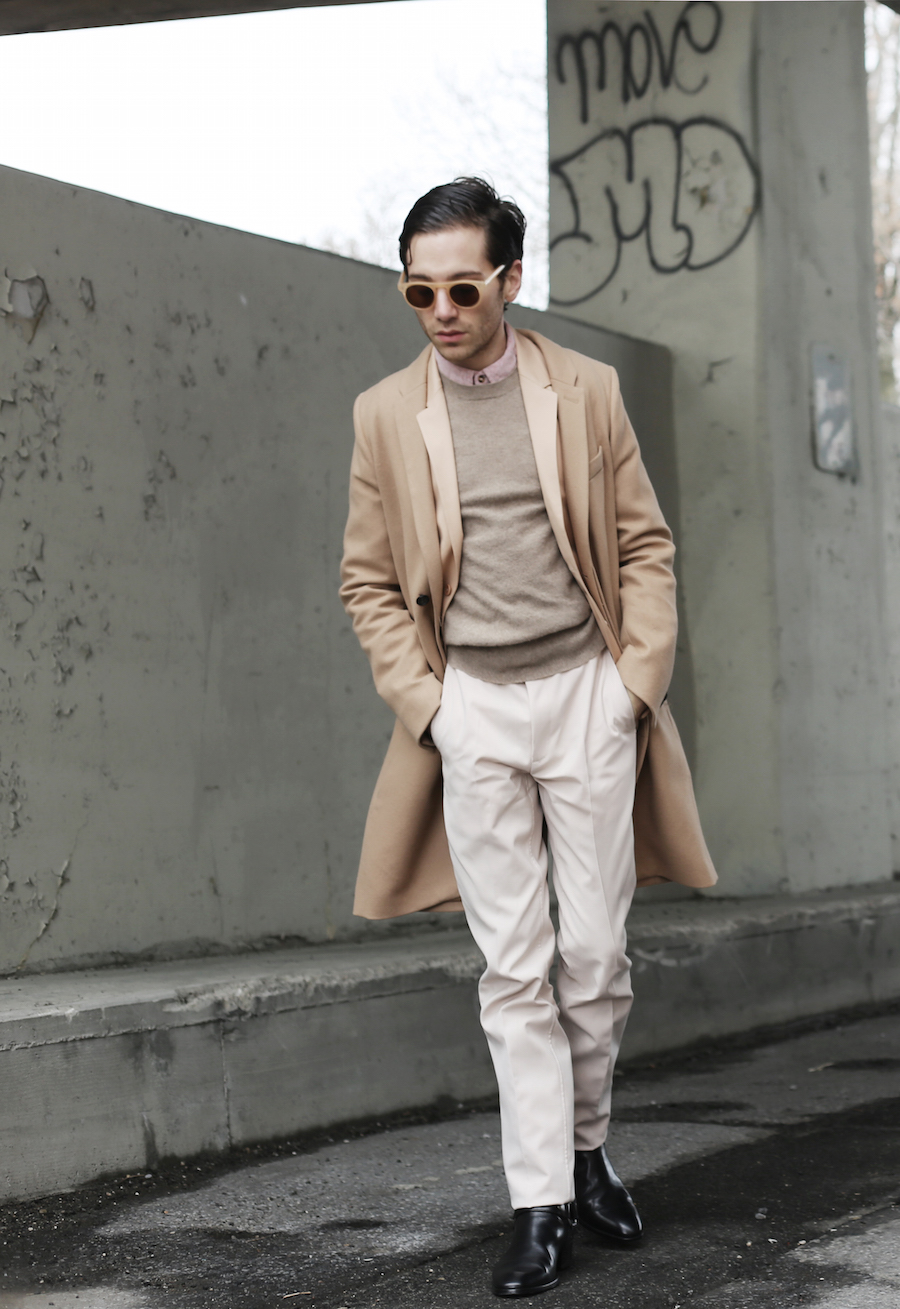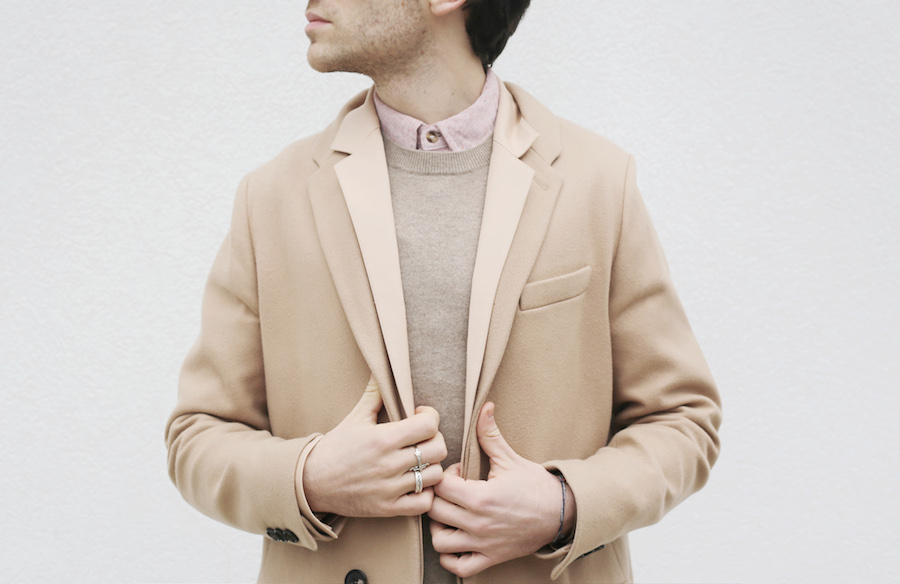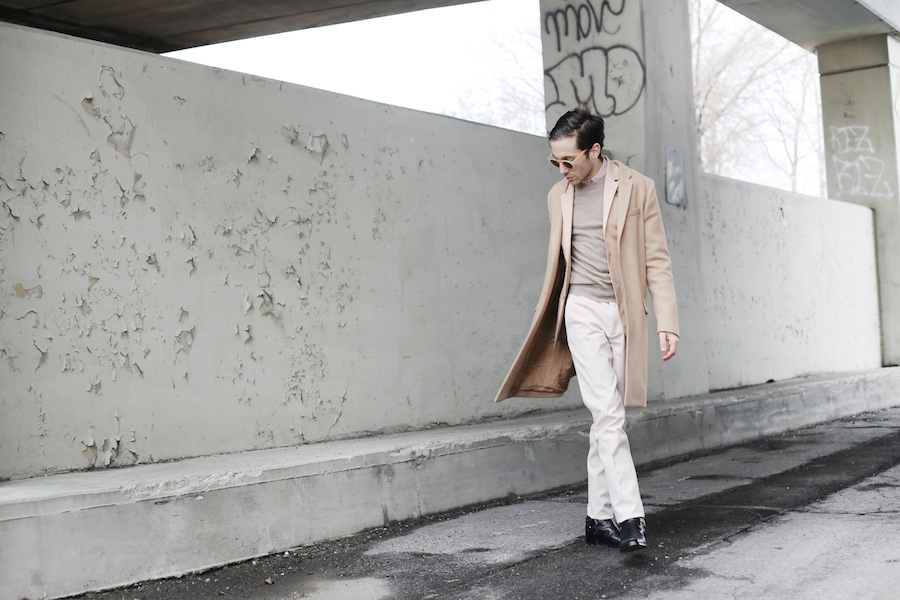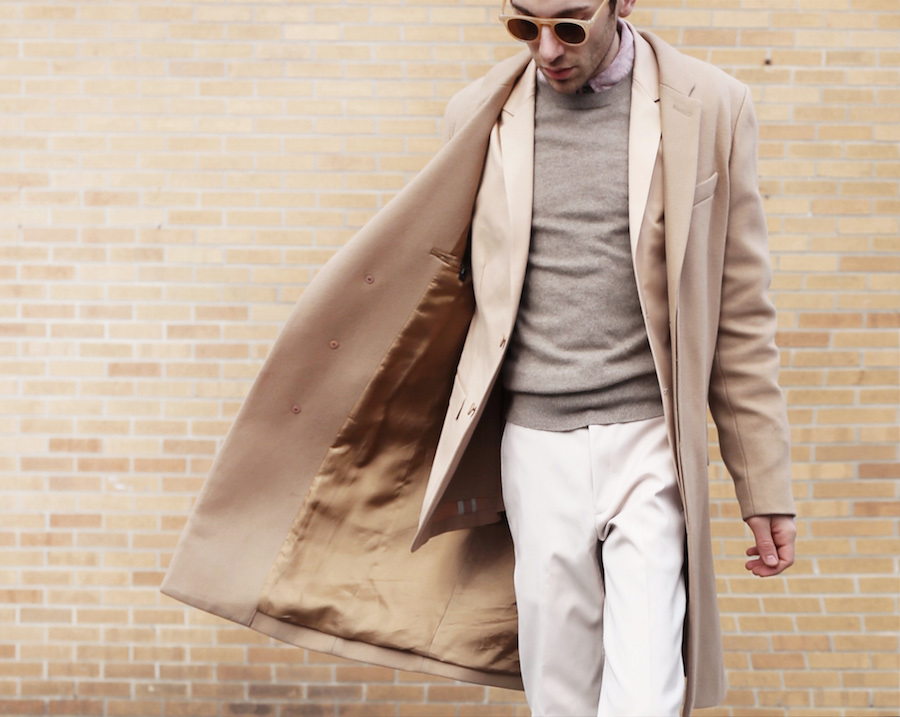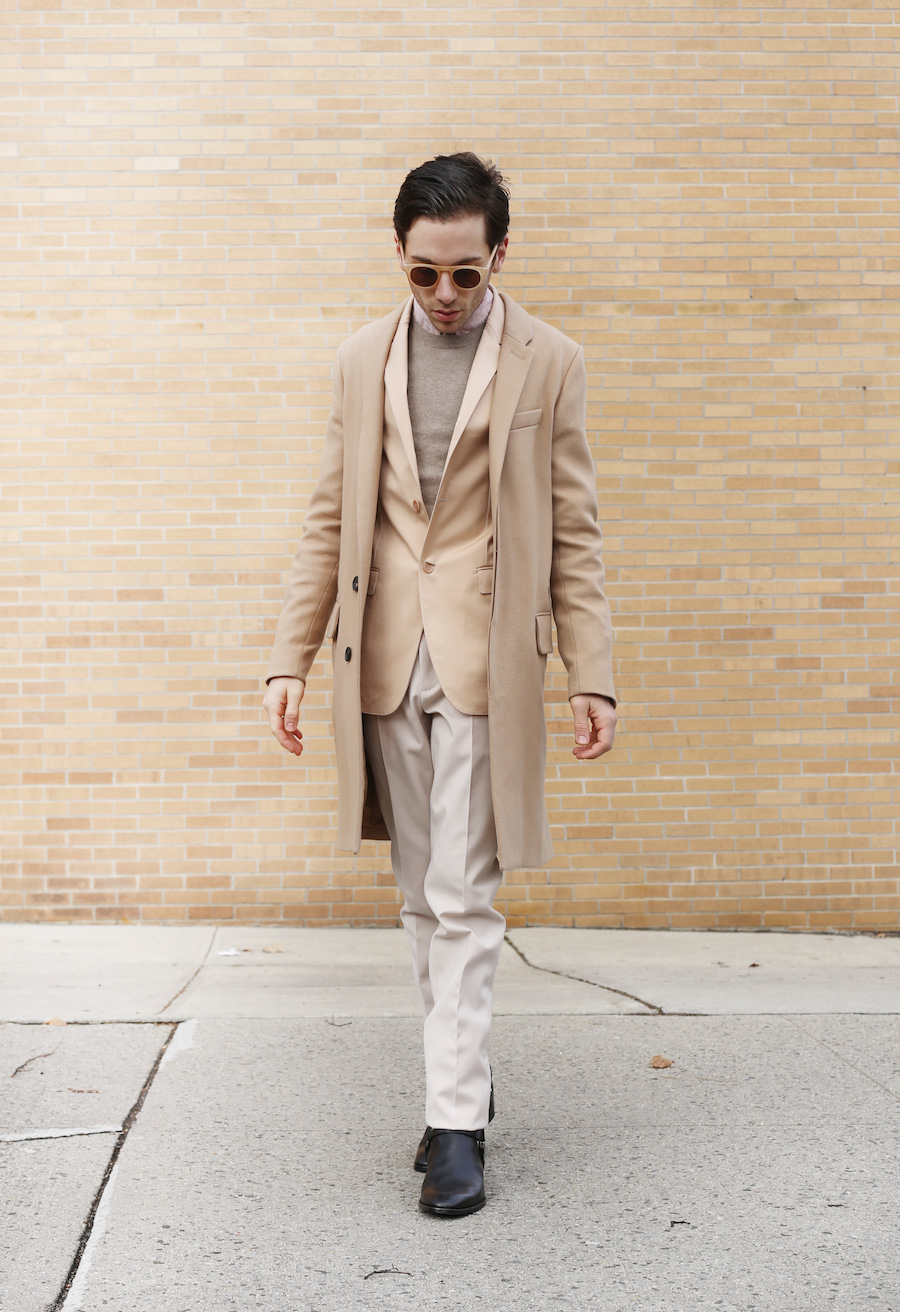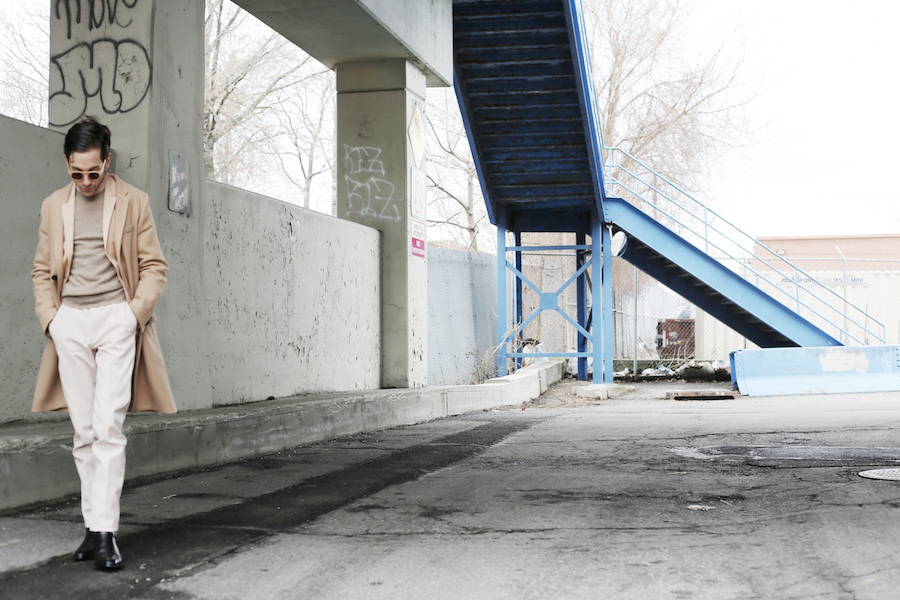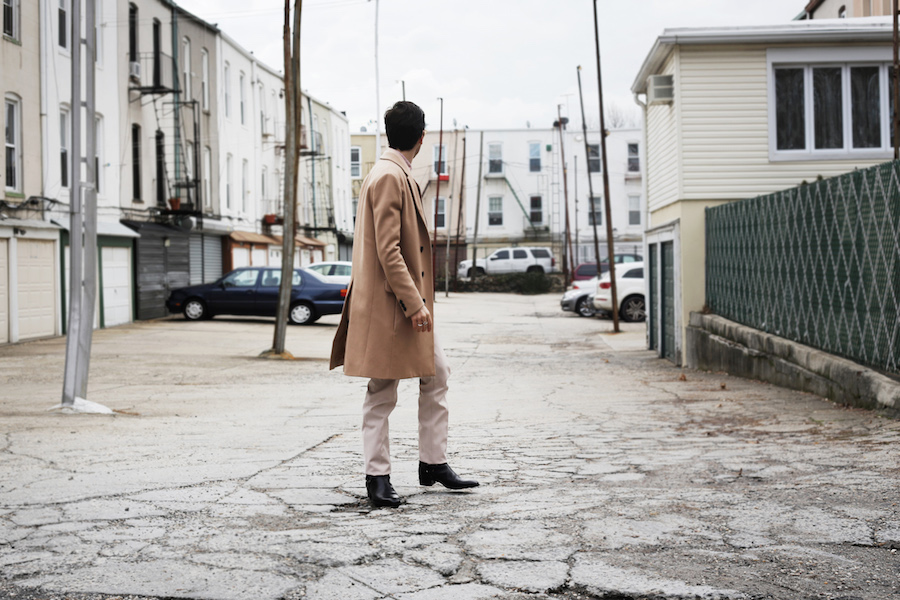 (Coat: Carven/ Blazer: Calvin Klein Collection/ Knit: Theory/ Shirt: .Bk/ Trousers: Calvin Klein Collection/ Boots: Saint Laurent)  
Carrie had her slinky naked dress and us boys have our structured nude suits.
Today I challenge an antiquated philosophy: that to look slim, seriously sleek and as unapproachable as a publicist during fashion week, you must dress in all black.
All-black-everything is never not having a movement as yet again proves by the latest showing of the fall 2015 men's shows. The next natural step is to pull that darkness out of your soul and off your body and go nude, because with all this snow on the ground I can't bare to talk about white anymore.
A few tips to avoid looking like a Boca Raton retiree: allow yourself a slight dose of color to break up the void. Ground the look with dark shoes, like these Saint Laurent boots. It doesn't have to match exactly. In fact, try not to be too matchy mathcy.  Don't be afraid to break up the shades of nude. I'm exploring six with this look and it ends up elongating your look.
But most of all, if you're going to go for this option, put it on and forget about it—you're just wearing clothes like everyone else. And what's so scary about beige?