- style -
The Accidental Doug Funnie Slip (When Basics Become Basic)
Don't let your staples become a 'Funnie' situation.
10 . 07 . 15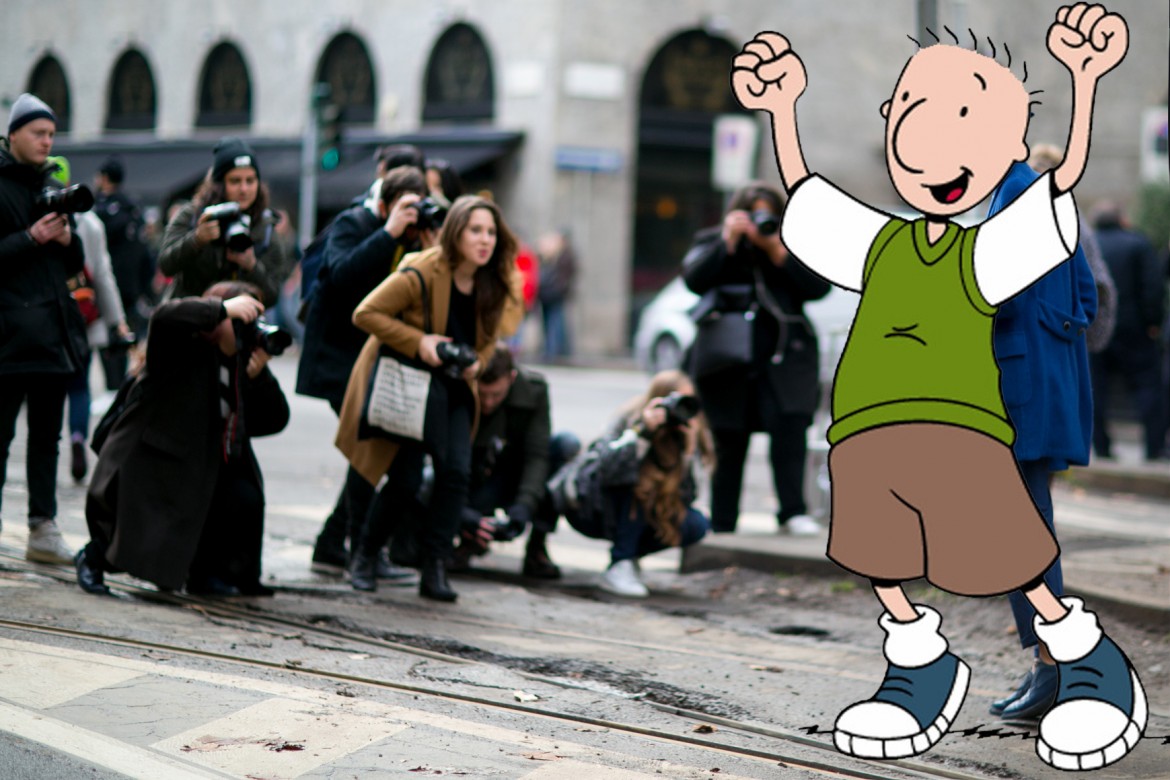 I grew up watching Doug before school every morning while eating a bagel with cream cheese. I assume if I was a youngin today, I would be trolling Instagram in-between eating a flaxseed muffin before hitting up an Uber to school. Last night while packing for Budapest I re-watched 3 episodes of Doug on YouTube. Aside from realizing how incredibly short each episode was without commercials, I got to thinking about signature outfits. You know, that look that feels like it was the best outfit you'll ever wear.
It completes you so much that you start wondering why even bother attempting to get dressed in anything else again because what's the point. But after watching Doug rewear that vest and t-shirt combo with khaki shorts for 3 days too long, you'll begin questioning what you've dubbed your "staples" and with the help of an honest friend, you will see that you really, really don't need another green sweater vest.
So when basics become basic , punch up your style. And just in case I didn't sell you on the pussy bow blouse or letting snapchat inspire your fall look, here are three ways to add a bold sophisticated pop to your look this season.
A new pair of jeans: 
Investing in a new pair of jeans goes a long way. But by all means, don't disregard your beloved pair that have molded to your form. Just put them aside for a bit and go for a pair you always wanted to try.
A suede jacket:
A suede jacket is a must this fall and great alternative for us leather loving fools.
A bold knit:
We're all guilty of wearing and re-wearing those sleek and simple knits that seem to help spring arrive a bit faster. Make a strong statement this season and call upon the rays of the sun in a sweater that is more Judy then Doug.
YOU MAY ALSO LIKE 
THIS IS ALL YOU NEED TO LOOK HANDSOME
BLURRING GENDER LINES FOR FALL