- style -
The House of Holland Spring 2016 Boys Celebrate Subcultures of Yore: LCM
That party at the front, party at the back look.
06 . 15 . 15
(House of Holland Spring 2016)
The House of Holland Spring 2016 boys know how to party.
Since the death of Normcore about 5 minutes ago, there has been an opening for a new look. A look that is equally as assessable but a pinch more rich in hedonistic play. House of Holland's first menswear venture is all over this new look.
House of Holland's Henry Holland showed his very first menswear range at the car park of Selfridges yesterday at LCM. HOH merged and distilled various youth subcultures to create a new, richer visual language. It was a kind of raver tribal '90s sportswear look fused with technical fabrics. It's speaks to a kind of new agenda with menswear. It's for those lads who attend festivals and are as experimental with their look as they are with their sexuality.
There were soccer shirts with slogans such as "Lad" and "Legend," perfect for the gent who wants to spark a conversation on the dance floor. Other standouts included denim jackets and leather jackets in color blocks of black, purple and pink.
A club kid youth driven look was clear trend that emerged at LCM SS16. It was a kind of holiday hedonism featuring noticeable attitude and fashion with late 80s and early 90s influence. In one word, party.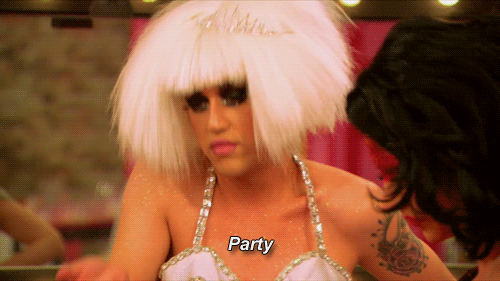 – YOU MAY ALSO LIKE –
A DAY IN THE LIFE DURING LCMSS16, DAY 2
LONDON COLLECTIONS: MEN SPRING/ SUMMER 2016, DAY 1