- style -
The Kanye Skirt (Kinda)
It's a skirt, but not really at all.
01 . 25 . 16
Did you know you can rock the Kanye skirt look without ever actually wearing a skirt? How you may be wondering? The anger lies in layering.
Layering is one way to have an exuberant amount of fun early in the morning other then spiking your coffee with bailies.
Layering is nothing new—we all know how to wear a button-down under a sweater—but if there is anything to learn from latest crop of runway collections over in Europe it's that we need to up our layering game. And it can be quite the fun activity.
To answer the two questions that are buzzing in your head right now: Yes, the act of stepping up your layering look is actually quite fun. And, no this is not just my blizzard brain talking.
Turns out there are unexpected directions we can take when it comes to piling on separates. By wearing layers in unexpected ways you get to rock a look like an effortless 5-year-old high on sugar, or a drunk 80-year-old who just doesn't give two shits.
So I experimented with this look today wearing a quilted vest over my camel coat. Not only did it keep me warm but it created a kind of Kanye skirt look that I am really into.  Also, this is one of those trendy looks that is super functional and easy to pull off.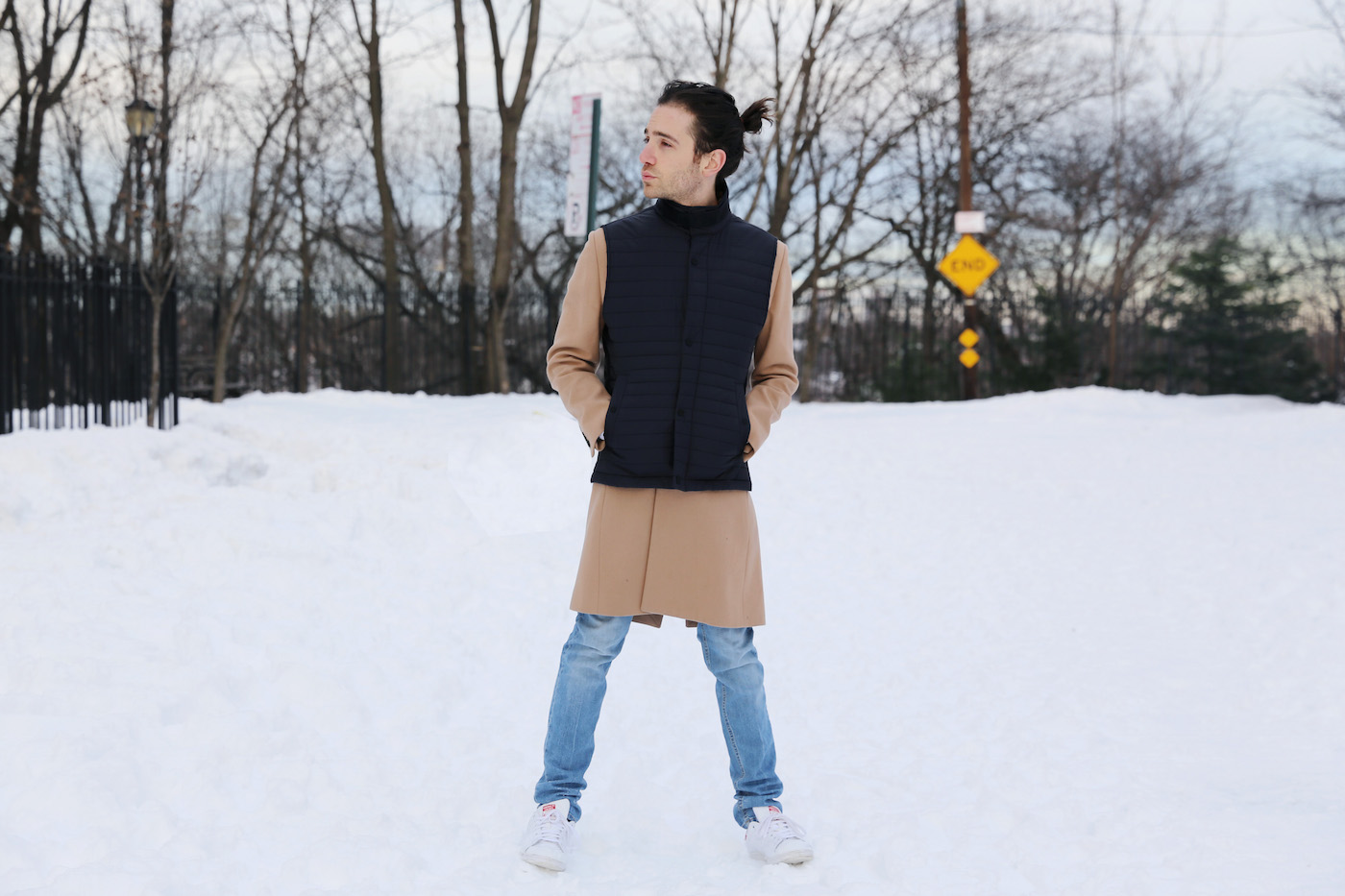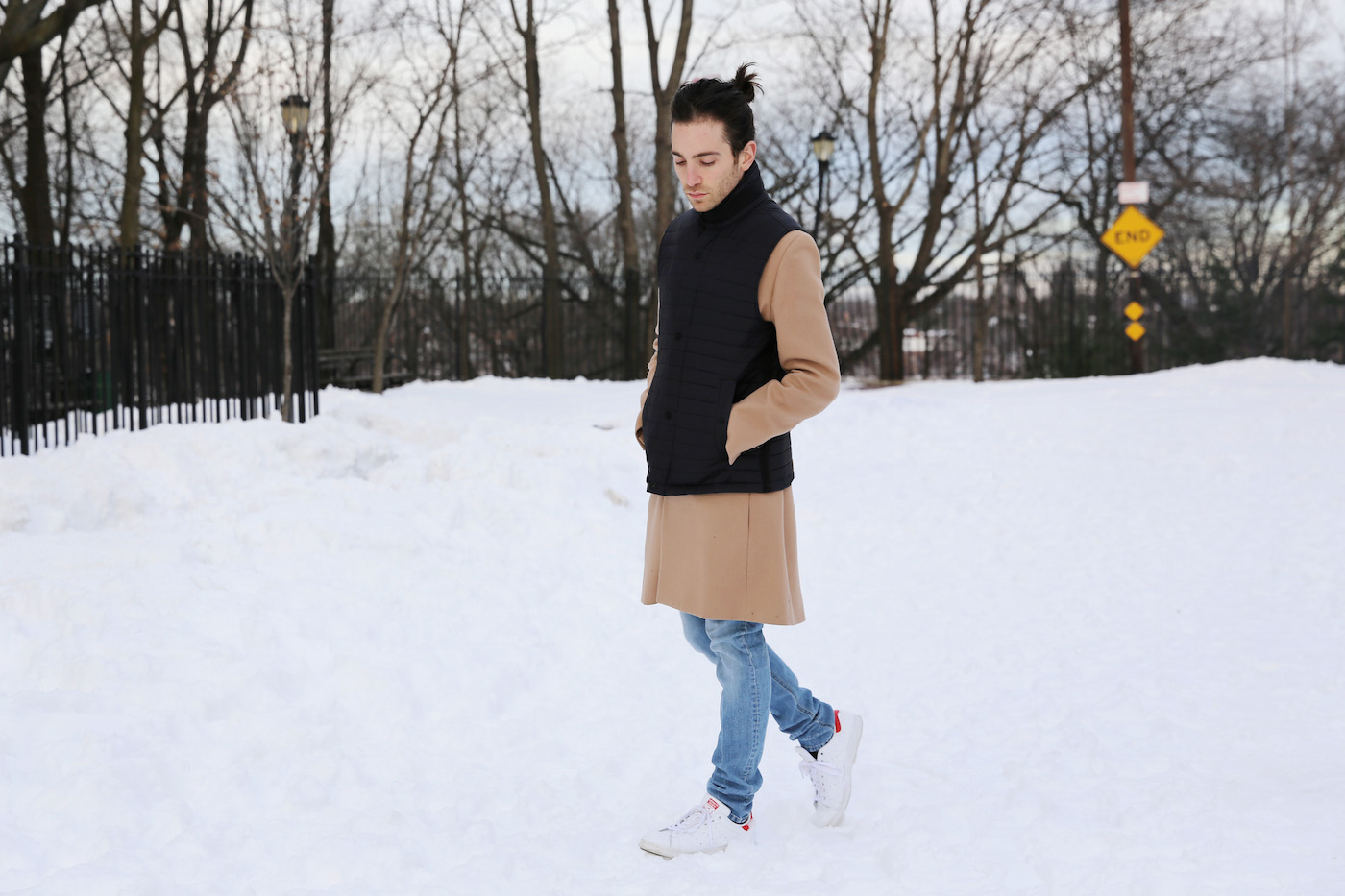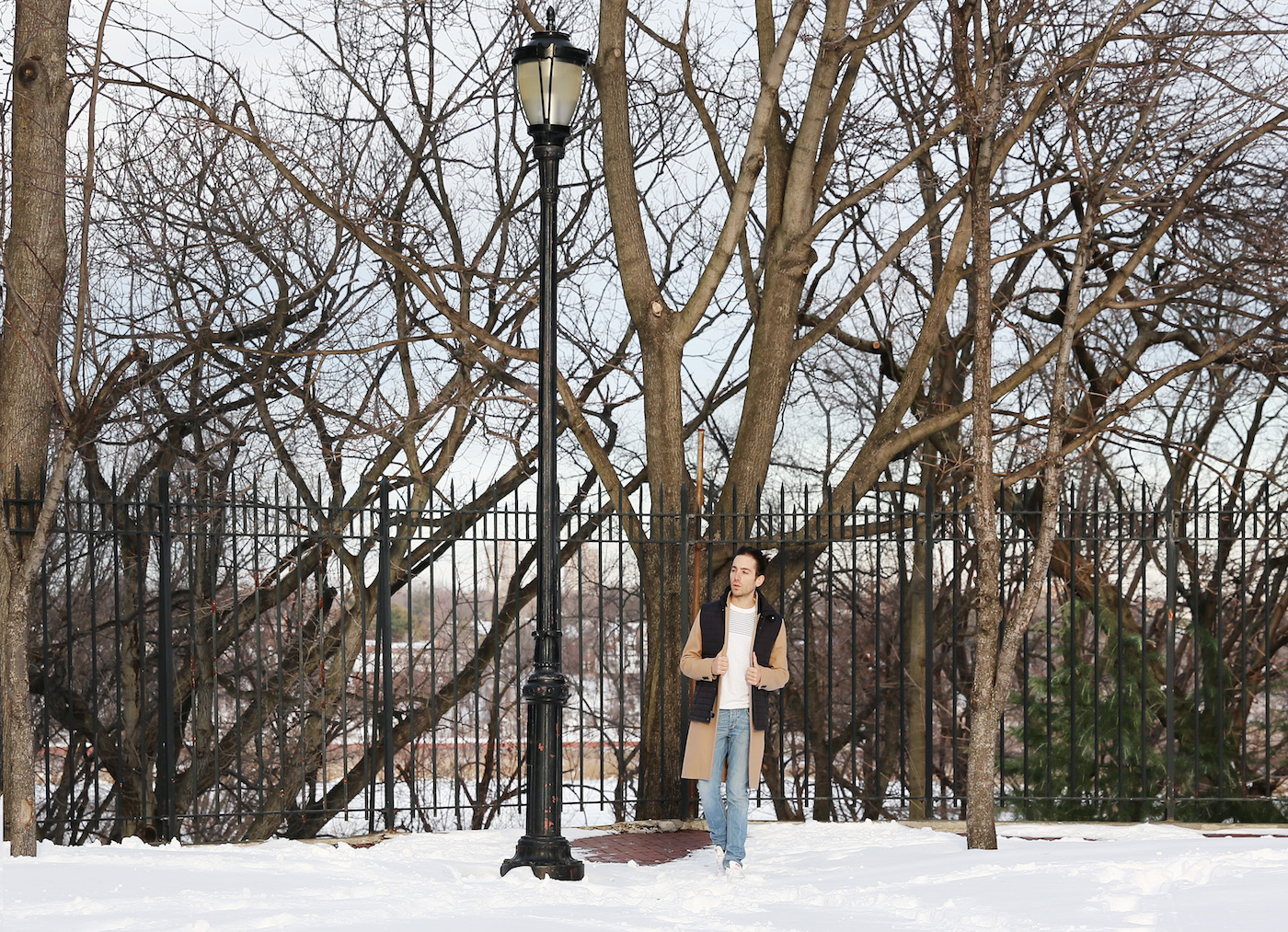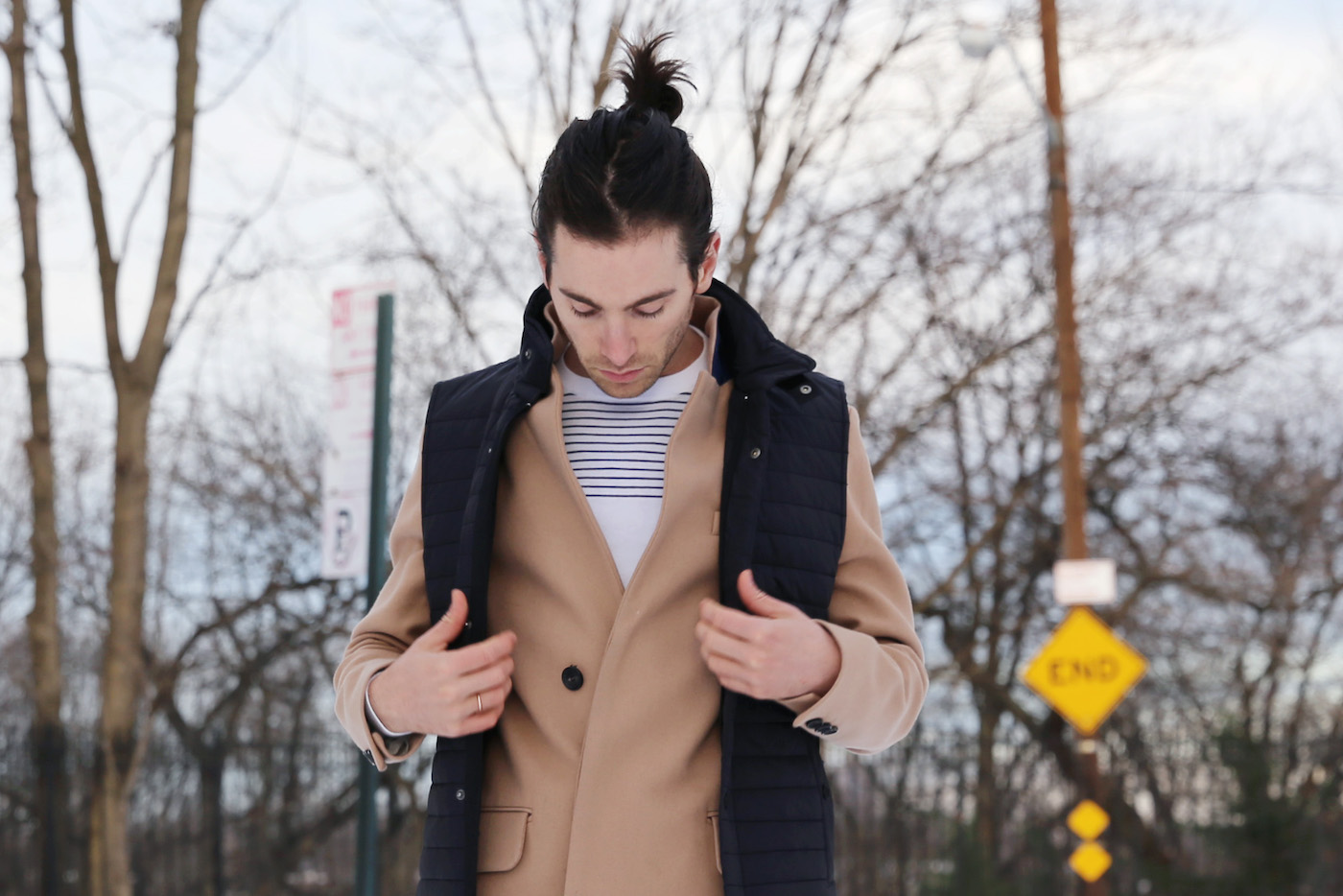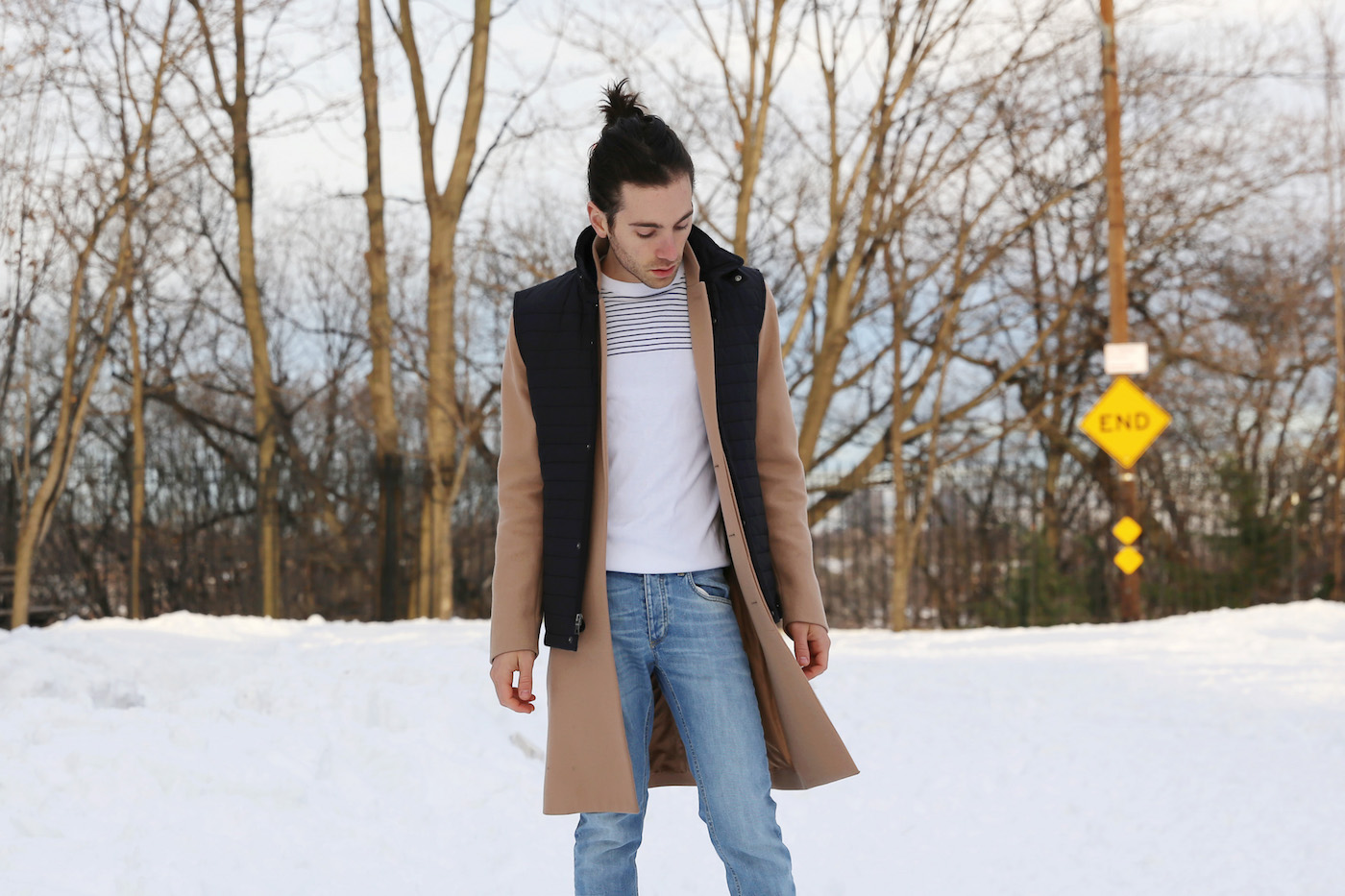 (Coat: Theory/ Vest:Polo Ralph Lauren / Jeans: A.P.C. / Knit: Nautica/ Shoes: Adidas)
YOU MAY ALSO LIKE 
10 HOT LOOKS FROM PARIS MEN'S FASHION WEEK FALL 2016
MAKING NEW YEAR RESOLUTIONS USING MILAN STREET STYLE