- style -
The Men of Coachella & Spring be like
Spring style has become synonymous with festival fashion.
04 . 07 . 14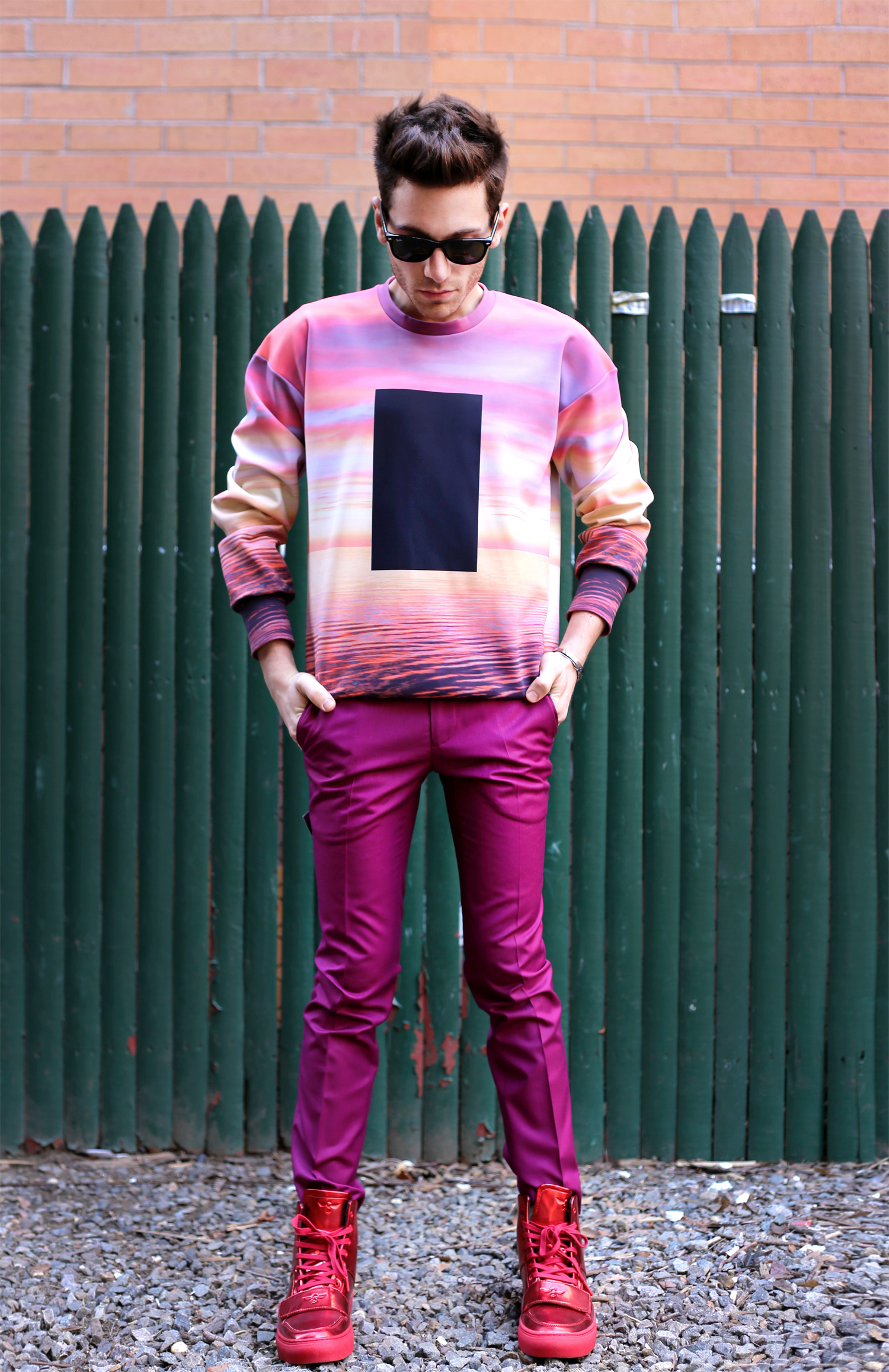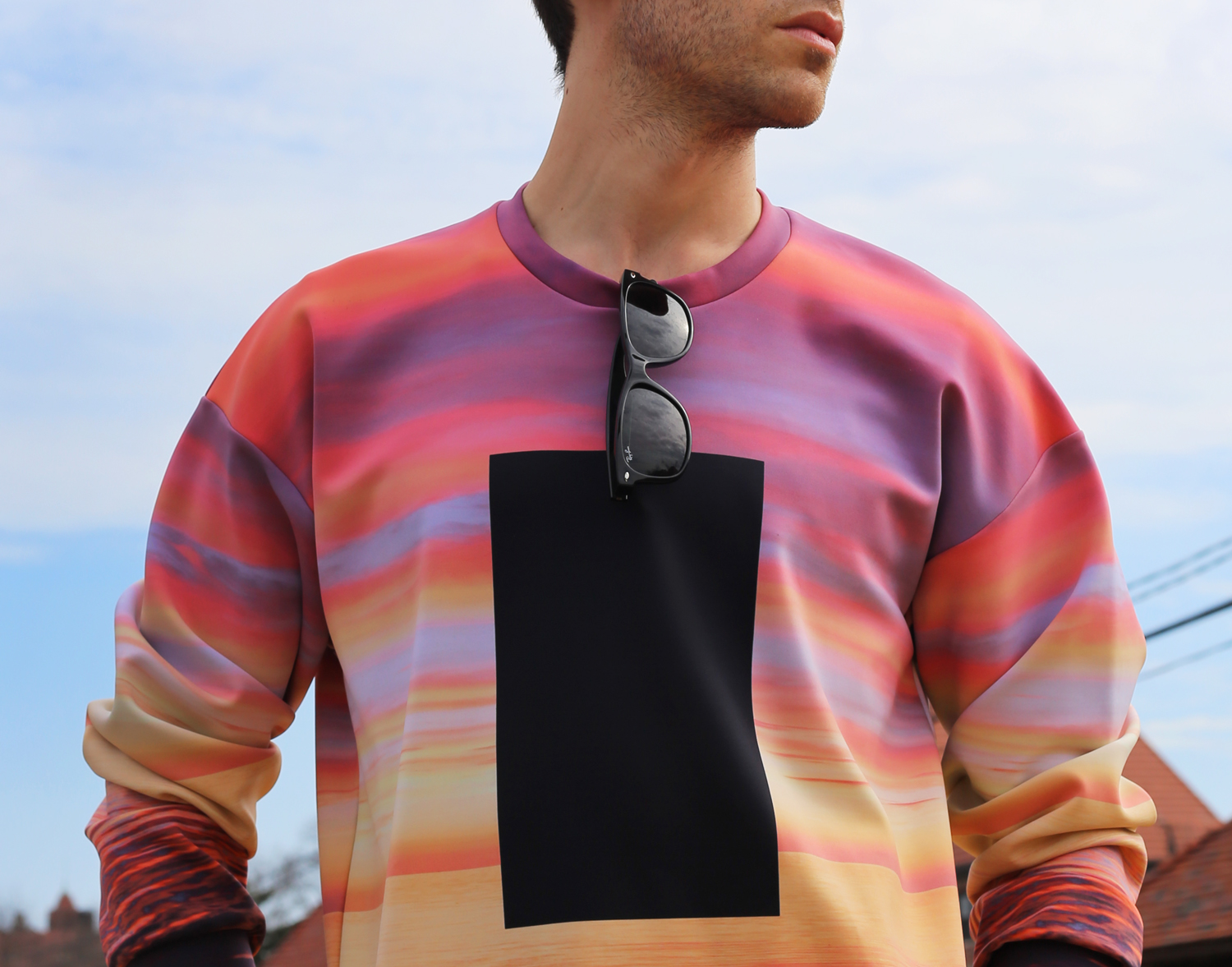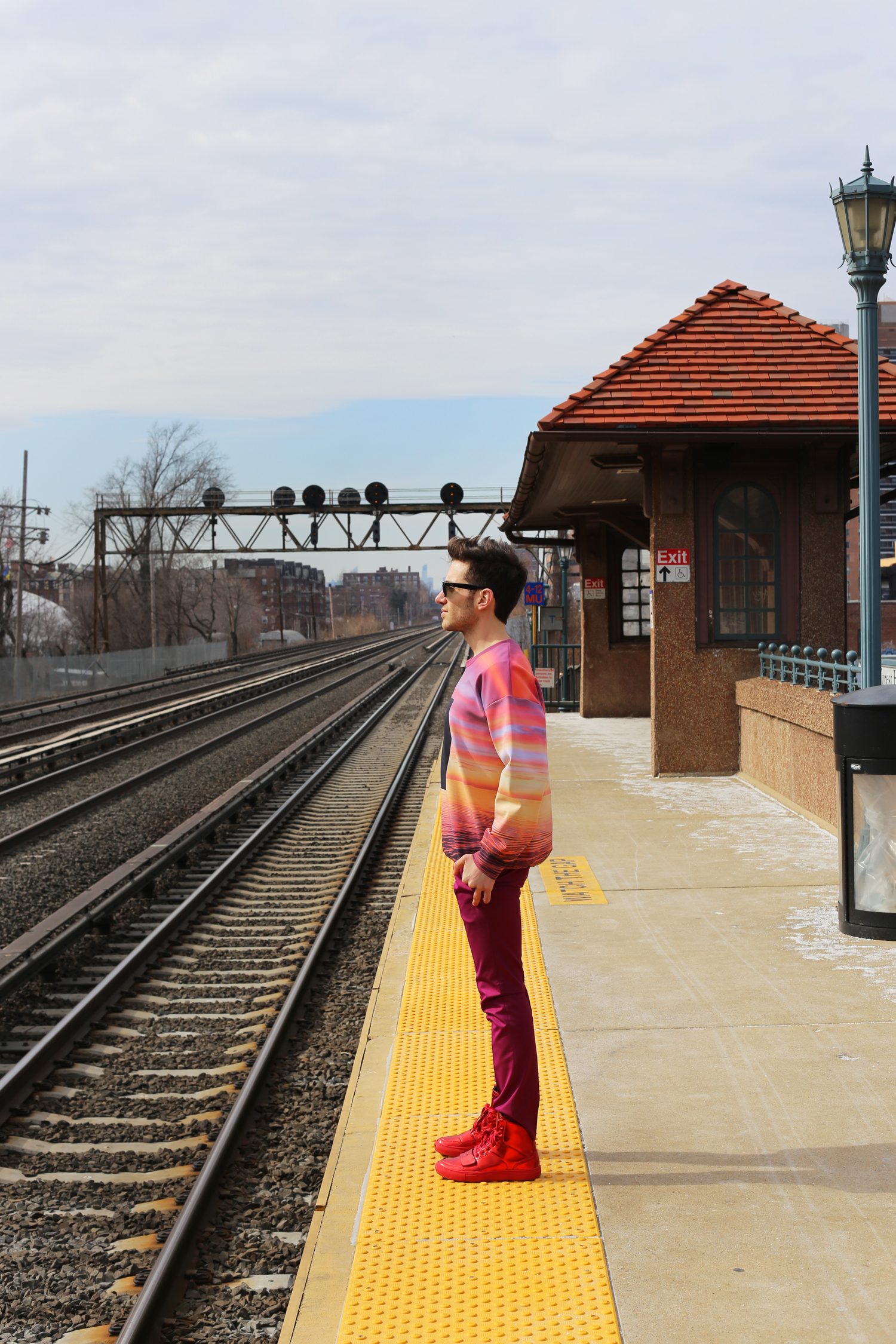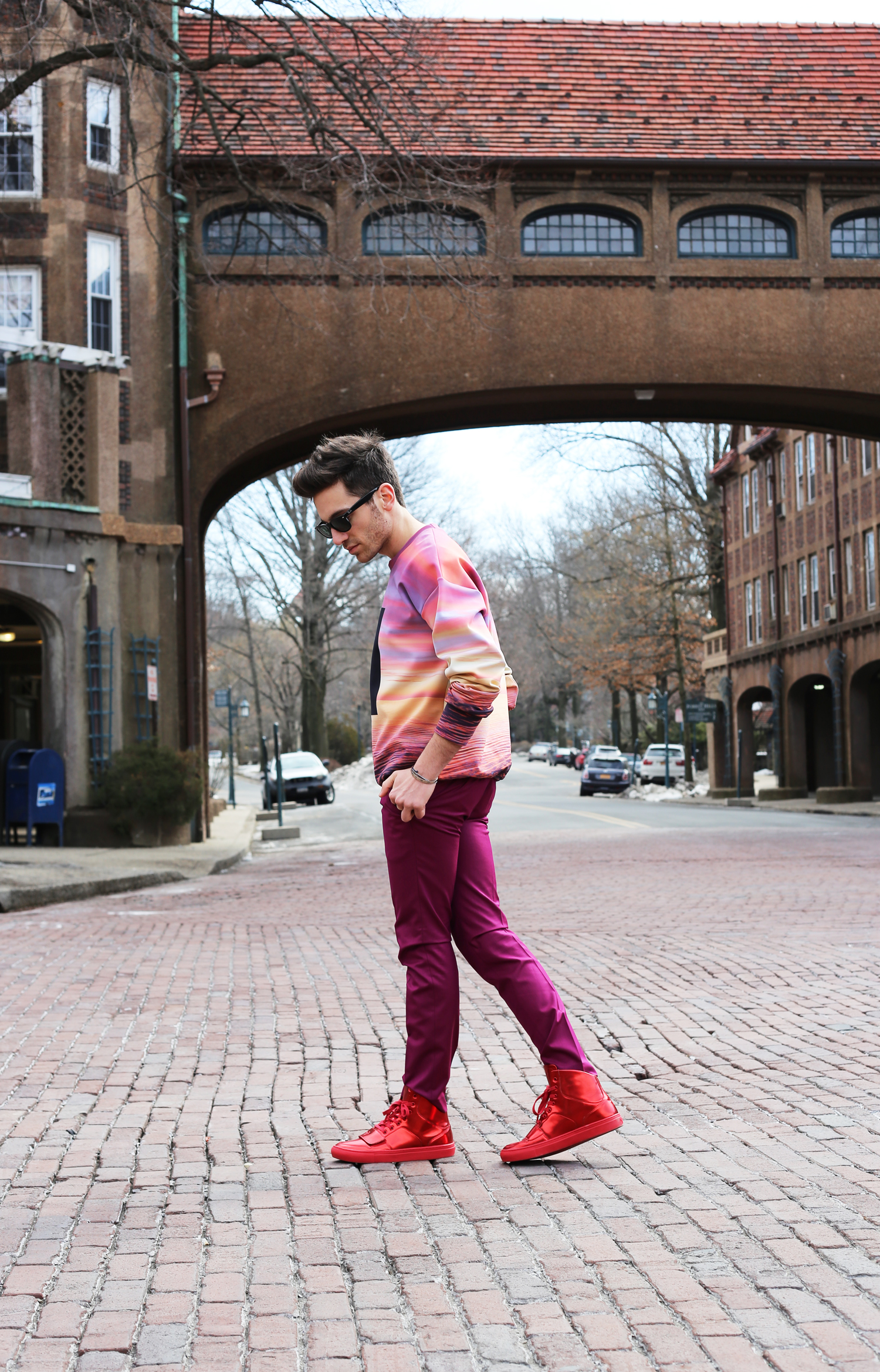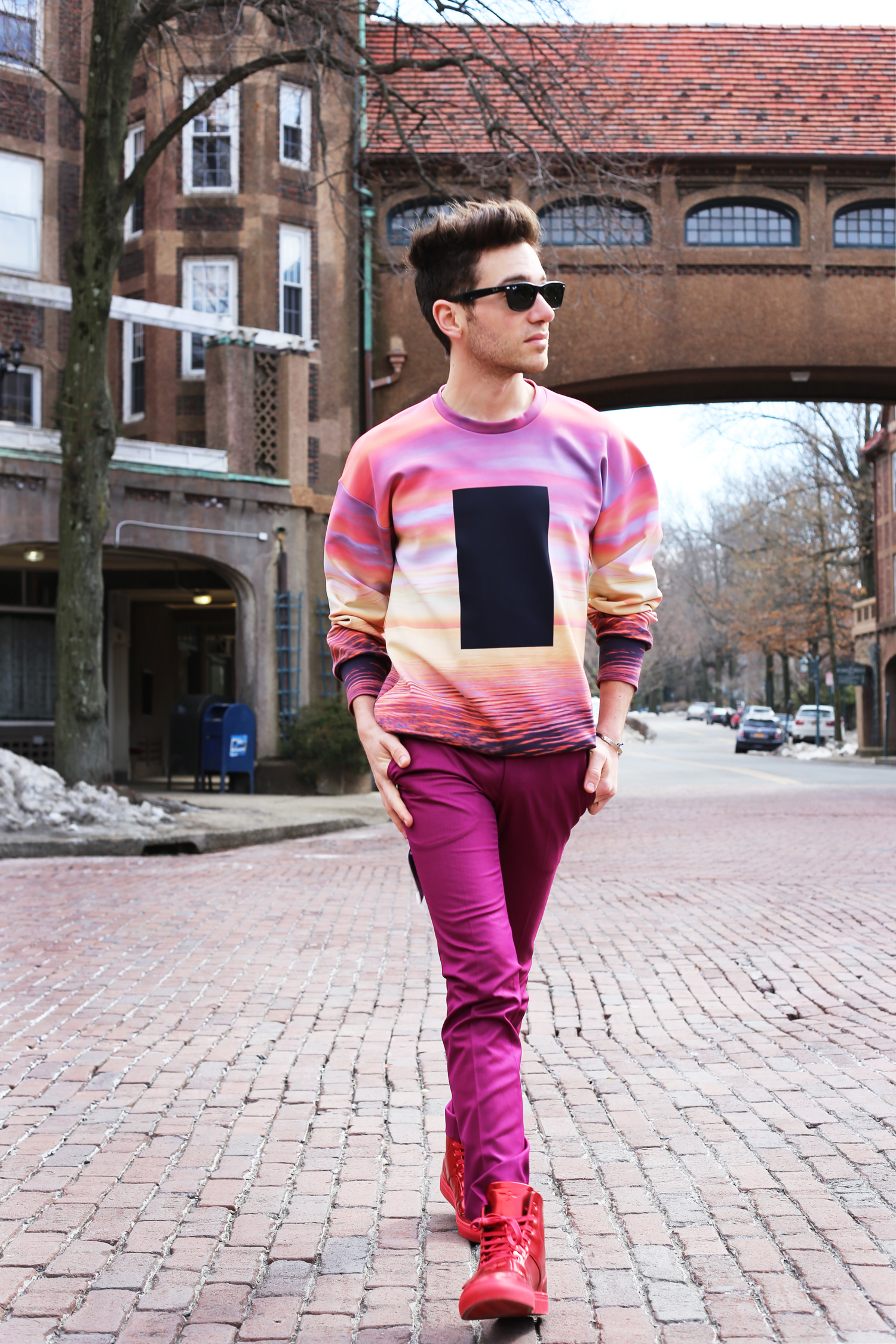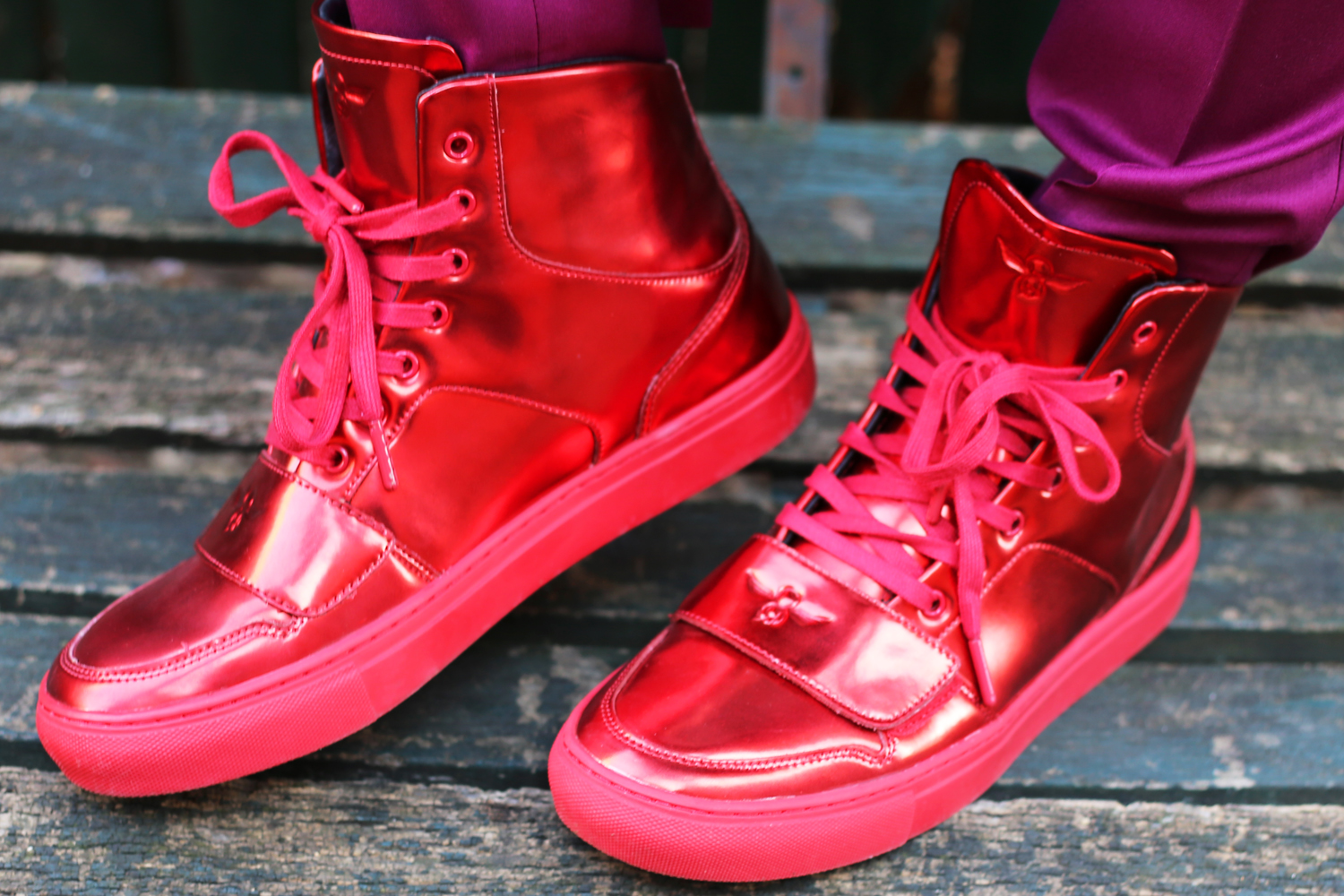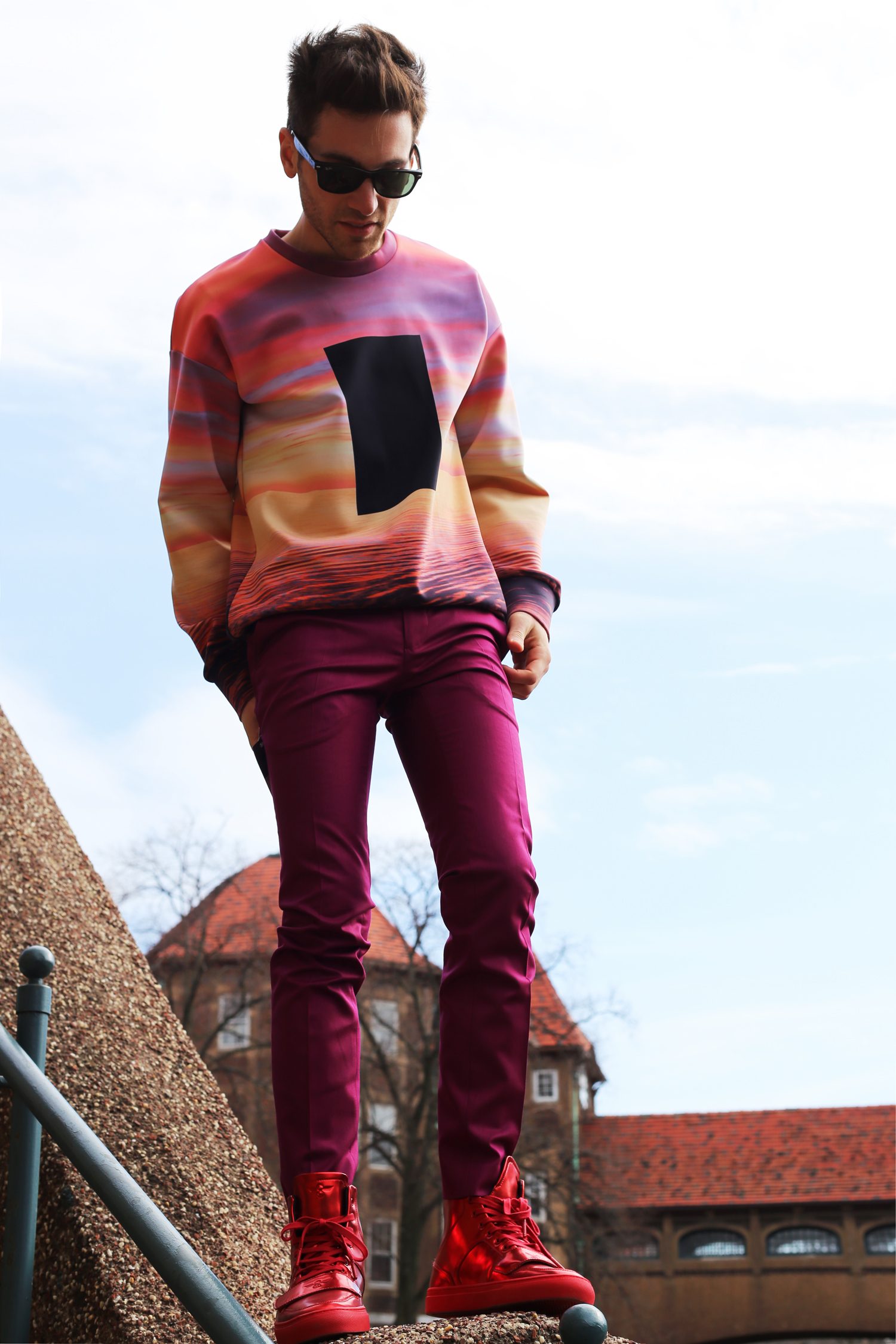 (Shirt: Calvin Klien/ Pants: Topman/ Shoes: Creative Recreation)
Spring style has  become synonymous with festival fashion. With only days until Coachella kicks off, arguably the most fashionable of all the music festivals, this week I'm continuing to bring looks inspired by the concert to NYC. When it comes to Coachella style, whether you're a celeb, blogger, or music lover, it's go big or go home. Like a faraway fantasy, the festival had become the perfect excuse for making a canon ball like splash. Today I am channeling my inner flower-child- hippie-rave-punkster and am opting for my Calvin Klein Collection sunset sweatshirt. The fantastic futurism created by designer, Italo Zucchelli was softened by romance for Spring 2014. Ethereal landscapes joined the nineties-style conversation happening in menswear right now. This bold retro look can help you shine bright right through summer, like neon lights, with a cool trippy retro addition.