- style -
The Season of Jim Morrison: Style Icon
Hedonistic spirit is in full blossom.
09 . 11 . 14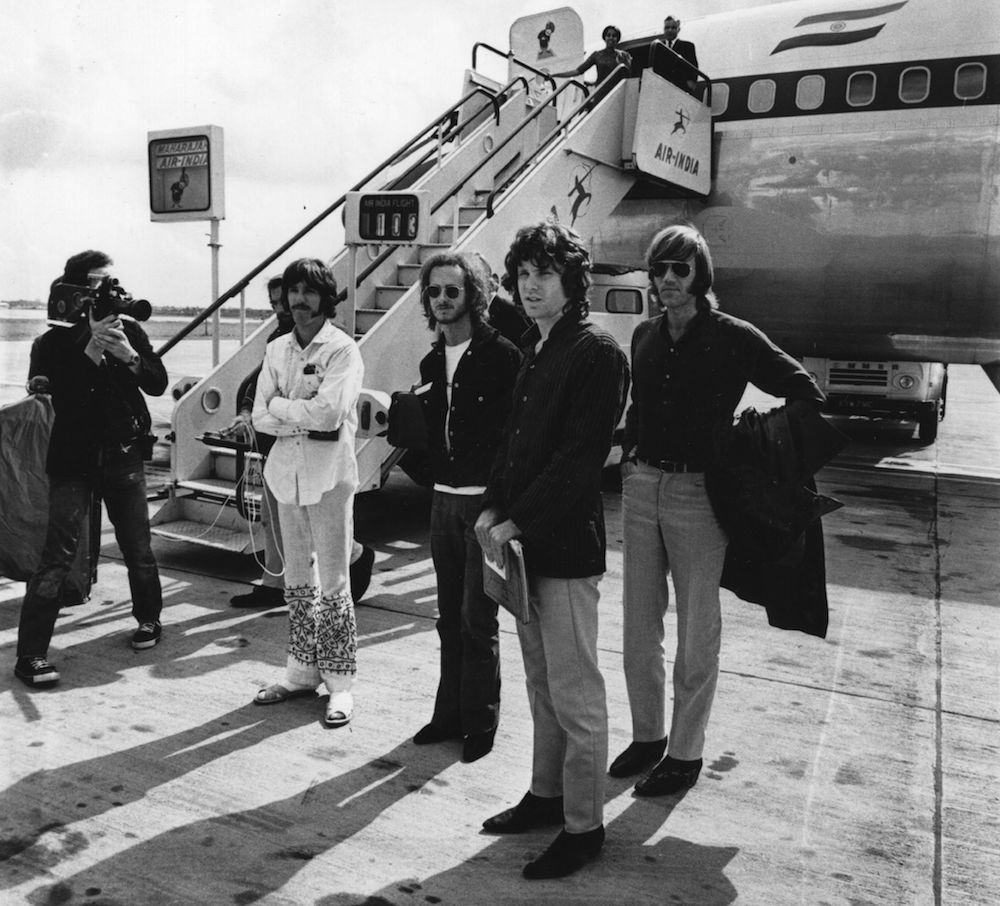 Designers often talk about how they elicit in their admirers the sense of, I could be that guy. So is it impossible to think that I could look at Jim Morrison and say to myself, I could be that guy? Not completely. He's become a clotheshorse of '70s rock and an inducer of fashion shamanism. He blurred the idea of labeling fashion with gender proving everything to be fluid.
In 1967, the lyrics of Light My Fire caused a national uproar when, on the Ed Sullivan show, Morrison sang the words "girl we couldn't get much higher" after being asked to change them. In this moment that will forever be burned into music history, Morrison rocked black leather pants, a matching leather jacket, white unbutton shirt and a statement belt that all perfectly captured his hippie glam attitude.
At the age of four, he witnessed a car crash in which a group of Native Americans were injured in the desert. The event made a deep impression on him ("he always thought about that crying Indian", his father later said) and was later referenced, along with Native American culture, in many of his style choices, poems and songs.
Morrison and his loopy mysticism embodied sexappeal, effortless dressing, and if nothing else, proved to us long hair can look cool and sexy. His wild hair perfectly punctuated his undisciplined looks consisting of denim shirts, leather pants, aviator shades and Native American belts.
So it's no wonder Jim is the muse of the season.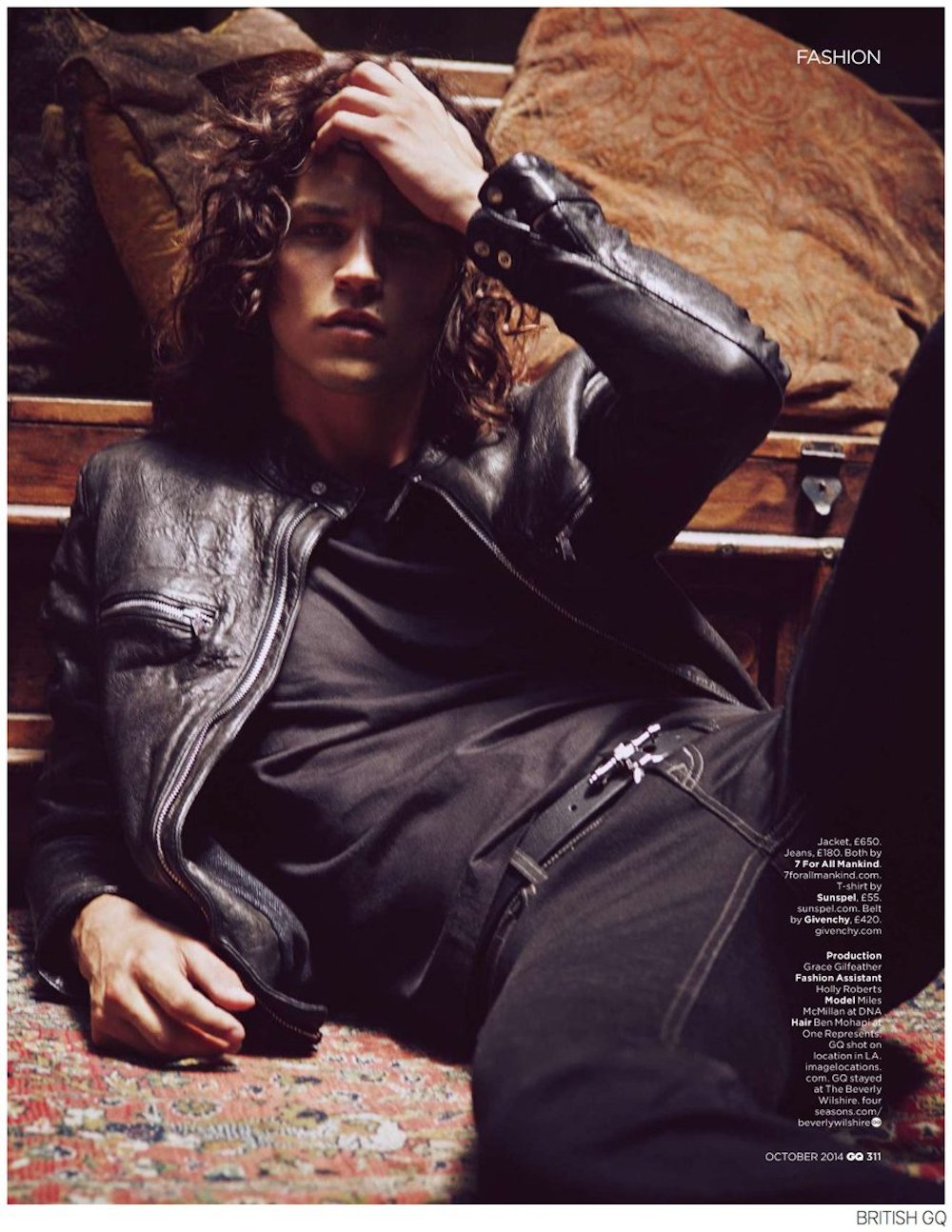 Model Miles McMillan channels The Doors legend for the October 2014 issue of British GQ. Shot by photographer Guy Aroch and styled by fashion editor Jo Levin, Miles rocks loose curls, leather pants, Dior fur, statement jewelry, cigarette pants and a statement Givenchy belt.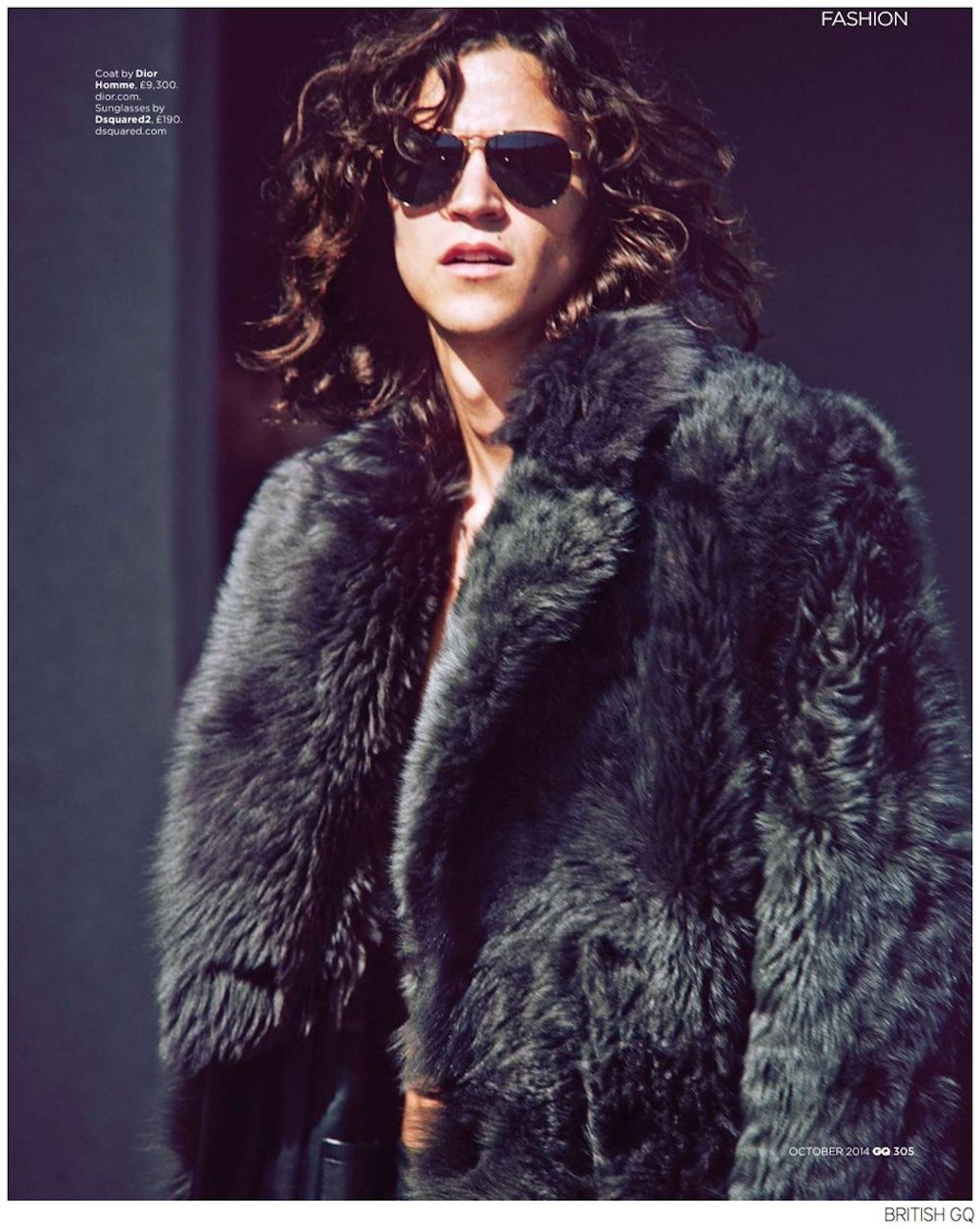 Cameron Keesling is the latest to channel the energy of the infamous Doors frontman for Arena HOMME+ Korea Mag. Photographed by Hyuna Shin Cameron sports leather pants, fringe adorned jackets, statement jewelry in the spread.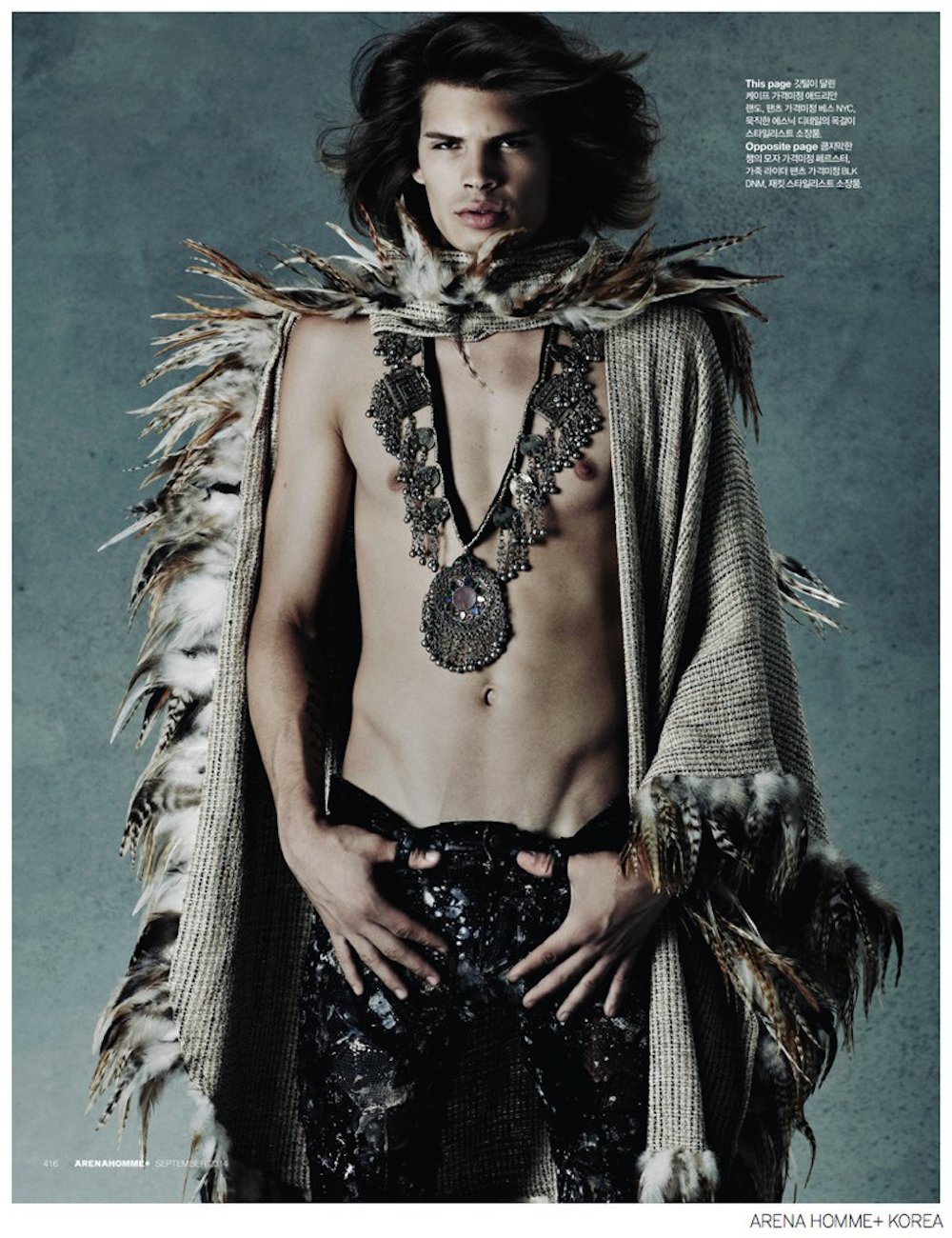 Long-haired models strolled to the sound of Soul Kitchen at Paul Smith's Fall 2014 show during London Fashion Week. The designer paid homage to his music idol creating black leather trousers (of course), charm necklaces and printed scarves. Smith even spoke to the Native American influence on Jim having models walking on printed hand-crafted rugs that were mired in a cashmere robe coat.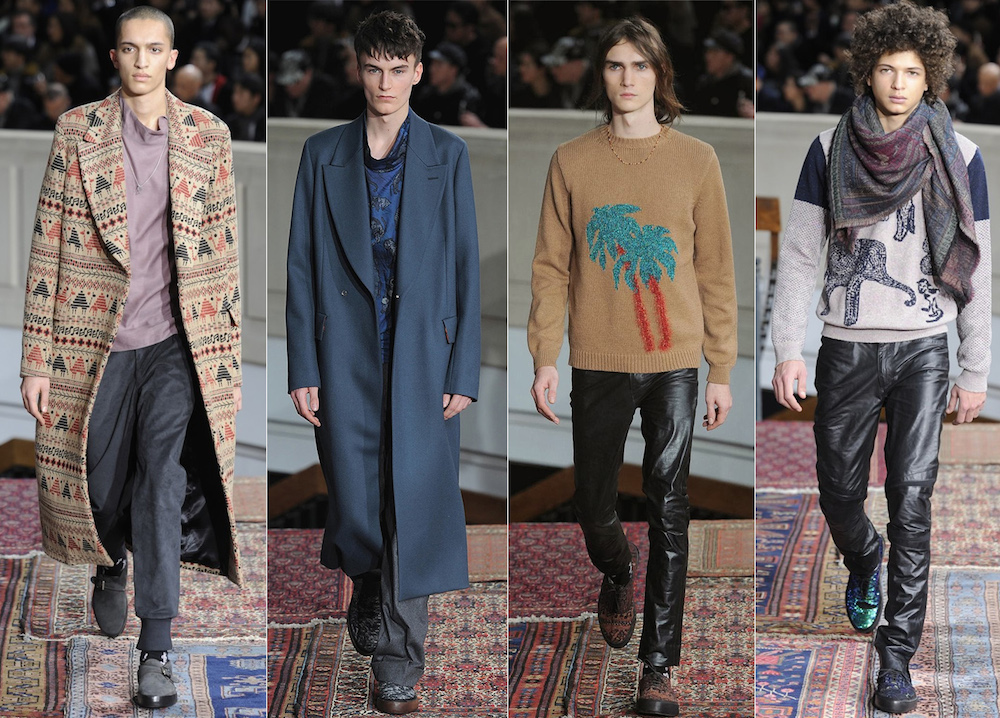 The craze for this 60s wild child isn't going away any time soon. Haider Ackermann, Alexander McQueen, Katie Eary and Saint Laurent sent out scrawny psych rocker models that recalled Jim's relaxed cool during Spring 2015 Fashion Weeks in Europe. Though references were slightly subtler. And again at NYFW at shows including: Billy Reid, Versus Versace, Pyer Moss and Greg Lauren.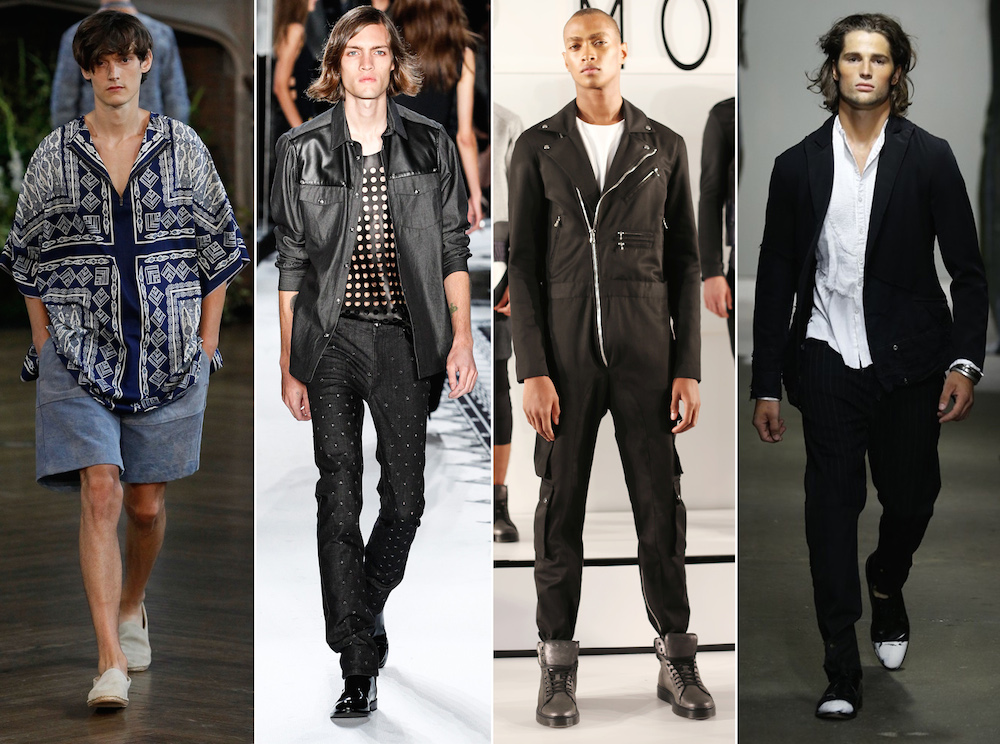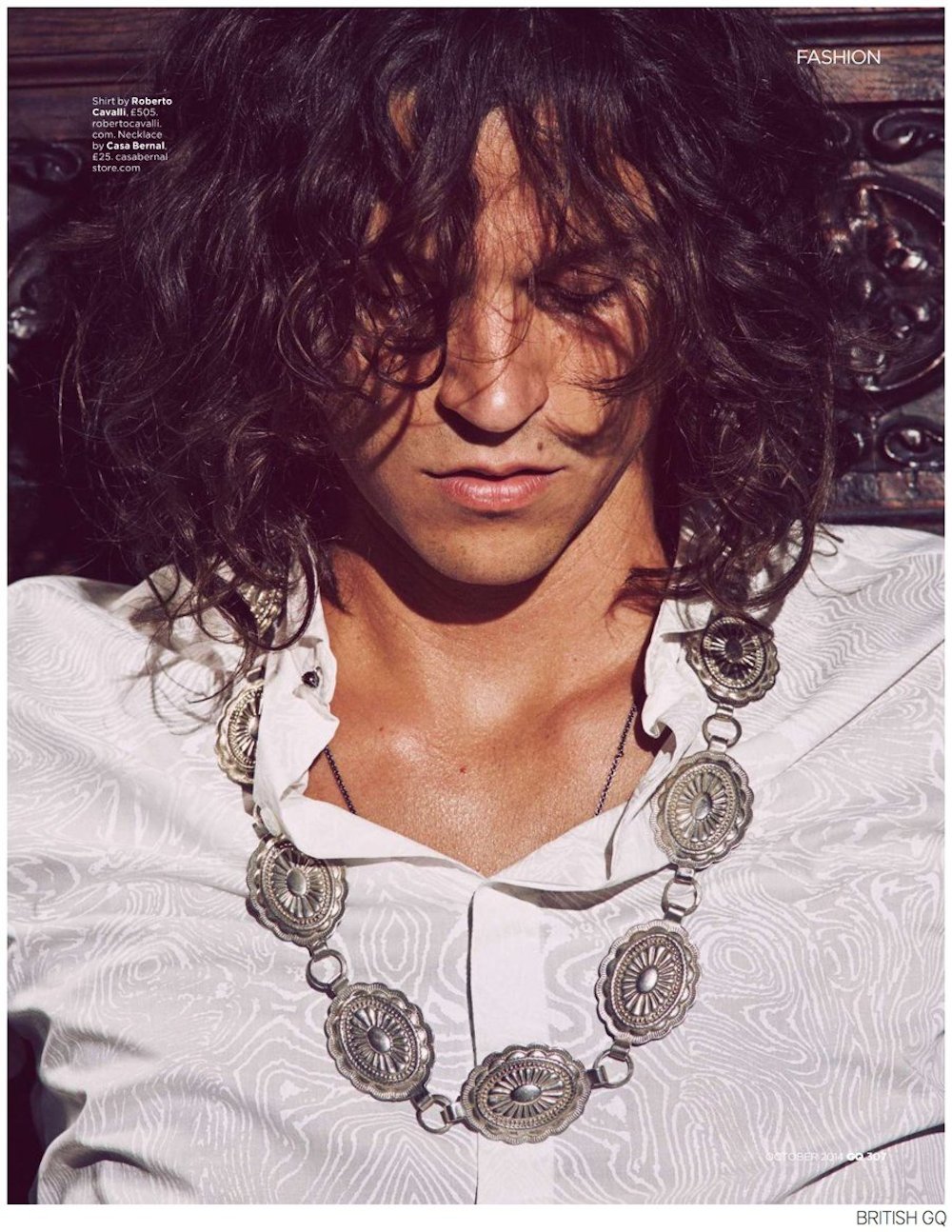 But more then a moody rock 'n' roll sensibility, Morrison symbolized fearless attitude. Waking up in the morning, shaking dreams from your hair, and choose the sign of your day and bring in control of your life. Jim Morrison is a symbol of freedom and empowerment coupled with a hedonistic spirit of the time. He was sex, rock and tattered genteel.
So try some modern looks inspired by Jim Morrison below.