- style -
Thinking About Shiny Things This Summer?
A shiny statement jacket perhaps? Sure you don't need one, but you want one.
07 . 11 . 14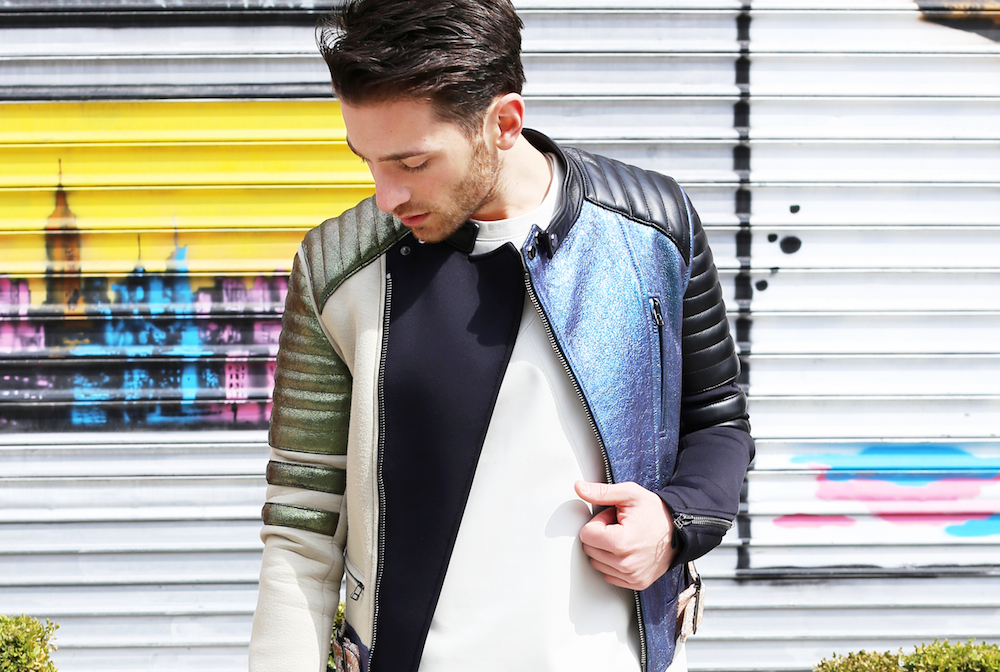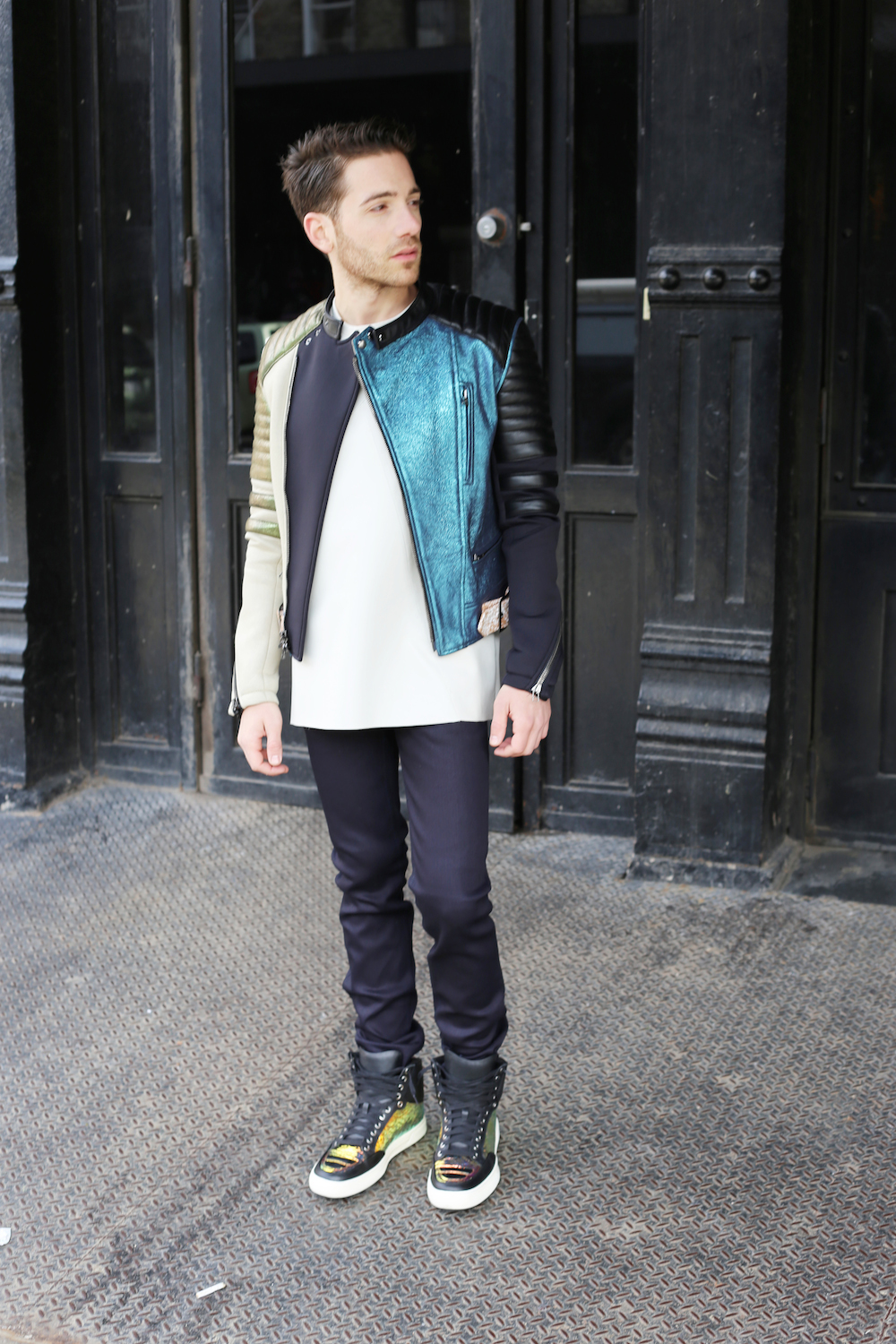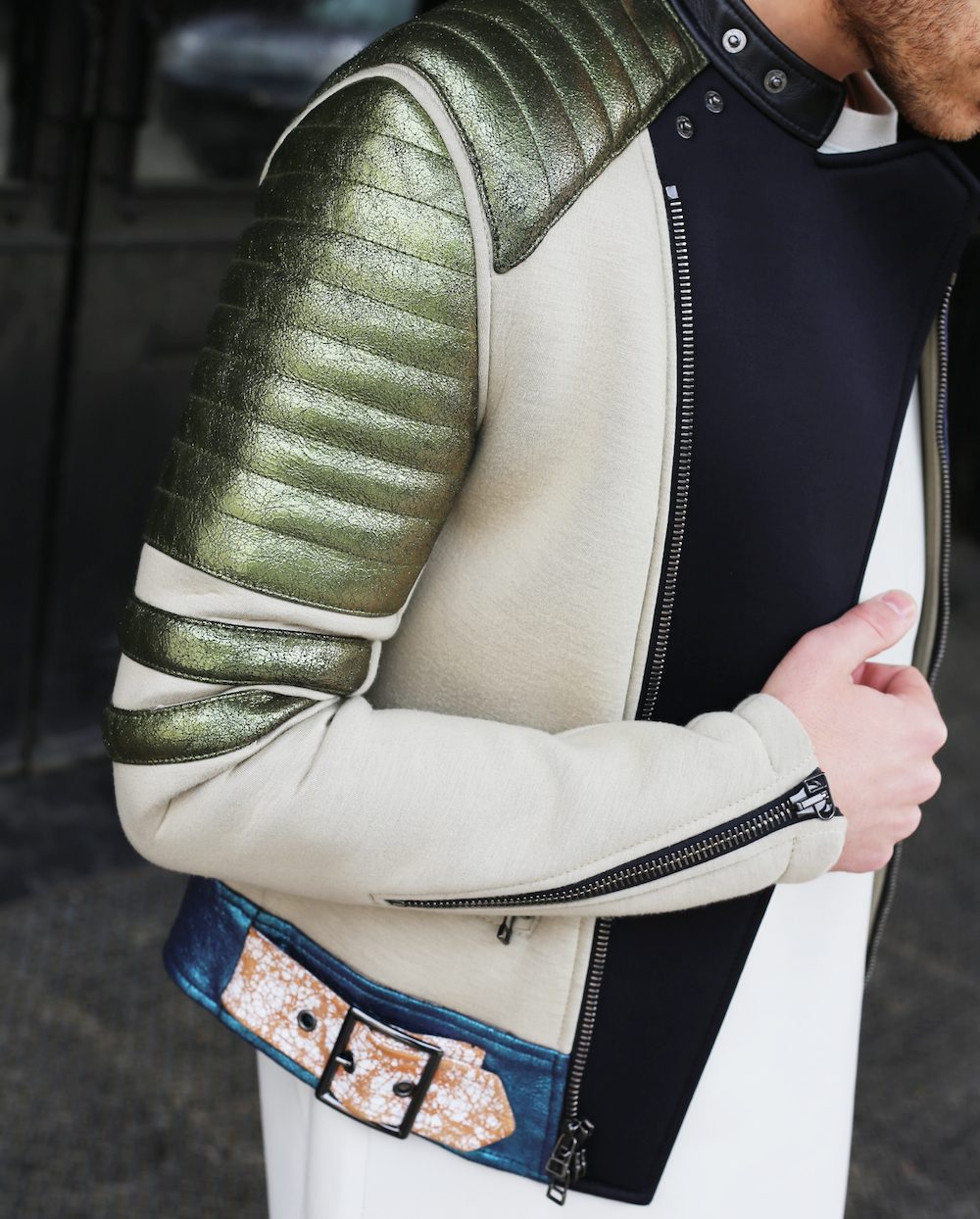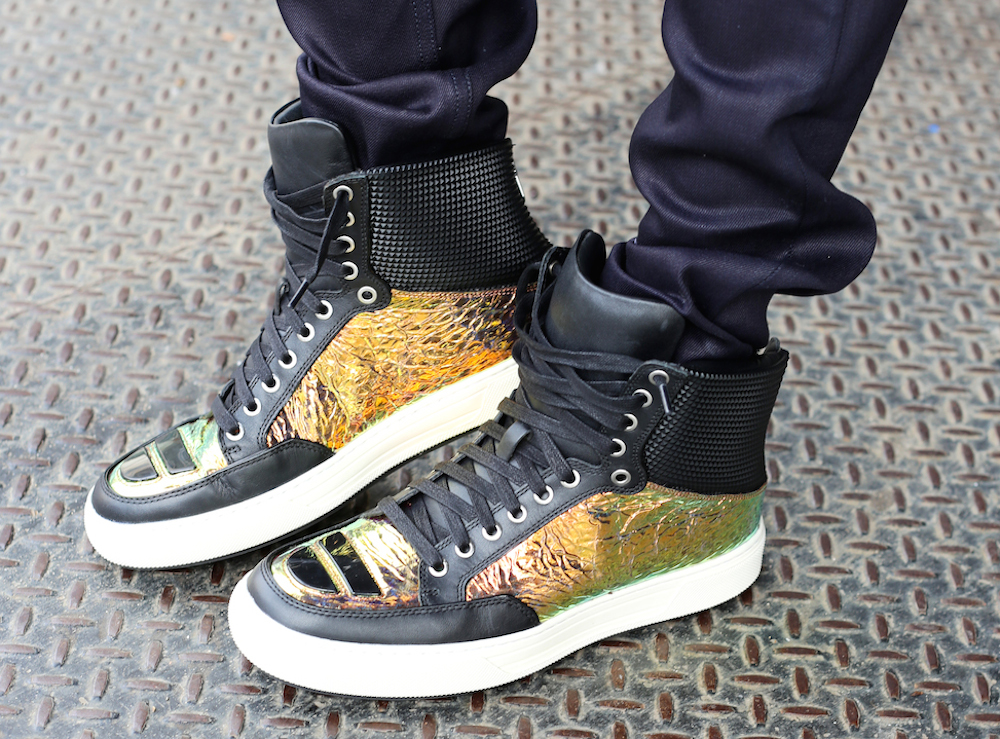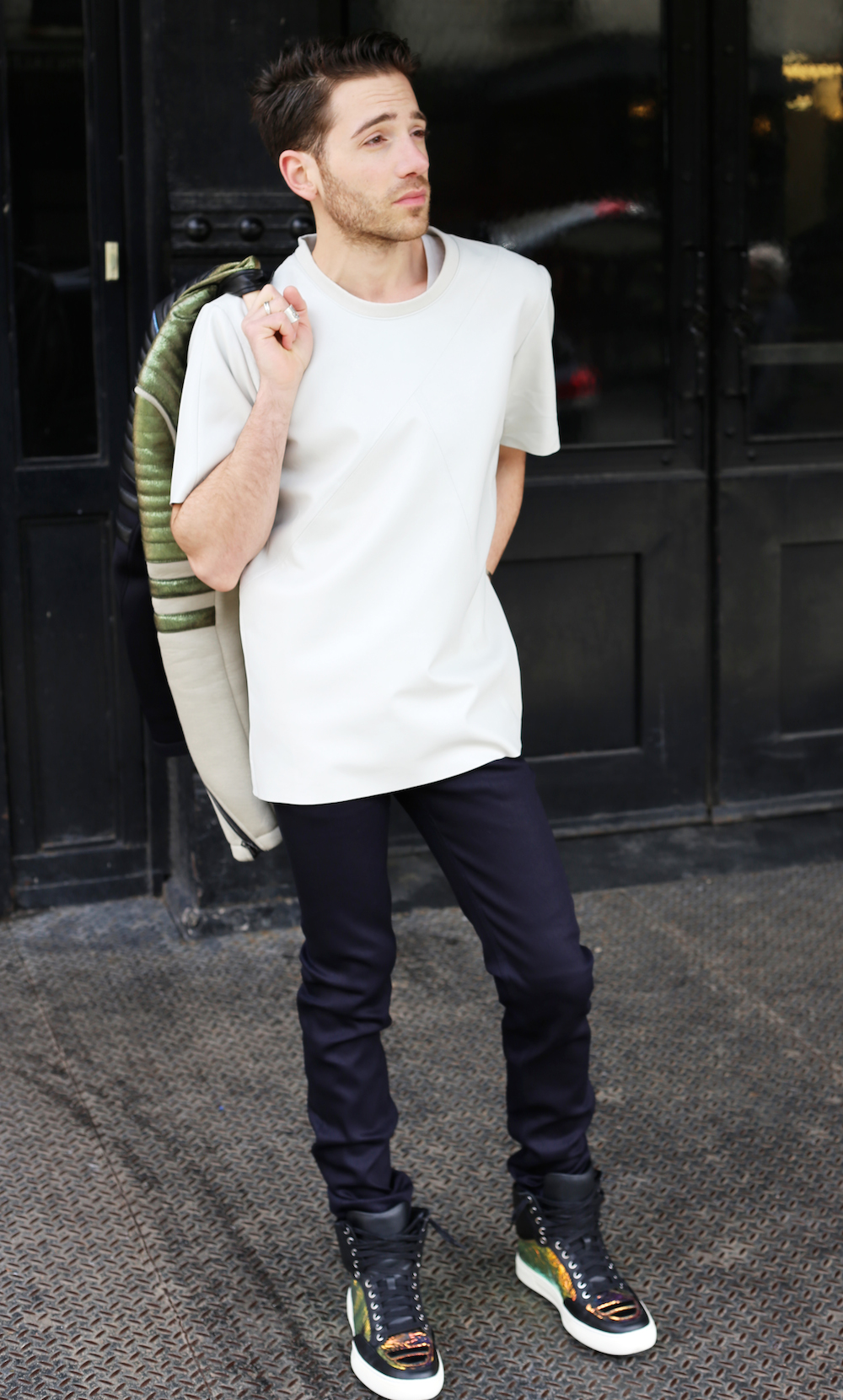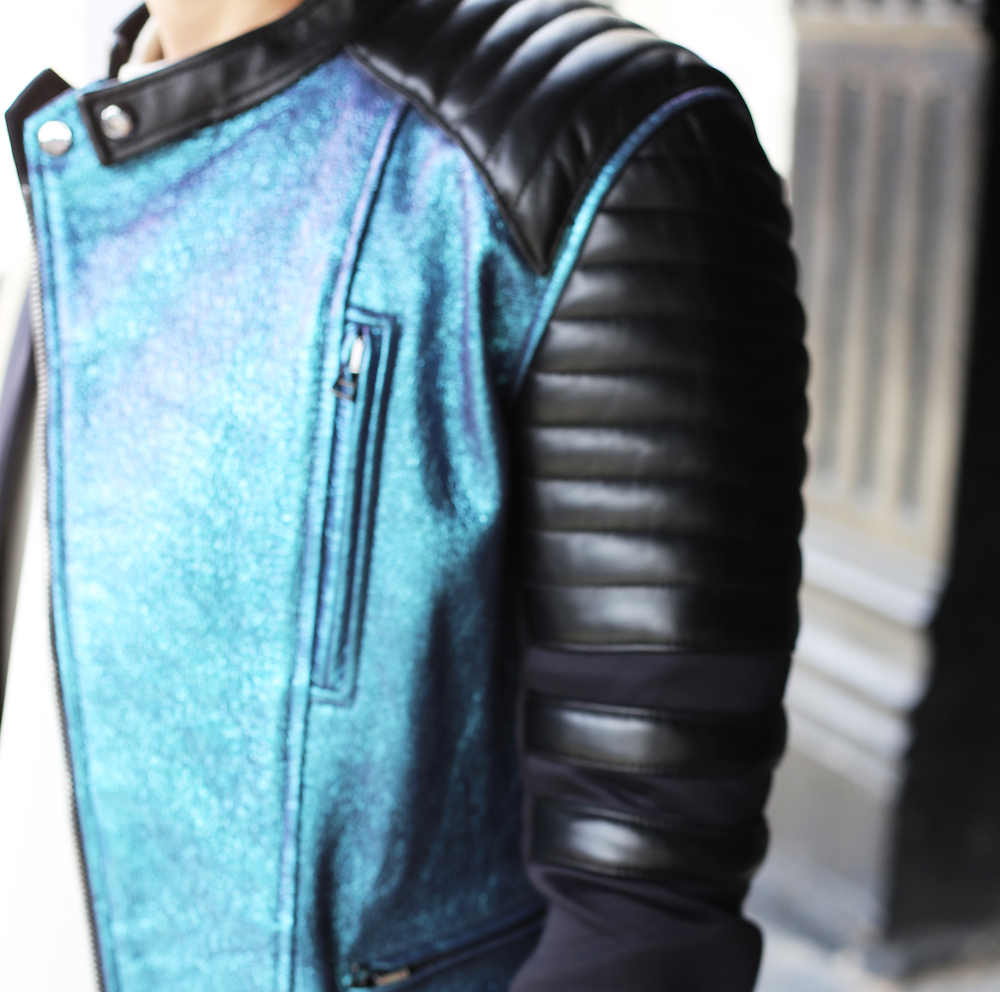 (Jacket: 3.1 Phillip Lim/ Shirt: BLK DNM/ Pants: Acne/ Shoes: Alejandro Ingelmo)
How well can you recognize the expression of a dude who is eyeing your jacket? Can you see the sparkle in his eye as he waits for the 'don't walk' sign to change from across the street? Or do you realize it just as his head tilts slightly as he walks by? Well, practiced connoisseur or not, you will notice people staring when wearing a statement jacket. Either they're thinking, "that jacket right now is everything", or, "dude it's like 85 degrees, what the fuck are you doing?"
The Farmer's Almanac predicts that this summer is going to be "oppressively hot and humid for the New York area." So what do I do? Put on a shiny jacket. Confession: I own several metallic jackets. Two of which are the same ones I wore in college. They're not really up to snuff with my current look, but I can't bare the thought of parting with them. The 3.1 Phillip Lim jacket I'm wearing here is a recent purchase and a great way to layer during summer months. Despite the heat, statement jackets are the best way to be prepared for the season's temperature changes and effortlessly transition from the heat to the ice-cold air-conditioning. They're not such bad conversation starters either.