- style -
The Top 5 Spring Summer 2015 Trends
The rumors were true: It's Spring.
03 . 24 . 15
The rumors were true: It's Spring. The sun is shining and the flowers, well, are not yet flowers. In fact it's still quite cold here in NYC and I'm wearing a pink coat until sweater weather is officially over. But while sitting in Café Dante in my coat like a 75 year old grandma, I trying to figure out what will be the major Spring Summer 2015 trends. Below, the top 5 trends I think will dominate this year.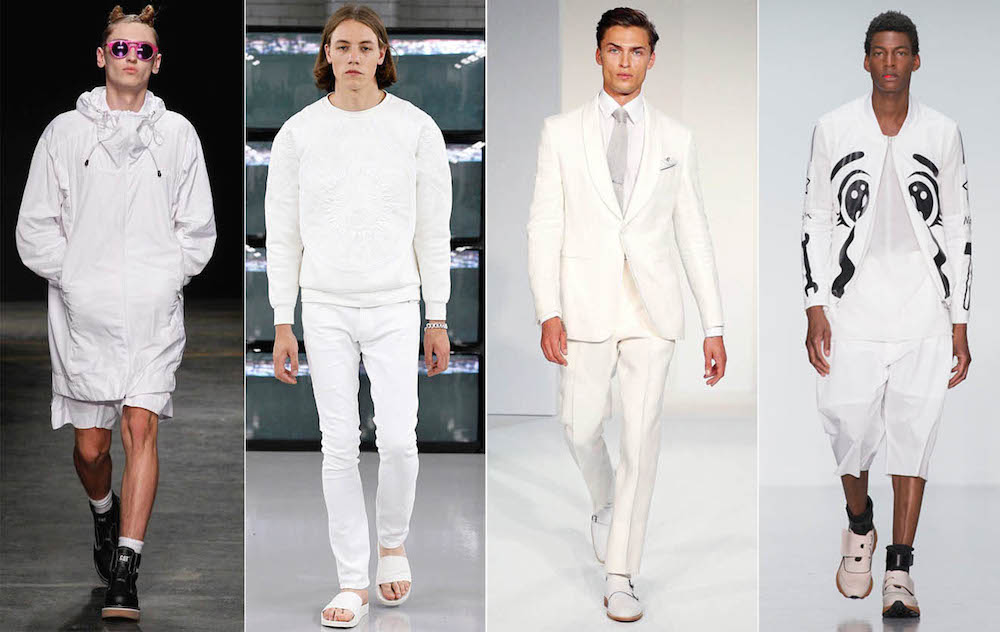 White. It never sets and is always in vogue. A summer look that never goes out of style, all white, continued to prove its staying power for the 2015 season with Christopher Shannon, Commonm, Gieves & Hawkes and Sankuanz.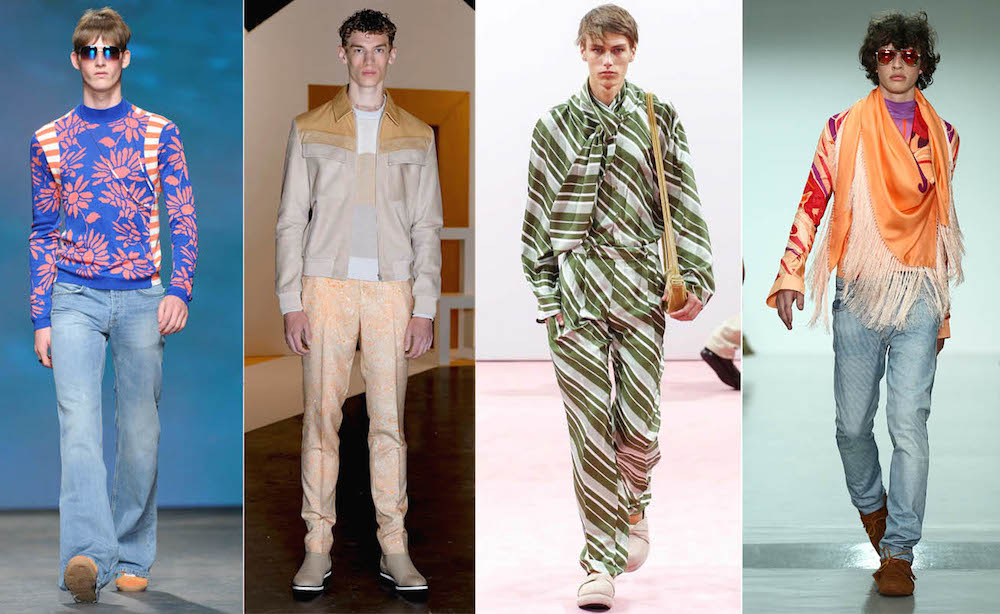 Seventies. A fresh take on 70s style poured forth from Topman Design, Jonathan Saunders, J.W. Anderson, and Katie Eary. The use of boot-cut denim and Mod ease loosely hearkened back to Jimi Hendrix and Liam Gallagher inspiration while the psychedelic pops of turquoise, yellow and red kept the '70s flare loosely tied to the animated likes of Scooby Doo. I'm starting to get into wacky psychedelic style. Think of it, what if you take a bold pink and orange floral printed top and instead of pairing it with black trousers, went for pale blue bellbottom jeans, doesn't it make you think: I could be that guy? That guy being a really cool blend of Shaggy and Hendrix.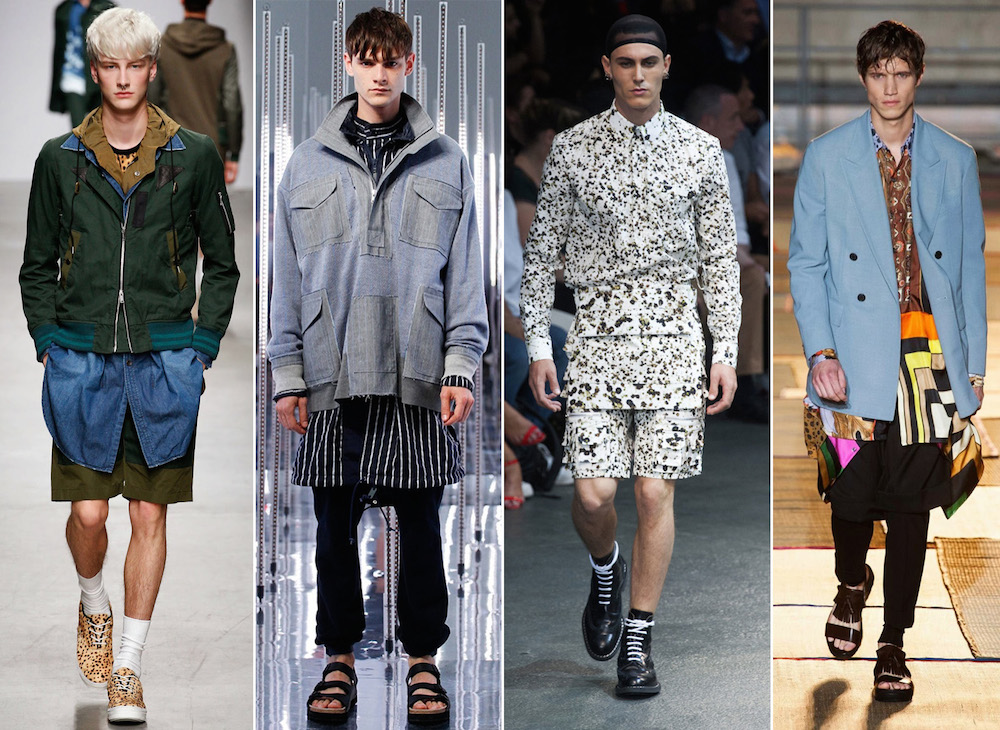 Layering. This spring summer 2015, it is going to be all about layering. The lighthearted layers that emerged in Milan were also key players in Paris with a bit more of a sporty feel. Designers are certainly still very smitten with piling it on as seen at Miharayasuhiro, Sacai, Givenchy and Cerruti 1881.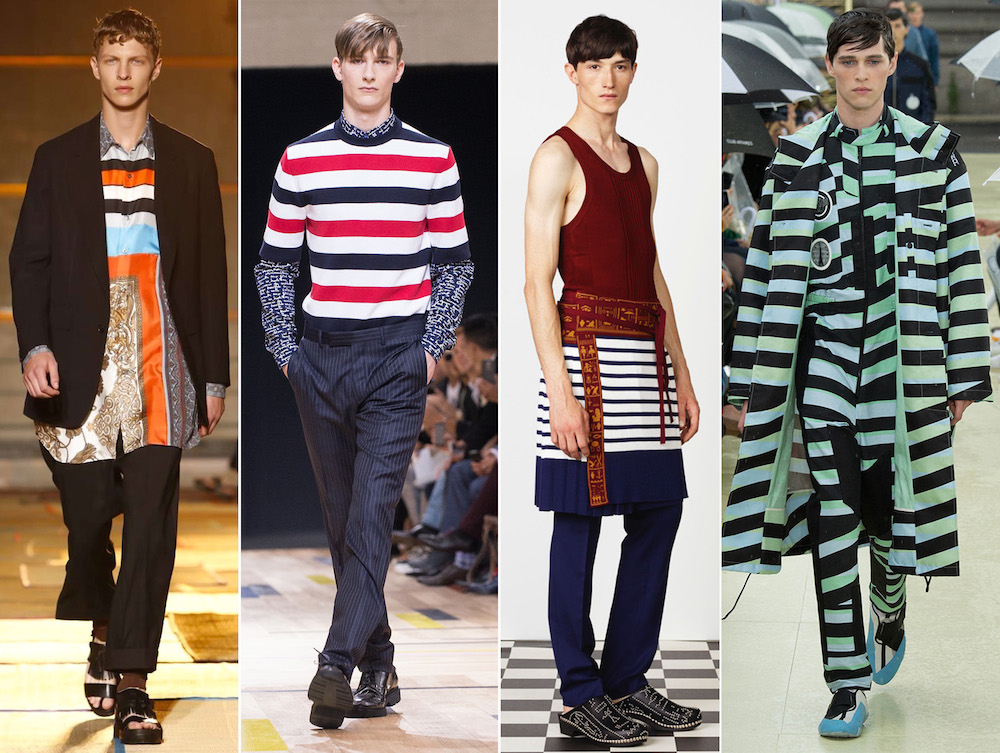 Stripes. Again. Standing, horizontal, multicolor and bicolor: all kinds of stripes are having a moment this Spring Summer 2015. I noticed a synthesis of the trends age-old sartorial sensibility with a playful aesthetic at Miharayasuhiro, Dior Homme and Kenzo. My favorite example emerged at Jean Paul Gaultier's show. A guy famous for his stripes, Gaultier churned items covered with Egyptian-inspired graphics accented with his signature stripe.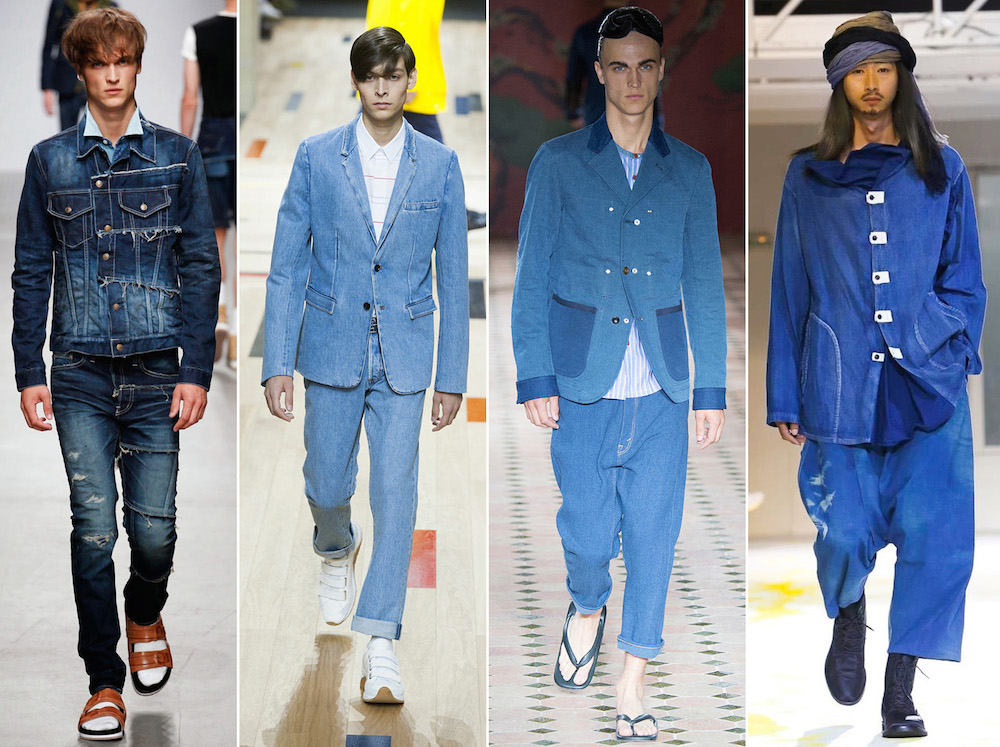 Denim. Denim's staying power proved indestructible, as jean looks with 70s undertones walked the Parisian runways. Refined versions of farm hands denim showed face at Miharayasuhiro, Dior Homme, Junya Watanabe and Yohji Yamamoto.