- style -
Topman's Psych Rock Boys In Bell Bottoms of Fall/ Winter 2015
Yes. I said bell bottoms. Do you smell a trend?
01 . 09 . 15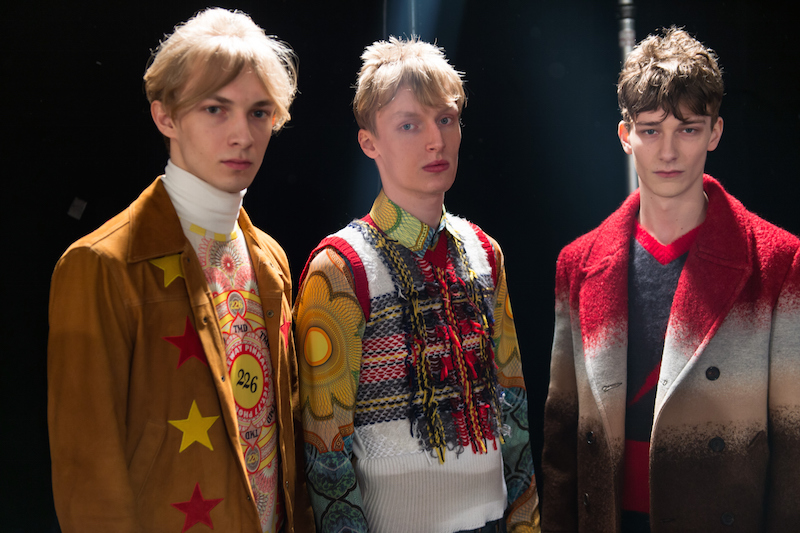 The Fall/ Winter 2015 Topman Design runway show felt like a heart-palpitating gig complete with a trippy array of holographic psychedelic swirls, dreamy fringing and breathy vocals by David Essex.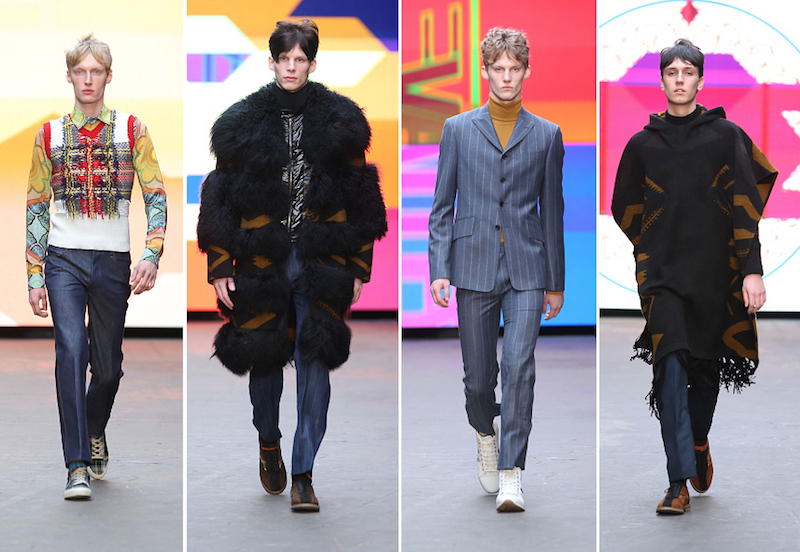 The British label built on the seventies tinted glam from last season of the most seductive order. Boot-cut denim was now fully transformed into bell bottoms. Yes. bell bottoms. The wacky psychedelic Coachella style they stitched together for thins coming Spring/ Summer now took a darker more mysterious and inexplicable vibe of what the late hours of the evening might bring.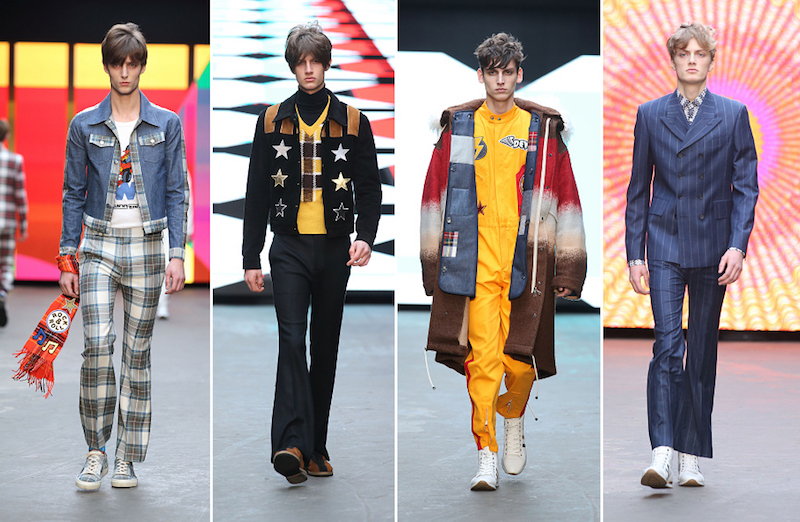 The silhouettes were super slim, A Britpop trademark, for the most part. Giant shearling coats did add some bulk to the look. Fringing made from frayed black sued hung around the middle and from the hem of a black jacket.
'70s staples such as the classic retro hi-tops, chalk striped suits, shearing parka, crazy knits clad models with mops hairstyles that were messily parted.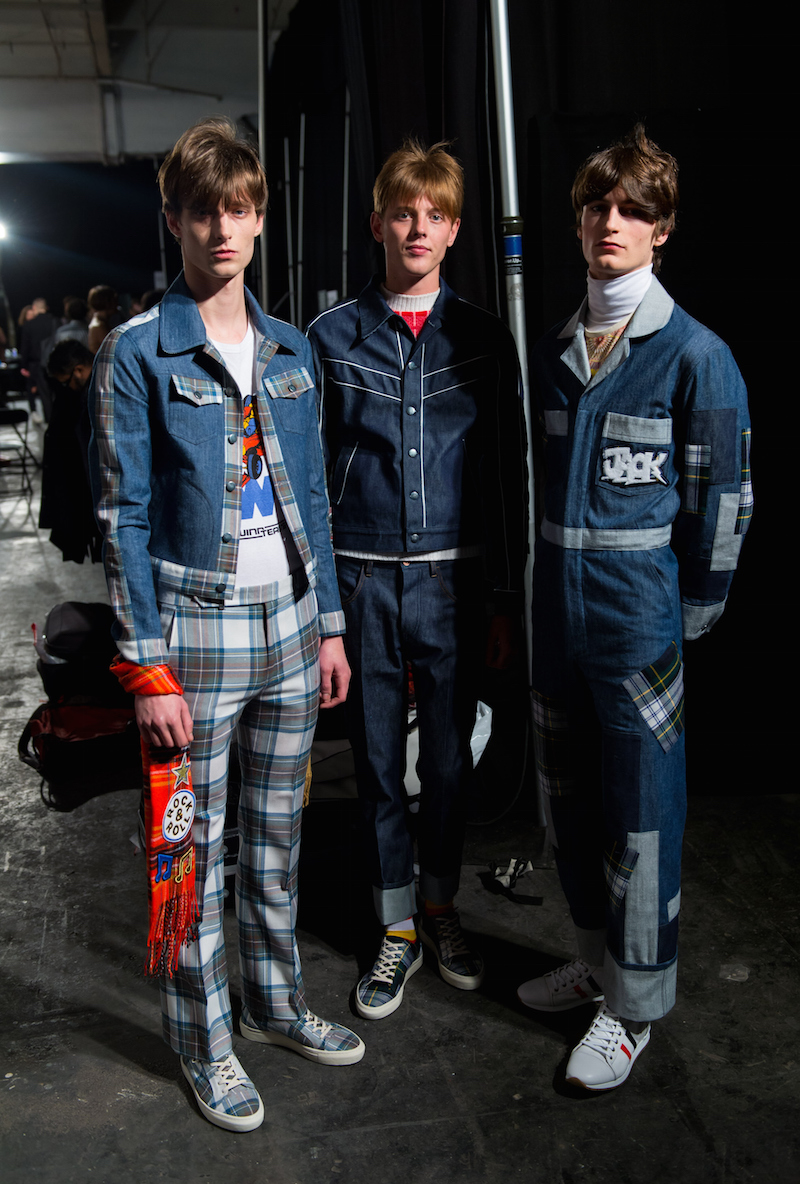 The collection lent me to believe that I could be that guy? That guy being a really cool blend of Jim Morrison and Hendrix. I just need to fertilize the roots of my hair and get them growing.
The soundtrack to the Topman Fall/ Winter 2015 collection: