- style -
Trends on Trends: London Collections: Men SS17
In the age of personal style and Snapchat, trends don't hold the same weight they used to. But honestly who does after college, am I right?
06 . 14 . 16
People used to wait around for trends. Wait for Vogue or GQ to print the seasons trending looks. But why wait?
London Collections: Men SS17 packed a powerful sartorial punch. The shorts are getting shorter, there are punches of denim and androgyny abounds. So let's cut to the chase. Here are the nine leading trends that hit the runways across the pound this season.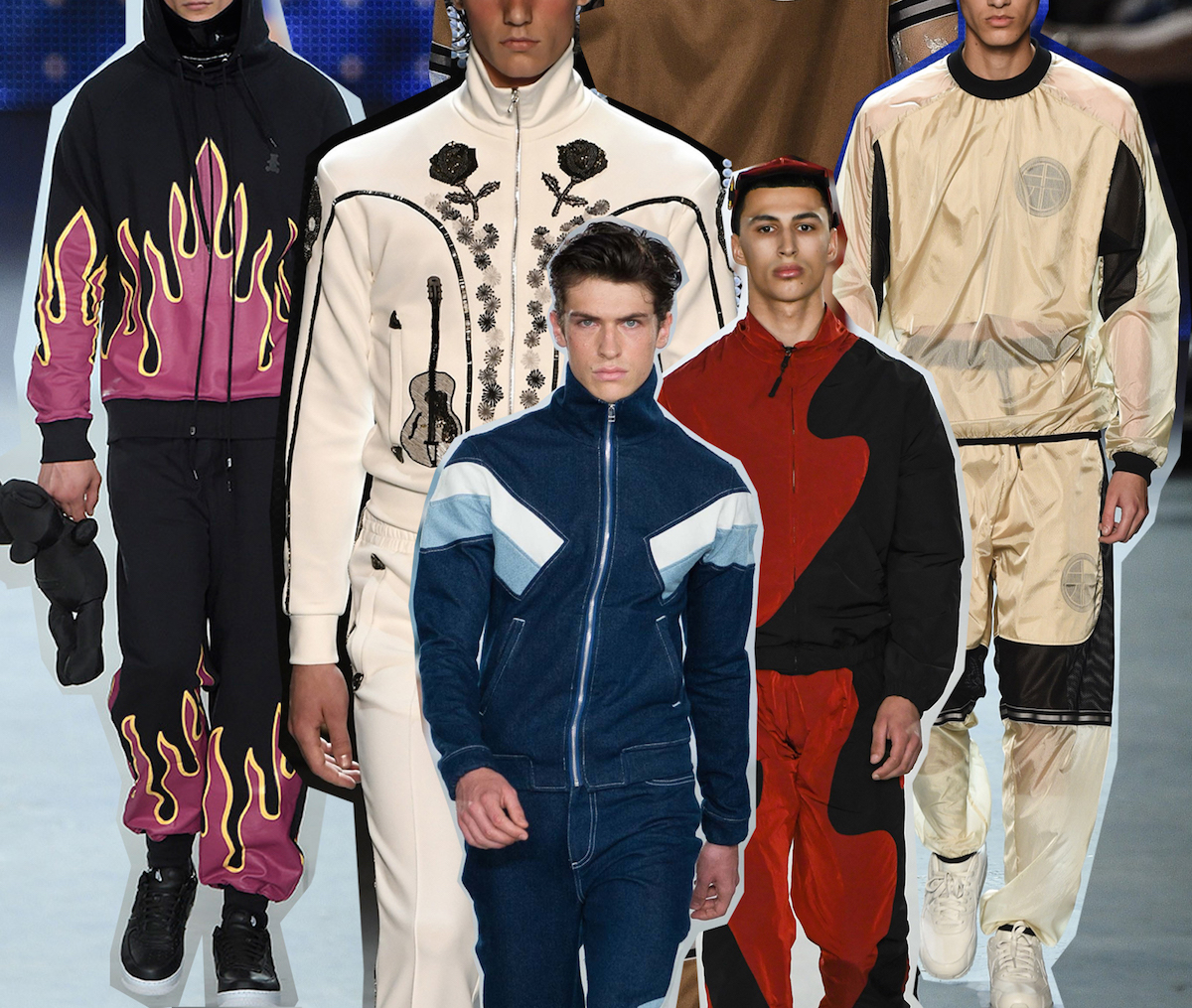 Track Suits
The '90s have been back for many season now. It was only a mater of time before the tracksuit made a comeback. Topman, Bobby Abley, Nasir Mazhar and Astrid Anderson are resurrecting this '90s staple.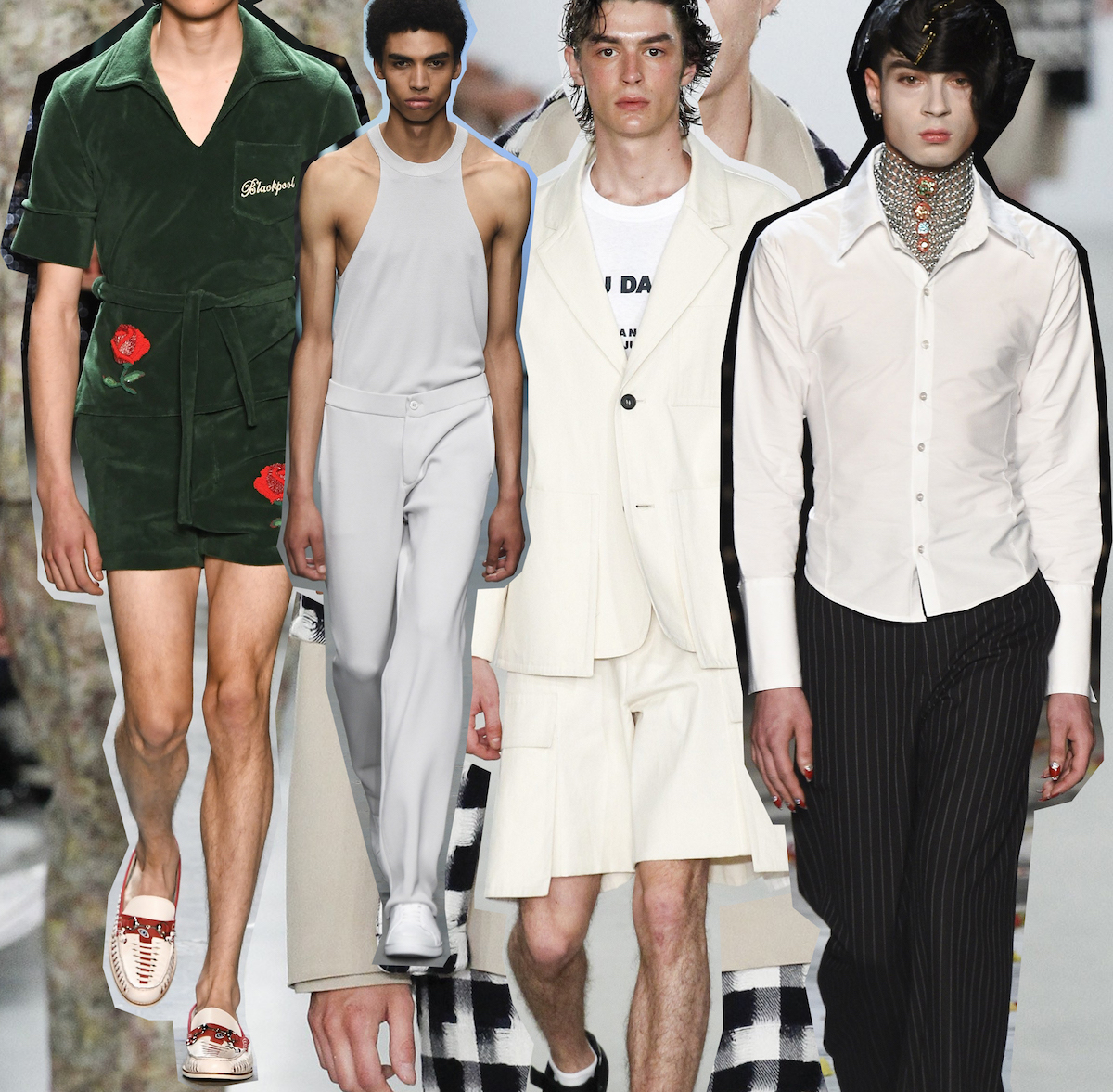 Gender Fluid
For those who follow menswear closely, men's clothing has never looked less like… well, menswear.  Gender fluidity has become a reoccurring trend at the men's collections and continued for SS17. In model order we have delicate looks by Topman, Tiger of Sweden, Charles Jeffrey Loverboy and Lou Dalton.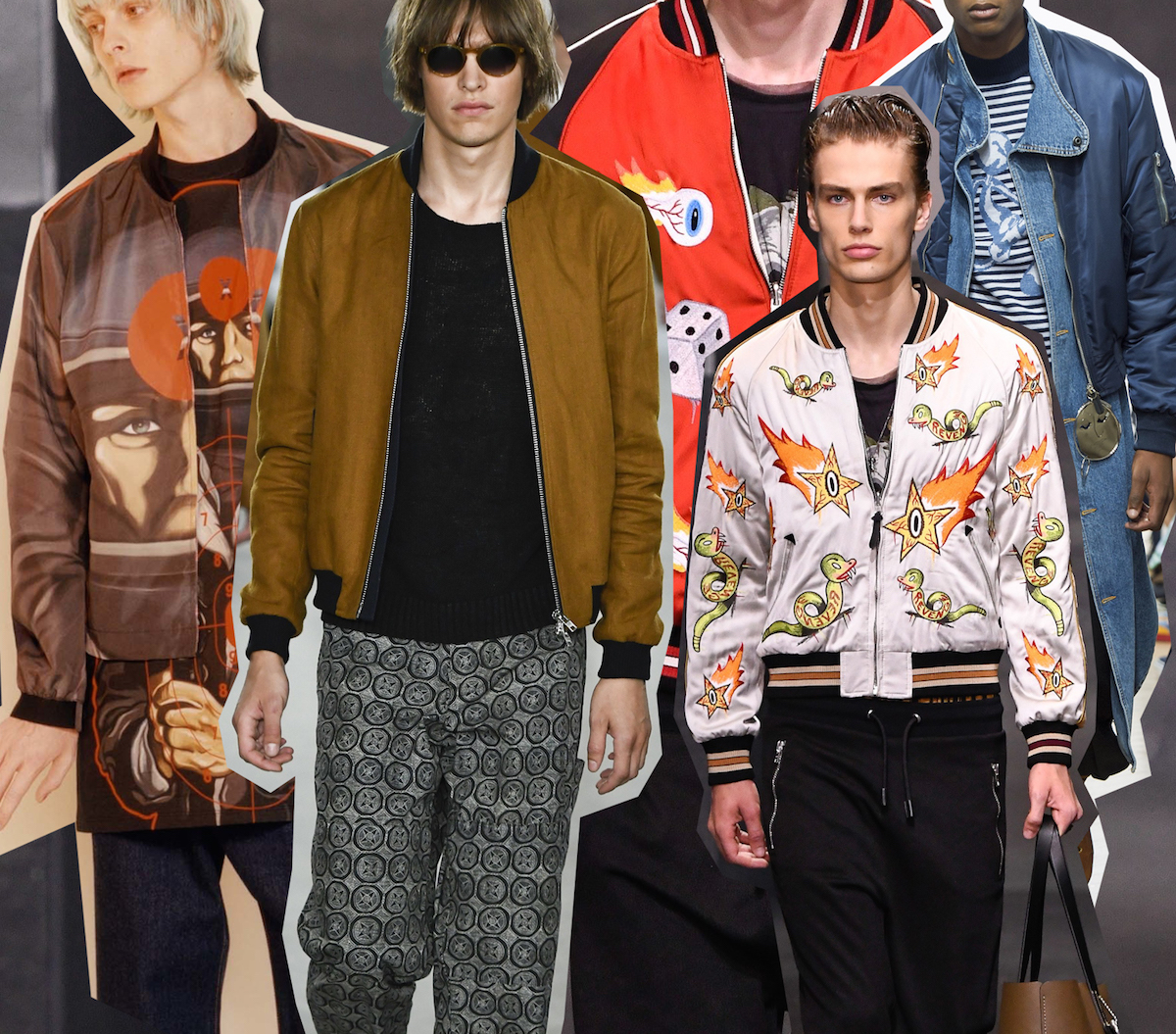 Bomber
While gender fluidity may be in trending, again this season, that's not to say traditionalists should stop shopping until the fall. Bold bomber jackets added a decidedly masculine element to Spring 2017's mix. Here we have look from Tiger of Sweden, Public School, Christopher Kane and J.W. Anderson.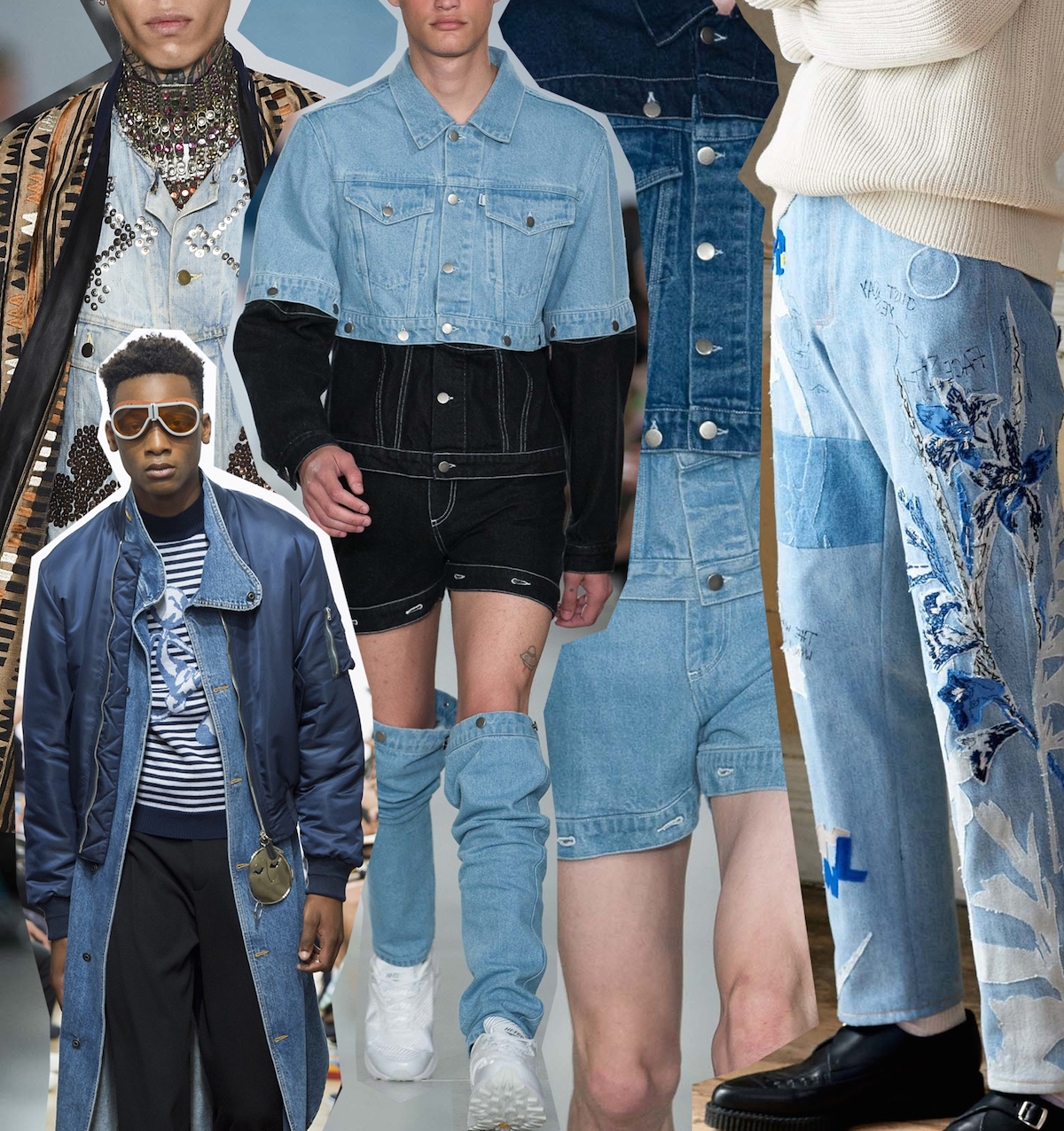 Denim
If it's not going to be denim, it must just be another utilitarian fabric, right? Denim is decidedly simple, like that friend who is so predictable. J.W. Anderson, Pringle of Scotland, Casely-Hayford and Christopher Kane showed another side to denim this season. For Spring 2017 Denim is athletic, academic, and into experimentation.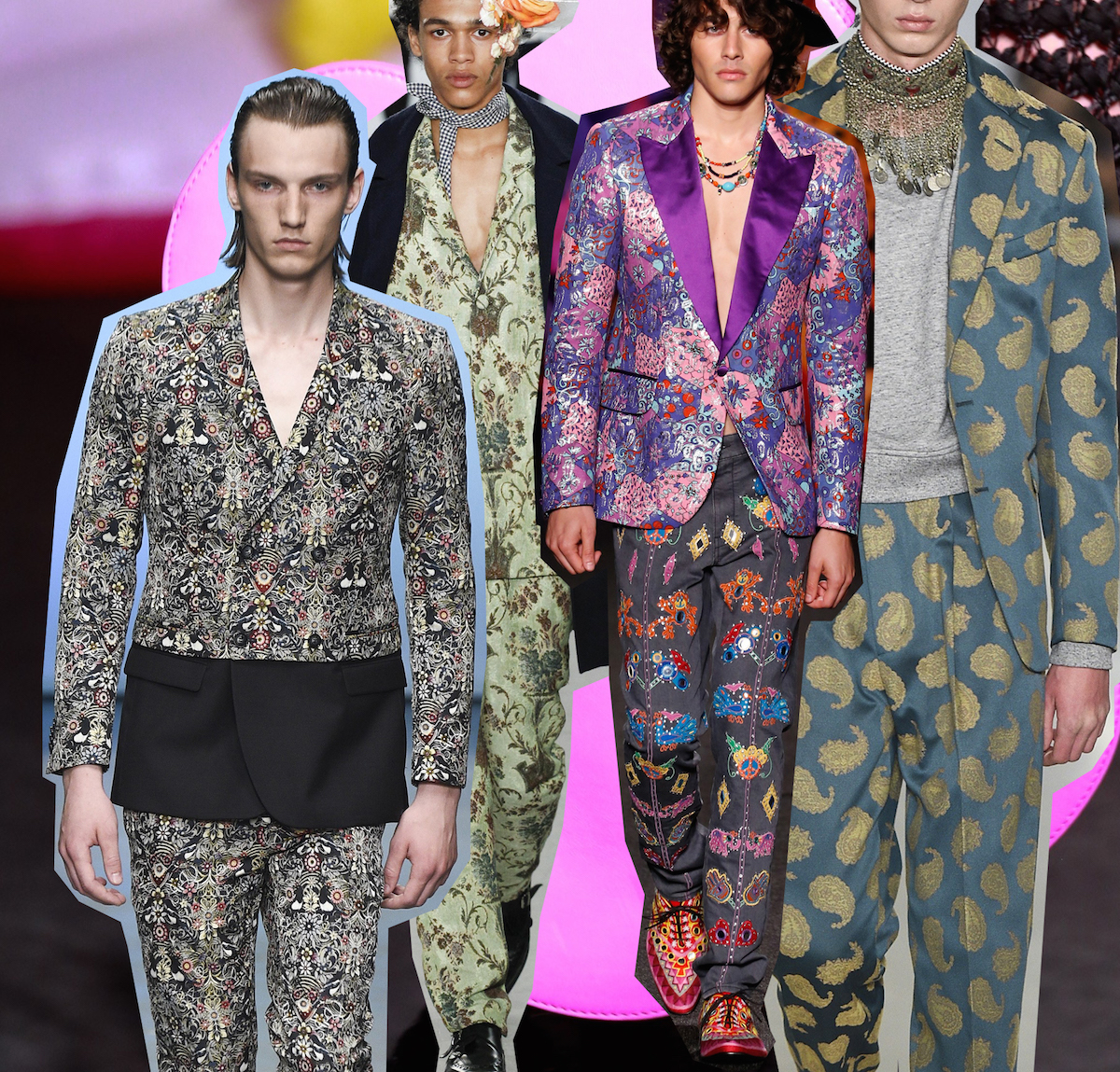 Flashy Suiting 
So fashion, as we've already established, can be confusing. We've also established that it's kind of supposed to be. That's what makes it exciting. Thank you for the excitement, Moschino, Tiger of Sweden, Casely-Hayford and Agi &Sam.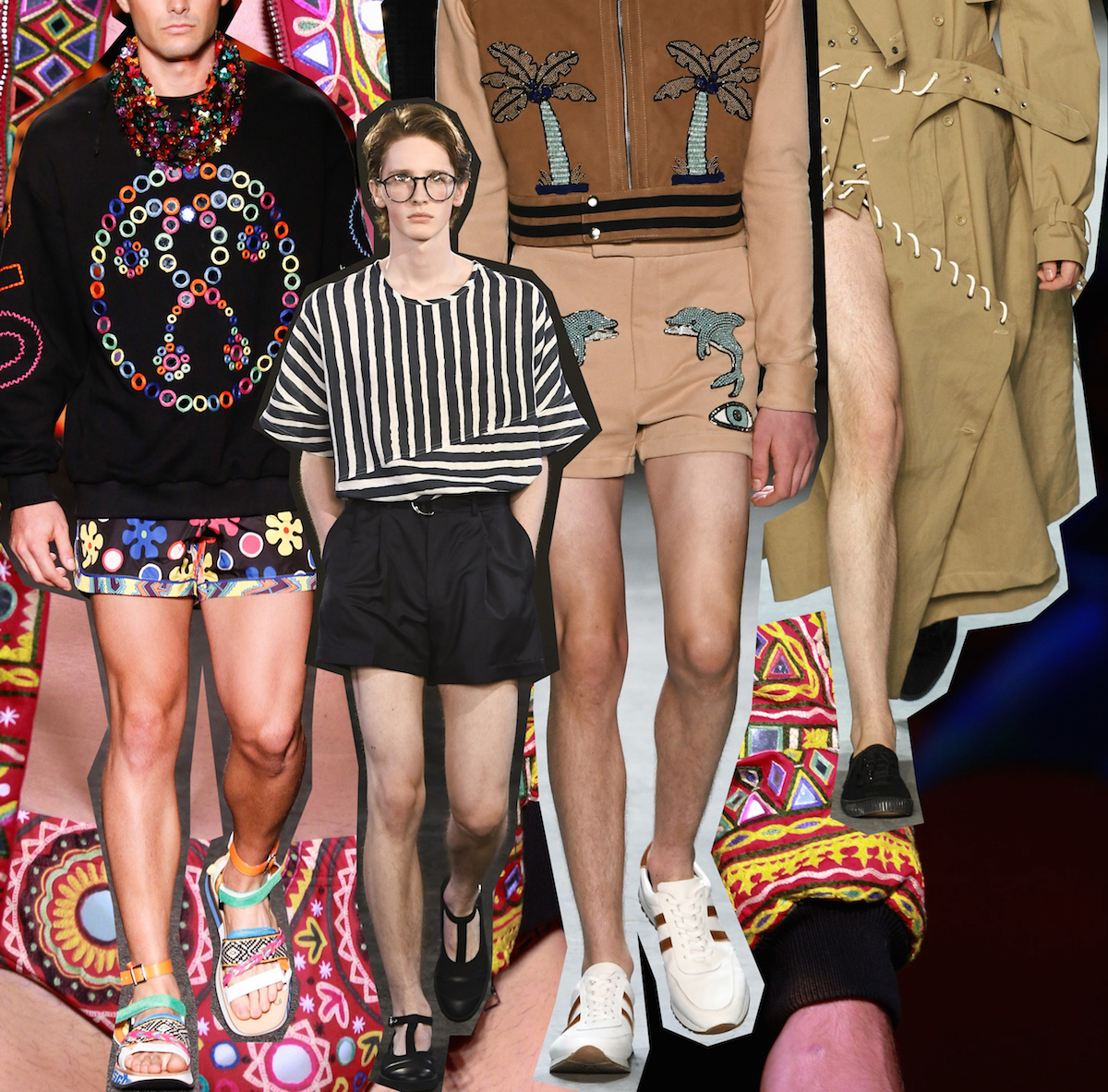 Legs
Leg's are the new six pack. Start your squats now. In model order we have Moschino, E. Tautz, Topman and Craig Green.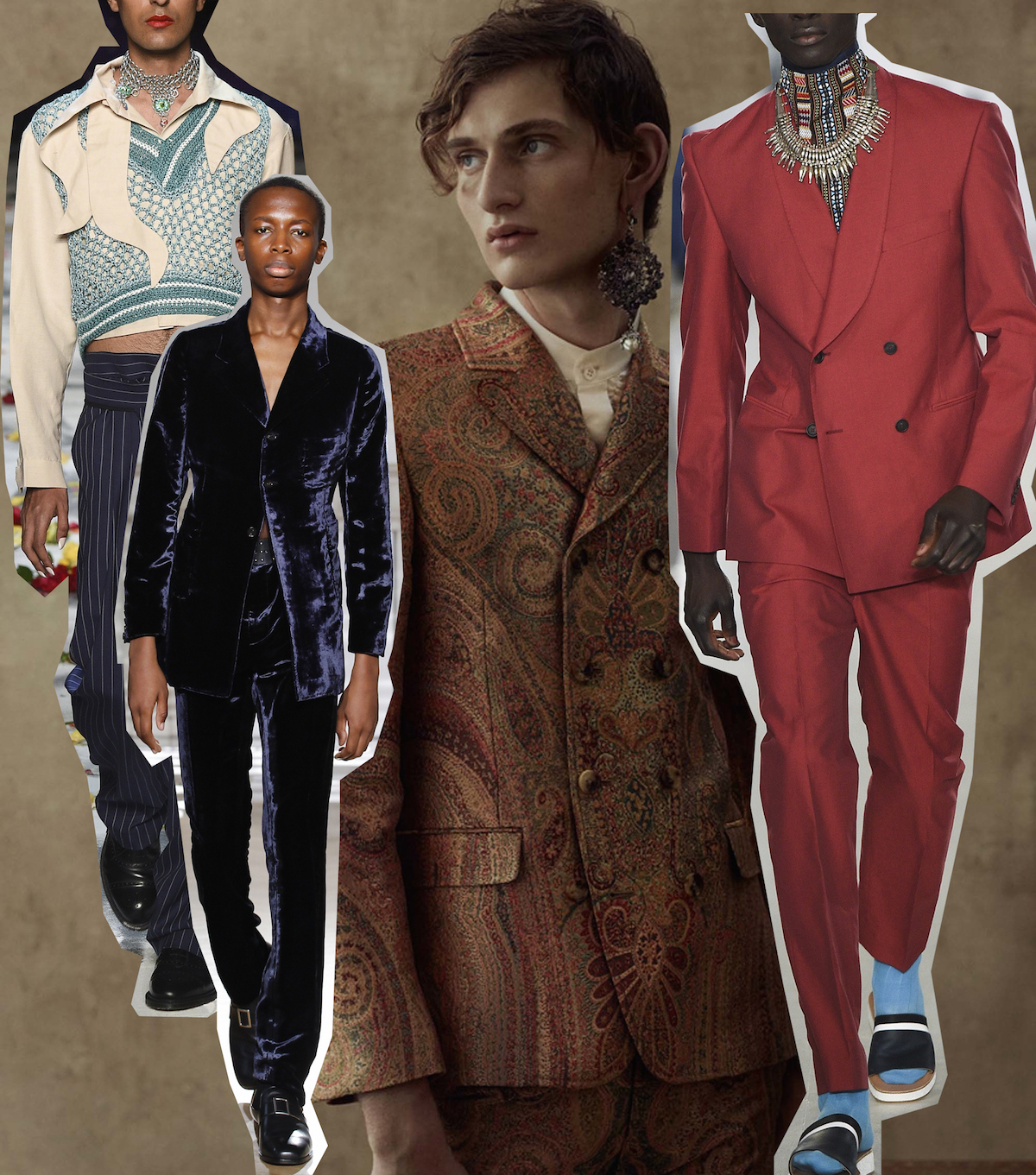 Emotion 
Casely-Hayford, Alexander McQueen, Wales Bonner and Craig Green served raw emotion on the runways.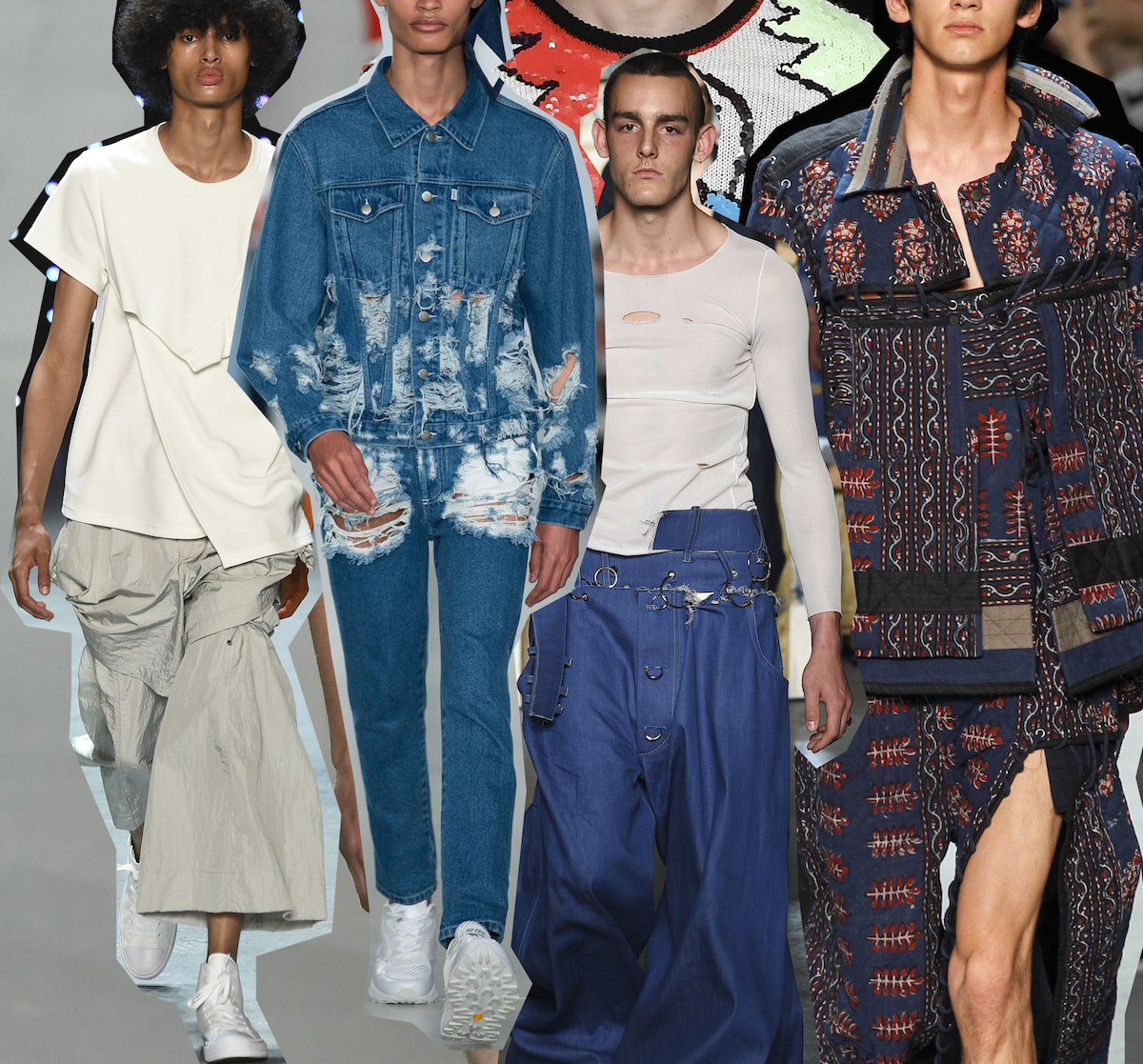 Unraveling
Per Götesson, Craig Green, Feng Chen Wang and Silbling clothed were falling apart at the seams. I'm not sure this trend deserves any more conversation.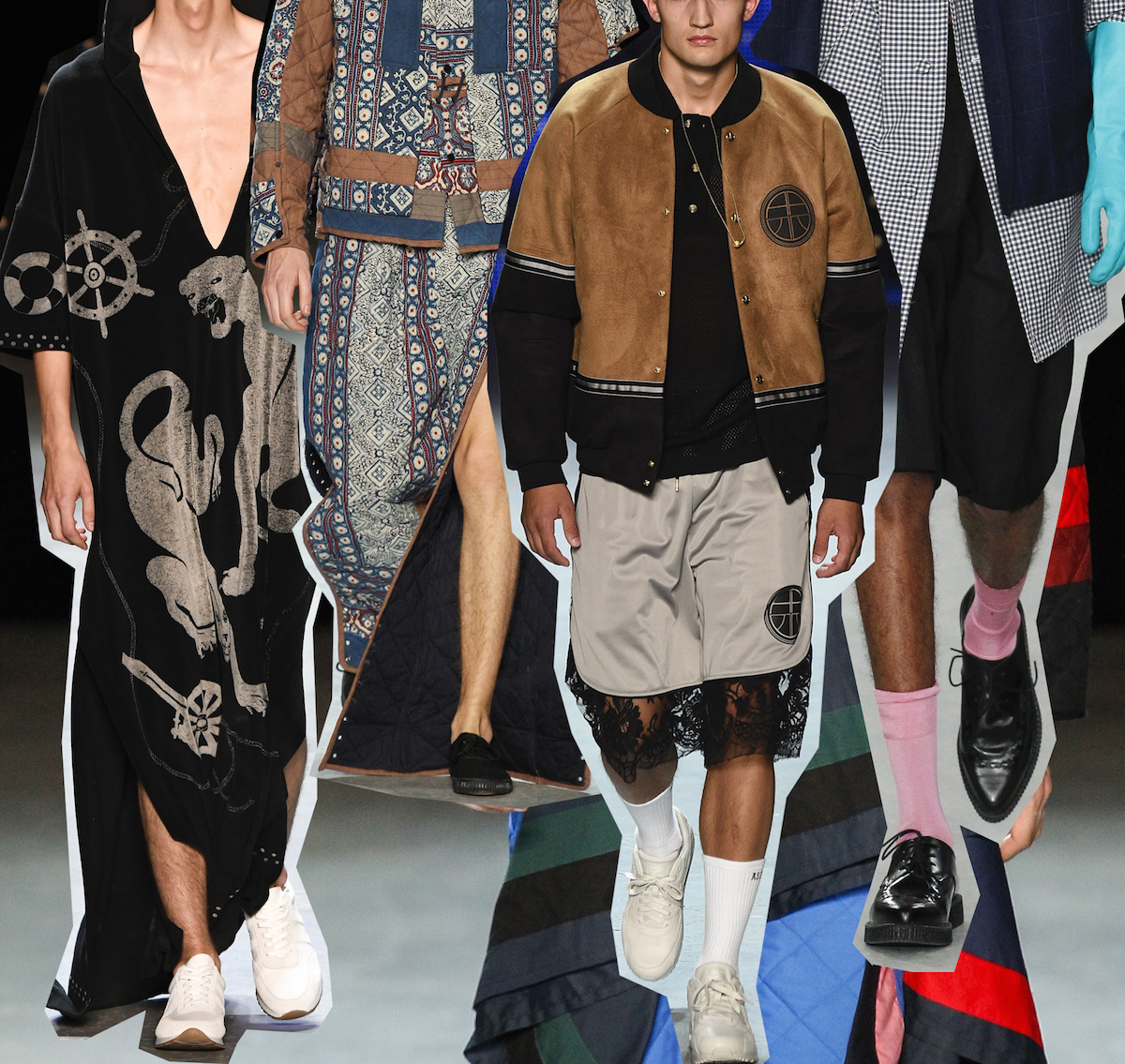 No Pants, No Problem
Pants are not always fun to wear. They're tight and don't allow for any breeze to leg action. Boys stepped out sans pants at Topman, Agi & Sam, Astrid Anderson and Craig Green.