- style -
Trends on Trends: London Men's Collections Spring/ Summer 2016
Check out what's on tap for next summer as evidenced by the boys at LCM SS16.
06 . 14 . 15
There is always something so delightfully playful about the London men's shows, and not just because this season I spotted bikinis and corsets on the runway. Here's what Britain's cutting edge creatives established as next summers hottest trends during the London Men's Collections Spring/ Summer 2016.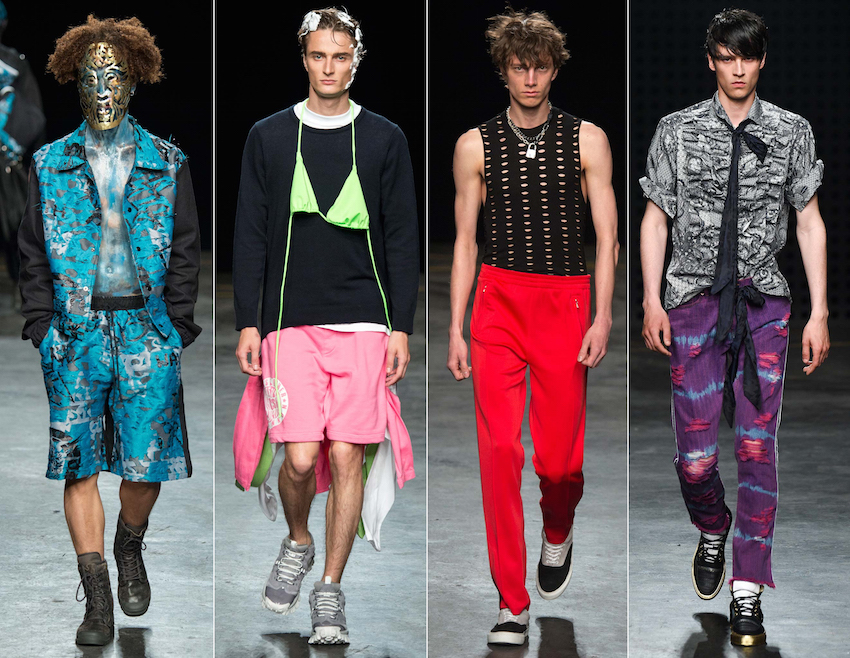 The modern club kid
Here's a trend for those who like to spark a conversation on a dance floor. Modern clubwaer was turned out at Nasir Mazhar, Christopher Shannon, James Long and Richard James as a series of trippy-prints, loud looks and unrefined glamour hit the catwalk. The modern club kid look is all about disheveled opulence and bikini tops.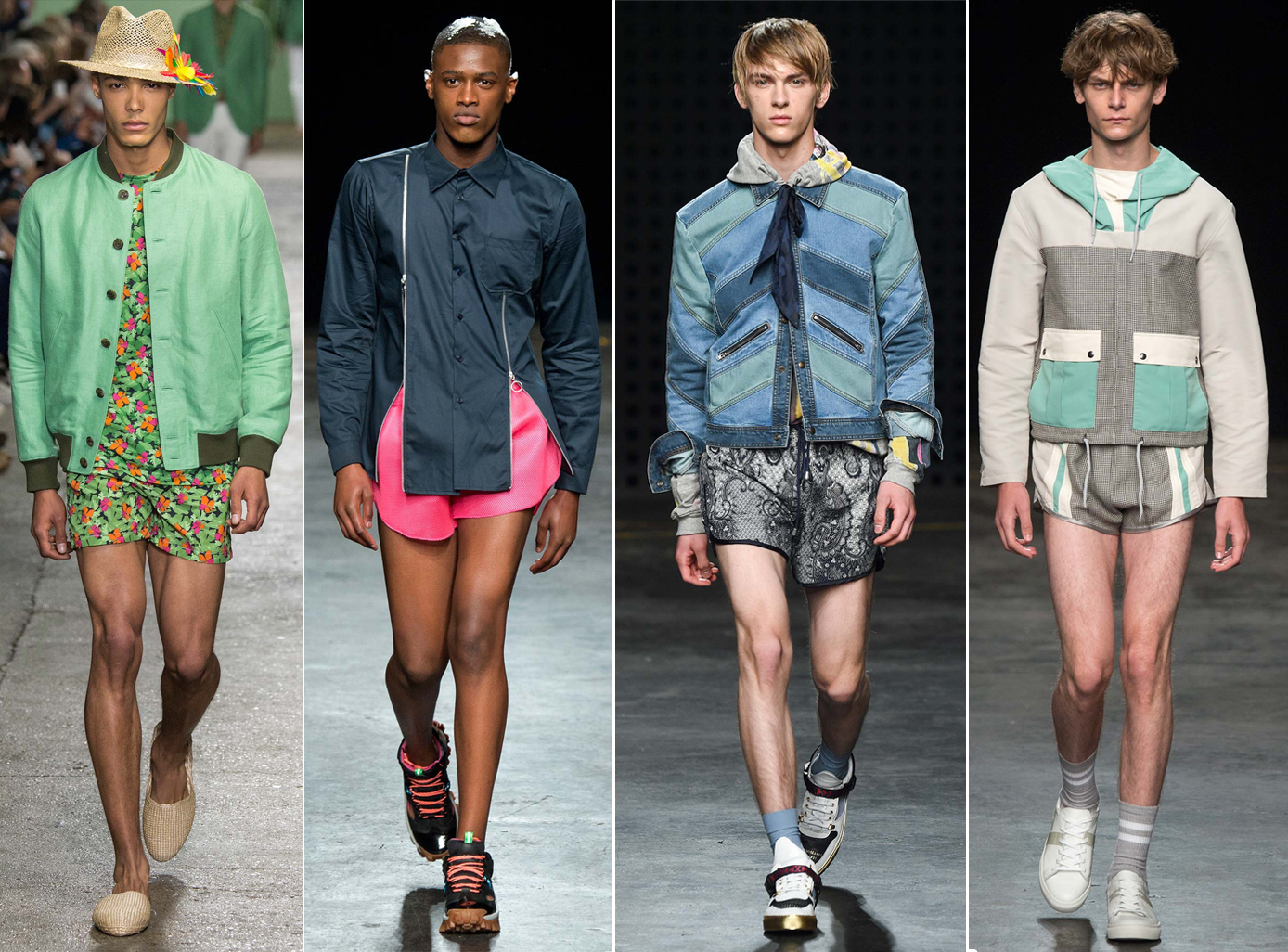 Bruce Jenner running shorts (circa 1975).
Richard James, Christopher Shannon, James Long and Topman all walked models in leg flashing short shorts. Nice steams.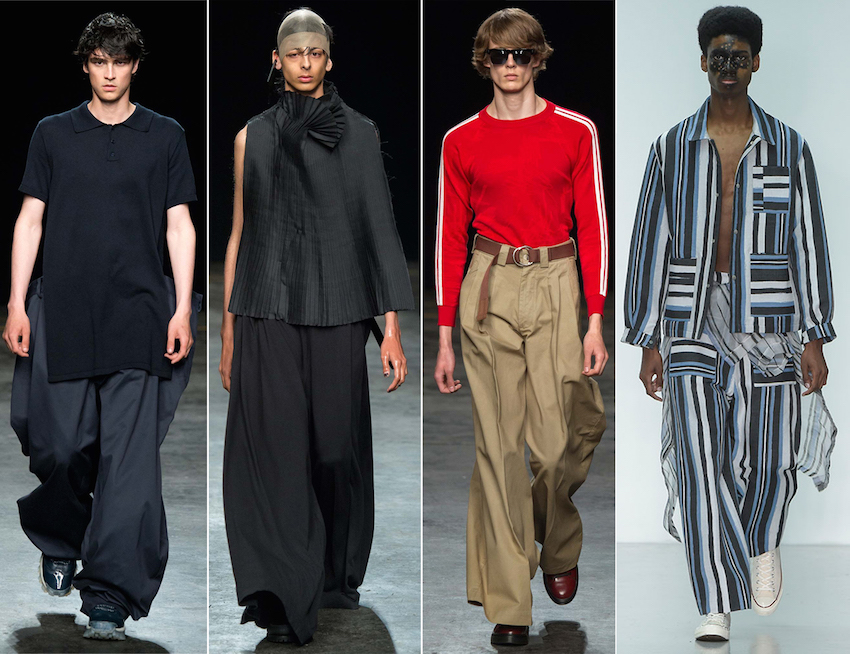 Baggy. Pants. Are. Back.
From itsy bitsy tiny winy to big and baggy. Baggy pants are back gents. And I'm not just talking slightly droopy, I'm talking voluminous, billowing trousers – the kind that flap in the breeze and make that wonderful swoosh sound when you walk. This is a welcomed trend in menwear as slim pants and tailored suits have been happening for far too long. Here in model order we have Christopher Shannon, Nasir Mazhar, Topman, Agi & Sam.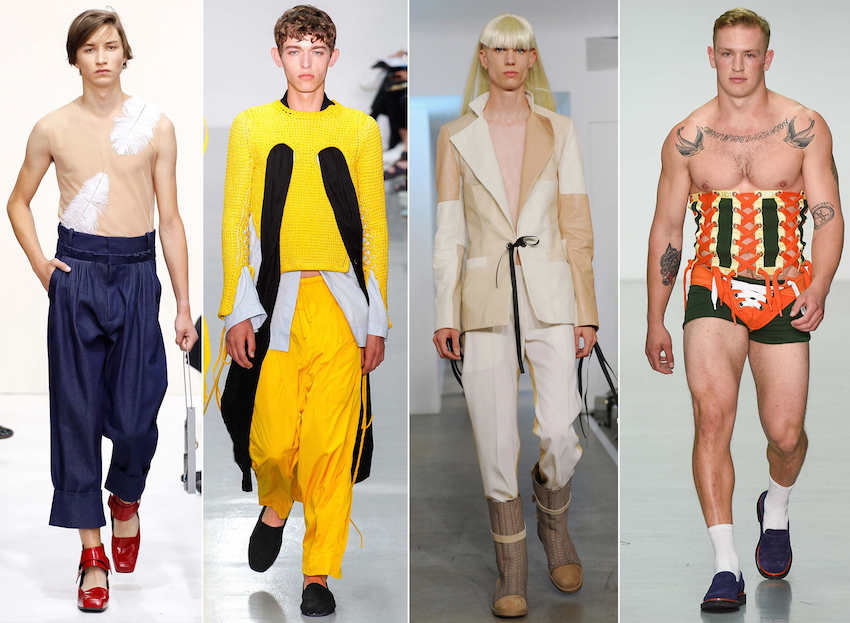 Good Old Fashion Gender-Bending
Gender-bending fashion hit LCM and I'm not just talking about those skimpy shorts. J.W. Anderson, Craig Green, Todd Lynn, Sibling tunred out feminizing flourishes from long streams of cloth placed through portholes at the breast to layered skirts and corsets, these boys aren't afraid of experimenting.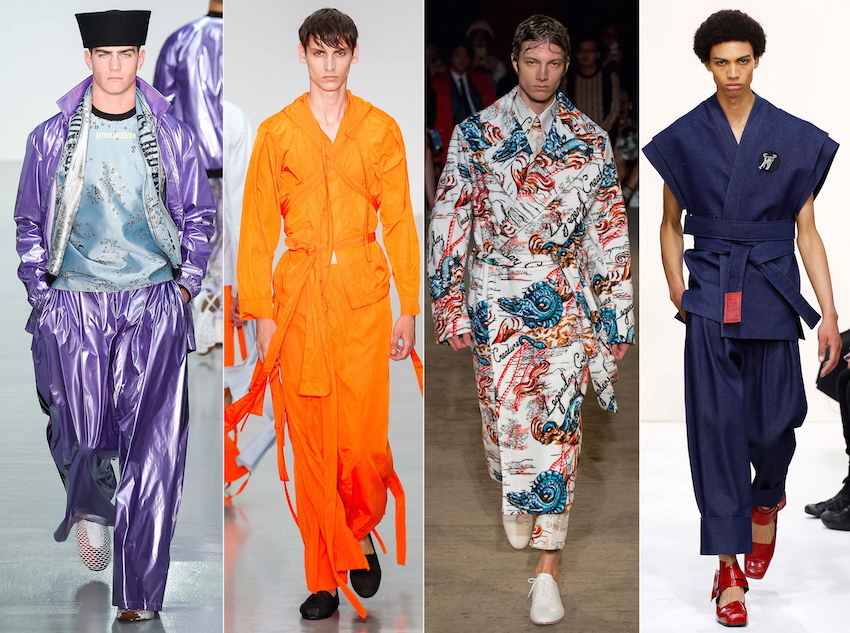 Asian Persuasion
Perhaps influenced by this year's MET Gala exhibit, China: Through the Looking Glass, London designers are looking to Asia for spring/ summer 2016 inspiration. In model order we have Astrid Anderson, Craig Green, Alexander McQueen and J.W. Anderson.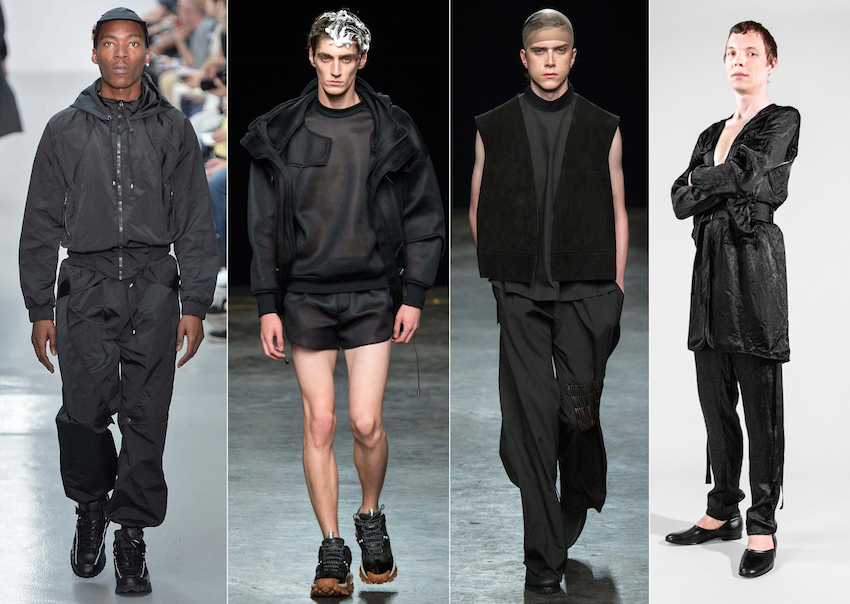 Funeralcore
Summer isn't always a time for celebration, loud colors and bold prints. Designers Nasir Mazhar, Christopher Shannon, MAN and Lee Roach went back to black for Summer 2016. Summertime sadness doesn't have to be drab though.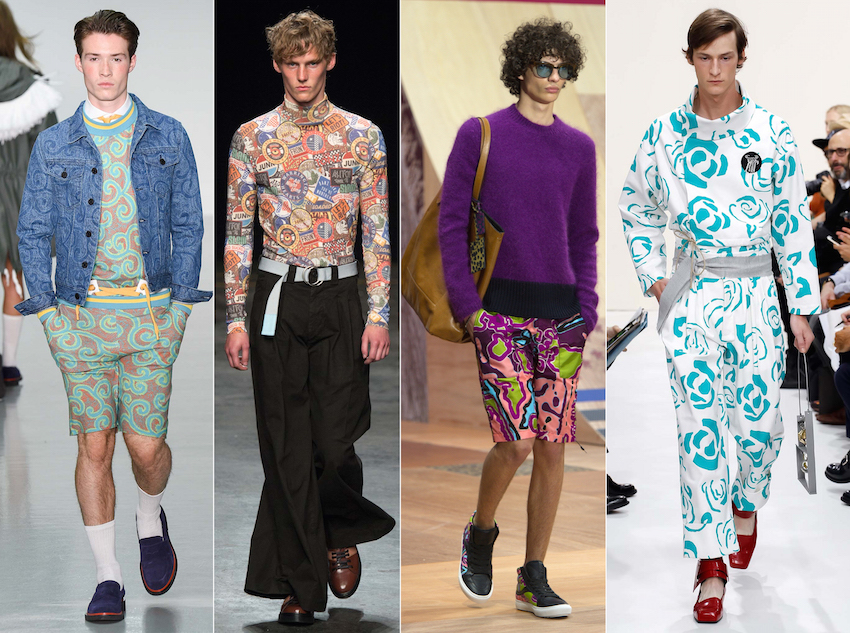 60s Skater Boy
Sibling, Topman Design, Coach and J.W. Anderson all showed a '60s look infused with a '90s skater attitude. Not that typical mass-produced retro look we saw last season. These are one of a kind-collectibles.