- style -
Trends on Trends: Milan Men's Fashion Week Fall 2016
Here's whats on tap for next fall.
01 . 17 . 16
Milan men's fashion week Fall 2016 packed a powerful sartorial punch. So let's cut to the chase. Here are the ten leading trends that hit the Milanese runways this season.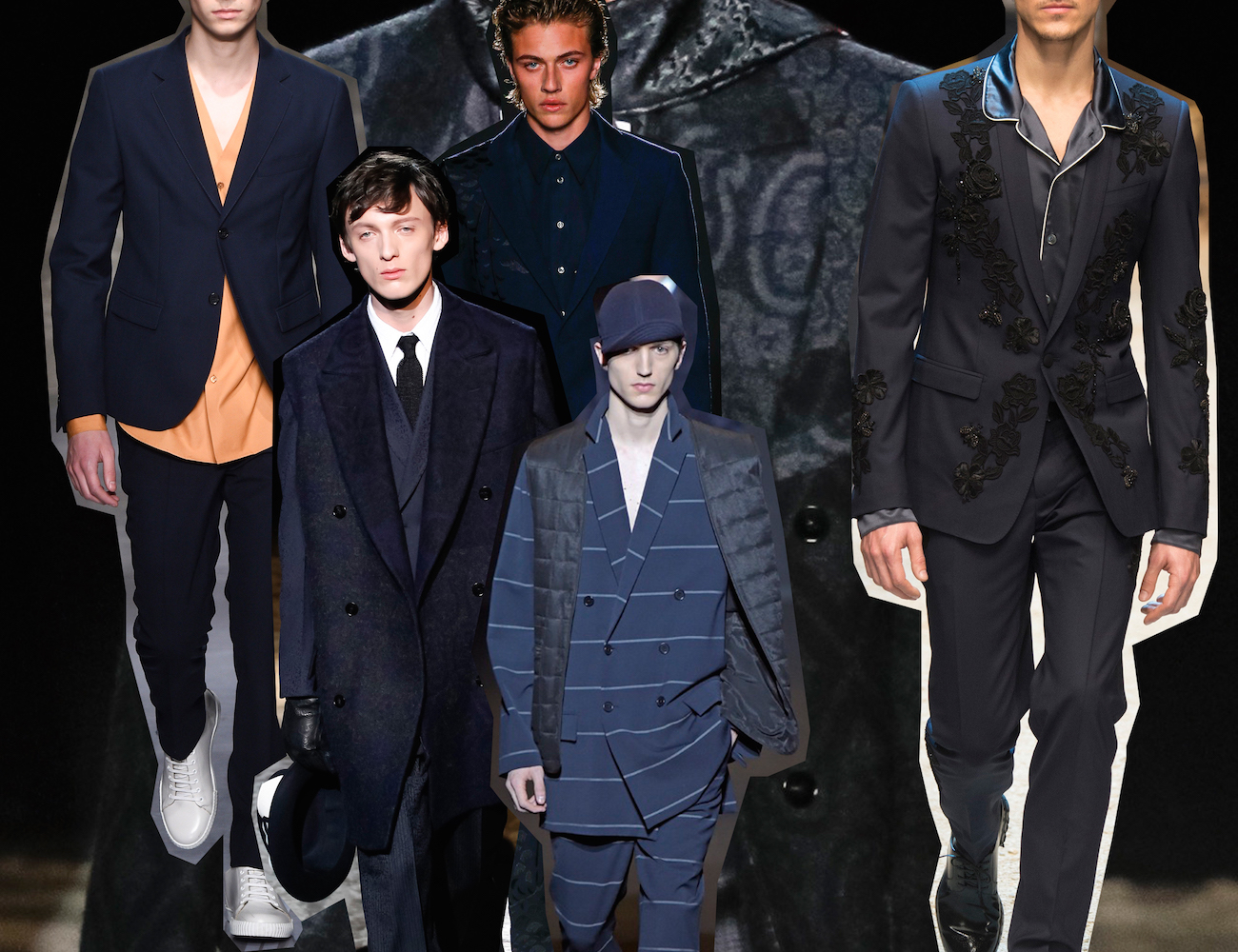 Navy Suits
Navy suits have never really left winter wardrobes, but it's making a style comeback worn in new ways for the new season. Layering is key, under a shirt or eighties minimalist-style, as seen at Ermenegildo Zegna, Marni, Jil Sander and Dolce & Gabbana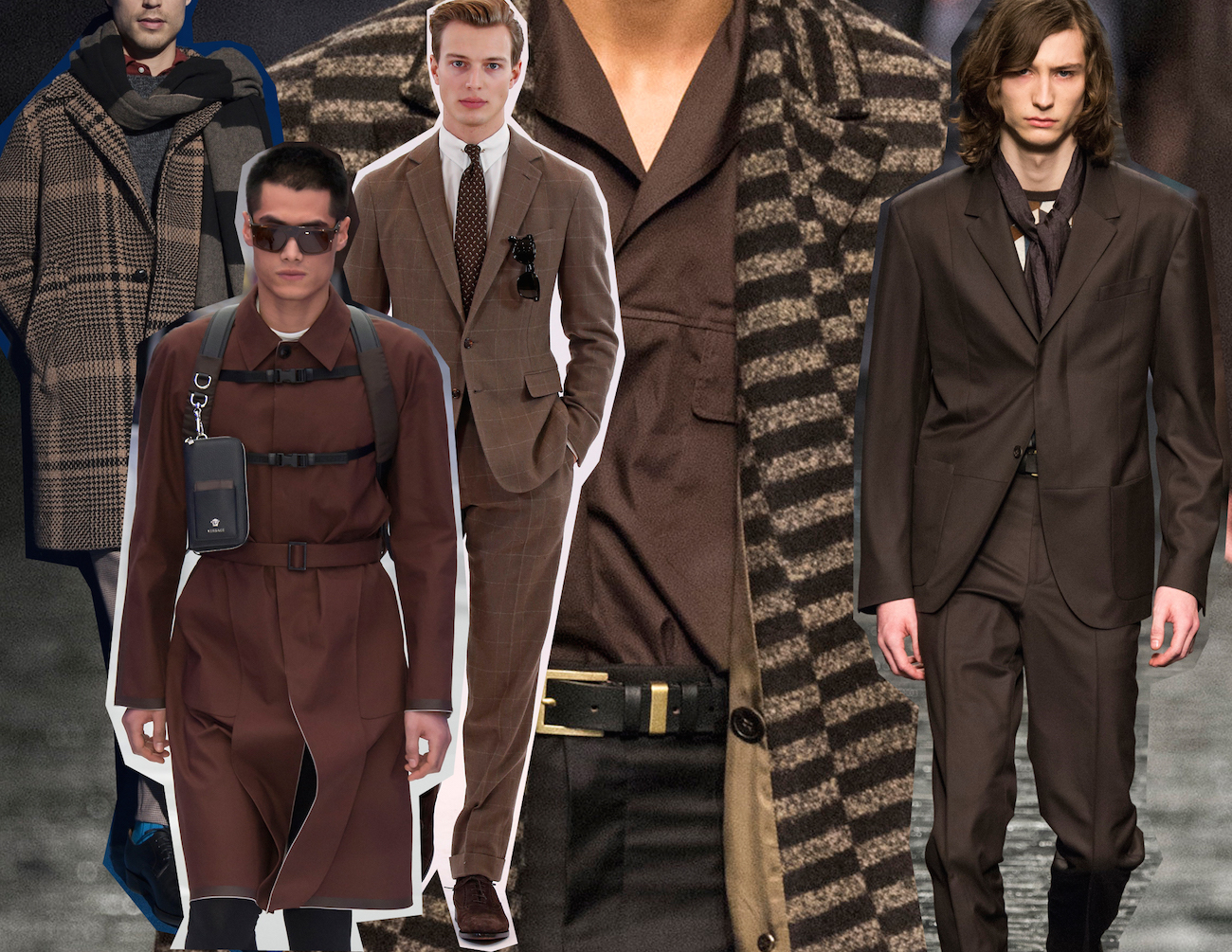 Cafe 
Brown and its many shades are making a remarkable comeback and dusting off their fusty image, with cafe emerging as one of the main colors of the season at the Milan shows.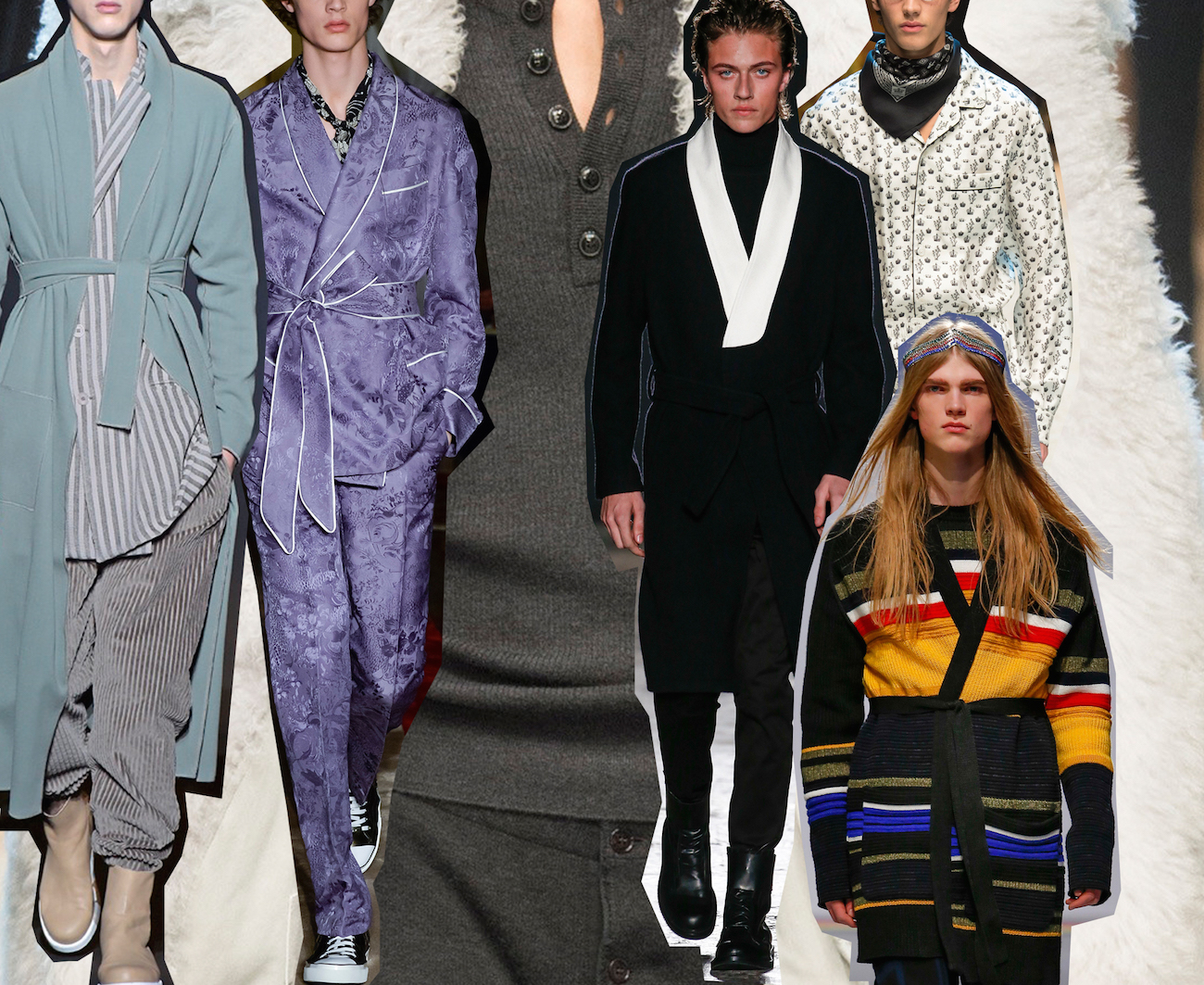 Aristocratic Loungewear 
The Playboy Mansion may be for sale but the that well-known playboy look is going strong. That relaxed and cocky Hugh Hefner look walked the runway at Roberto Cavalli, Dolce & Gabbana, Ports 1961 and Lucio Vanotti.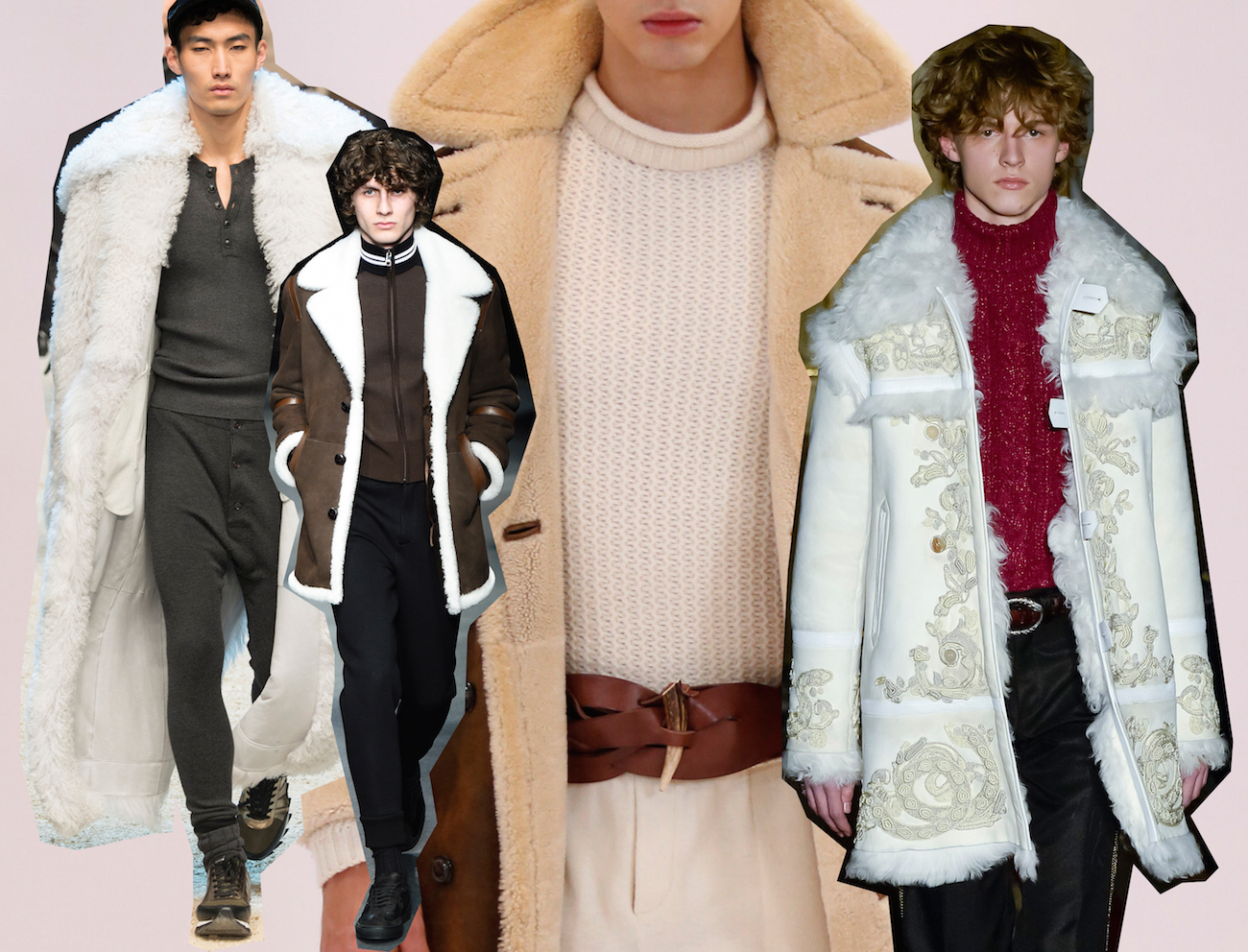 Bold Shearling
Shearling never fails to turn heads. But the pumped up shearling at this seasons Milan fashion week can cause a full on Exorcist head spinning moment. Here we have looks from Neil Barrett, Roberto Cavalli, Dolce & Gabbana and Ralph Lauren.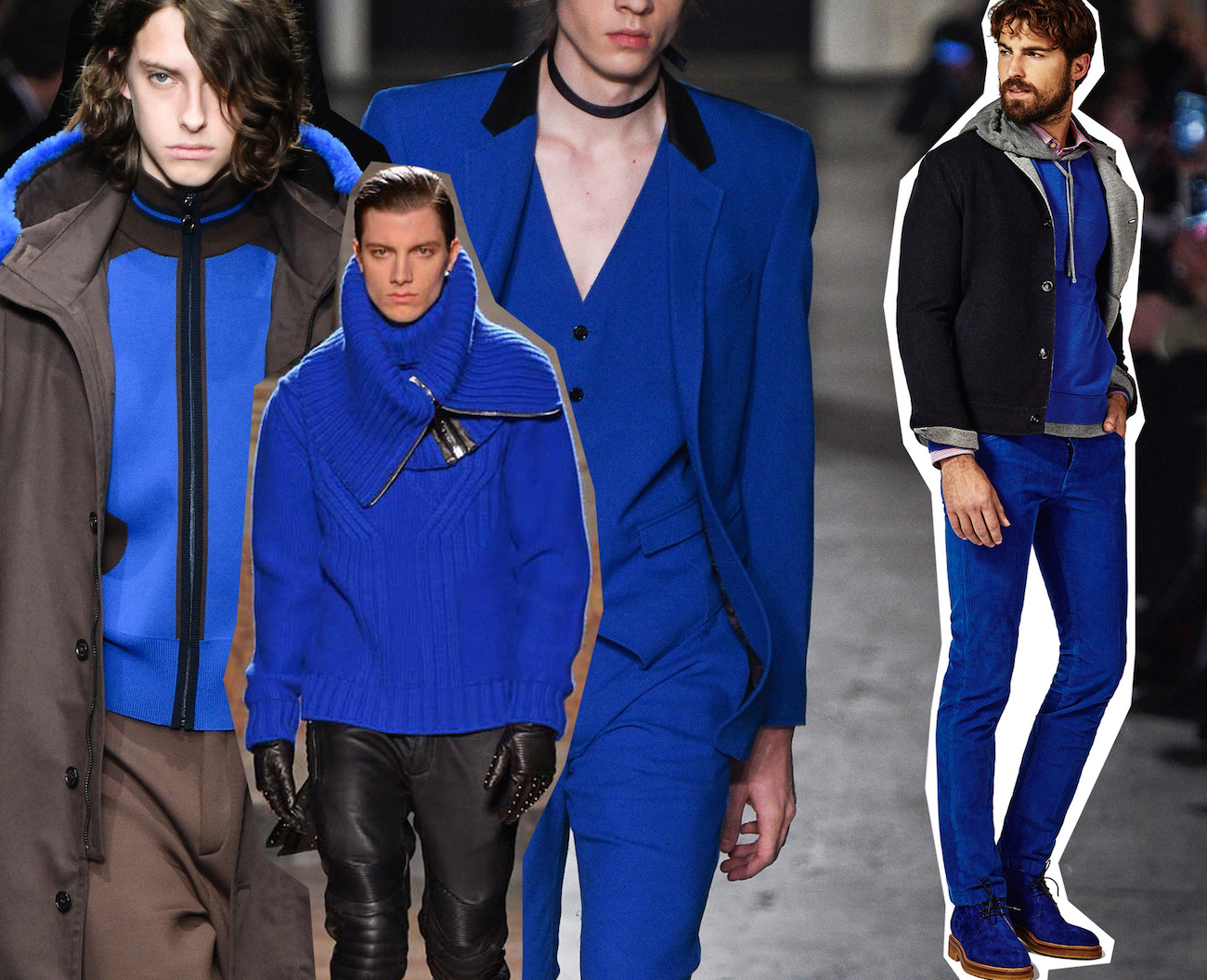 Electric Blue
The best way to add a bold pop of color to your look in 2015 is to swap your staple knit of suit for an electric blue number like shown at Costume National, Les Hommes and Kiton.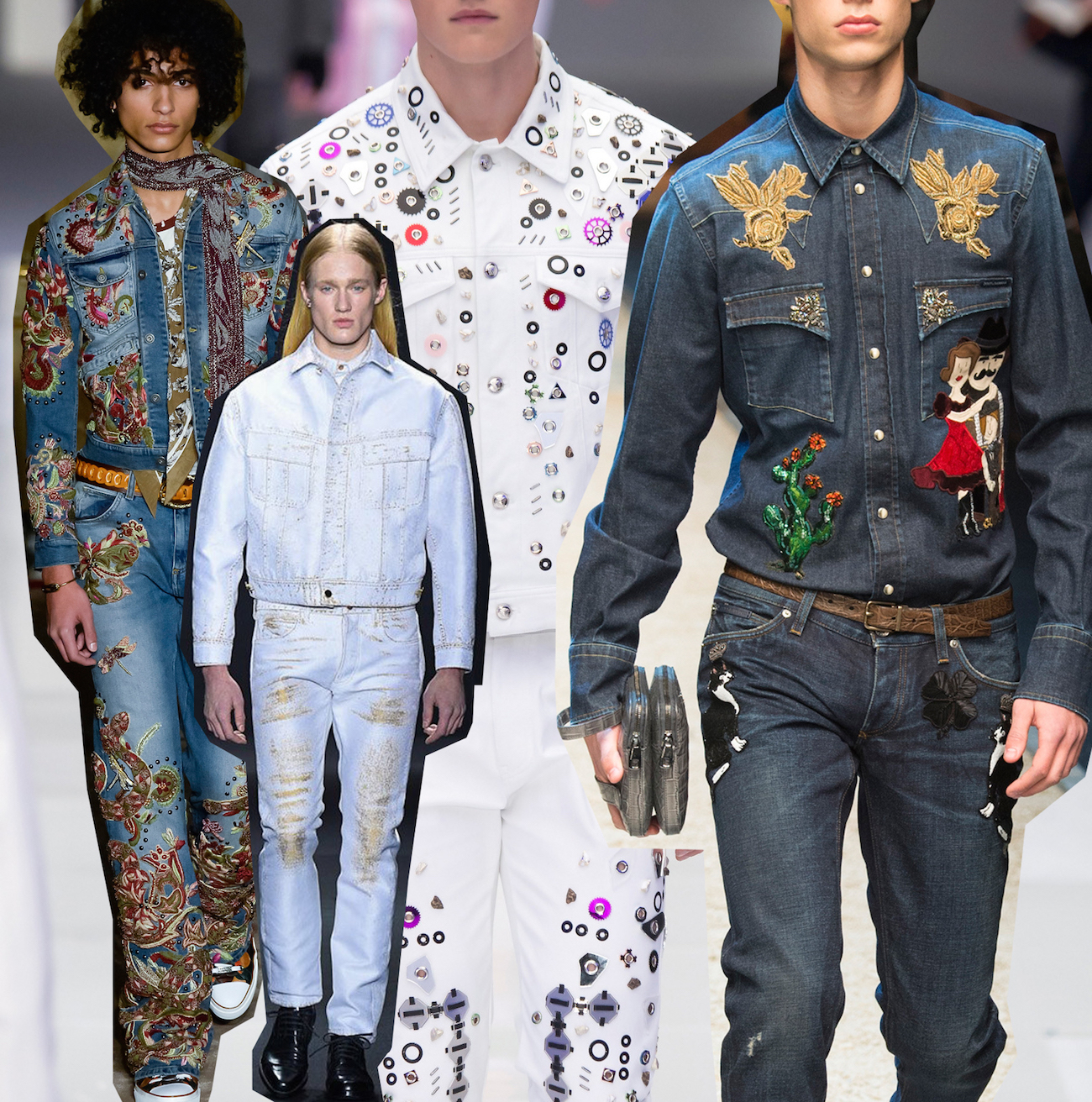 Jazzed Up Denim 
Whoever said denim is dead, is seriously disturbed. Dolce & Gabbana, Iceberg, Calvin Klein Collection and Roberto Cavalli proved that the durable fabric is not only alive as ever, but has a jazzy new look.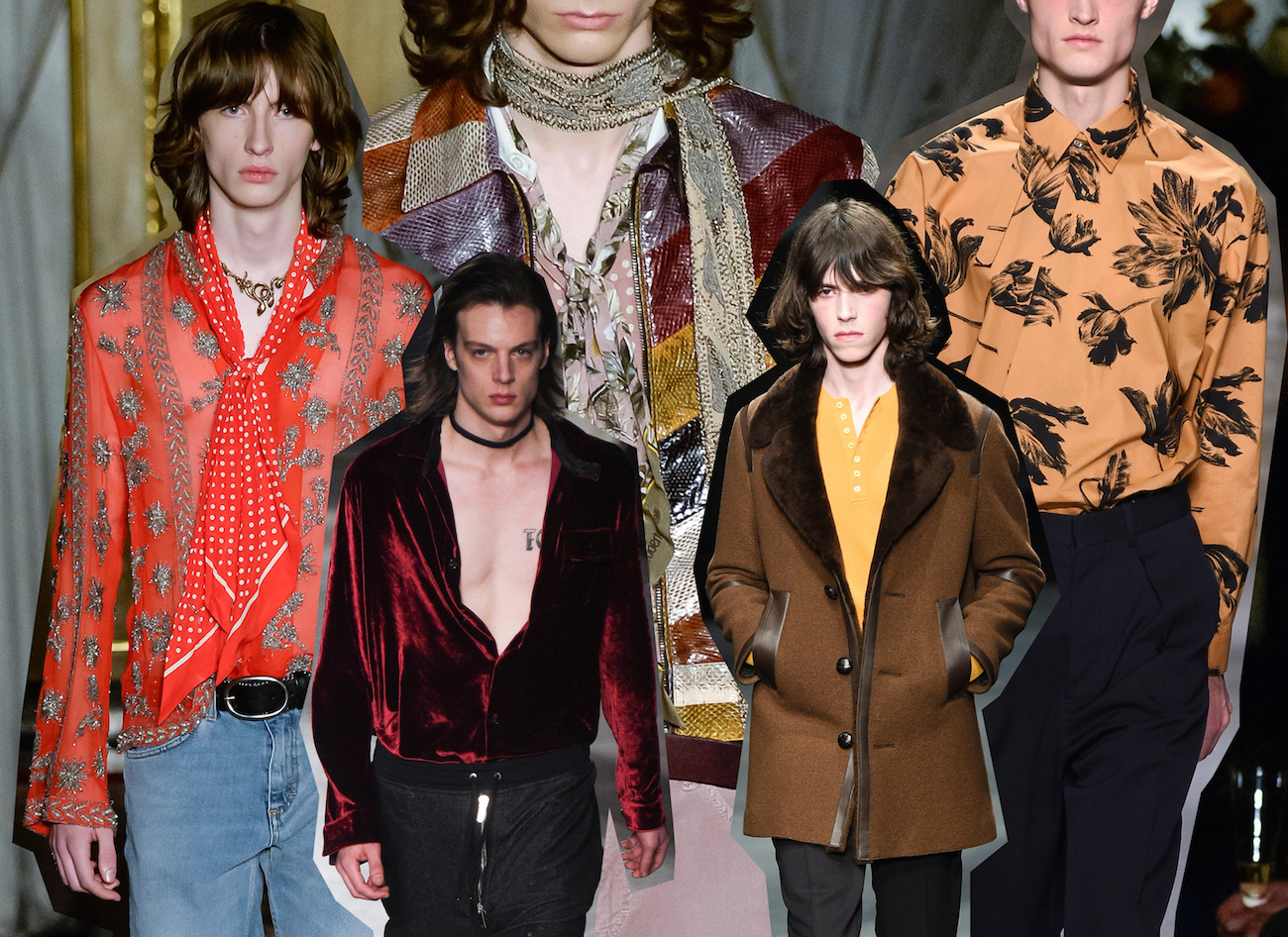 70s Rocker 
A continuation from London and a bit derivative of Gucci, Costume National, Roberto Cavalli, Marni and Neil Barrett showed off a retro rocker edge for fall 2016. Channeling the rock 'n' roll essence of a latter day Kurt Cobain with a delicate Jagger edge for men making a bold reappearance in your winter wardrobe.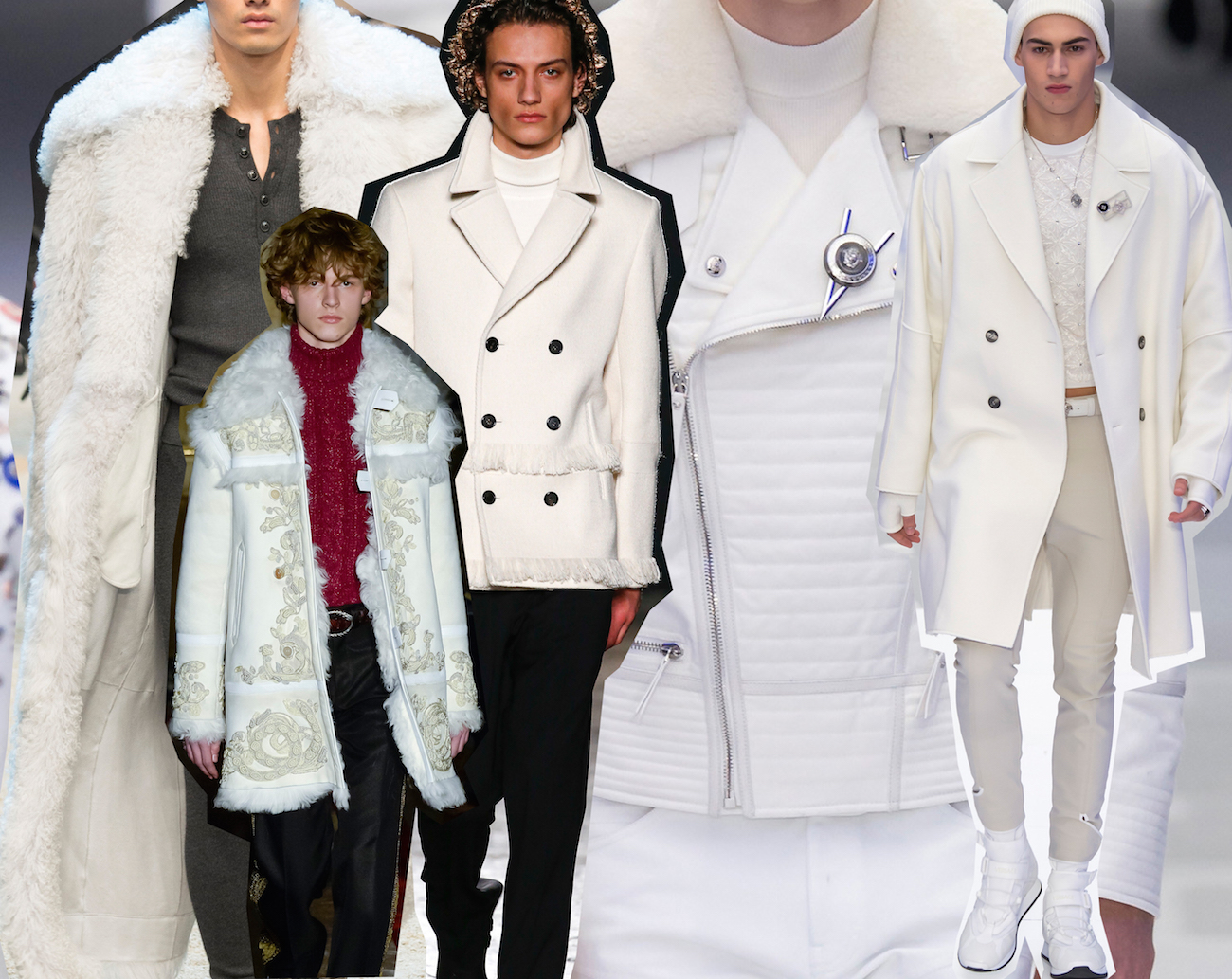 White Outerwear 
You will get it dirty, but isn't it worth it for those five minutes of pristine perfection? Here we have white coats by Versace, Ports 1961, Dolce & Gabbana and Roberto Cavalli.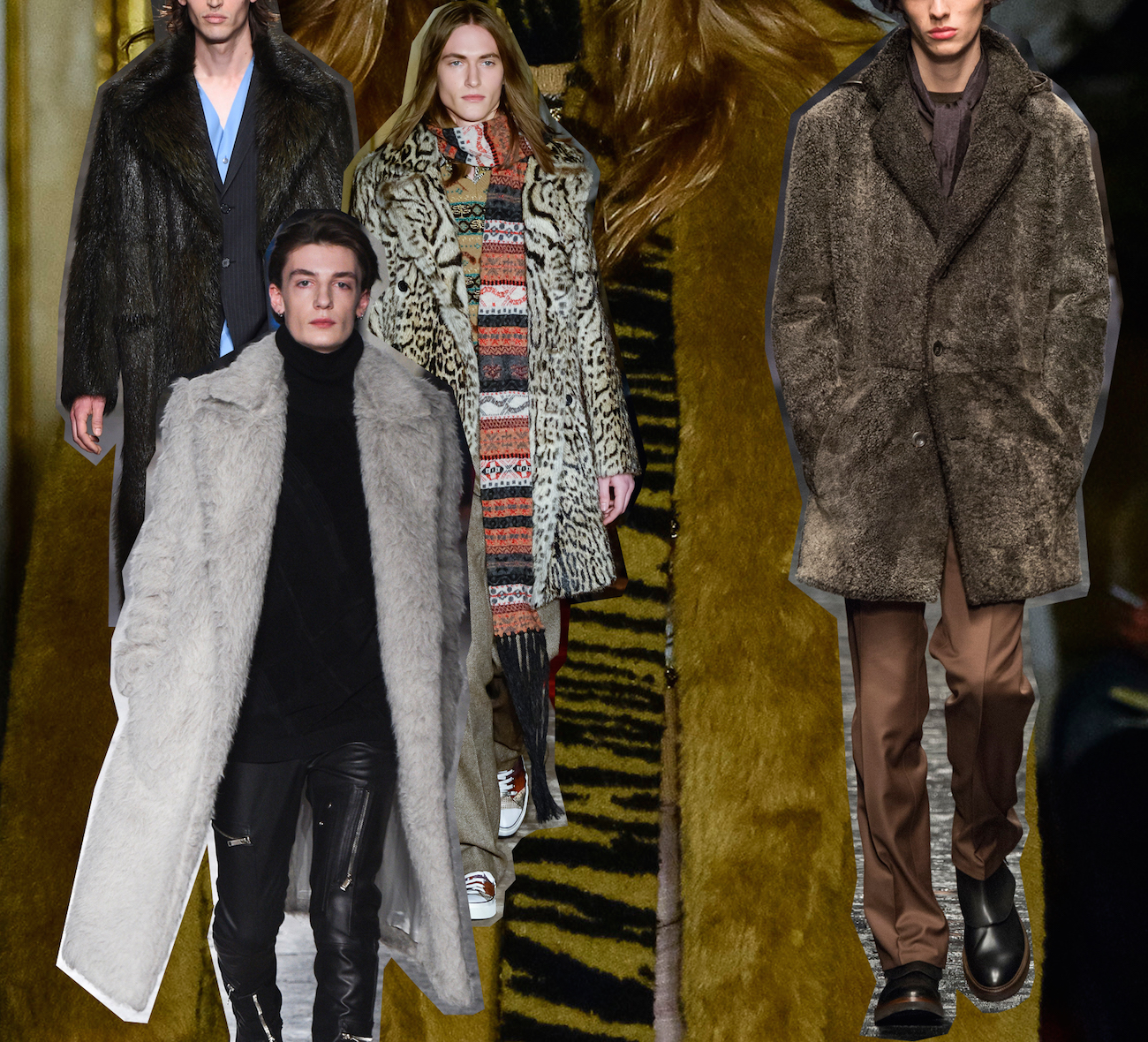 Fur
Sorry Peta, fur is back in a big way at Marni, Costume National, Corneliani, Roberto Cavalli and Ralph Lauren.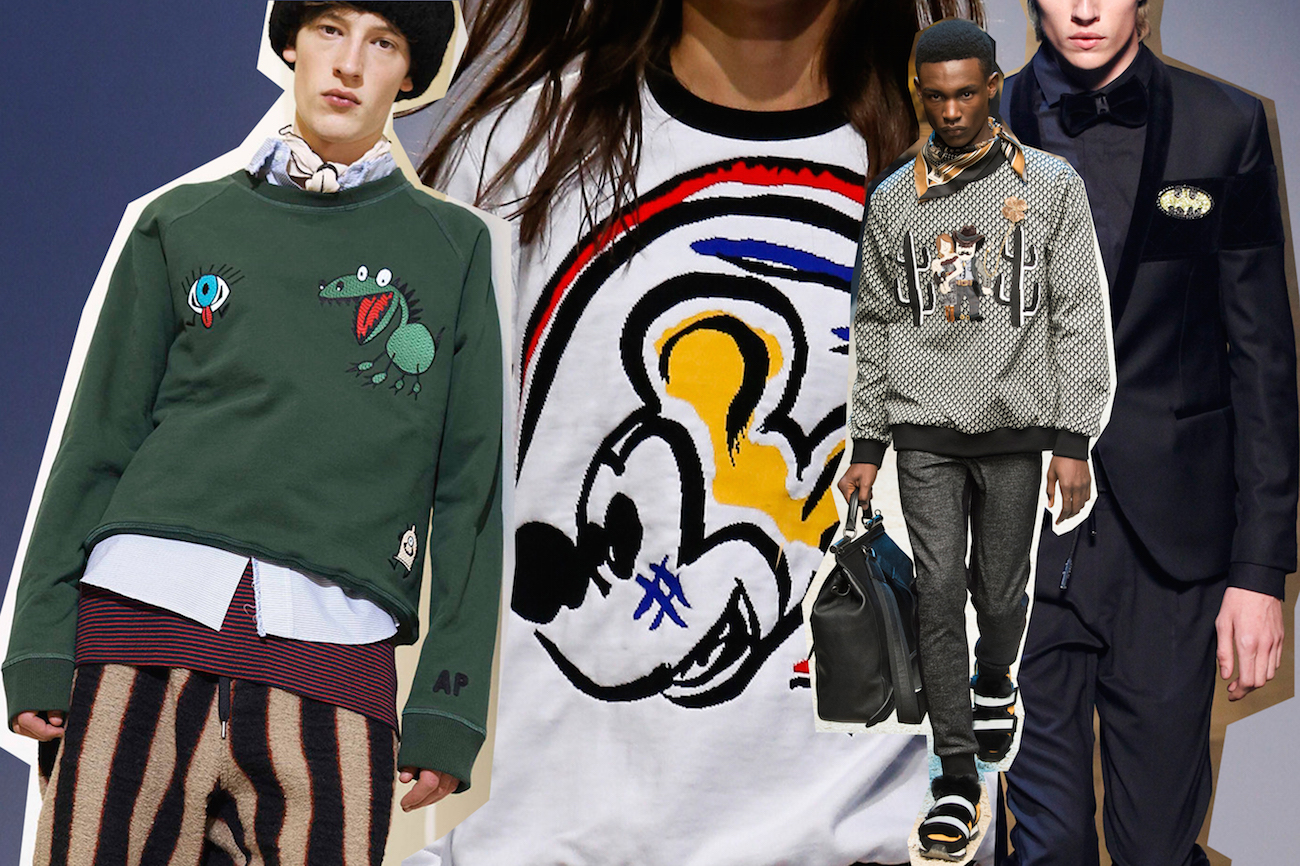 Cartoon Prints
Pops of cartoon prints burst forth like Porky Pig at the end of a Loony Tunes show at Dolce & Gabbana, Iceberg, Andrea Pompilio and Philipp Plein.
So. Th-th-th-tha-tha-tha-that's all, folks!
YOU MAY ALSO LIKE 
THE 15 MENSWEAR TRENDS OF 2015