- style -
Trends on Trends: Milan Men's Fashion Week SS17
All things that ooze summer and Italian spice.
06 . 22 . 16
The thing about Milan Men's Fashion Week is that it ends so quickly and leaves me slightly irritated every time. Don't get me wrong, it is my personal favorite of the fashion weeks. The irritation simply comes from my sheer impatience for trying these new looks. I've always had a problem with waiting. I think it's being a New Yorker. But every year, the same thing happens, the last show walks the runway, the lights fade and there I am, frustrated and extraordinarily inspired. While the looks won't hit stores for quite some time, there's no stopping us from trying the leading trends that emerged at Milan Men's Fashion Week Spring 2017.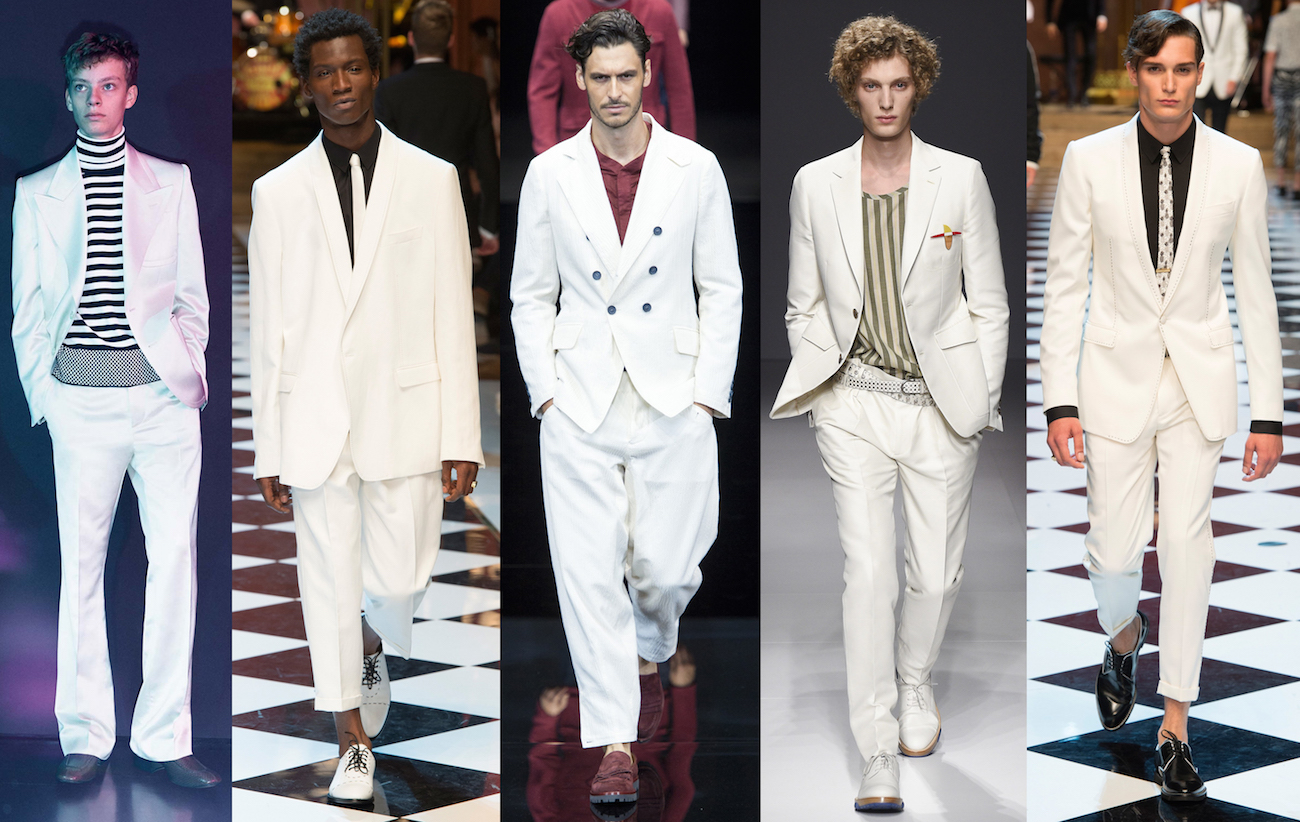 White Out 
I love a good white suit. But you don't have to treat the white suit like some dainty costume. Split it in two, dress it down, get it dirty. Also have fun with your shoe pairing. In model order we have Marc Jacobs, Dolce & Gabbana, Gorgio Armani and Jil Sander.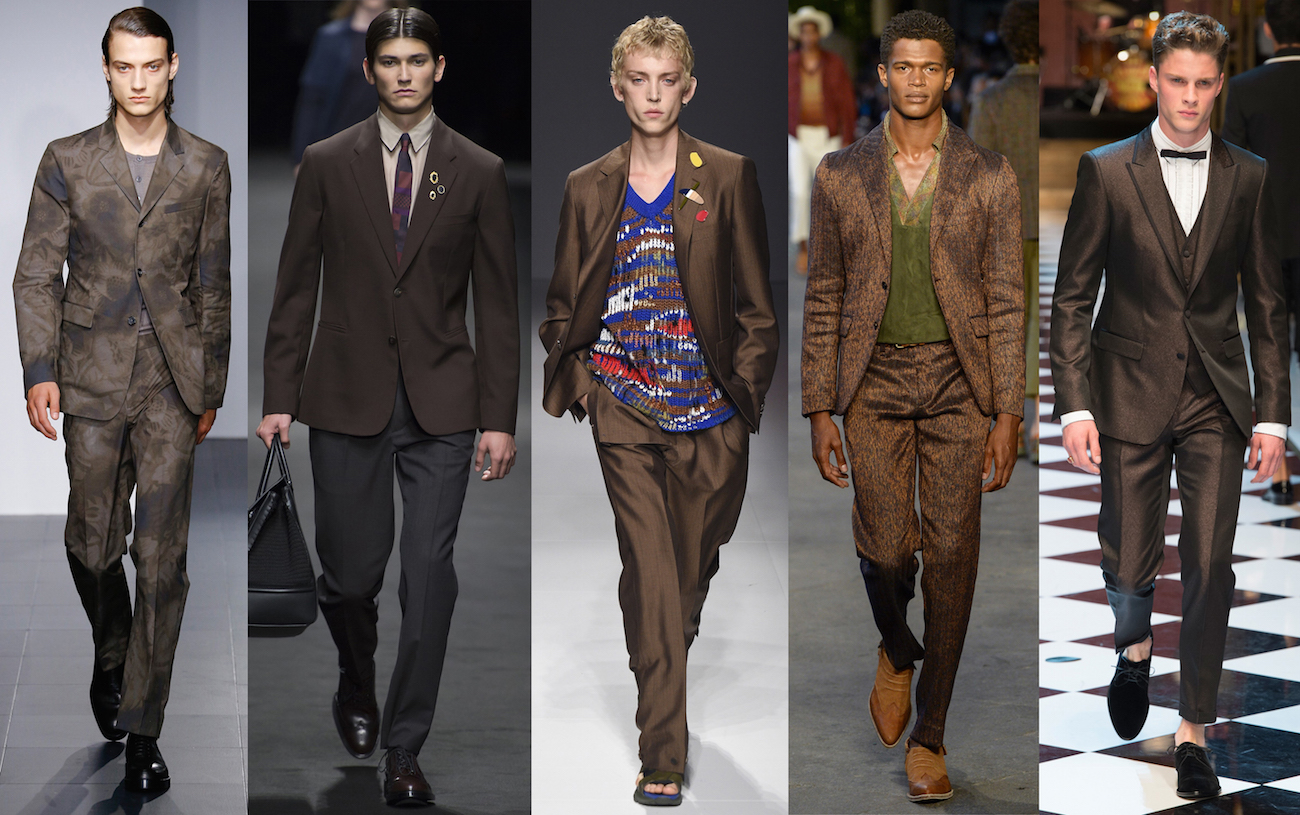 Dudes In Brown Suiting
Whether a burnt umber or deep chocolate hue, this season's collections have dudes thinking brown. The warm hue turned up at Salvatore Ferragamo, Jil Sander, Missoni, and Dolce & Gabbana.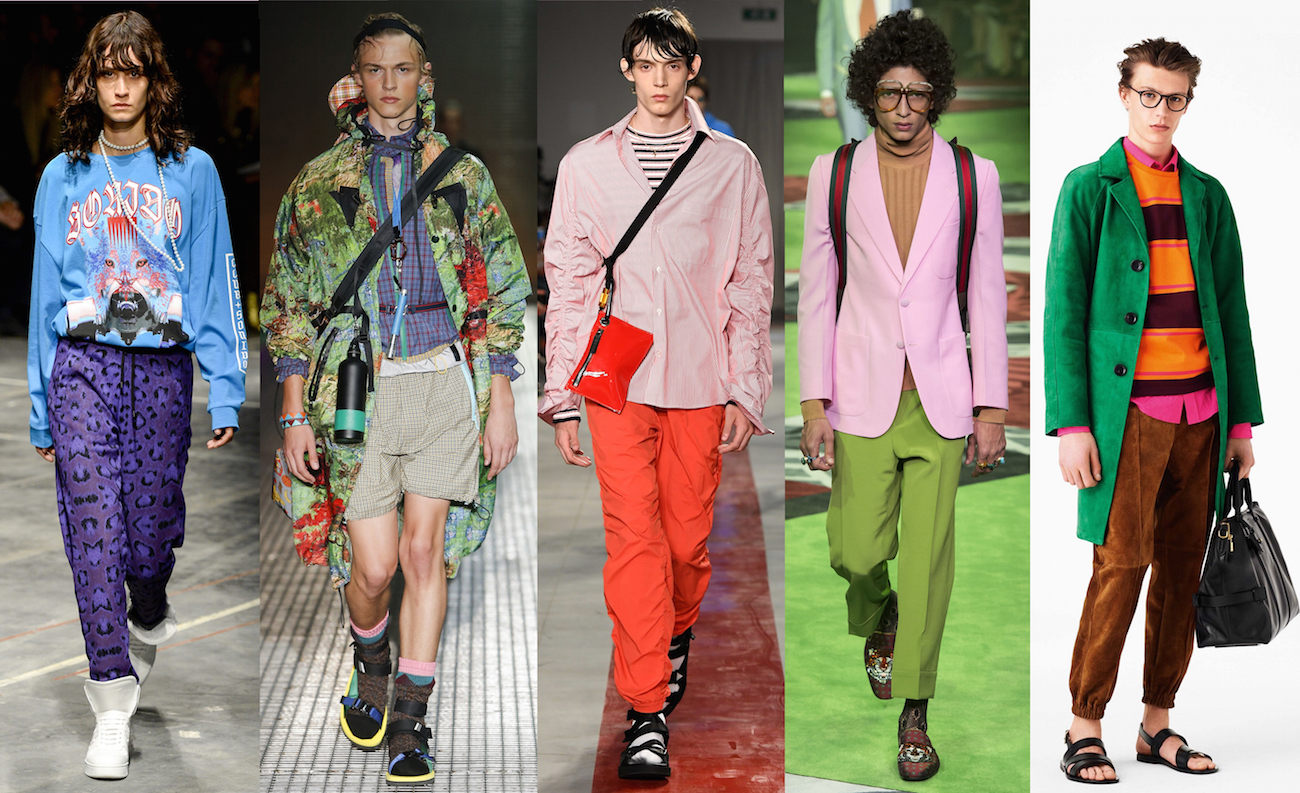 Arts and Crafts
A Crayola crayon box melted all over the Milan runways. The Spring 2017 season brought no shortage of unexpected color combinations and crafty, handmade-looking sweaters. Here we have looks by Bally, Gucci, Marcelo Burlon County of Milan and MSGM.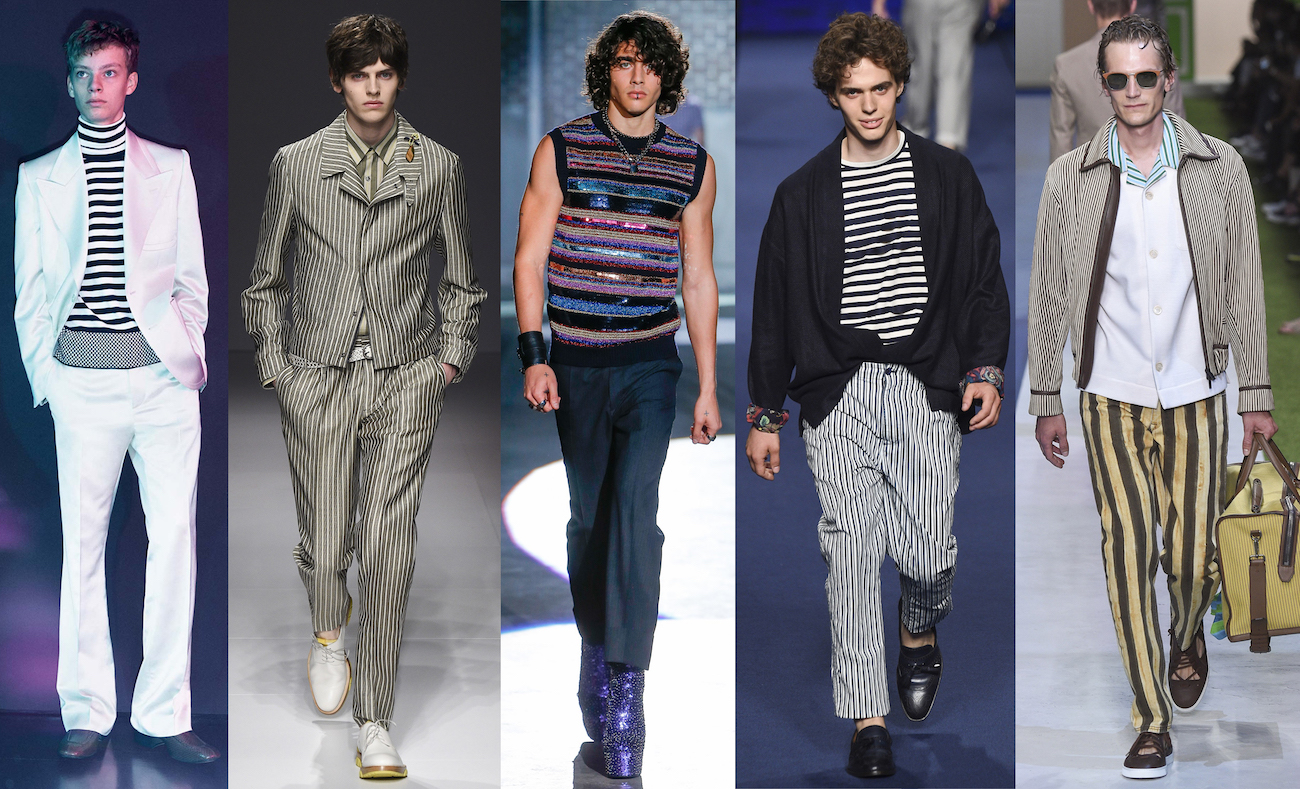 Stripe If You Want To
Stripes for summer, not to revolutionary, except when you consider the frequency with which they appear at shows like Etro, Salvatore Ferragamo, Marc Jacobs and Dsquared2.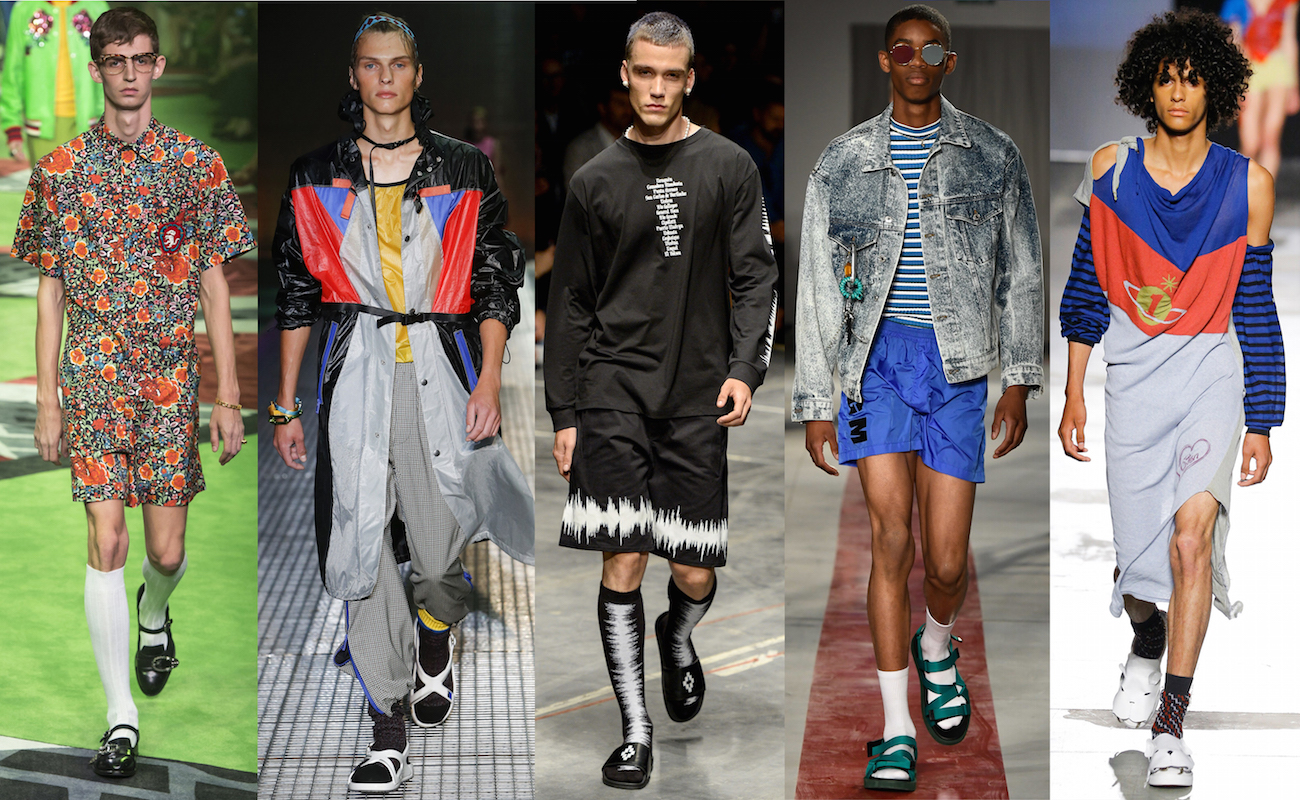 Socks and Sandals
Call it a rebellion against Adidas Stan Smiths, but either way socks and sandals dominated the Italian runways. Reading from left to right, Gucci, Prada, Versace, MSGM and Vivienne Westwood.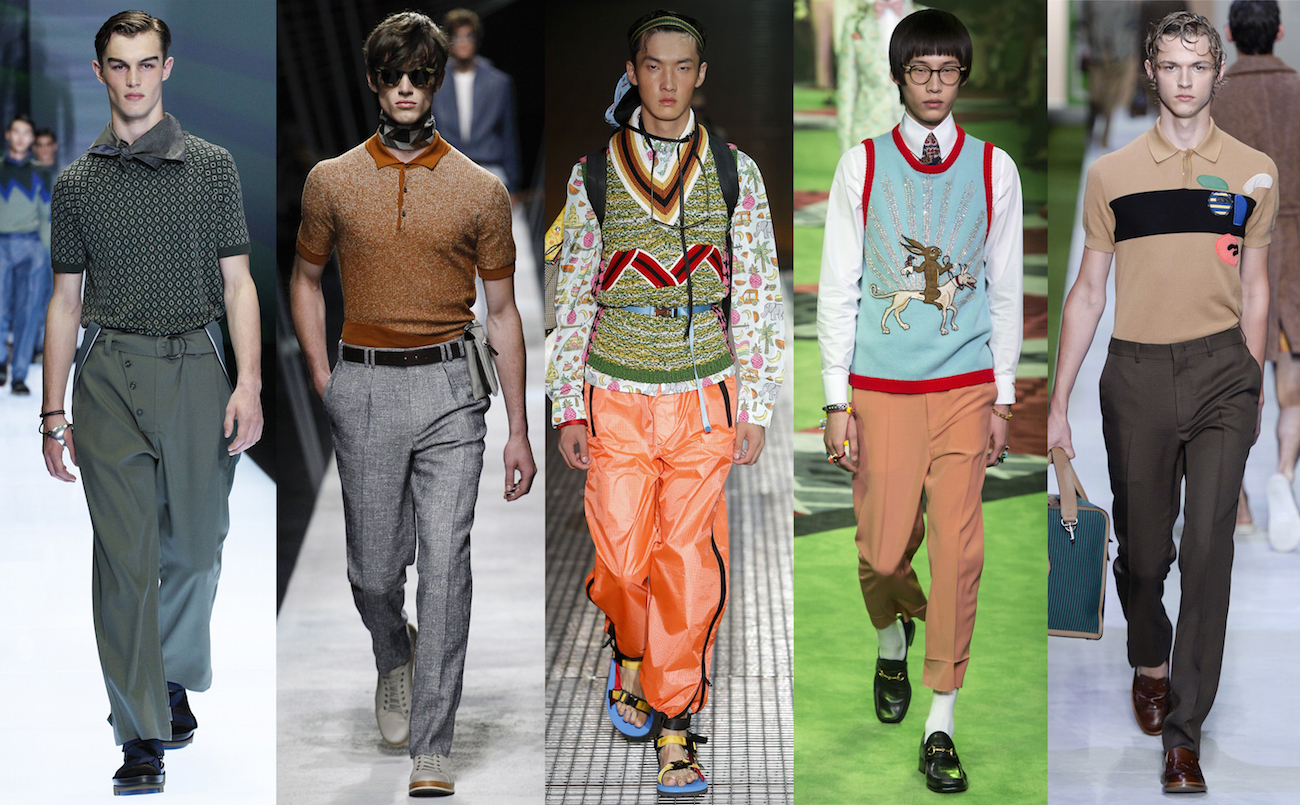 Nerdy Knits 
There's no shame in embracing your inner nerd. This is by far one of my favorite trends that emerged on the Milanese runways. Embrace your inner Urkel and go for a crowned knit and cheeky sweater vest like Prada, Fendi, Gucci and Canali.
Well that's it. That's all I got for now. So, if you're like me, and have trouble waiting to try on the latest pieces from Milan Fashion Week, for now, experiment with these five trends.