- style -
Trying Something New With A Silk Scarf
If you're like me and looking for something new to do with a silk scarf, may I suggest this.
06 . 26 . 14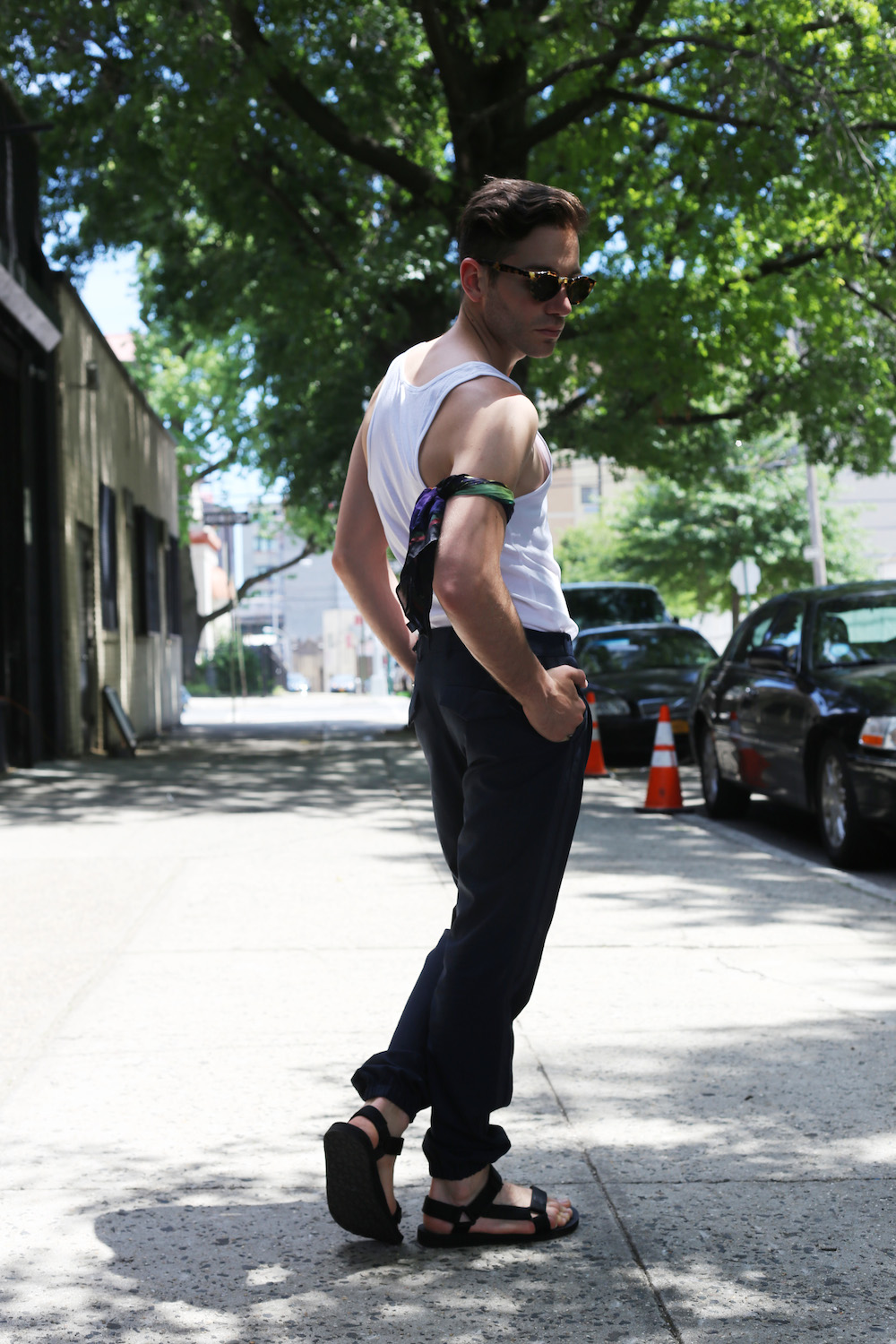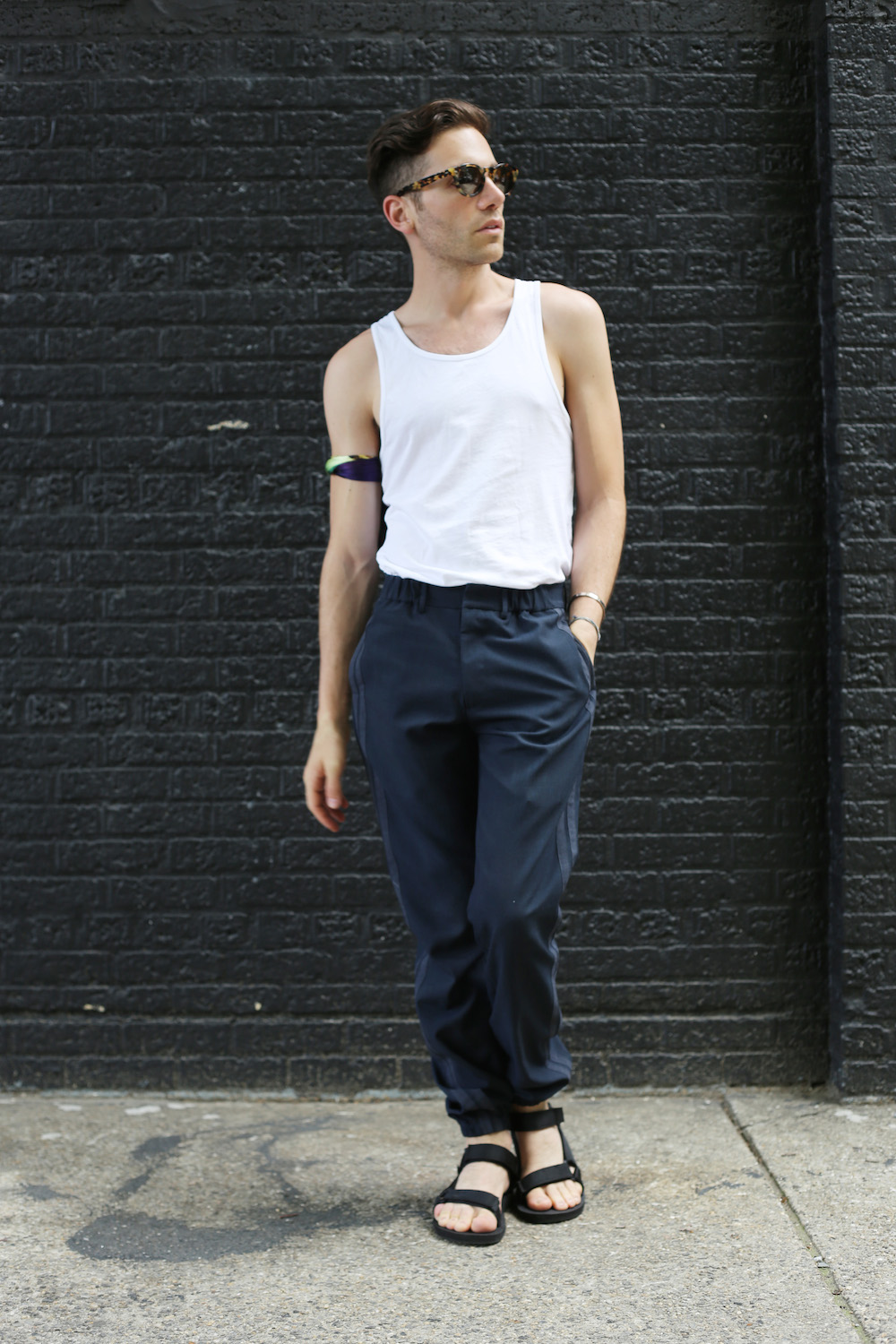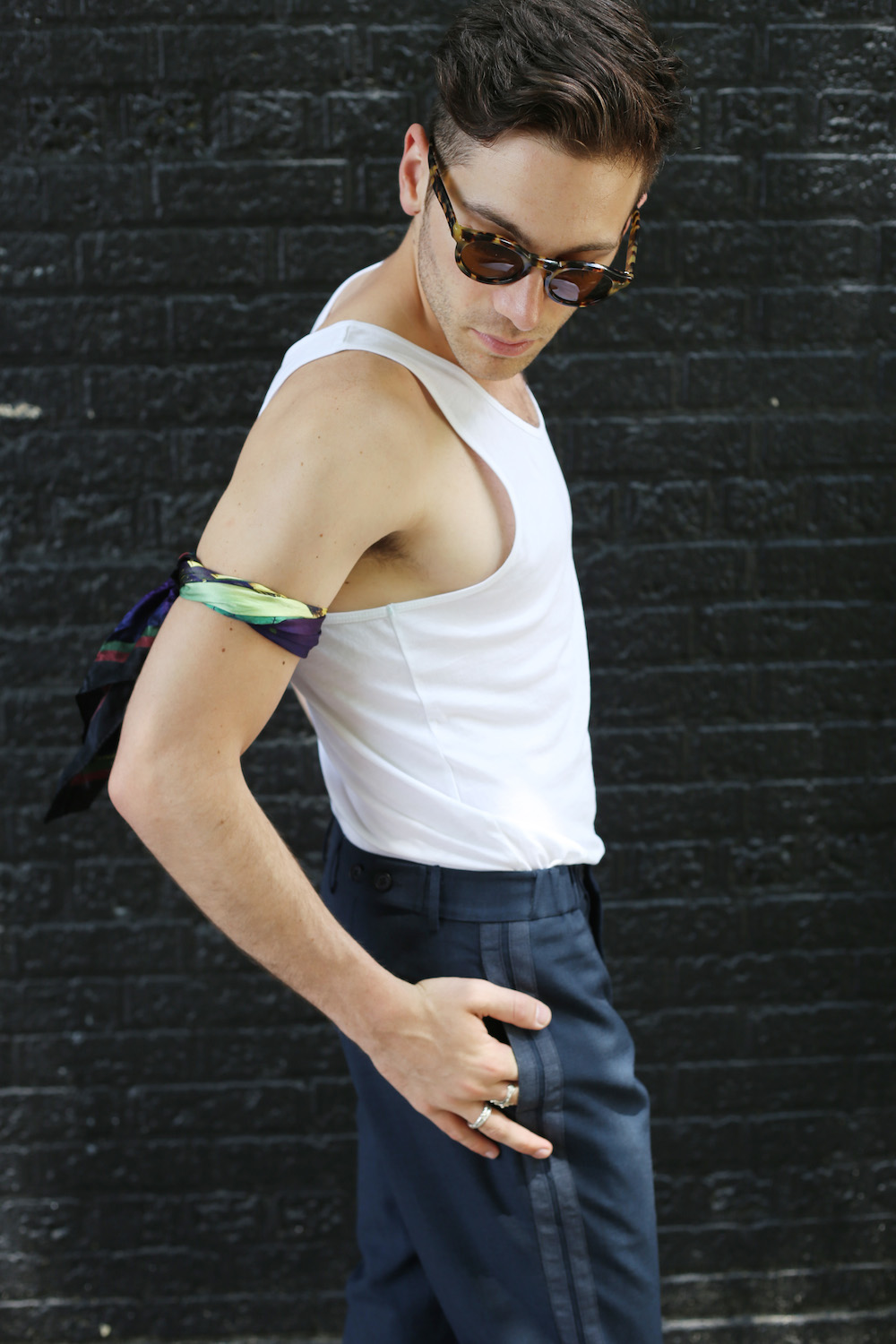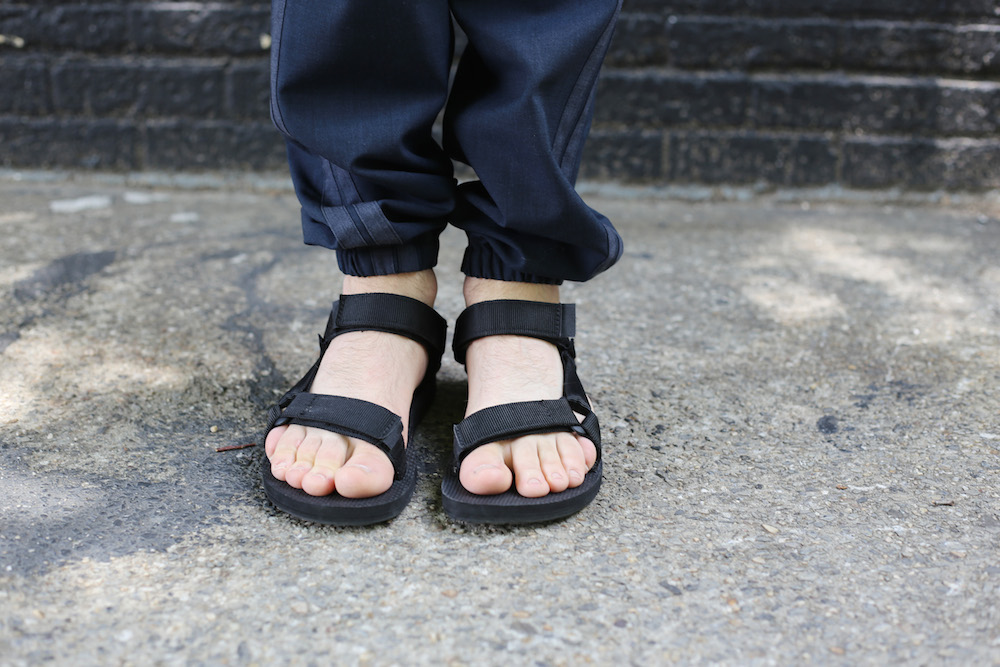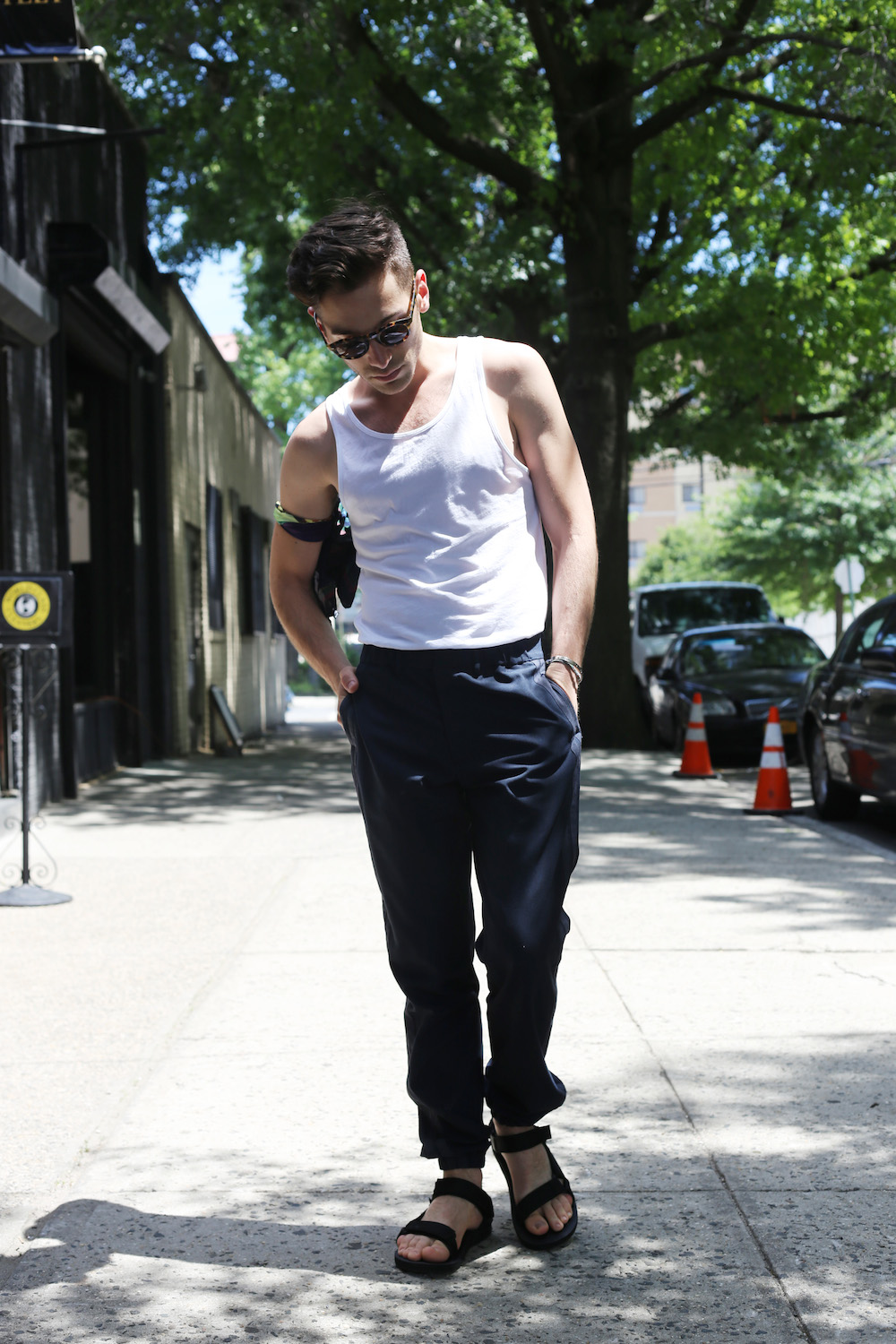 (Tank: Alternative Apparel/ Pants: Yigal Azrouel: Sandals: Teva/ Sunglasses: Ralph Lauren/ Scarf: Manuelle)
Silk scarves are in. In fact it's a great summertime friend to take along with you all day. It doesn't require constant attention and is always happily dancing in the breeze. Who wouldn't want a friend like that?
Adding layers and extra components to your summer look without breaking a sweat is like trying not to make eye contact with someone when eating a banana in public: nearly impossible and oddly constricting. Don't get me wrong I love a layered look, especially the numbers that just walked the runway at the Men's Spring/ Summer 2015 Milan Fashion Week. But if I'm being honest, it's hard to pull off in the intense heat of NYC. So I'm trying something new with a silk scarf today in the attempt to add a little something to this casual and relaxed look. Ok, I know the attempt may be a bit Captain Jack Sparrow for some, but I don't mind the reference.