- style -
How To: Turn Summer Whites To Winter Wearables
One word, one sentiment: Layering.
02 . 02 . 15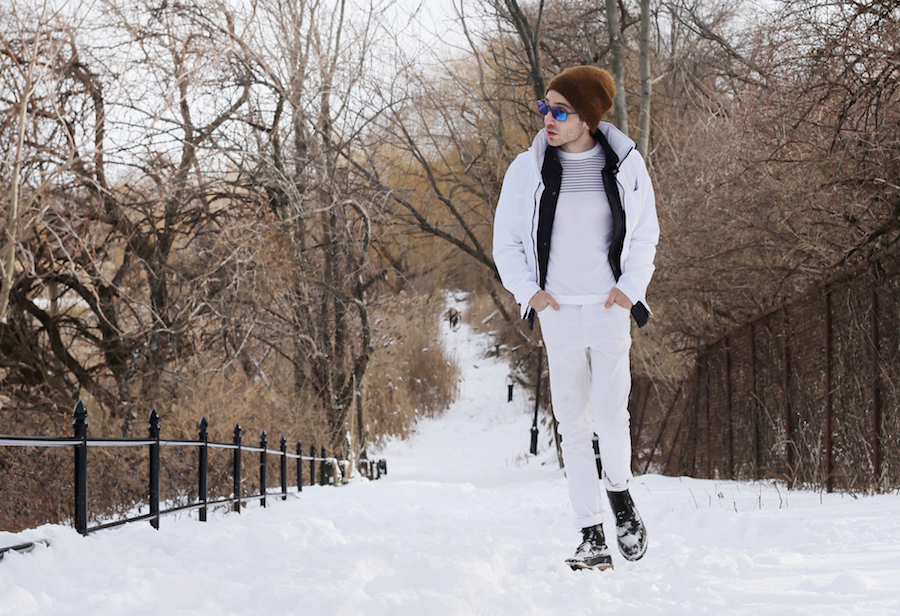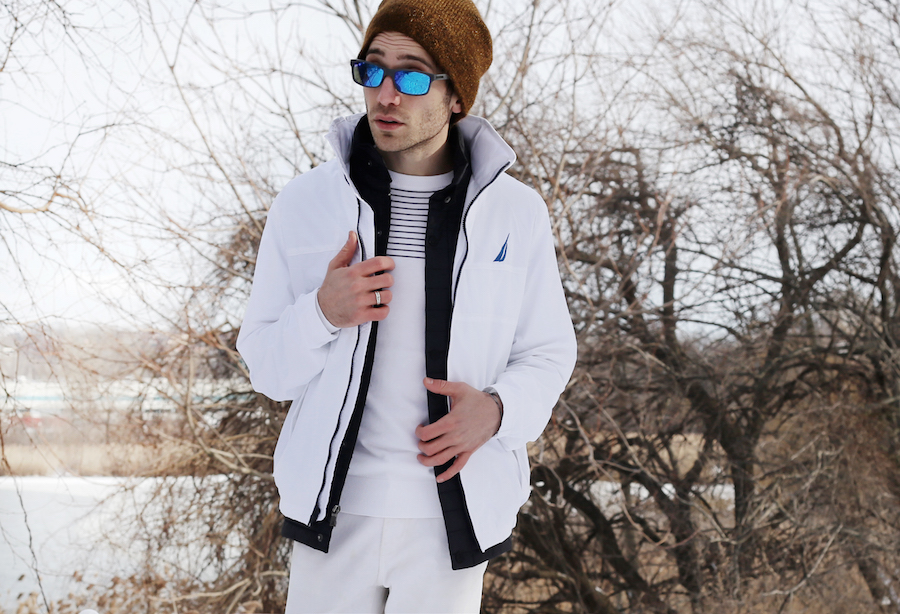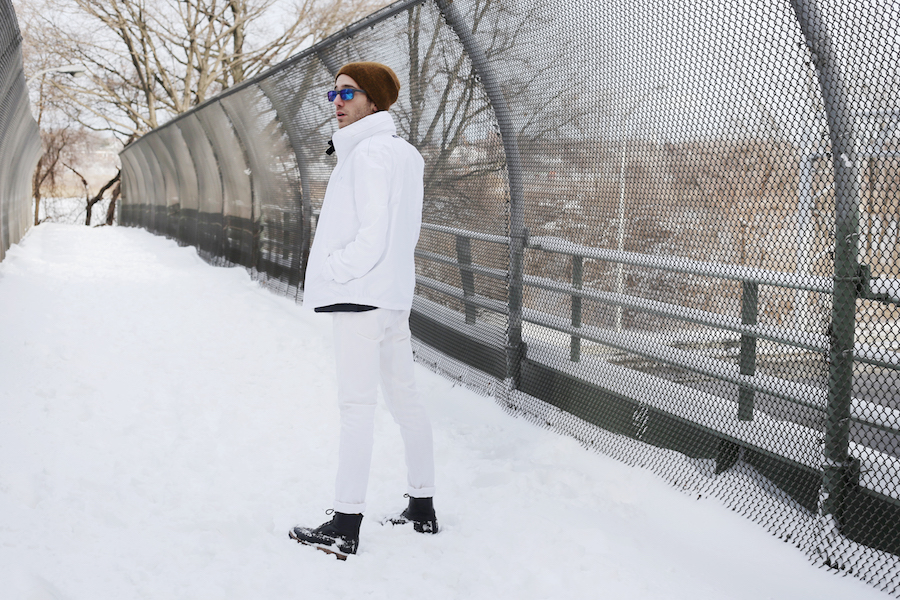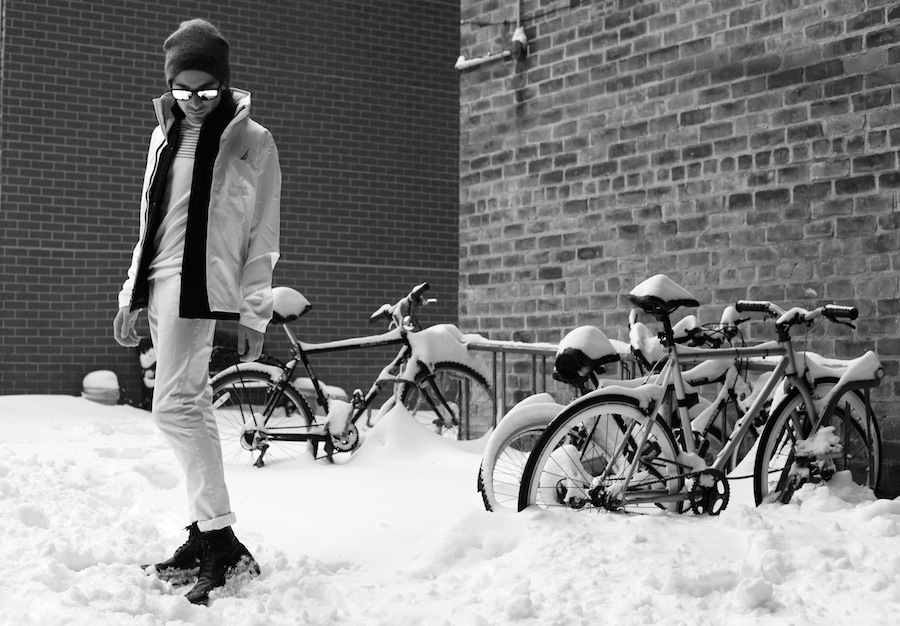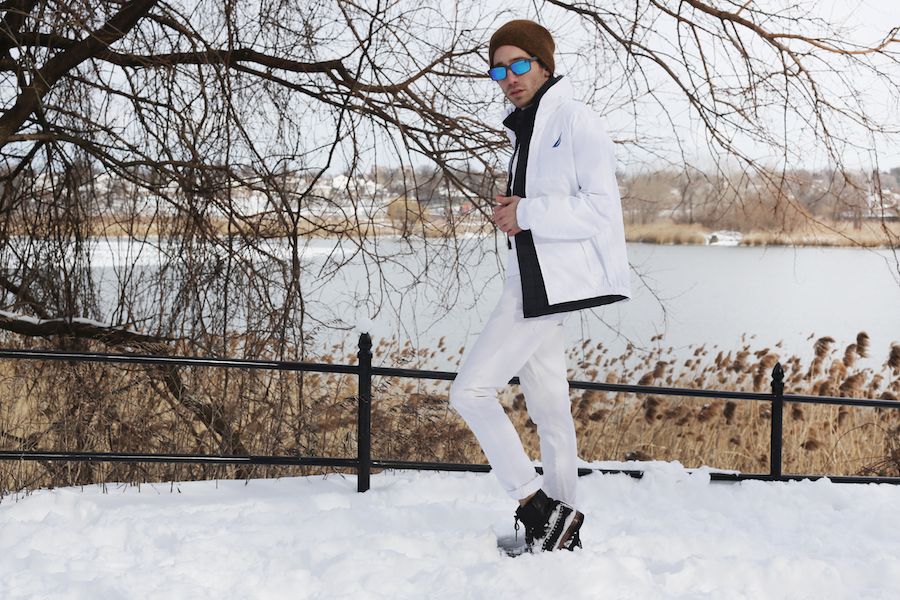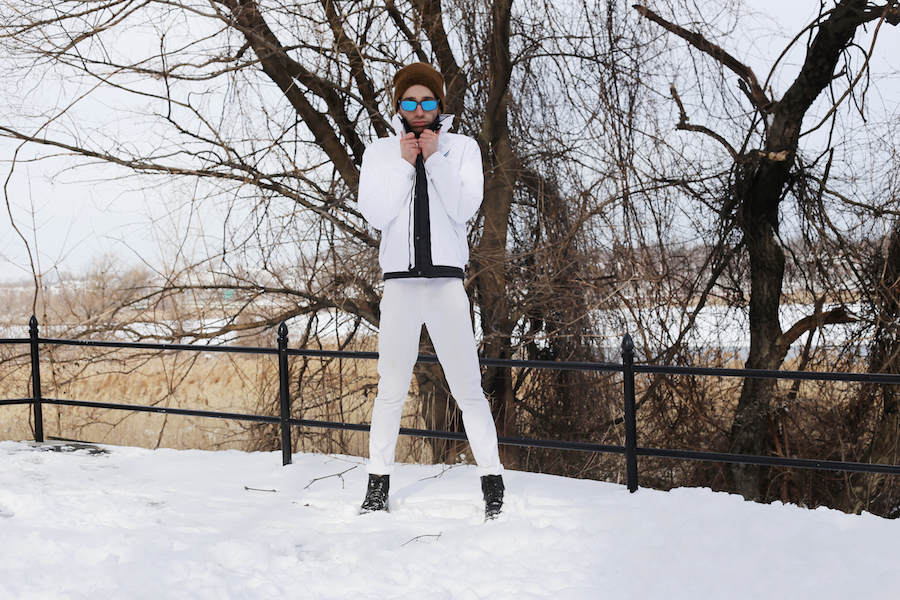 (Jacket, Vest, Knit & Sunglasses: Nautica/ Jeans: Versace/ Hat: Acne Studios/ Boots: Sutro)
Today is Groundhog's Day and the famed Punxsutawney Phil has seen his shadow on this Monday morning (despite overcast skies), portending six more weeks of winter. So why wait to start wearing your favorite summer looks? You know, other then sandals.
I came to a disturbing realization yesterday when, through the kind of snowy haze and icy wind jolt that spring is still a ways away, and I am no prohibited to be wearing certain garments I love. I feel like a prisoner of the current climate.
This has been driven by an inability to wear what I really want. Suede for example will have to continue to hibernate in my closet until any reminisce of salt has been washed away.
After this realization I could barely not just get out of bed, but subsequently get myself dressed. I started resenting most of my winter garb. Chunky knits and turtlenecks started saliently mocking me from my dresser drawers.
Then it occurred to me. While looking through trends from the Milan spring 2015 shows and texting my lament to anyone who would listen, it occurred to me – why wait to wear certain items until spring?
So I turned to a soft white knit and lightweight jacket (perfect for those chilly nights on the beach. Remember those?) by Nautica and since it is quite cold, (there's no denying frost bite) I layered the look with a warm vest by the Nautical brand.
Take that Phil.