- style -
Unexpected Ways to Wear Denim
In a Denim Rut?
04 . 13 . 16
It doesn't matter if you considered yourself Aberpreppy or Emo. There's a new denim look out there for all of us.
Many bloggers and editors have declared that denim is dead. It's over. Finished. Kaput. Done in the same way out expectations were for Fuller House. Now while we respect the thoughts of our peers, we strongly disagree. Denim has been reimaged this spring and summer yet again refreshing this iconic American look.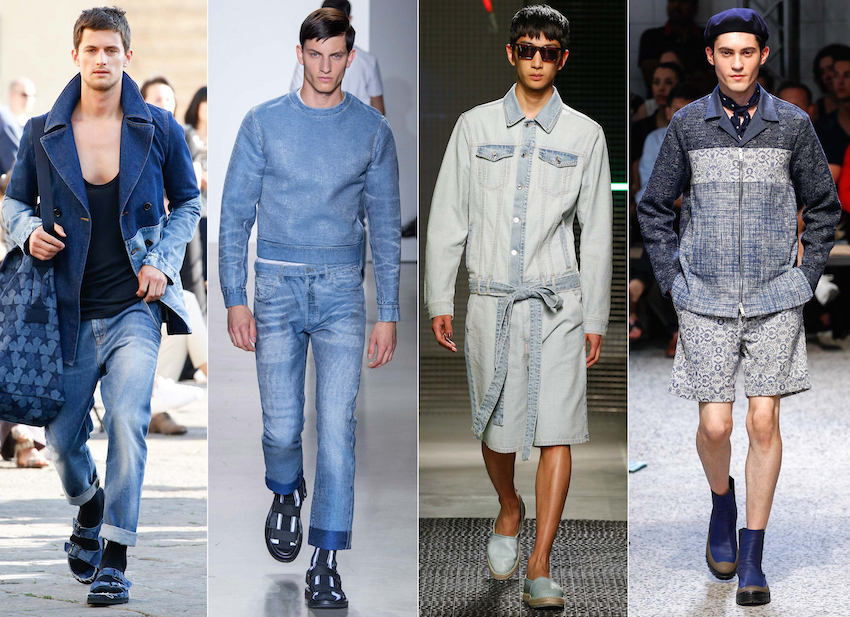 As the Spring shows rolled out, something became very clear when it came to the denim we were seeing, denim can avoid the '90s zone in a really good way.
Ports 1961, Calvin Klein Collection, MSGM and Antoinio Marras lead the charge for the Spring/ Summer 2016 season showing new and modern ways to wear the fabric. From updated patchwork and printed denim to denim skirts and Birkinstocks, there is something for everyone.
Hit up the slideshow above for some inspiration.