- style -
The Value of Investing in The Right Parka
Is chiefly about how well it can keep us warm while looking slim.
01 . 06 . 15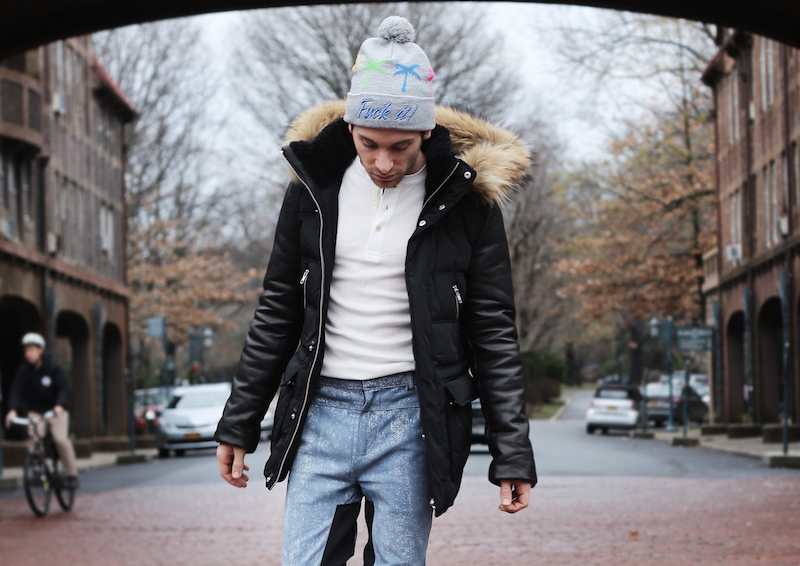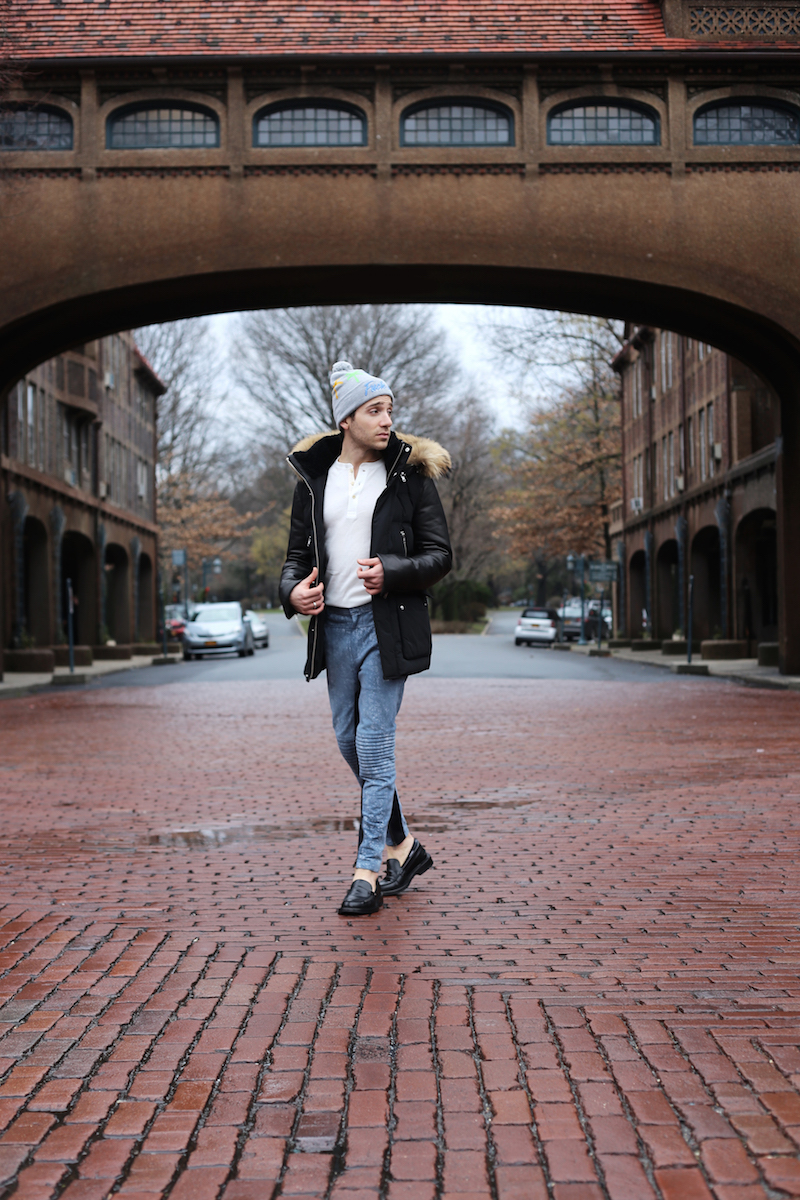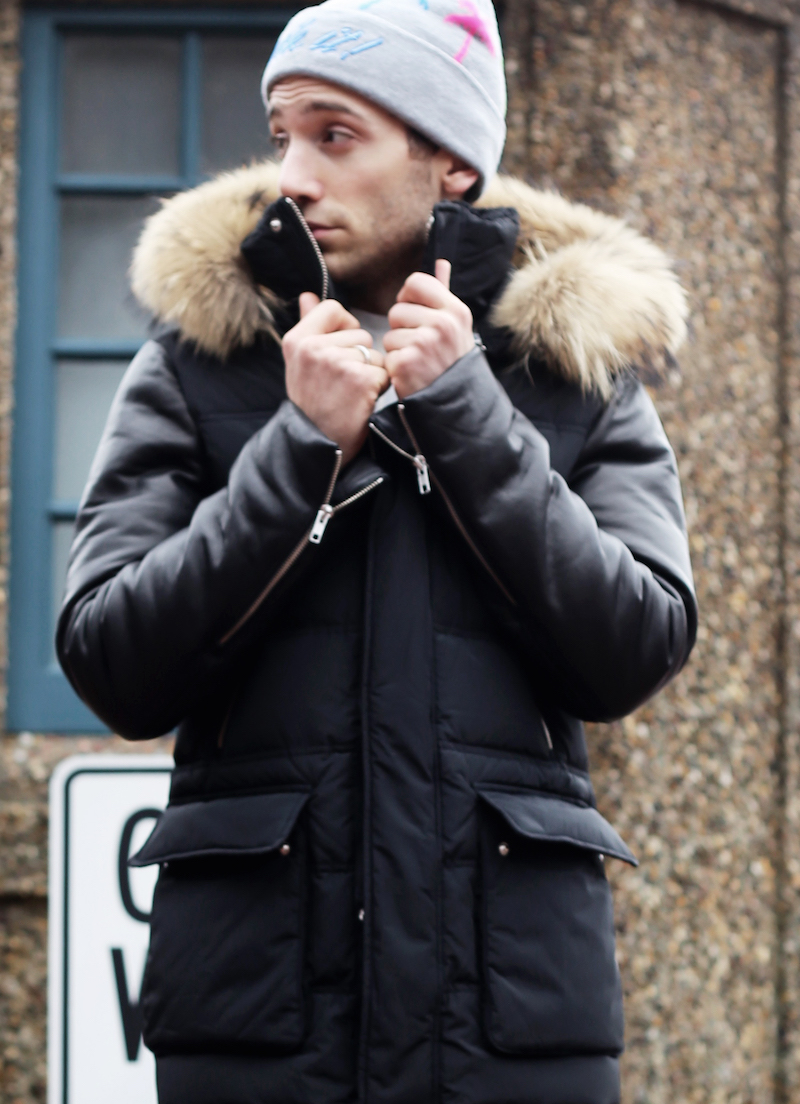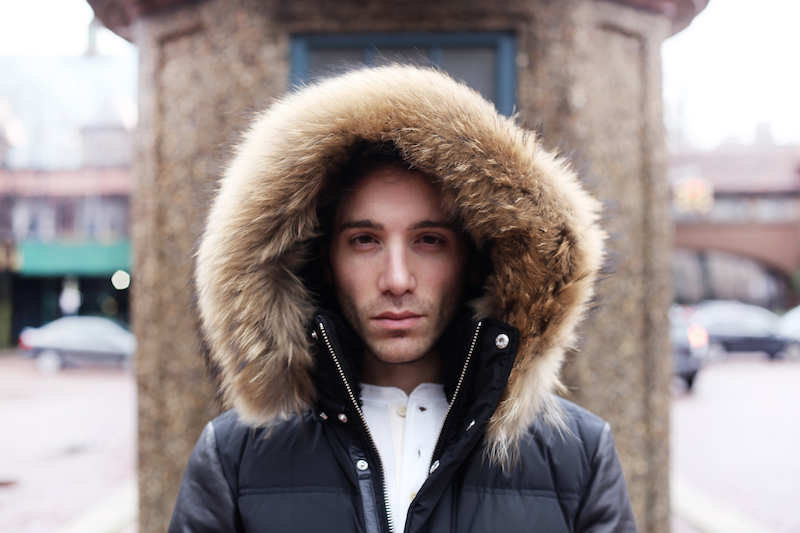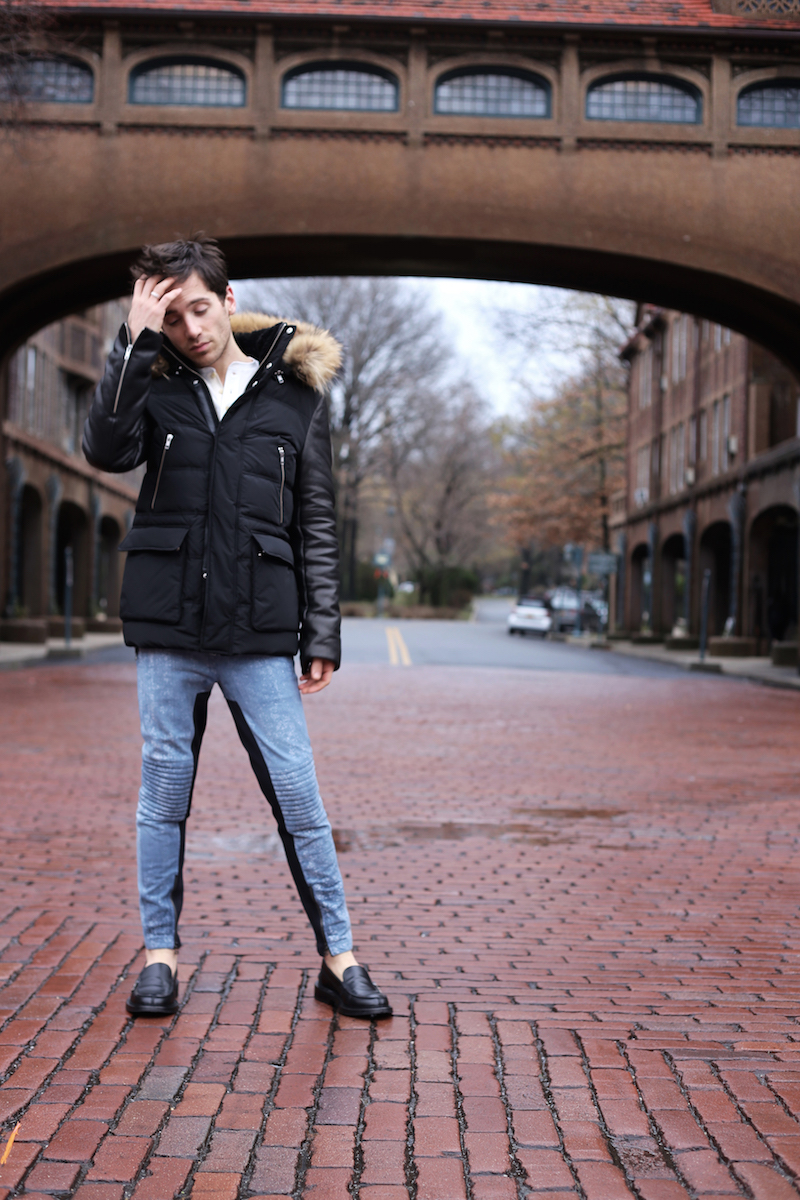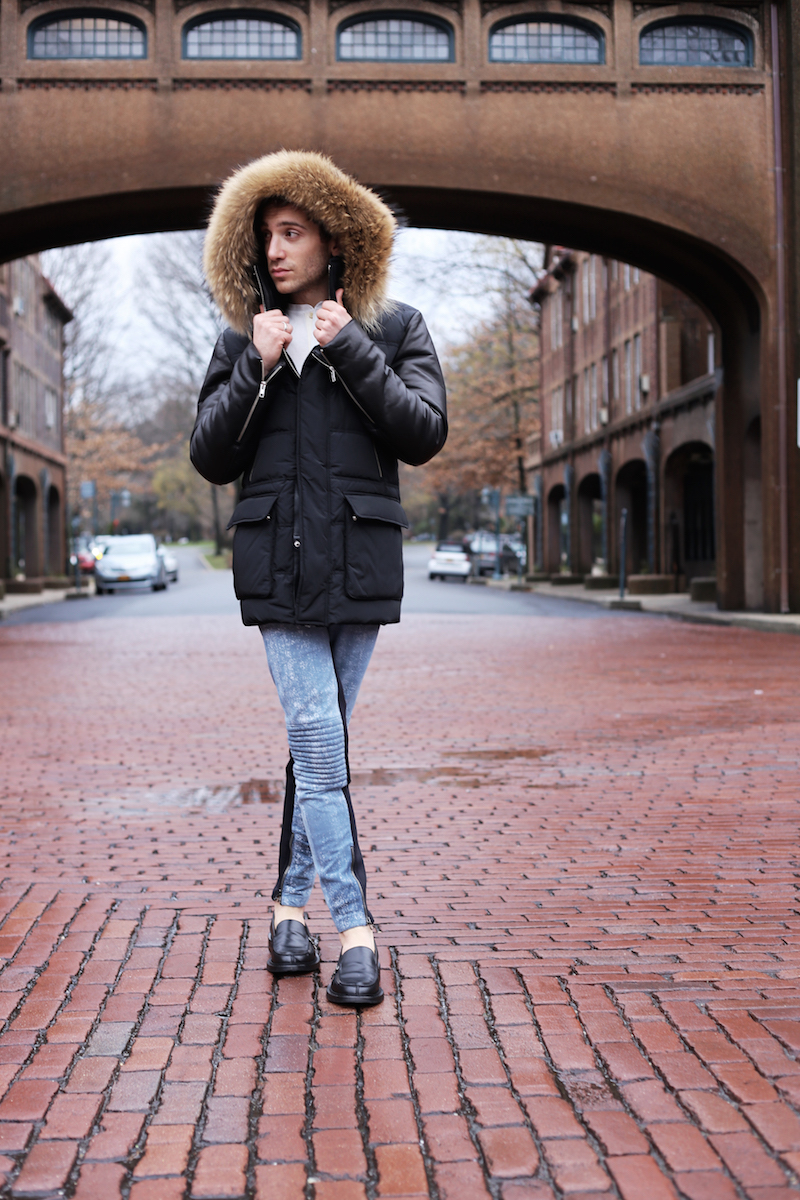 (Coat: Mackage/ Shirt: Club Monaco/  Pants: 3.1 Phillip Lim/ Loafer: Acne Studios/ Hat: From Milk in Liege, Belgium)  
The climatic circumstance of Christmas day was not so much White Christmas material and more of a Mele Kalikimaka jam with temperatures well into the 50s. But come Wednesday, we are due for a cold front that will, and this is just an educated estimate, continue to make surprise visits for the next four months. Remember our unwelcomed friend Mr. Polar Vortex?
We are in a place where we can hibernate as much a possible until spring, (Luckily Girls is about to start for those of you selecting this option, although I am currently into everything Bette Davis.  And Amazon's Original series Mozart In The City is available for binge watching.)
OR we can face the cold weather wearing your favorite sweater multiple days in a row topped off with a parka. I touched on the importance of this outerwear piece back in October when I wrote about Parka's being your winter coat's new competition.
Now let's dive deeper and take a look at a jacket that allows us to become a wild cartoon like character while in a commitment to staying warm.
This Mackage leather sleeved parka is a smart option to battle the cold. Your bundled and warm without looking like you just gained 20 pounds during the Holidays. Selecting a jacket with a textured sleeve is a great way to go. It gives the jacket dimension while adding to the sliming effect. The cartoon look comes into play when you put on the fur trimmed hood and you become part eskimo, part lion.
Even when channeling my spirit eskimo, sometimes it just helps to retreat into ones mind and go to a place where margaritas are being served on the beach by a shirtless Ryan Gosling. The palm trees and words printed on my hat helps this fantasy blossom.