- style -
Versace Fall 2014 Menswear Campaign: Caught Between A Stud & A Hard Place
Versace's fall/winter 2014 campaign got me excited for a number of reasons.
05 . 20 . 14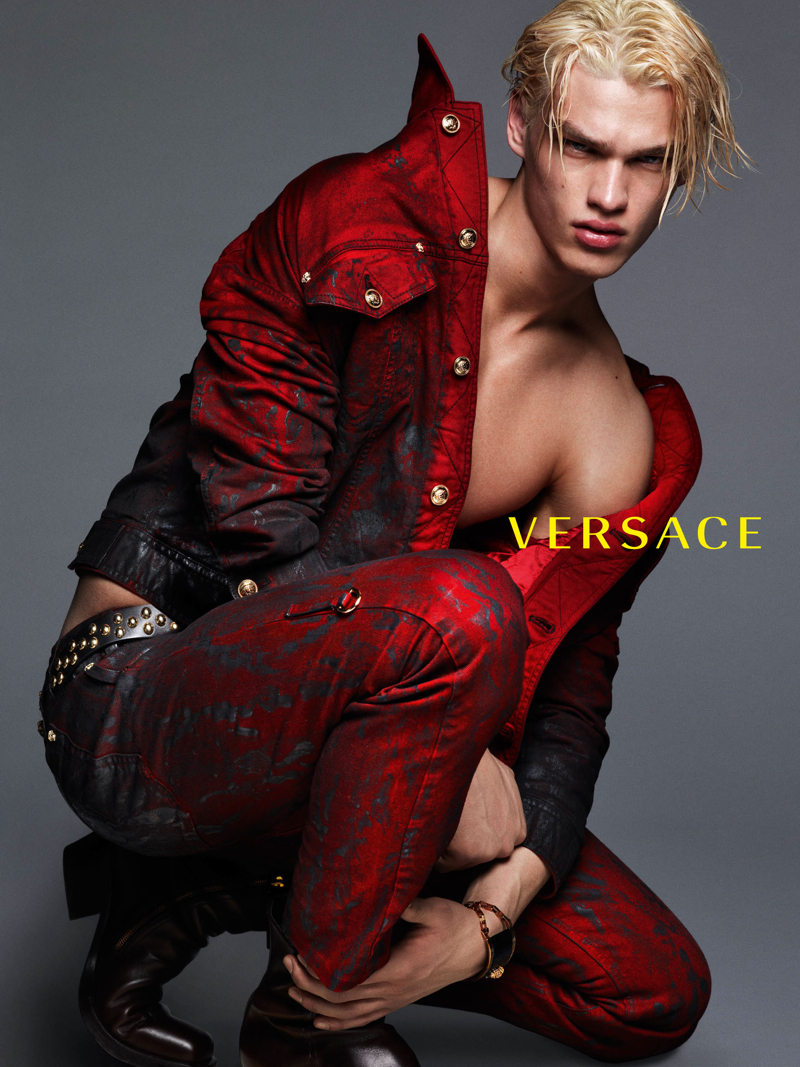 Versace's fall/winter 2014 campaign got me excited for a number of reasons. Aside from it including leather, studs, Daan van der Deen and amazing boots, it  broadcasts an amazing message.
"The men's campaign stands for a man's right to be whoever he wants to be," iconic blonde designer, Donatella Versace explained. Stud, Daan van der Deen models the fall collection wearing Versace's delicious treated red denim and a killer pair of boots along with leather chaps and a stunned biker jacket. The ad reminded me of modern concepts of masculinity, an idea that continues to trap men when dressing.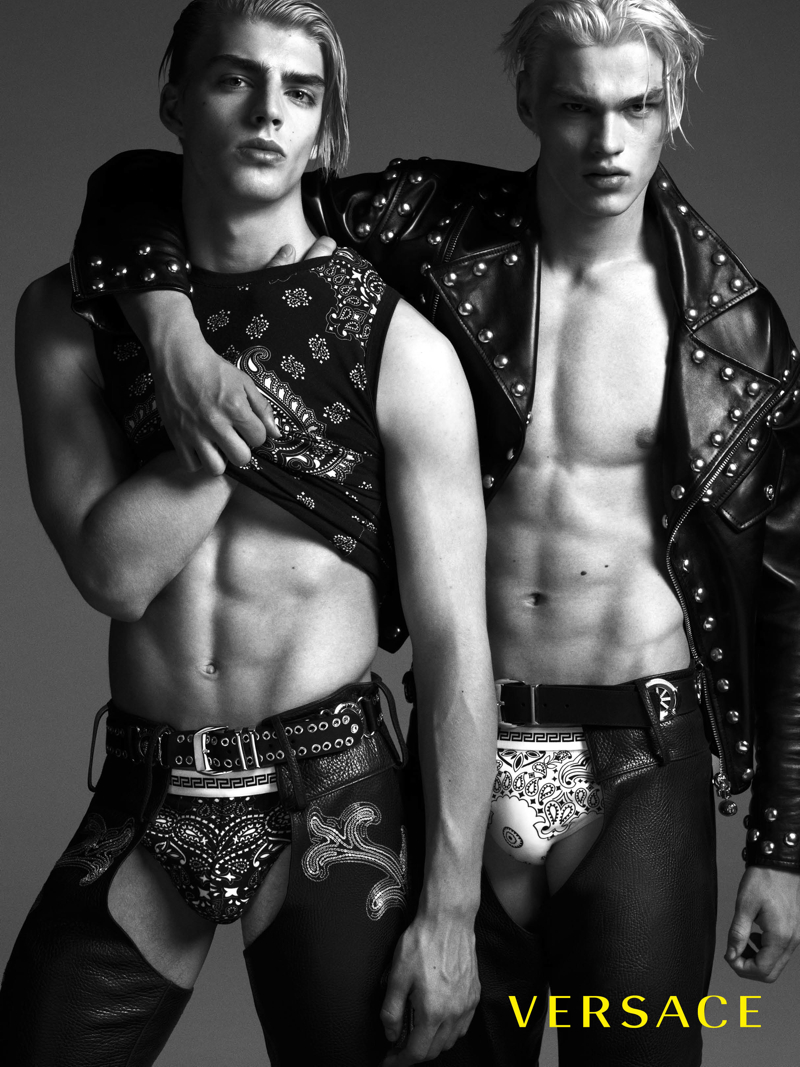 I was reminded of this recently when I went to assist my father in buying my younger brother a suit. That day I learned a jacket must fit comfortably enough for you to hit the gym and trousers should be baggy and have a sufficient bunch at the bottom. You may end up growing another 5 inched over night. You never know. Of course none of this is true. But for my father, who is still living with a'60s ideal of musicality, it is very much reality.
I must admit, I am guilty of these thoughts influencing my style on occasion. It's difficult to completely diminish this stigma. I was even a bit skeptical when I first saw Donatella's sexed up cowboys hit the runway in Milan. But being a bit more open-minded then my farther, at second glance, I began to admire the modern take on this rugged men's look and the way it seemed to challenge preconceived ideas of contemporary masculinity. So, will I be investing in Versace's leather chaps? Not any time soon, but I am eyeing the white bandana briefs and studded leather jacket.