- style -
Versace's Cuban-Inspired Toga Party For Spring/ Summer 2015
Donatella took the familiar and put it in unfamiliar contexts for Spring/ Summer 2015.
06 . 23 . 14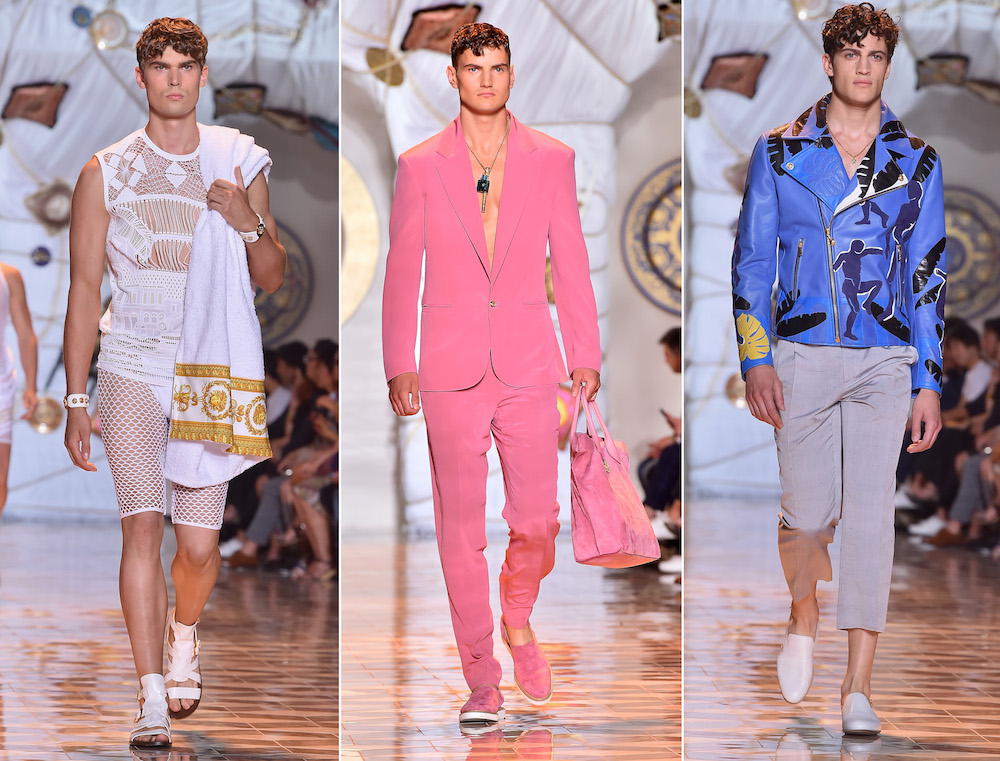 What do you get when you blend minimally clad men, Ancient Greece and a modern Cuban vibe? Donatella Versace's latest men's collection. The Italian designer continued to stitch together a lust-inducing lineup of fashion that recalled the past but looked toward the future. In this case the past coming from sexualized Ancient Greek sculptures, and the future looking to the streets of Havana. The funny thing was that it actually didn't seem like that much of a stretch. The girl understands that men want to look sexy and maybe, just maybe, they want to do it in a net top.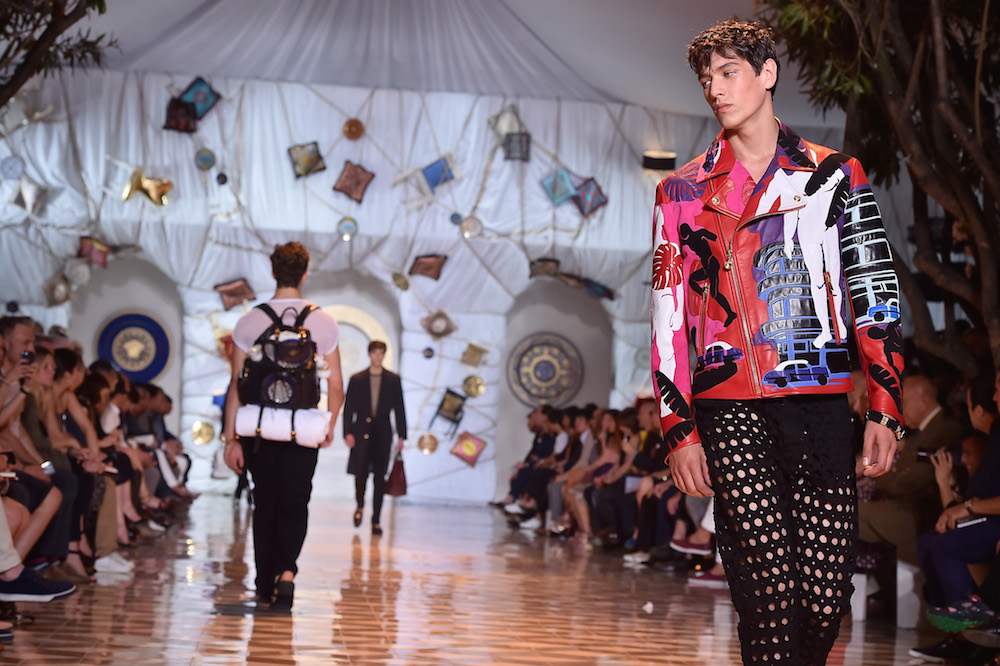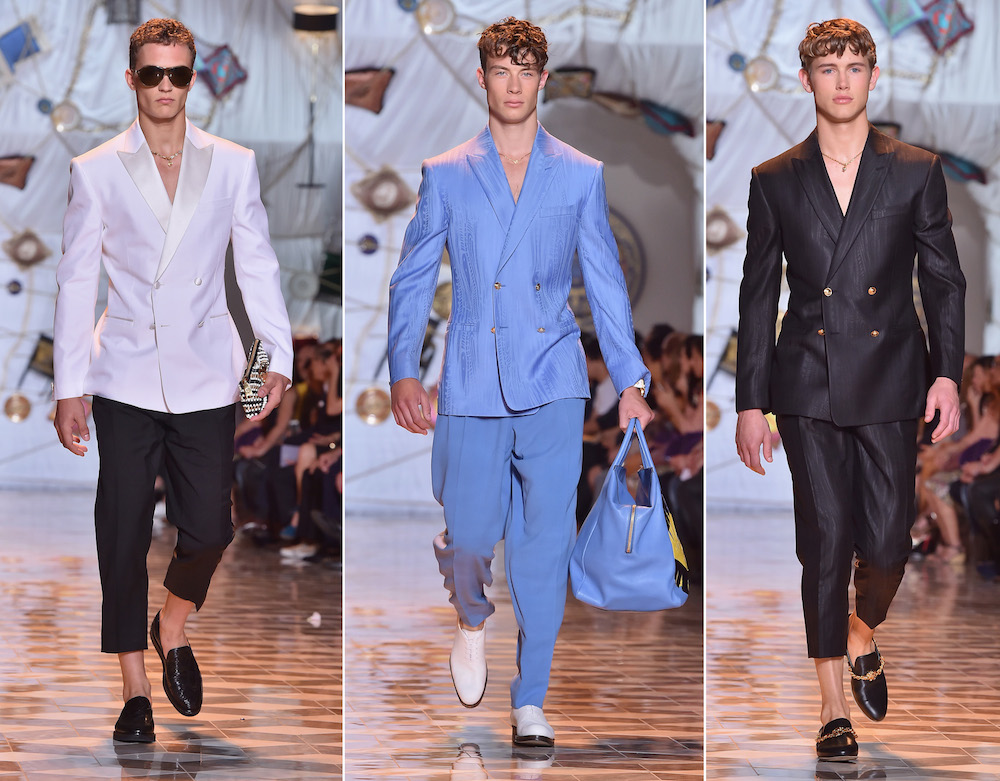 A light palette of pastel colors including laid-back suits in camel and rosy hues gave way to punchy white '80s inspired swimwear styled with netted tops and shorts. Highlights? A pair of crisp white trousers decorated with simmering gold floral embroidery and shirts depicting Havana streetscapes. Aside from the items that challenged the familiar landscape of menswear, there was a strong range of classic Versace suiting in black, blue and white that deserves a place in any man's closet.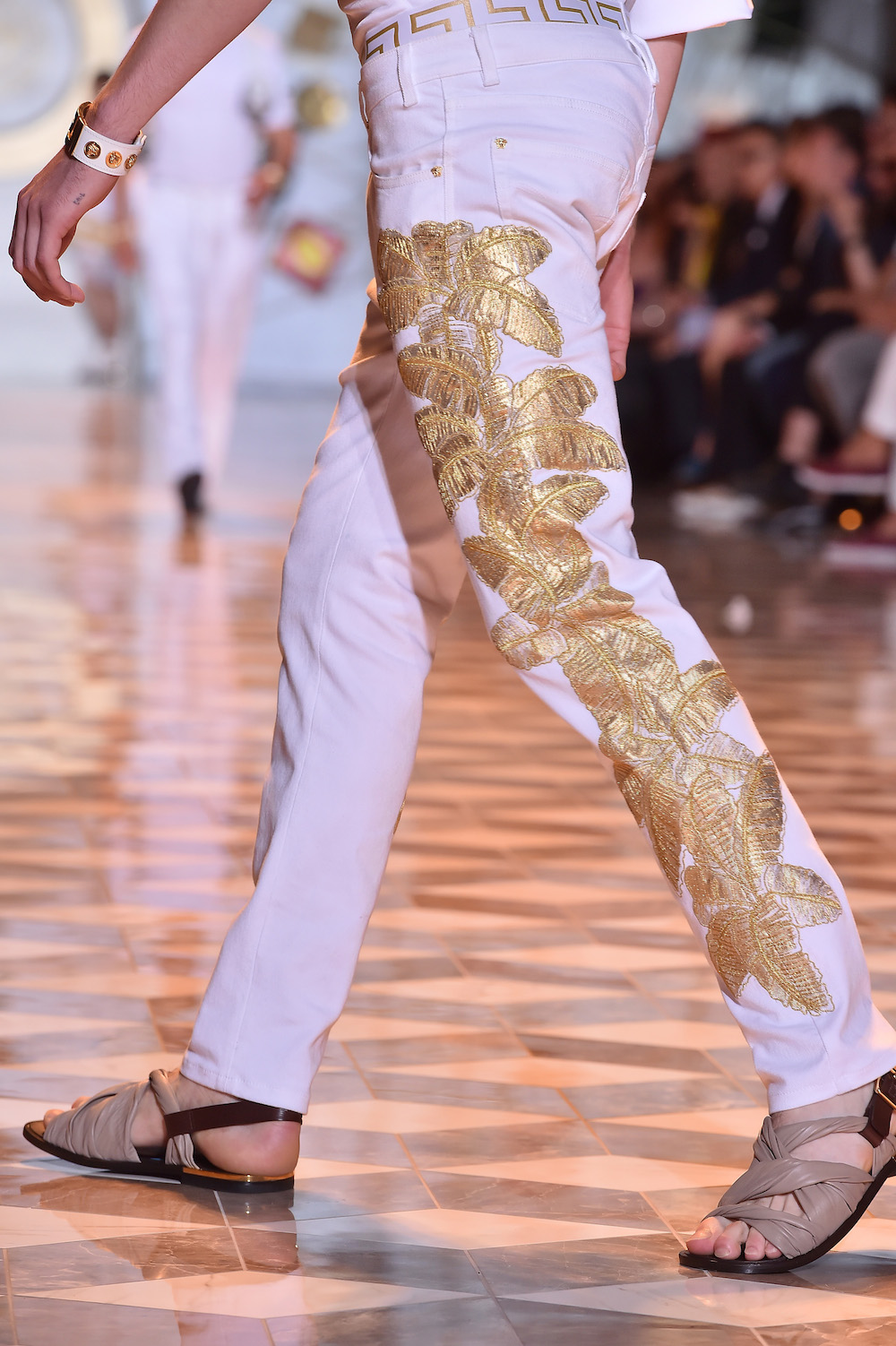 Senor Coconut's "Showroom Dummies" sweetly textured beats served as the soundtrack highlighting the feathery masculinity, sex and splendor of the collection. Overall it wasn't one of the most immediately accessible Spring/ Summer 2015 collections, but Donatella's latest line up may just be one of the coolest yet.