- style -
Versus Versace Spreads Black Magic At NYFW
And It has me in its leather spell.
09 . 09 . 14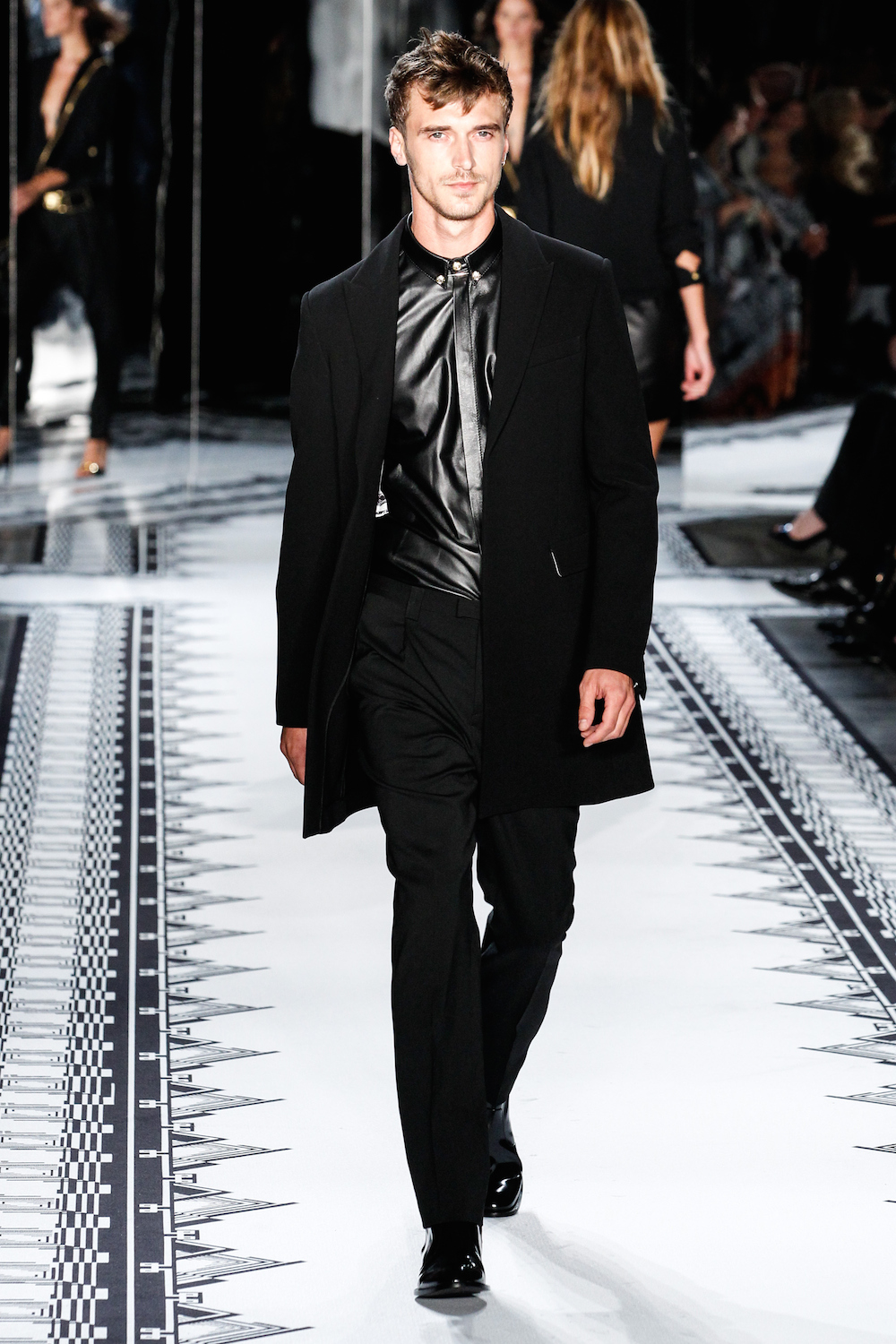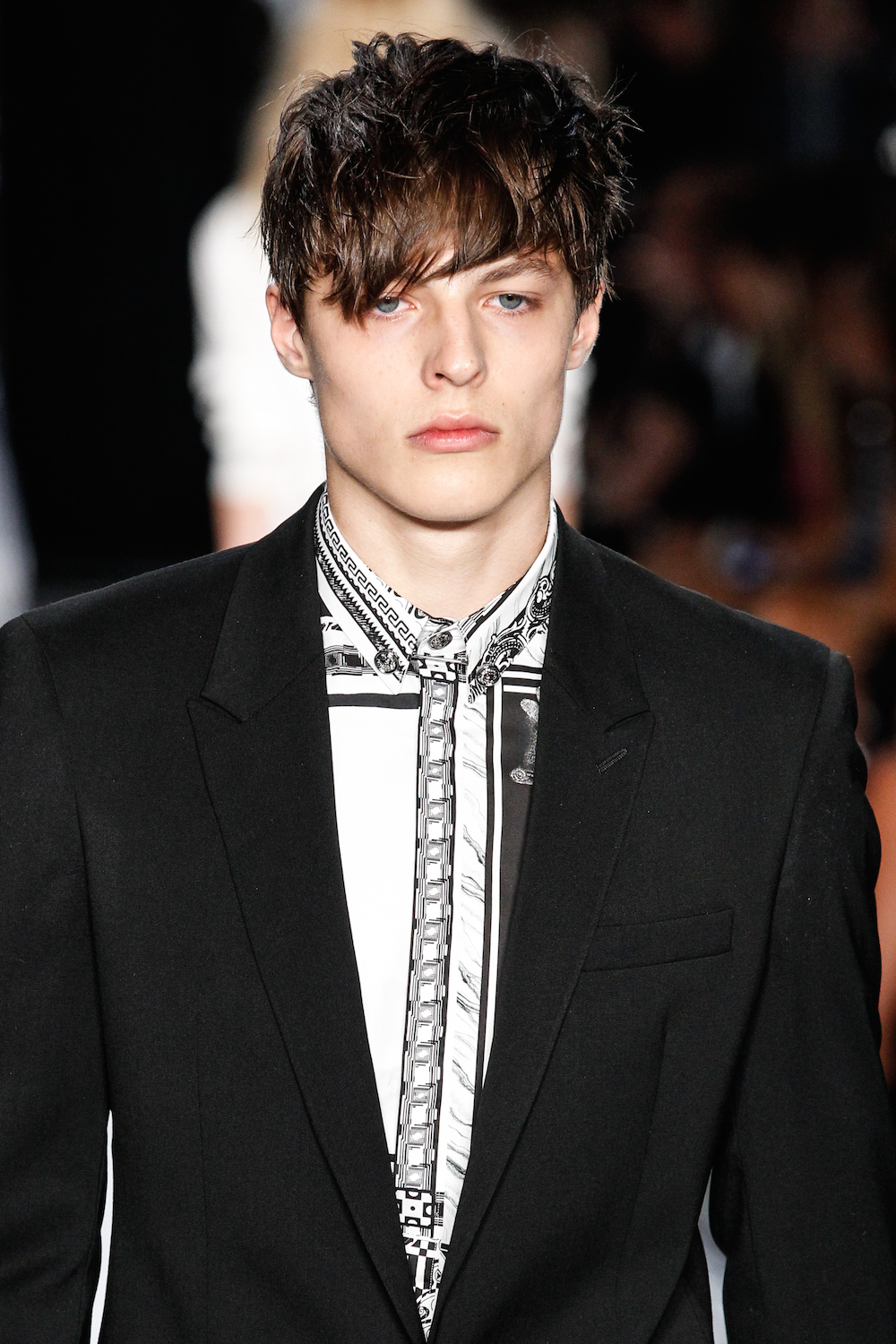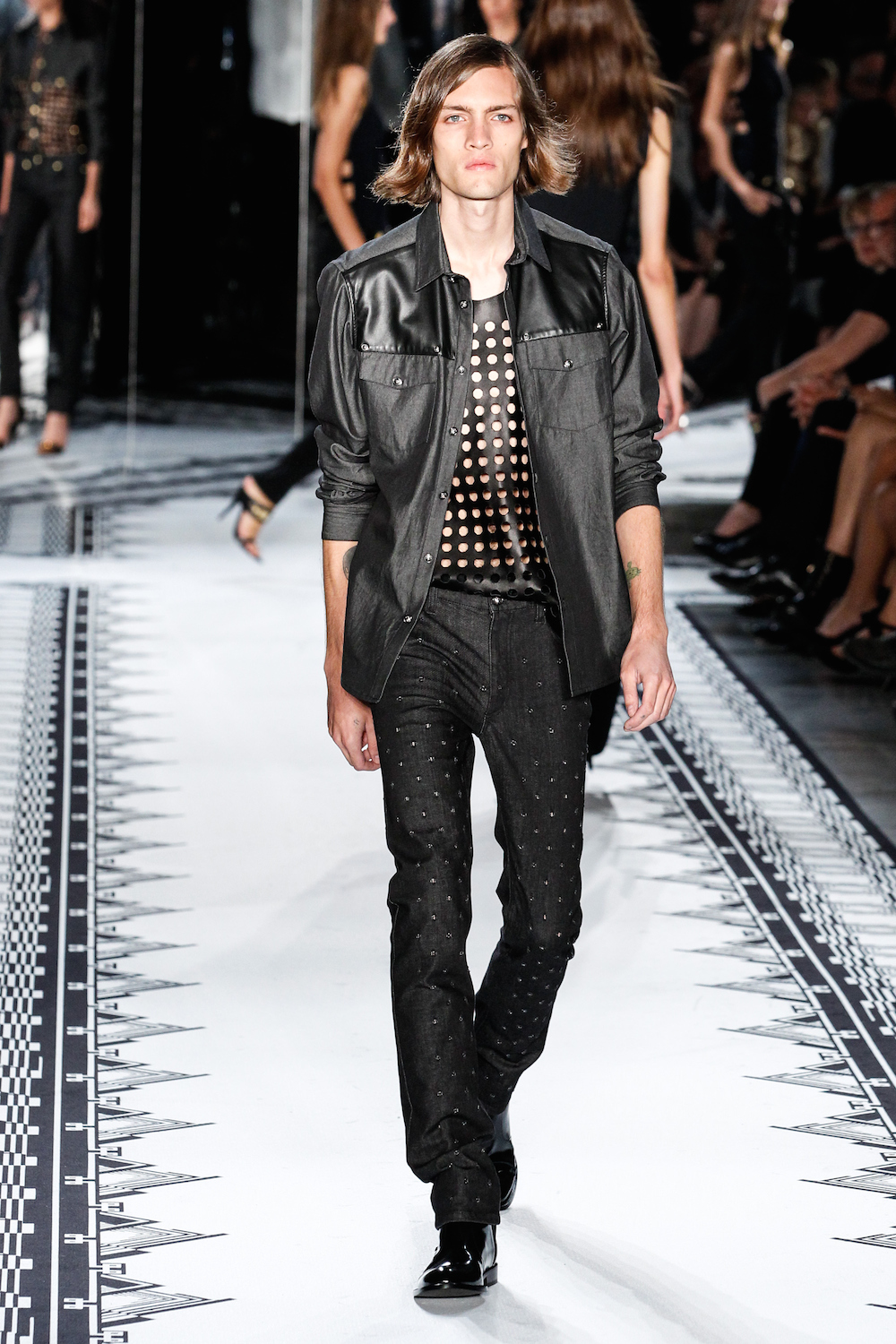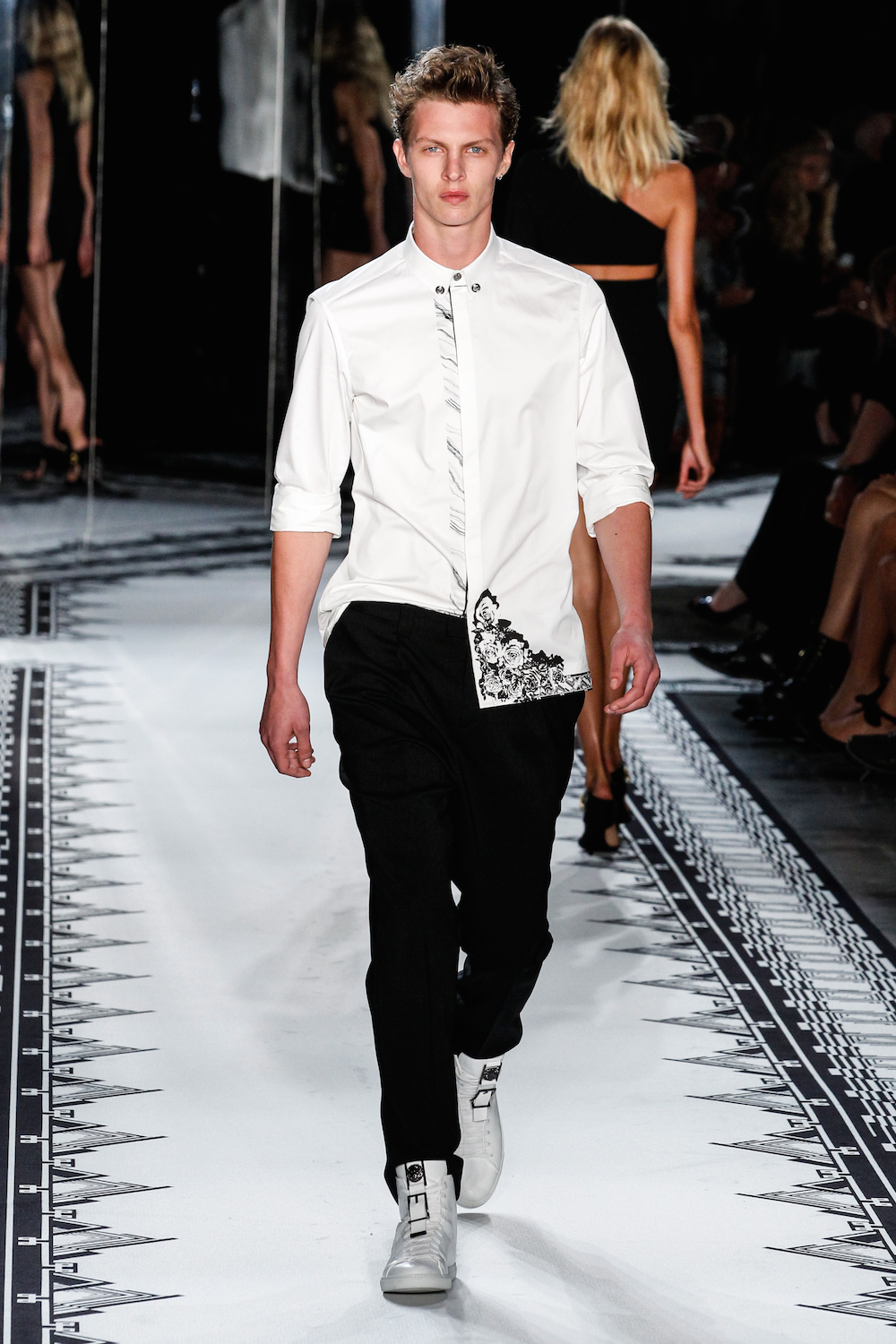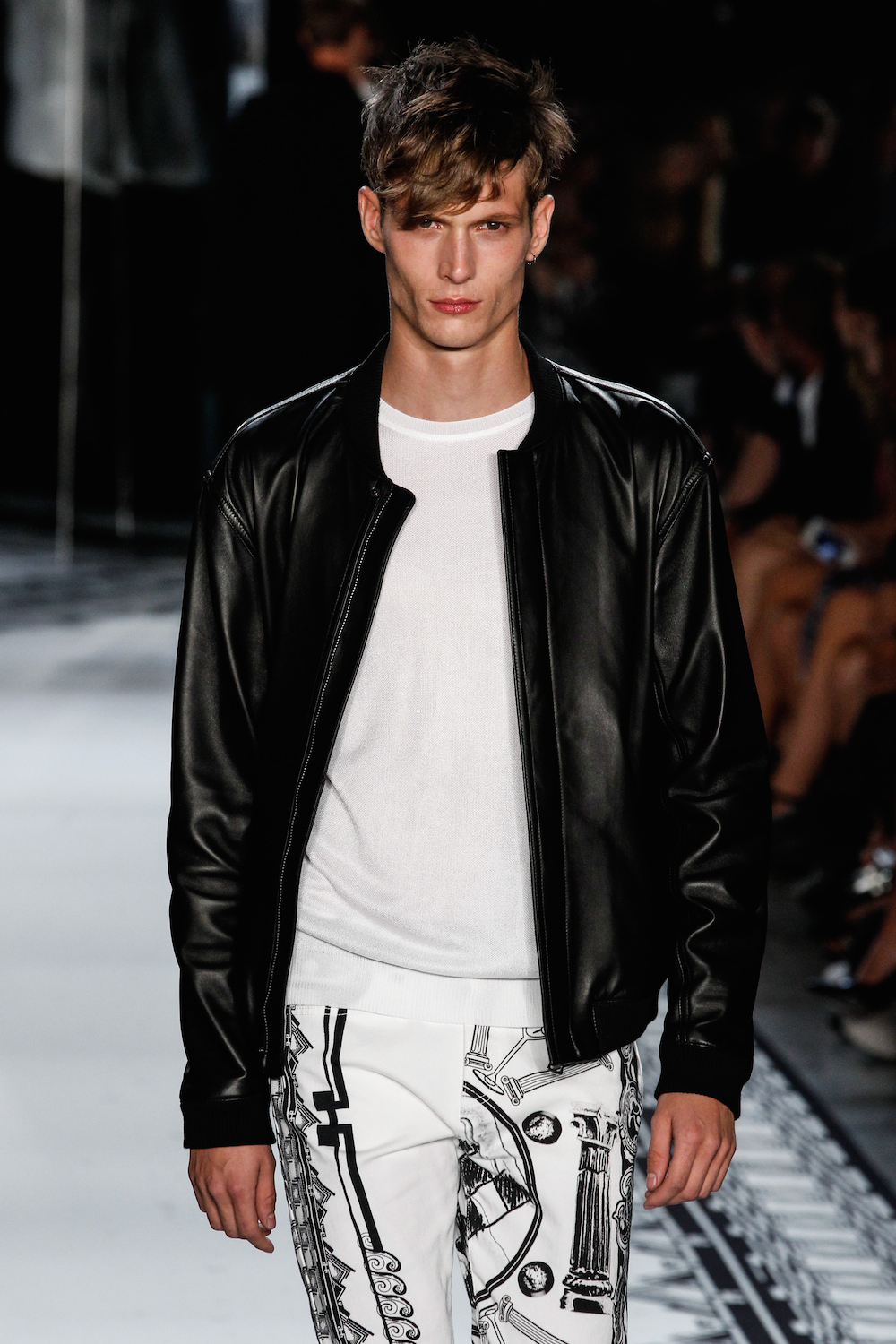 Donatella Versace will forever be fashion's badass rock chick. She can smoke on a ledge, drink champagne and create one of the sexiest and most glamorous collections to hit fashion week that season. The queen of Italian sexappeal headed to New York Fashion Week to unveil a new collaboration with designer Anthony Vaccarello, Versus Versace.
Black and leather are always welcome at my house. Donatella did it so exceptionally well with her specific tailoring and clean, laser cut leather that it was apparent the blonde dame delivered dark essential looks for a summer soaked in sex and sadness. One black-and-white print evoked classic Versace rococo is clearly meant to be danced in, all night. I should tell you about the elegant semi-relaxed take on suiting that had a kind of organic magic to it.
After the show, we headed upstairs for desert, which served up a delectable performance by St. Vincent. A selection of Vaccarello's capsule collection is currently available for purchase at Versace.com.