- style -
What to Wear in Transitional Weather?
Let's do the sweatshirt thing.
03 . 30 . 15
These past few weeks have seen the weather undergoing an identity crisis. It was a happy 60 degrees one day, then a depressing snow covered day the next.
Ladies and gents, we have now entered that hella awkward, chilly time between March and early May when it's not hot, it's not exactly freezing, and you'd rather be forced to listen to a Justin Bieber song on repeat then wear another thick sweater but it's just not appropriate to break out the crop top yet.
So what do you do? You dress for comfort and layer accordingly. Why? Because gone is the frigid wind of winters past, and out comes the sun but much to my dismay, not the kind that allows for lunching outside and tanning, the kind that's just enough to encourage cold-sweat beneath my pits.
SO I went for a lightweight sweatshirt by Nautica layered over a tee (you know, to aid in extra precaution for the pit problem,) and paired it with jeans and a denim blazer. A light knit hat topped off my look, because you may be trying to grow out your hair and are still going through that painful awkward phase.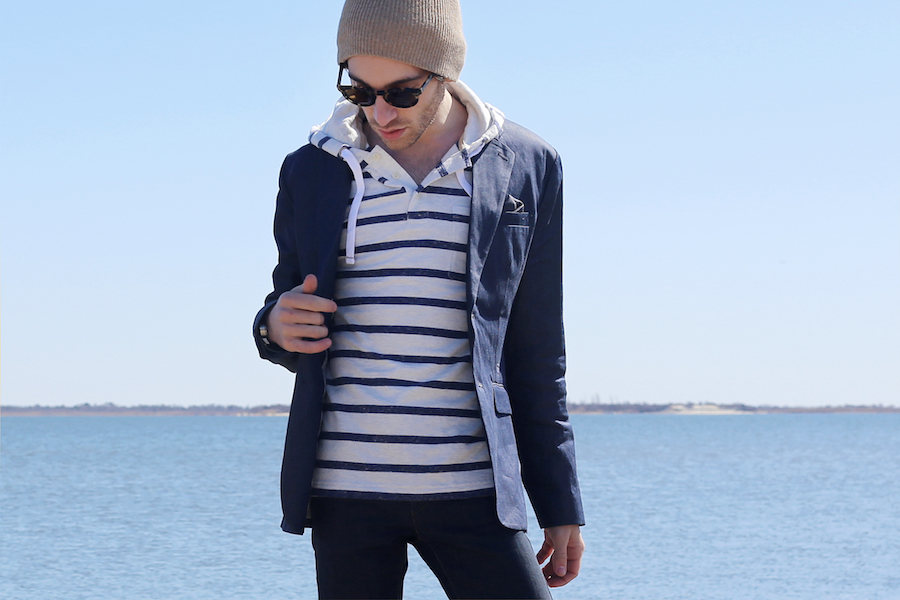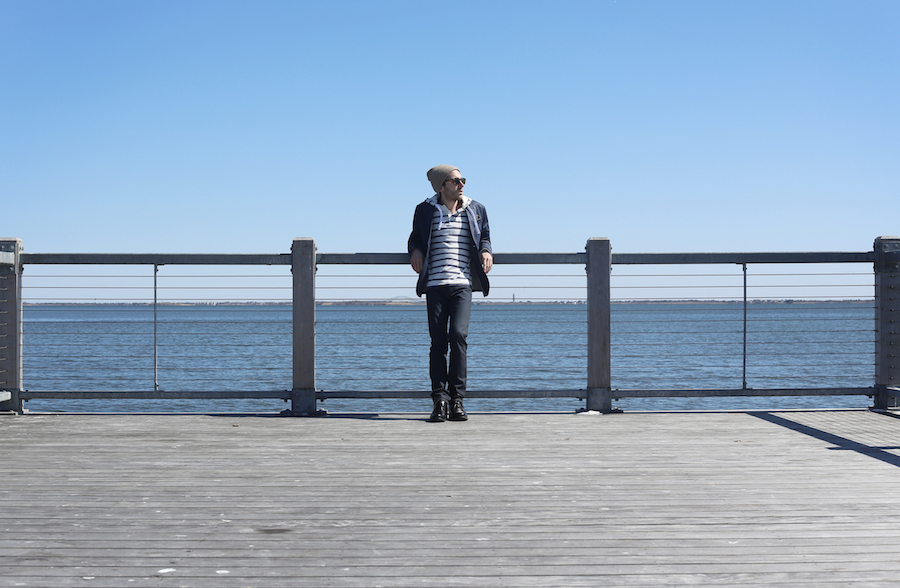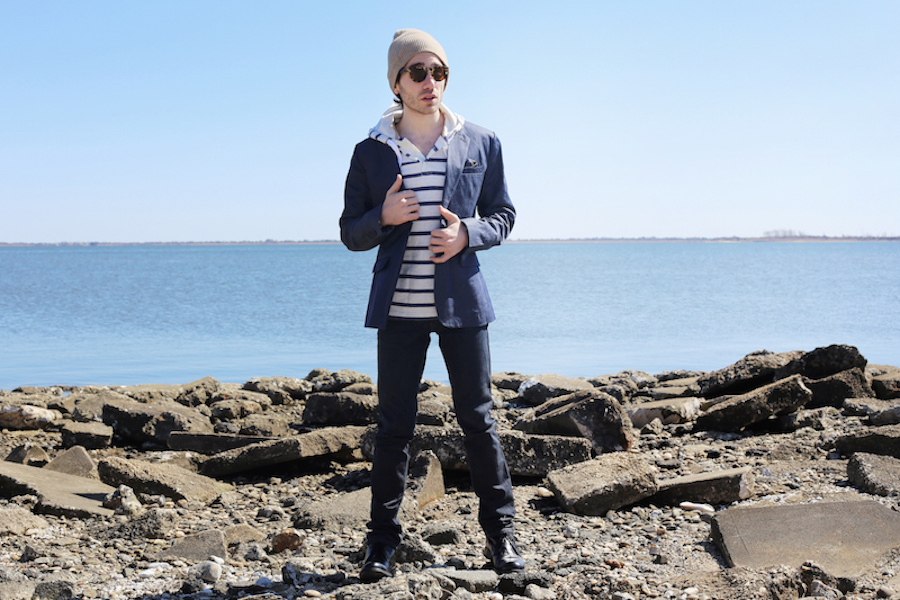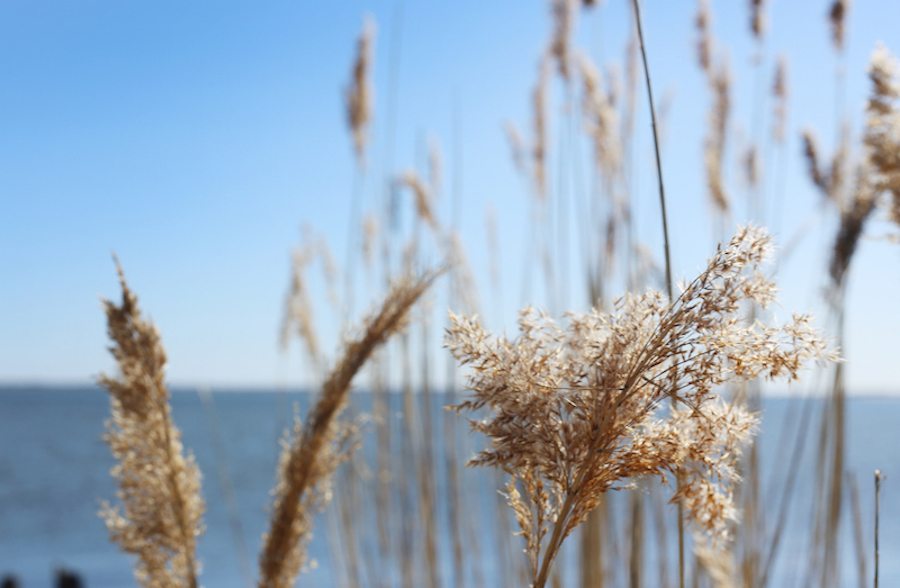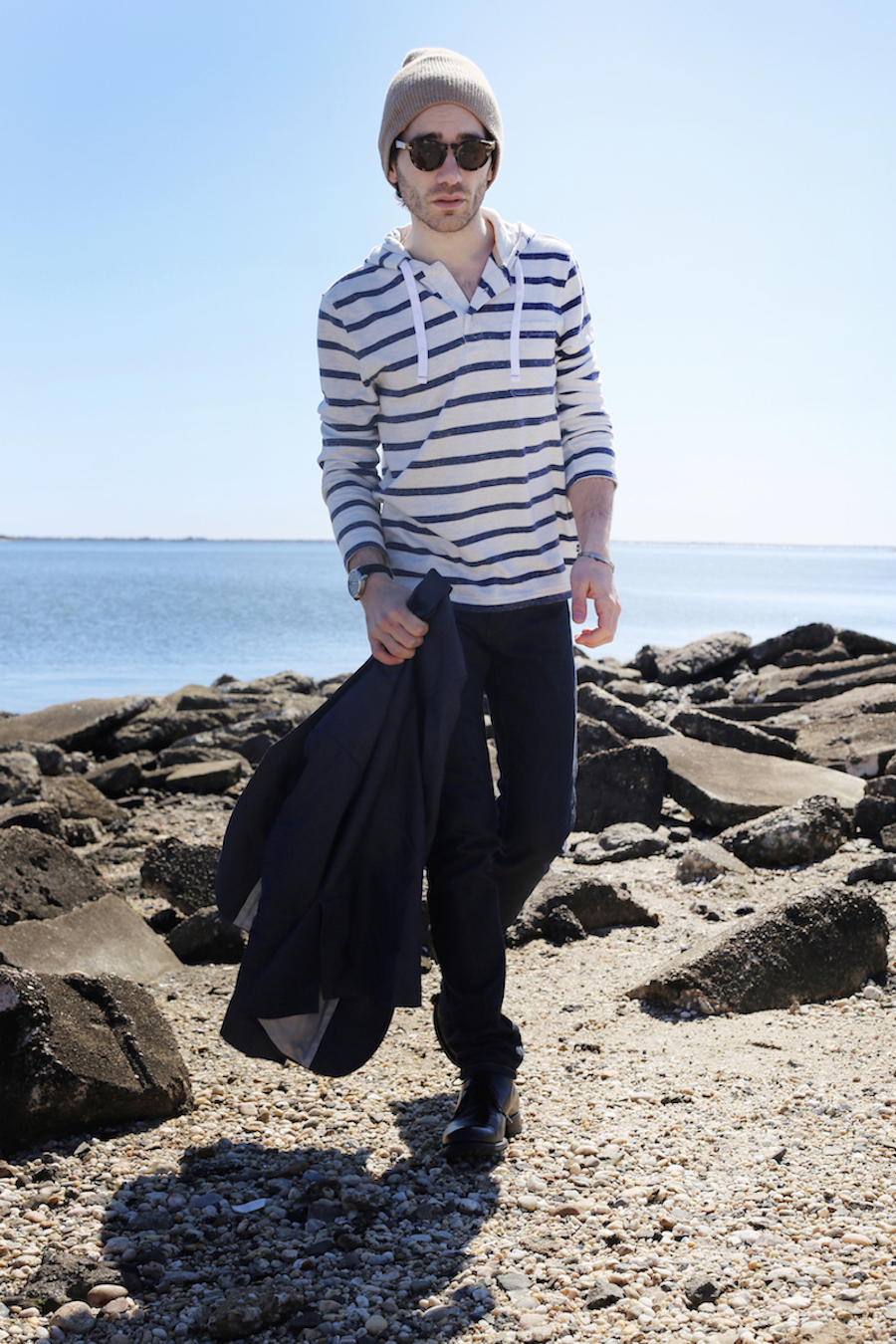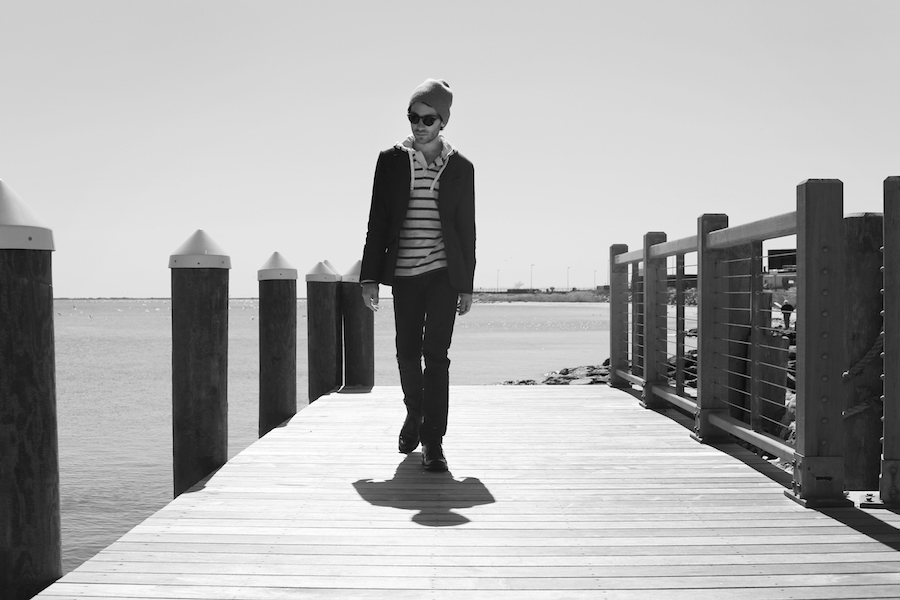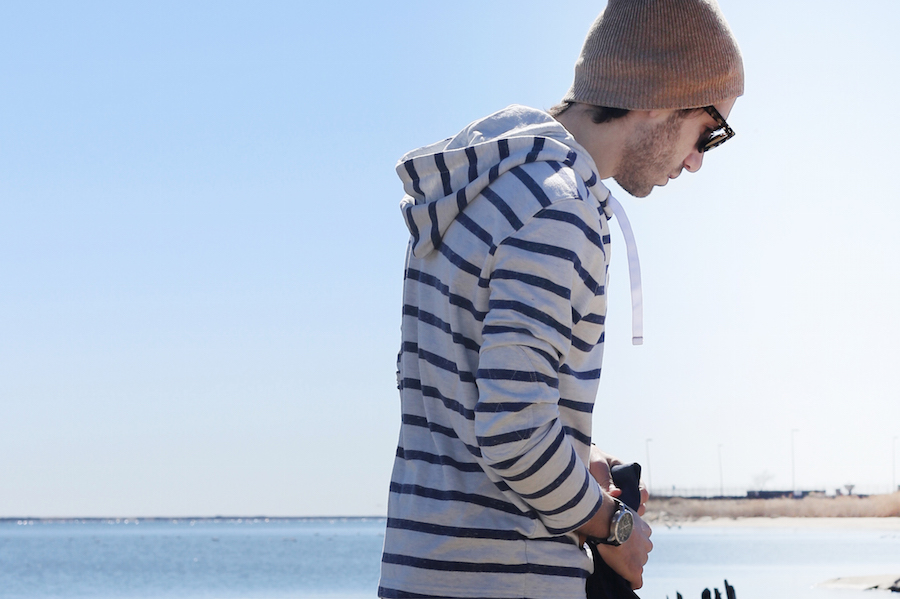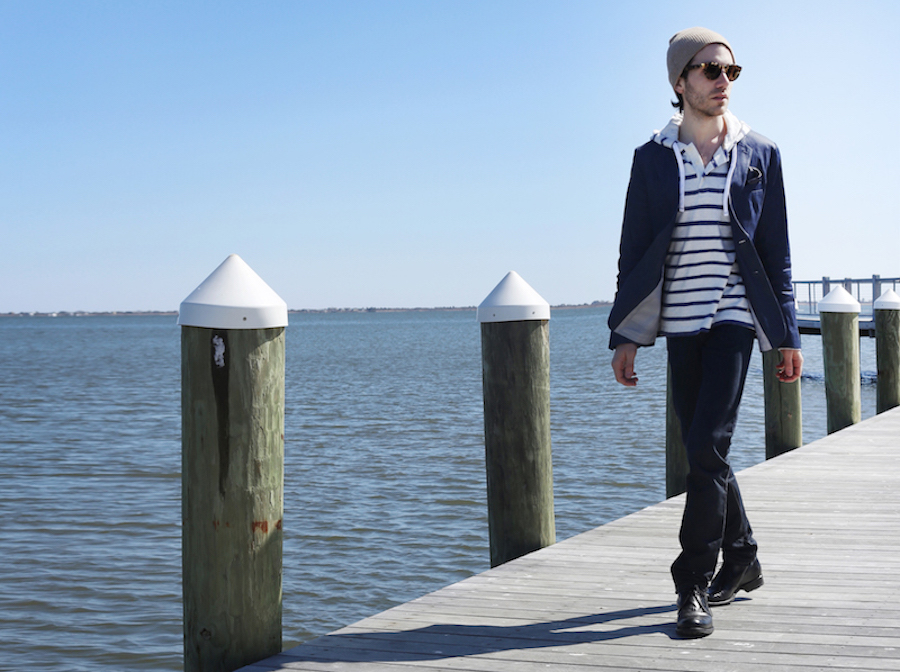 (Blazer: G-Star Raw/ Sweatshirt: Nautica/ Jeans: Theory/ Sunglasses: Ralph Lauren/ Boots: Harris) 
– YOU MAY ALSO LIKE –
TRYING THE PHARRELL LOOK: A PINK COAT
THE RULES OF STYLE BY MICK JAGGER