- style -
Wearing Baggy Pants: Is Bigger Better?
Go baggy or go home.
04 . 29 . 15
By the rules of fashion, pants are pants are pants, right? But by the rules of style, pants (or baggy white trousers to be exact) takes on many identities and conjure quite the emotion. Many people still agree with Cher: "I don't get how guys dress today. I mean, come on, it looks like they just fell out of bed and put on some baggy pants and take their greasy hair – ew – and cover it up with a backwards cap and like, we're expected to swoon? I don't think so."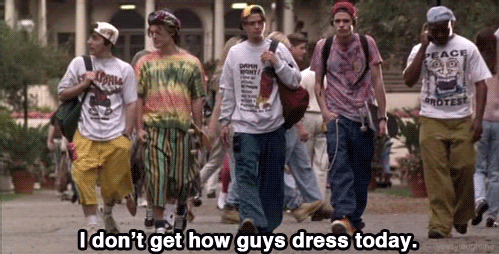 There is a way to wear baggy pants with less of a grunge look and more of a refined swagger effect. Brands like Hood By Air, Rick Owens and Alexander Wang have shown this '90s and early 2000s revival look in slick and fresh to death ways.
On the topic of baggy pants, there are two conclusive schools of thought heralded by (1) the victor of inner-wear or (2) the persistent naysayers.
The victors understand the limitations of their counterpart, the skinny jean, and appreciate baggy pants for their uniqueness and incredible likeness to pajamas.
Call it the result of a recent interest (likely foretokened by the return of the 70s and 90s) in a laid back aesthetic, or simply a trend that offers us the opportunity to give a half of less fuck. But if I'm going to start taking baggy pants more seriously, I'm only doing it if I can wear them with a bucket hat while listening to Wu-Tang. I'm half kidding.
Enter the photos below. While In Vienna, I stopped by Samstag, (an incredible little shop where the clothes are as wonderful as the shop's mascot dog) and pick up these baggy pants by House of the Very Island. I styled them with a simple white tee and a graphic hat by the same designers. Keep your shirt fitted if you are experimenting with baggy pants and overall look simple. This way the trousers can be the stand alone standout.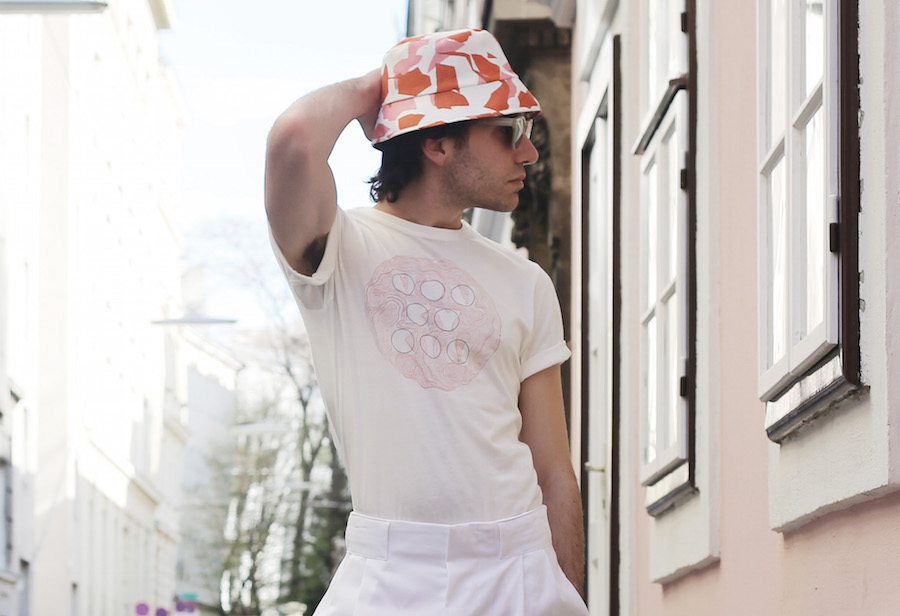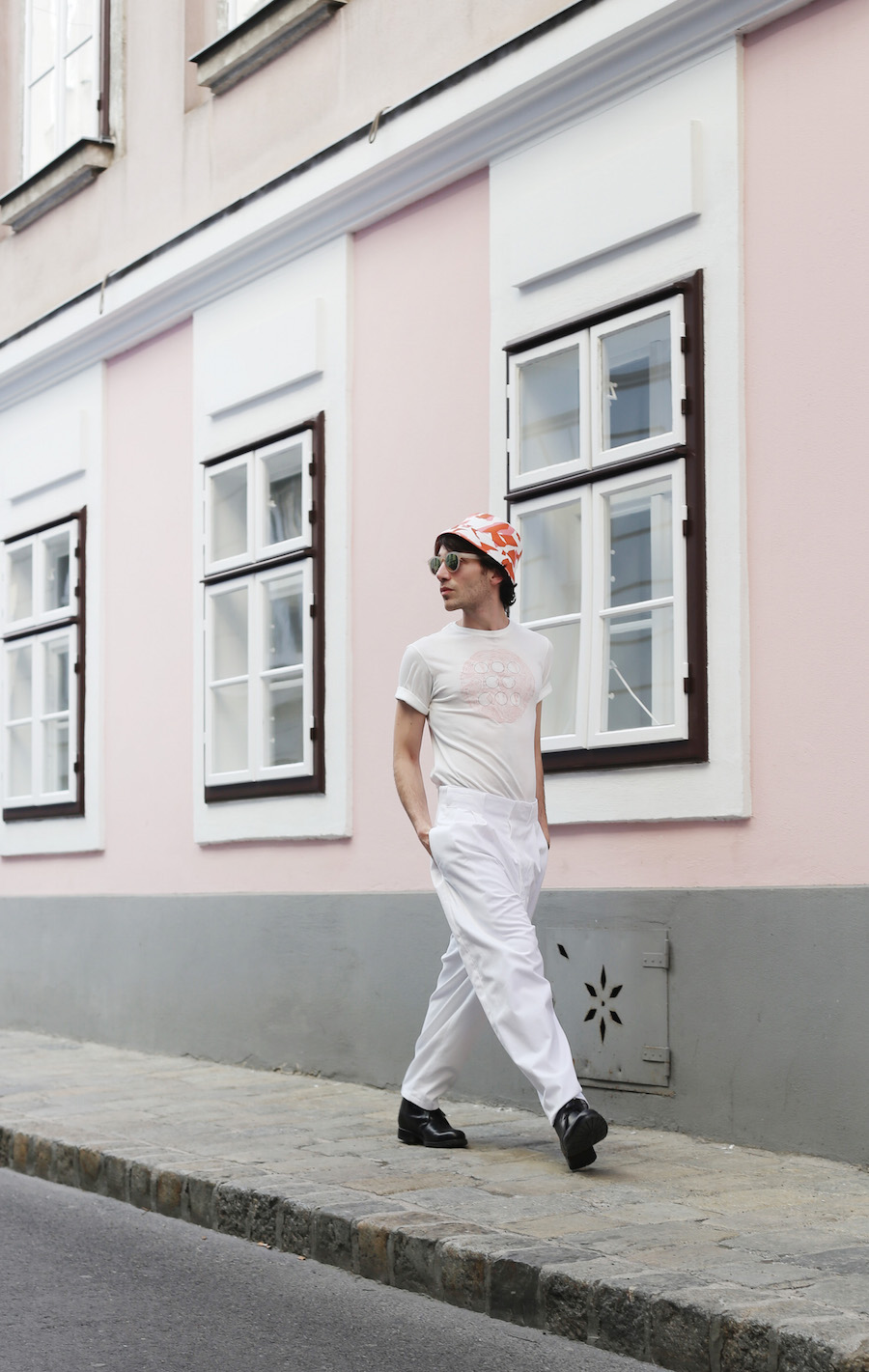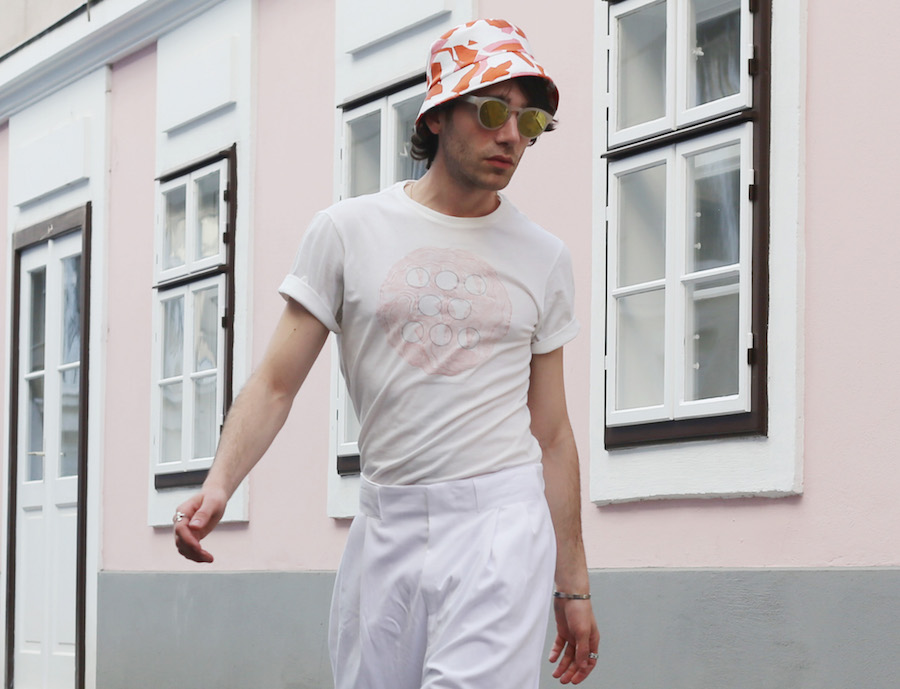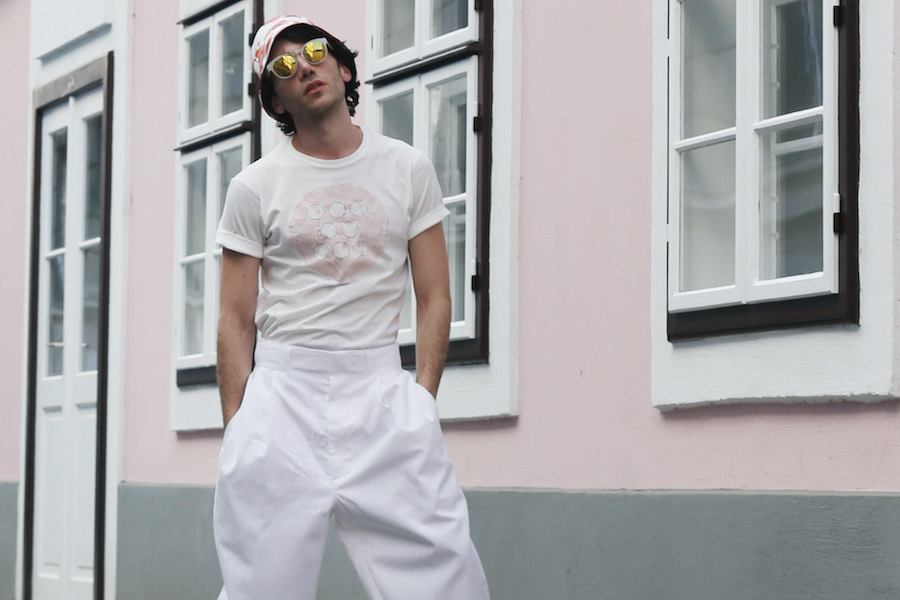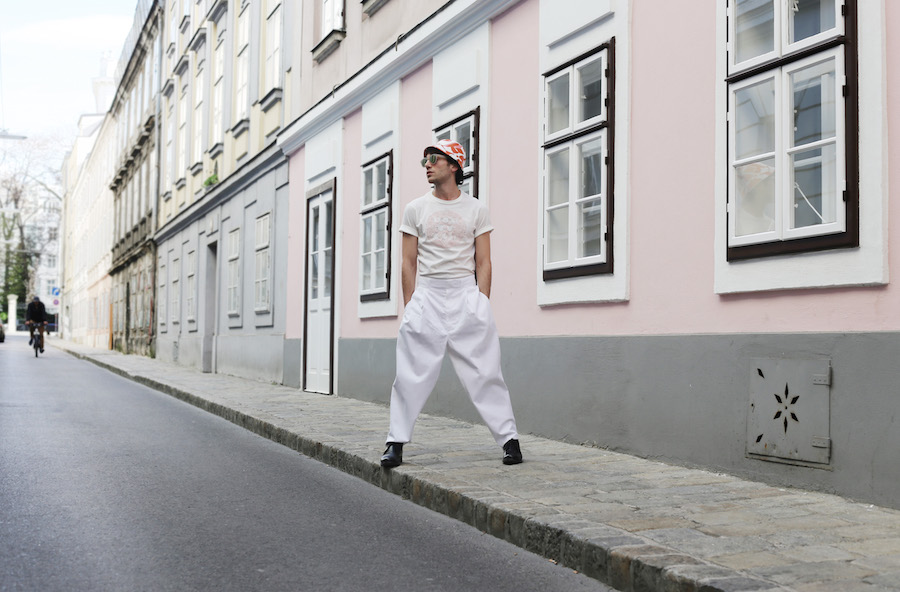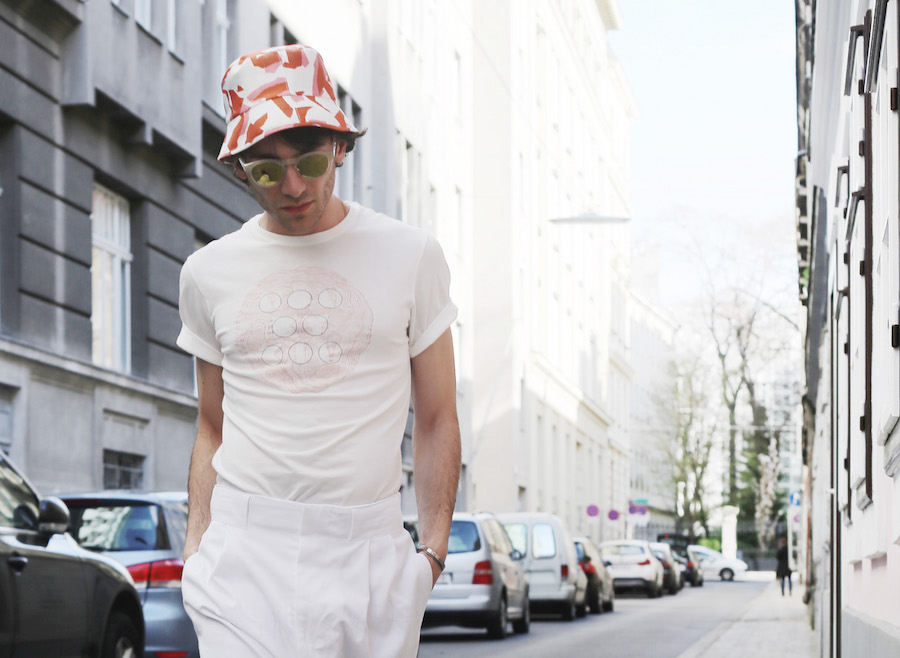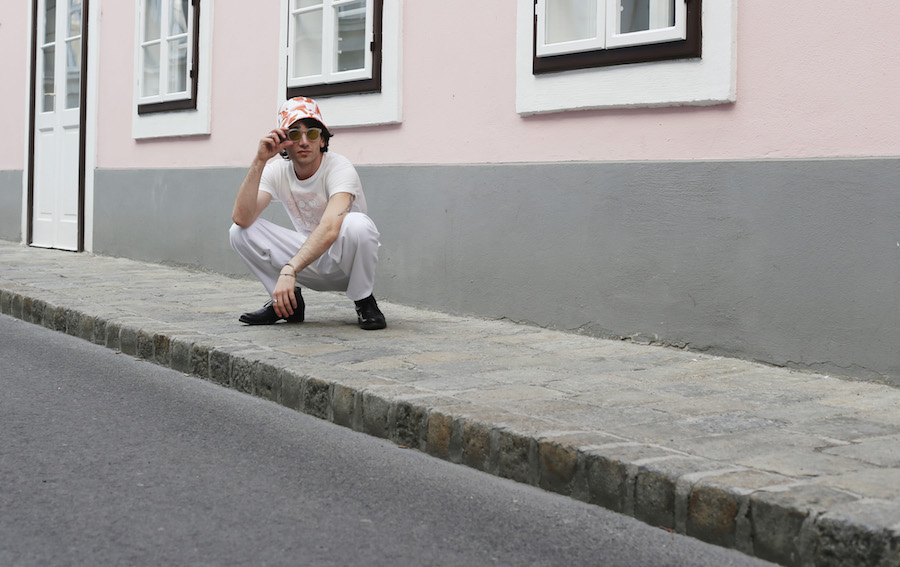 (Shirt: Nön by Kim/ Pants & Hat: House of the Very Island/ Sunglasses: EyeBuyDirect/ Shoes: Harris) 
– YOU MAY ALSO LIKE –
HOW TO: DRESS FOR FALSE SPRING
 TRYING THE PHARRELL LOOK: A PINK COAT