- style -
Wearing Powder-Blue Suede Derby Shoes
Stay off of my blue suede shoes.
06 . 02 . 14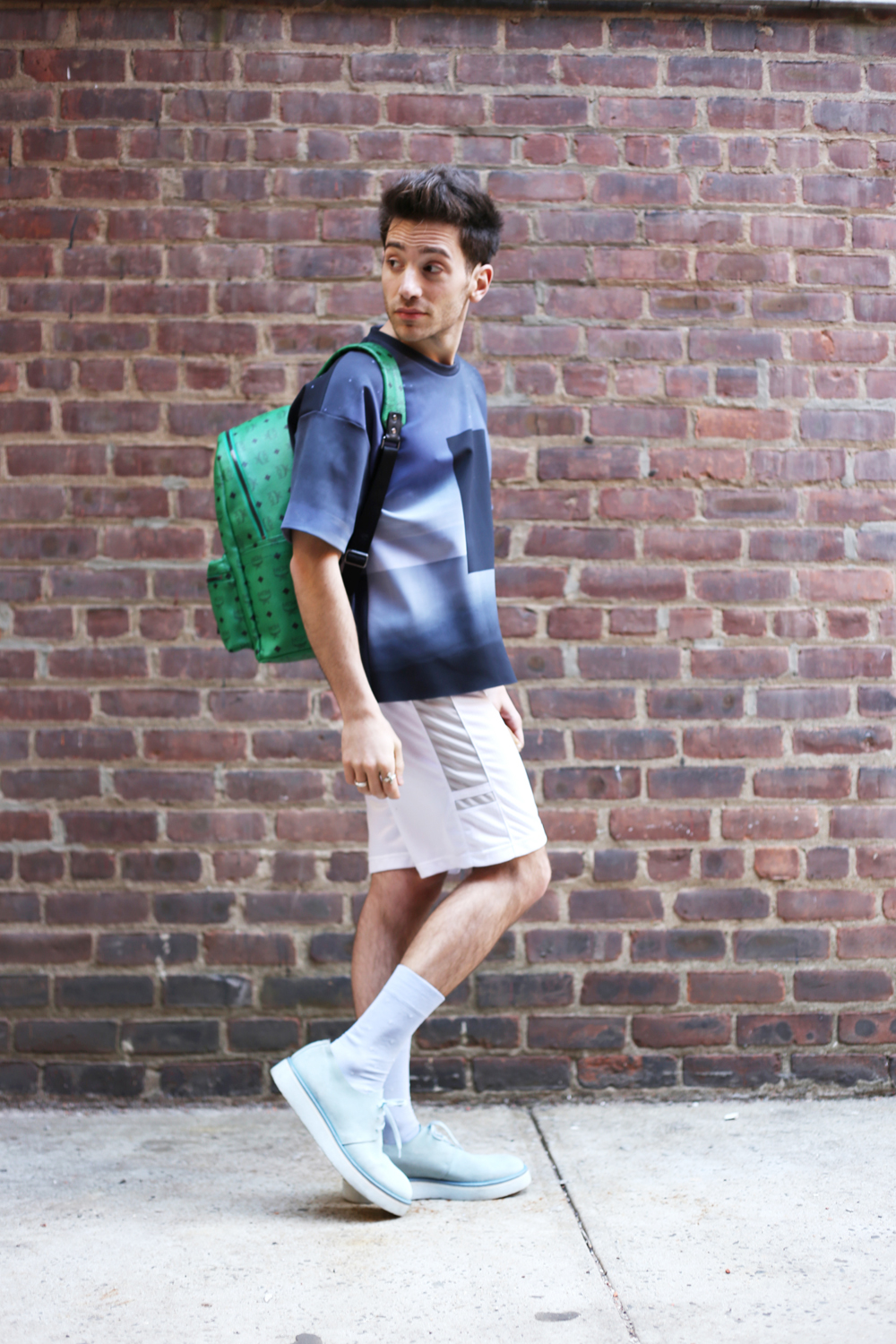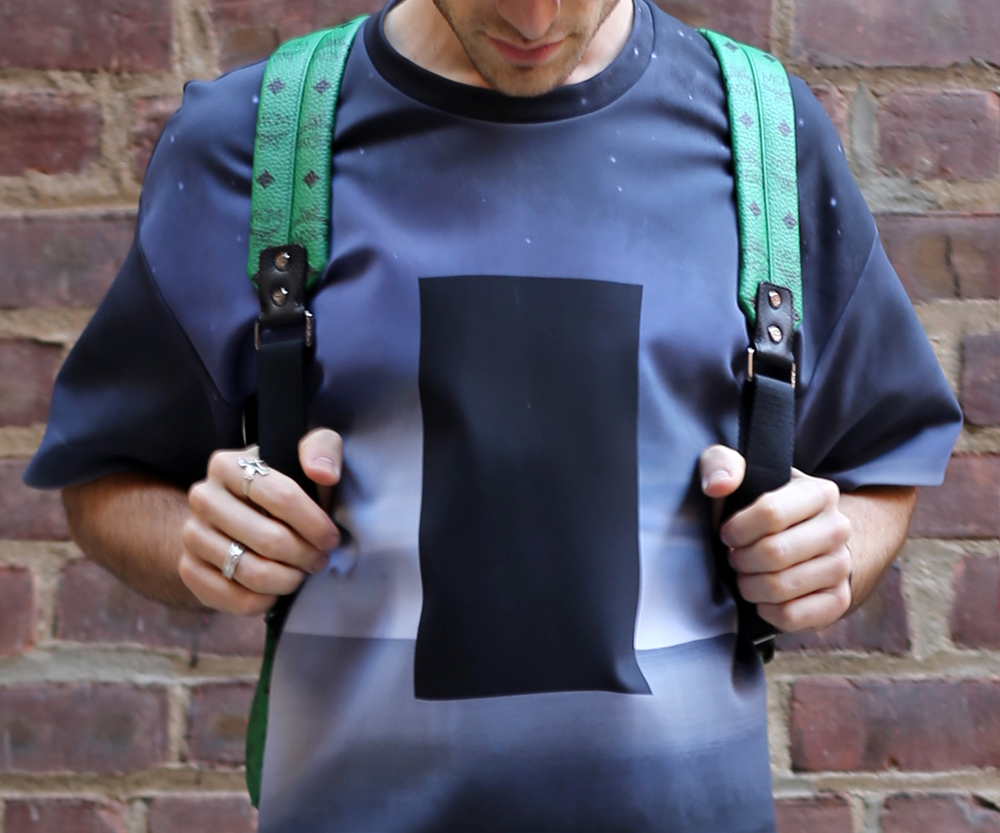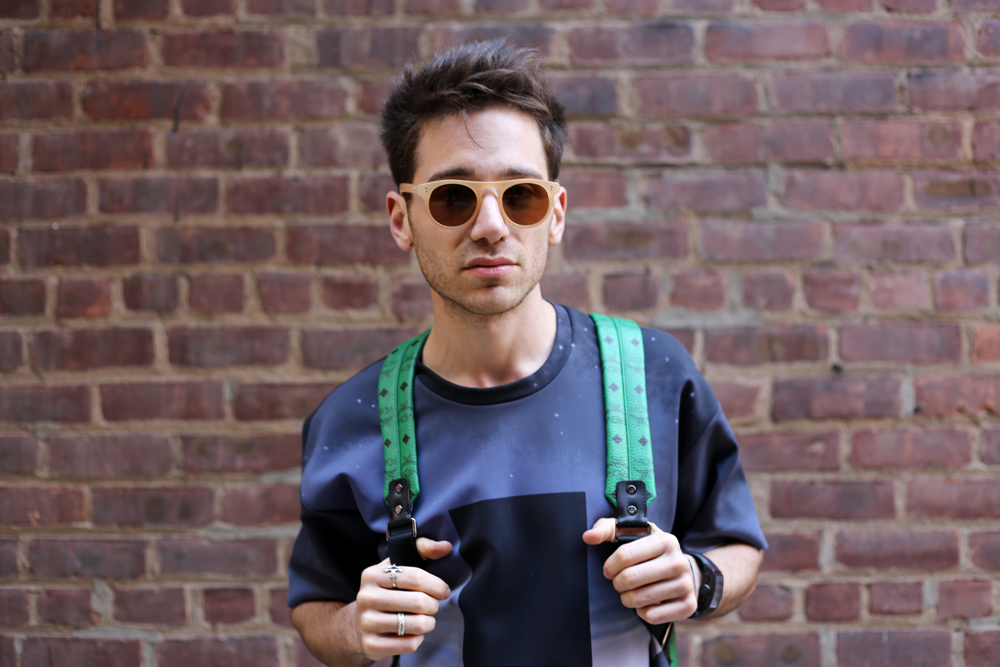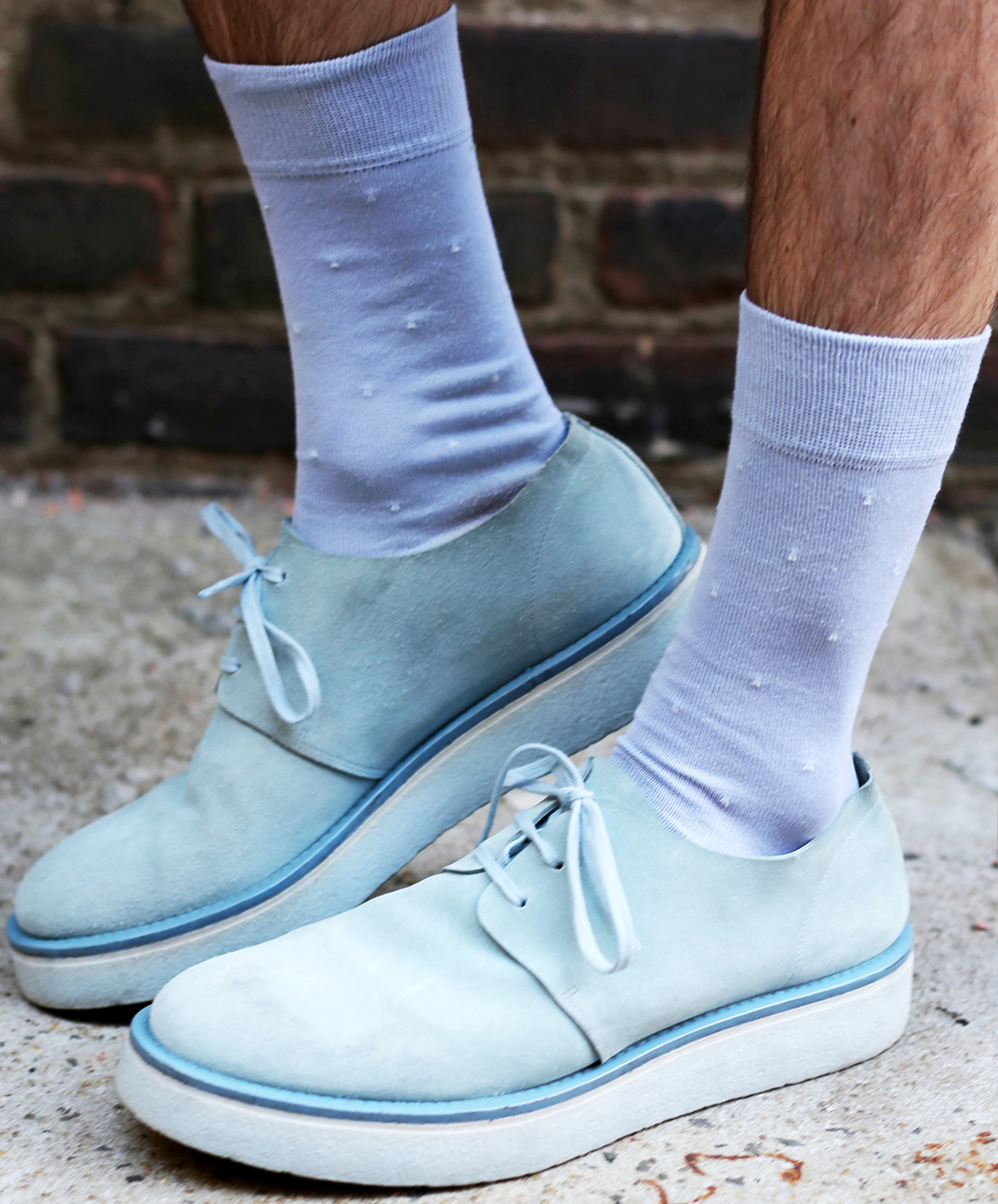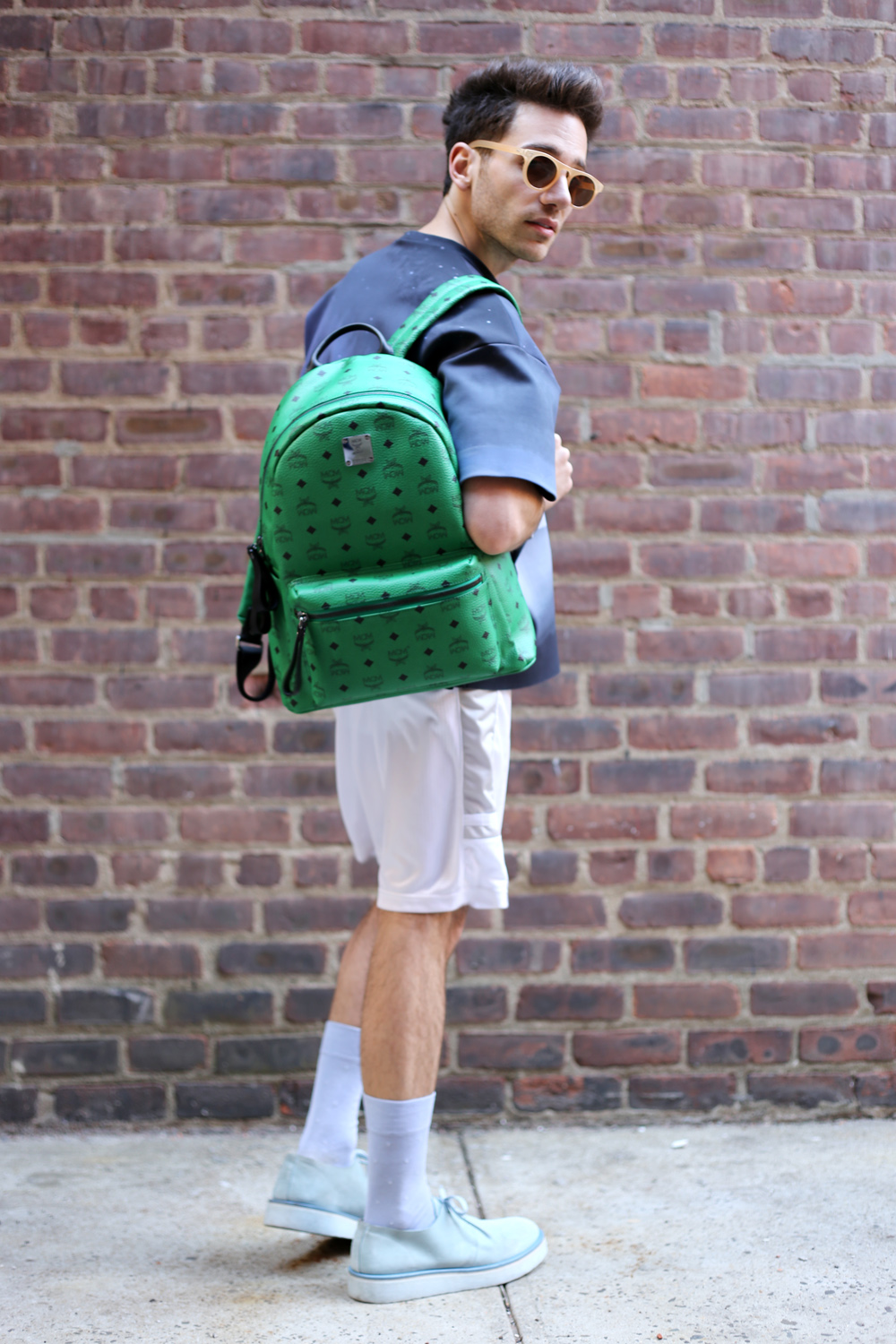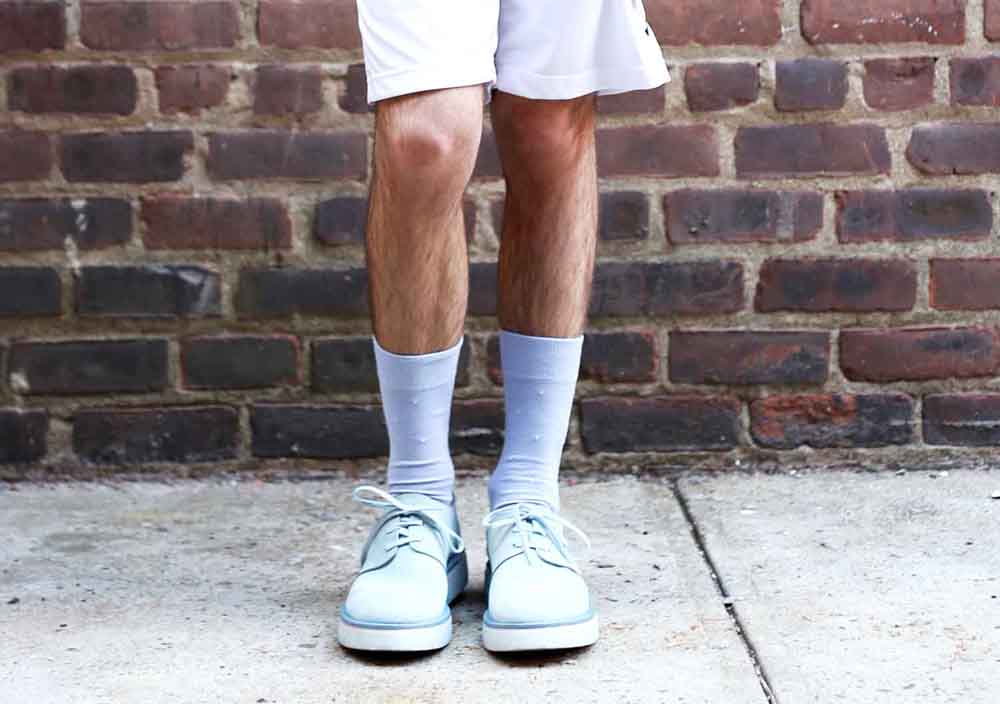 (Shirt: Calvin Klein Collection/ Shorts: Nike/ Socks: Reiss/ Shoes: Calvin Klein Collection/ Backpack: MCM/ Watch: TW Steel)
In what is perhaps one of the most iconic quotes of music history, Elvis Presley and his inspiring bouffant sings in one of the very first rock and roll songs "you can do anything but stay off of my blue suede shoes." I finally understand where The King was coming from now that I have a pair I'm mad about. I have been nuts about these powder blue Calvin Klein derby shoes since the first time I saw them make their way down the runway in Milan. A great summertime option, the shoe features a tonal suede upper and incorporates the brand's futuristic bravado with a raise heel for added support. It's really a great way to ground any summer look. I paired my suedes with a bold cloud tee, these awesome white running shorts -a summer essential and an electric green backpack. Just in case you forgot how the iconic jam went, and because every Monday should have some pelvis shaking action, here's a little refresher for you this morning.