- style -
Well, It's Almost Spring, So Wear Emerald
If you're in New York City right now and not in a bad mood you are either thinking of spring, or, drunk.
03 . 02 . 15
The realization that there are just 19 days until spring will cause me to walk down the NYC streets with pep in my step once again.
Bruises will ensue.
There is a 0% chance that whomever's poor soul is destined to sit next to me on the subway is also destined to shoot me a look that seems to say – are you ok? Lithium?
More cold white stuff fell from the sky onto the ground last night. That's it. White flag up. We surrender. I said "uncle" and the towel has been thrown. It has been so cold that in spite of my most profound effort to wear the perfect parka and layer appropriately, we had no choice but to dress appropriately for arctic like temperatures.
However, climb back in off the edge, we are about to put this in perspective for you. This week we may see 50 degrees according to AccuWeather, Saturday is Daylight Saving (the good one where we gain an extra hour of light everyday,) and spring is just 19 days away.
See that, we're out of the woods. We're Out of the dark. We're out of the night. So why not wear emerald to celebrate this joyous occasion – because didn't some old and very wise person wearing a fabulous hat say it's important to appreciate the small stuff? And this soft Nautica sweater has reminded me once again of a time when humans could sit outside in NYC without looking like duvets.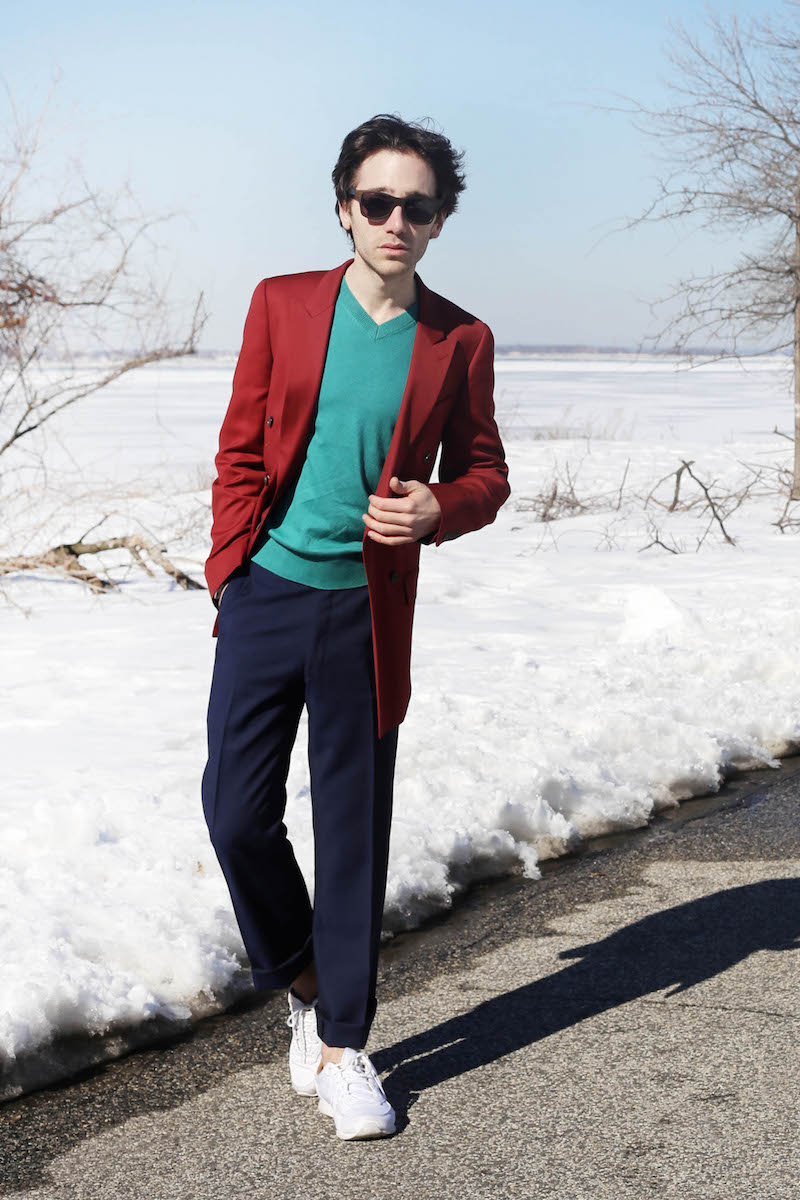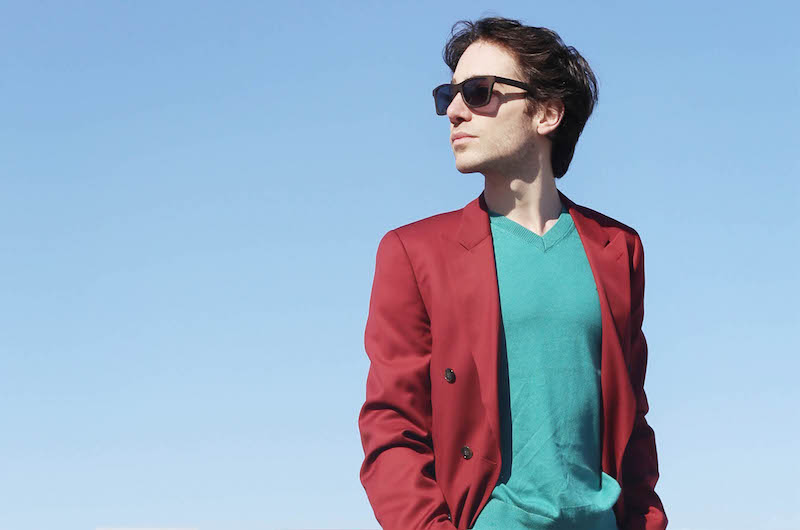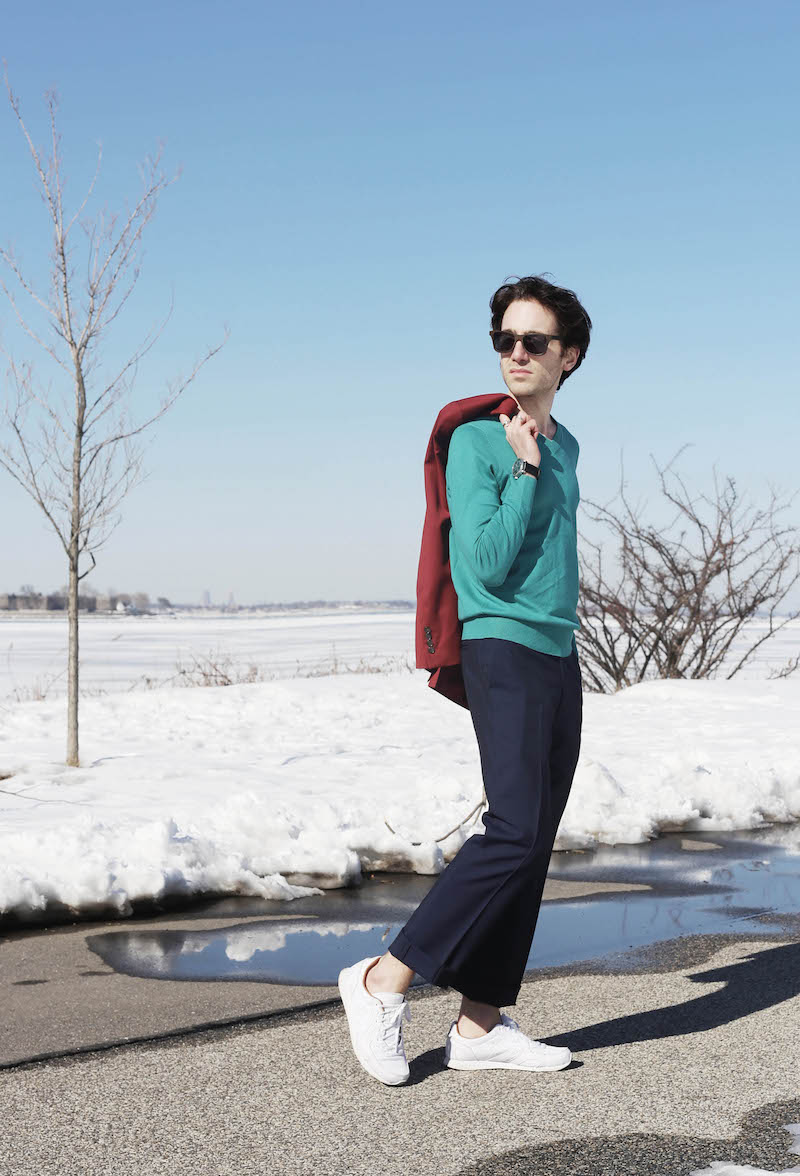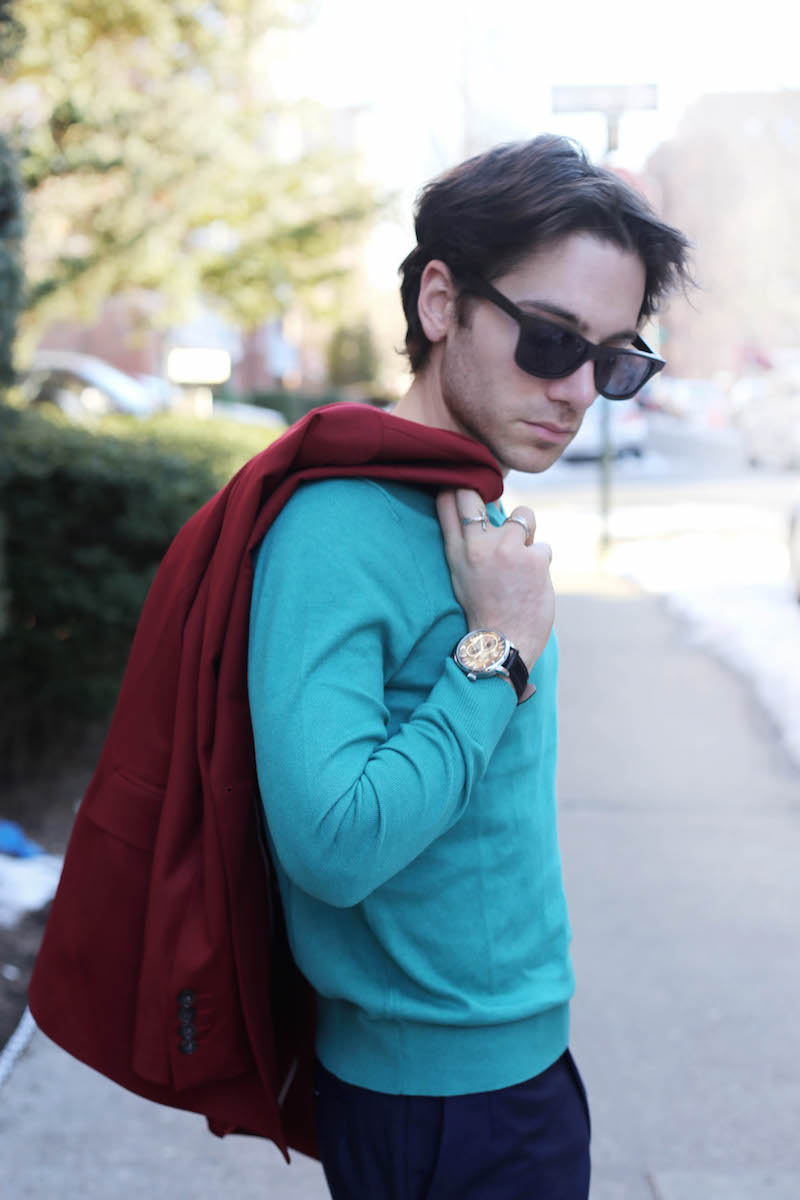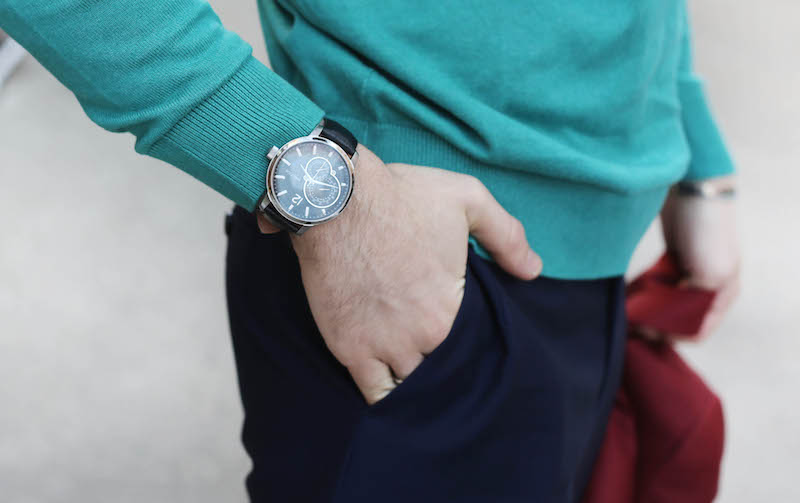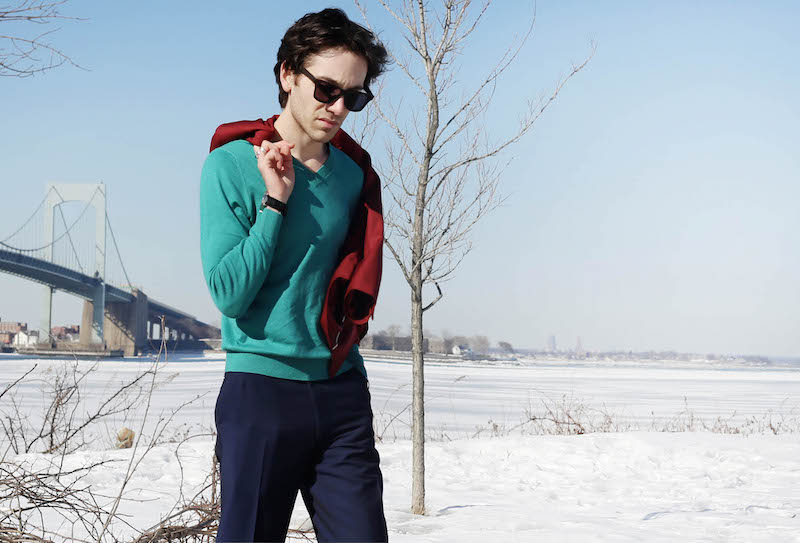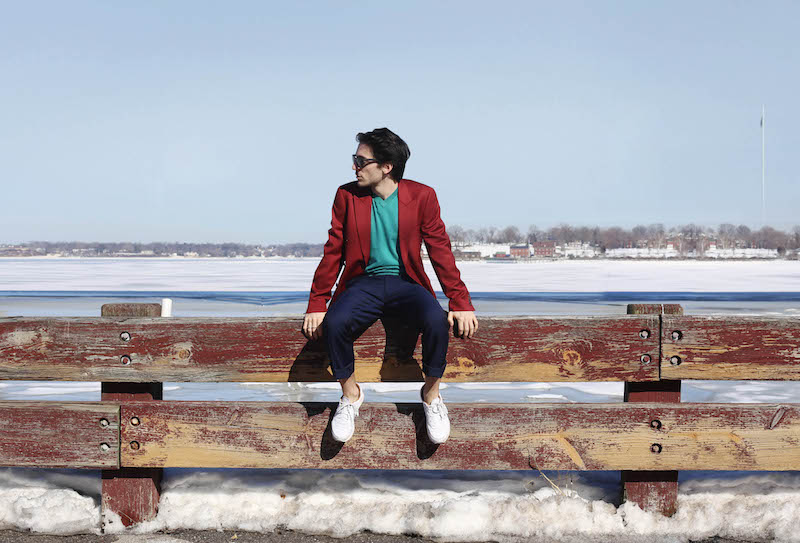 (Jacket: Topman/ Knit: Nautica/ Pants: Reiss/ Sneakers: Converse / Sunglasses: Shwood/ Watch: Nautica) 
– YOU MAY ALSO LIKE –
HOW TO: TURN SUMMER WHITES TO WINTER WEARABLES
BATTLING WINTER BLUES IN DENIM