- style -
What to Wear This Memorial Day Weekend After The Sun Sets
There's more to Memorial Day Weekend then colorful swim trunks and suntan lotion.
05 . 22 . 14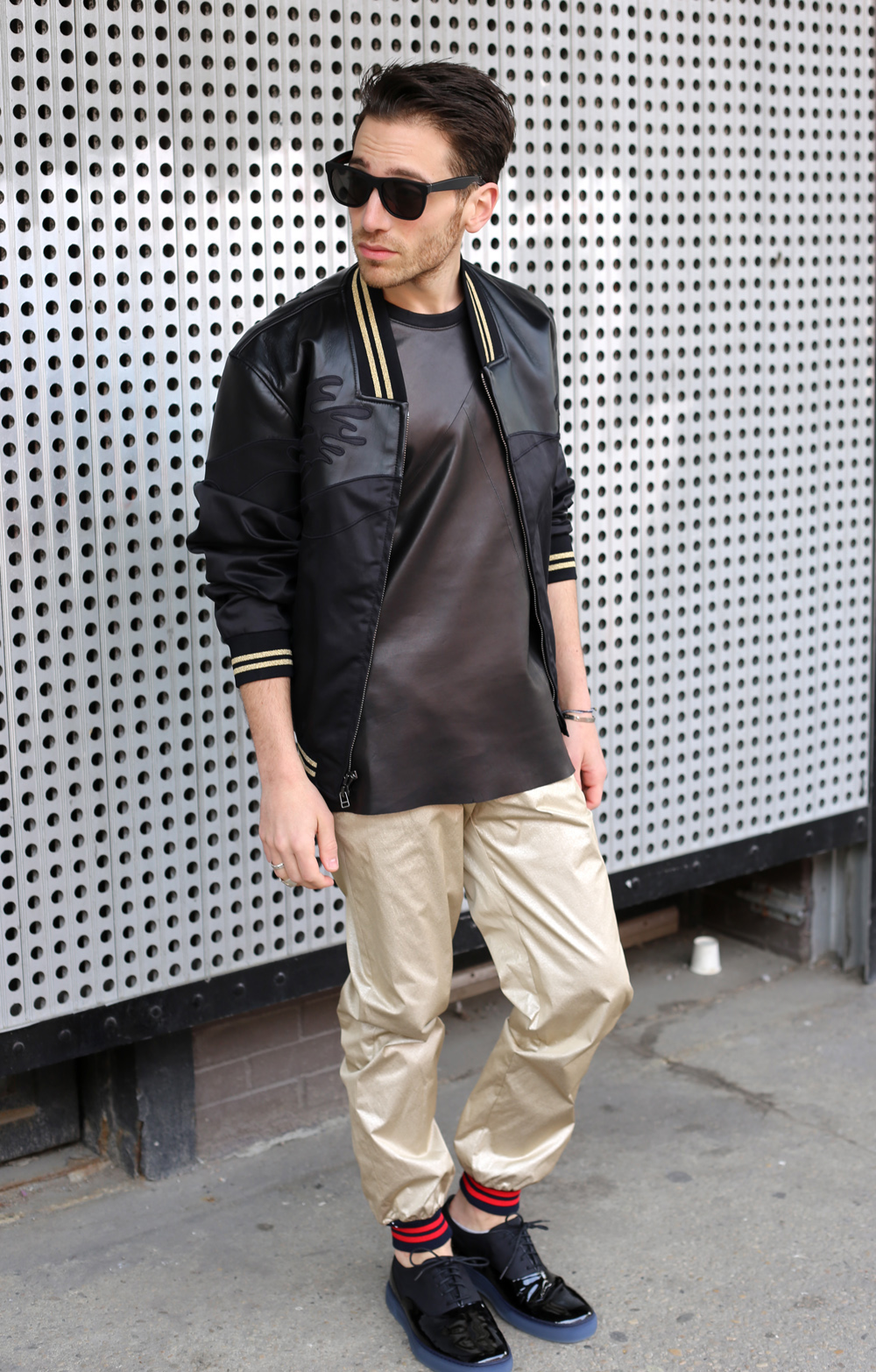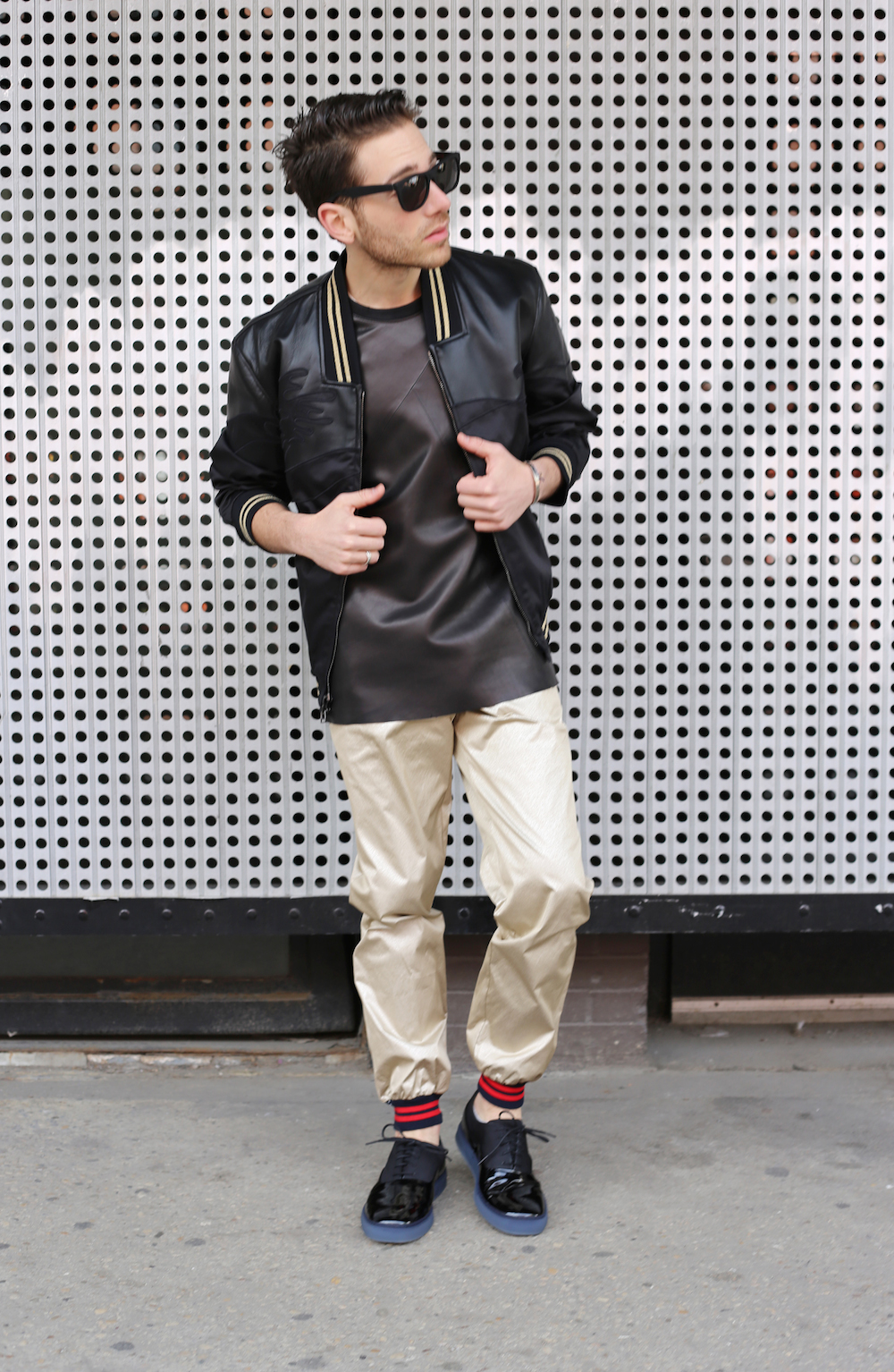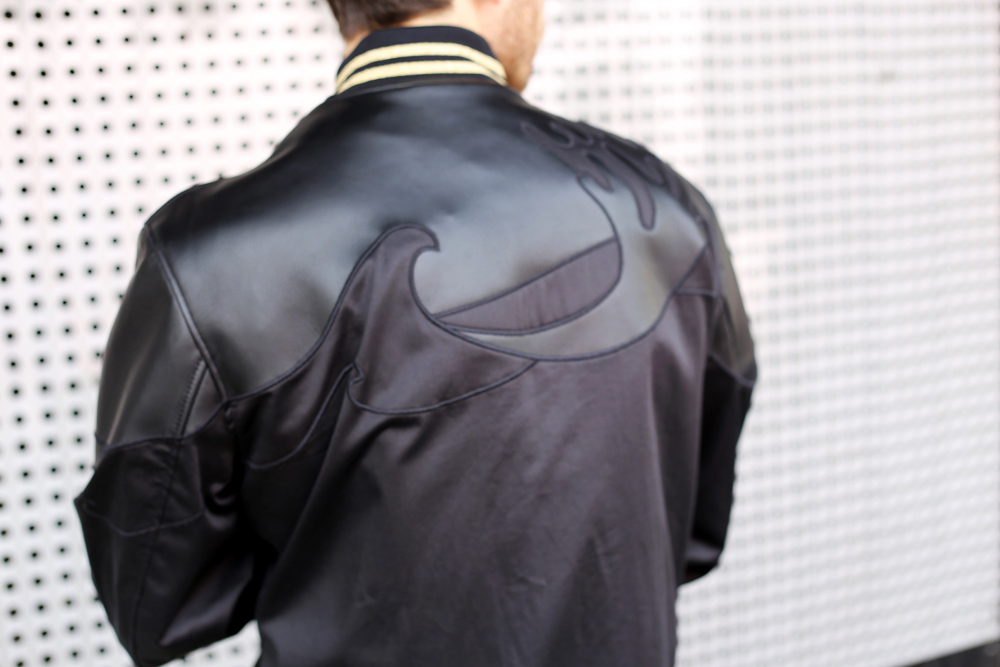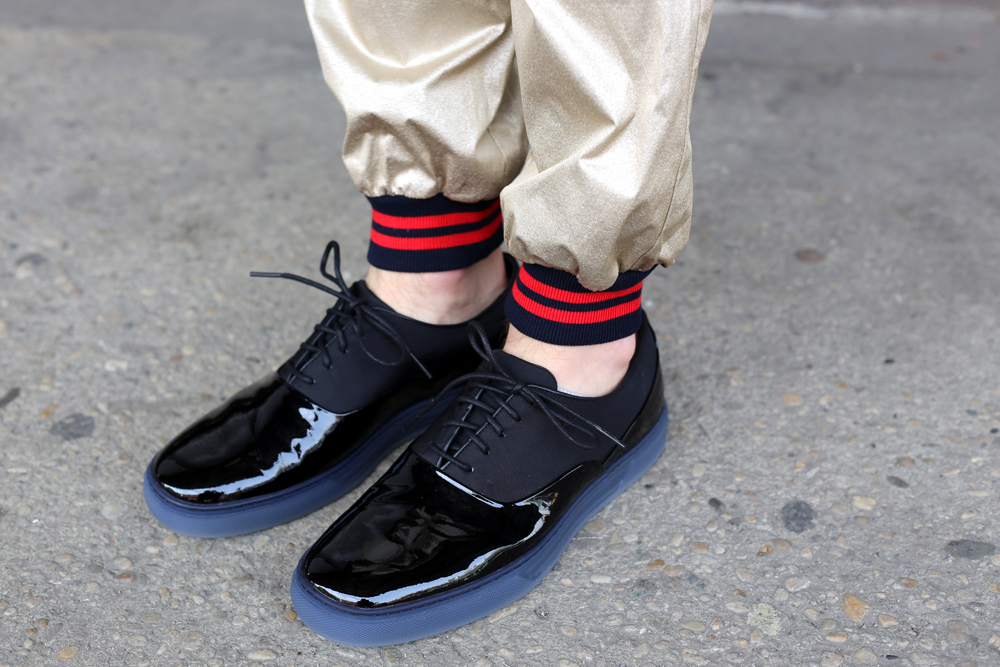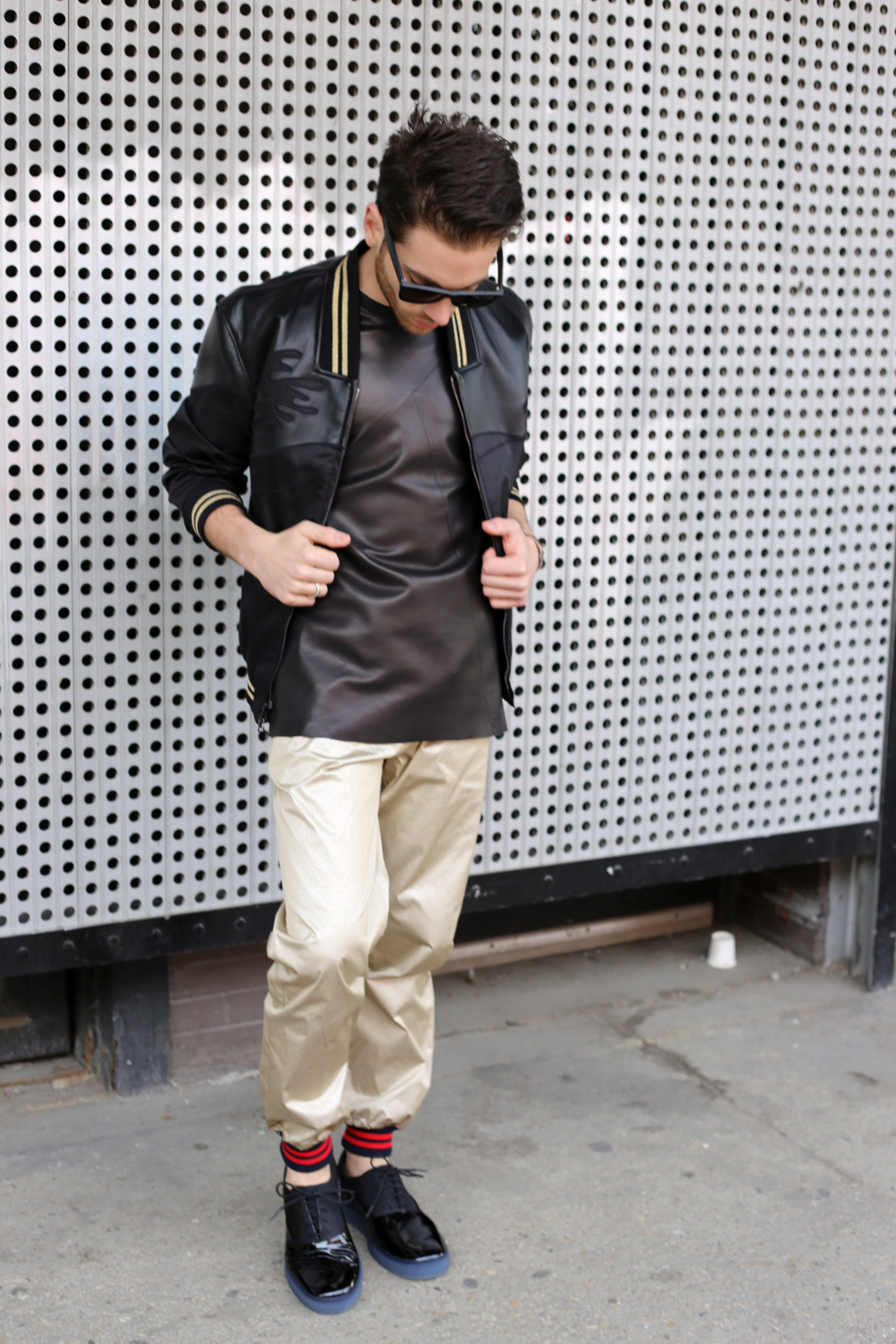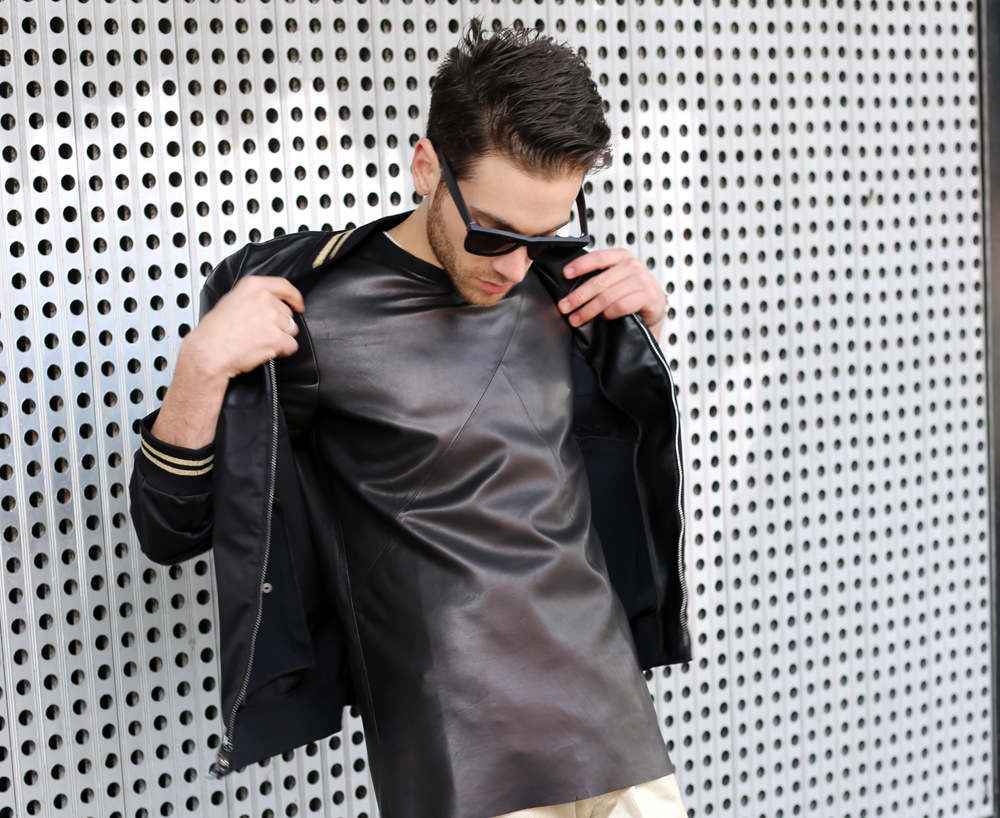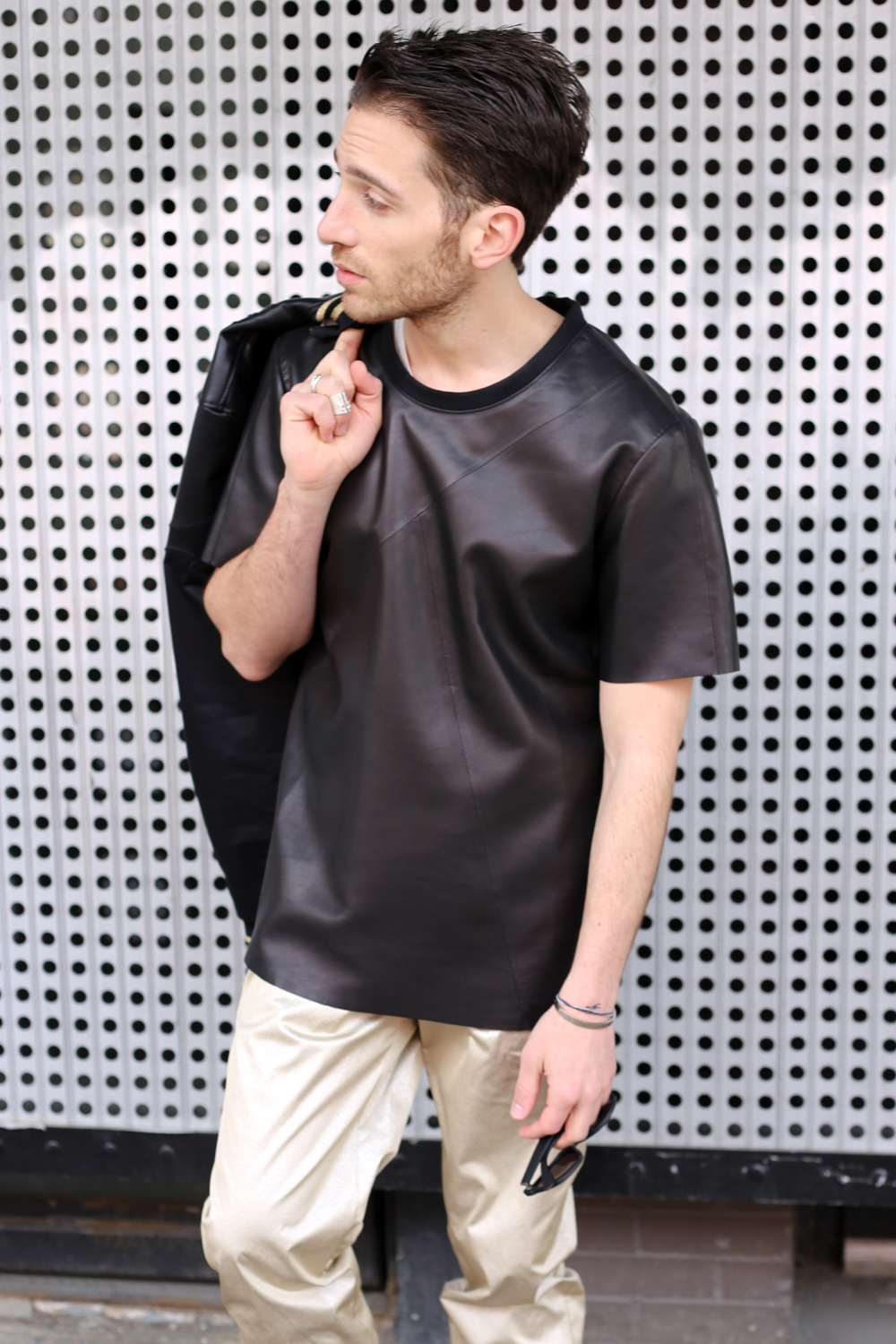 (Jacket: 3.1 Phillip Lim/ Shirt: BLK DNM/ Pants: Band of Outsiders/ Shoes: Alejandro Ingelmo/ Sunglasses: Super/ Ring: LJ Cross)
Memorial Day weekend is just a day away! I must admit, after the brutal winter we endured, I had my swim trunks and tanks ready to go since February. What, too premature? Maybe, but if you survived this winter on the east coast you understand my enthusiasm. So I'm set for the beach, the pool and late afternoon brunches. Although, while trying on my swimsuit one more time last night, I realized I hadn't thought about what to wear when the sun goes down. I wanted to keep my evening look equally as lively and celebratory, but with a darker edge.  Instead of wearing your daytime tank into the late hours of the evening, go for a leather/ pleather shirt. Gold sweatpants that are made of a lightweight polyester material, are a perfect bottom for summer nights, I think. And in spite of the incrementally warmer weather, I topped off the look with a 3.1 Phillip Lim bomber jacket. Did you see the wave pattern on the back? How could I resist?