- style -
What To Wear This Week With Brandon Paz O'Leary From The Garret East
Because sometimes we all need a little help.
11 . 23 . 15
The best part about Monday is happy hour — that triumphant march toward the corner bar offering up drinks that burn, which offers promise that the middle of the week is coming and therefore, so is the end. But getting there can sometimes be so emotionally draining and overwhelming that you forget just how to get dressed. So, up this week to help our sartorial efforts is the super suave Brandon Paz O'Leary from The Garret East.
It seems like it's quite too often I develop style envy on people from whom I order a drink from. As I sip on my Manhattan, I find myself aspiring to the role of the witty and effortlessly dressed bartender. What is it about them that is so mystifying? Not only can Brandon mix magical concoctions but also his cold weathered look proves that winter doesn't have to suck.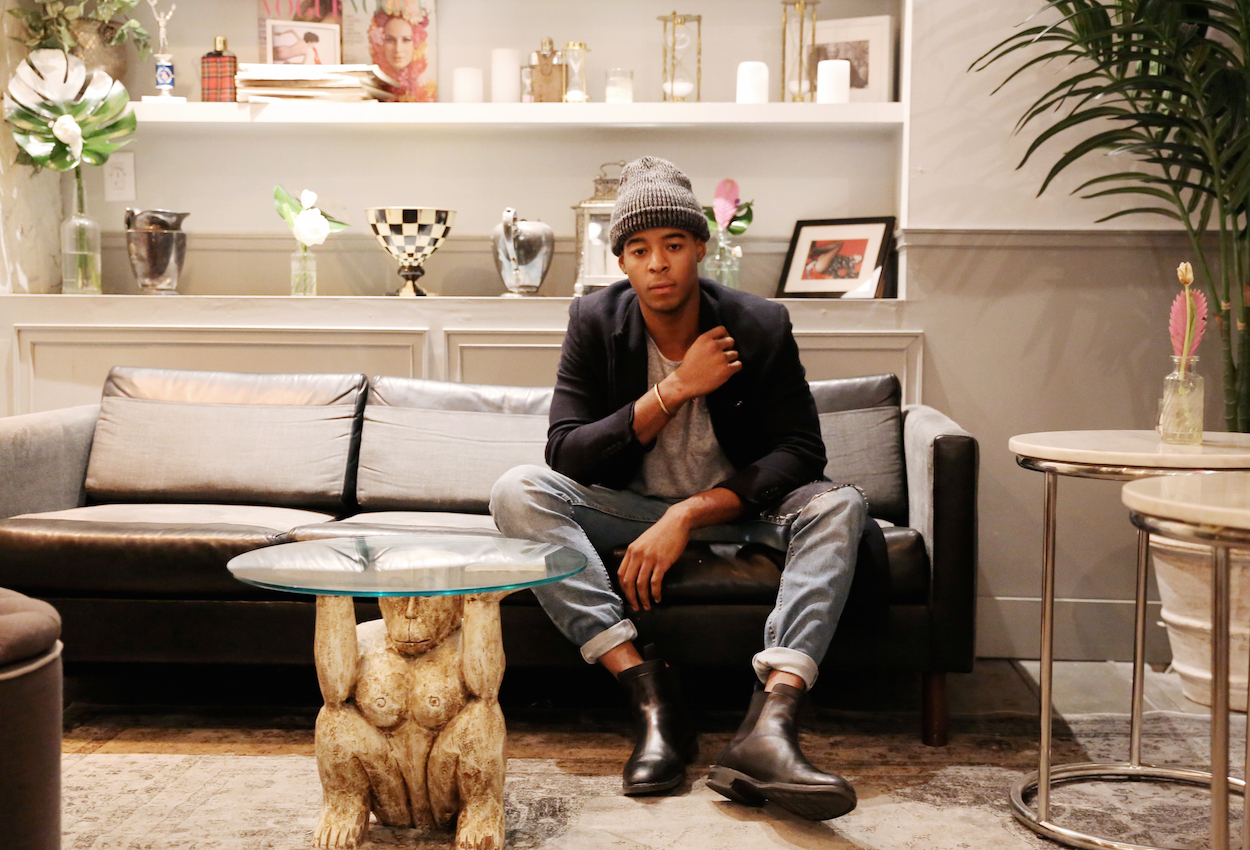 Where are you from and when did you start bartending?
Originally from Freeport, Long Island, born and raised. Small town on the south shore, beautiful views, fresh seafood. I began bartending over 2 years ago at a small American Bistro in Greenwich Village.
If you tended bar in another city/ country, how was that different then NYC?
I wasn't given the pleasure to sling cocktails anywhere outside of New York City, but I'm content with that. New York has it's own nightlife charm that you won't find anywhere else.
How old were you when you had your first drink? What was it?
I was around 11 years old when I had my first alcoholic experience, outside of a small dosage of cough syrup. I raided the fridge late one night to find a glowing blue bottle of Hpnotiq. One sip made my face cringe. At 25, I can't say I've had much of the stuff since.
What is one unforgettable story you have from bartending?
The most unforgettable bar stories are always the ones involving a few sexual escapades. Ones you will never get to hear, because a gentleman doesn't kiss & tell.
Do you get hit on a lot?
The bar is an environment that promotes questionable behavior. As a bartender, I'd say if you're not constantly getting hit on, you're not doing it right.
What are some of your favorite brands to wear?
I'm a huge fan of A.P.C.'s line. Very simplistic sturdy wear. TS(S), Needles, and Nike are just a few more names to throw out there.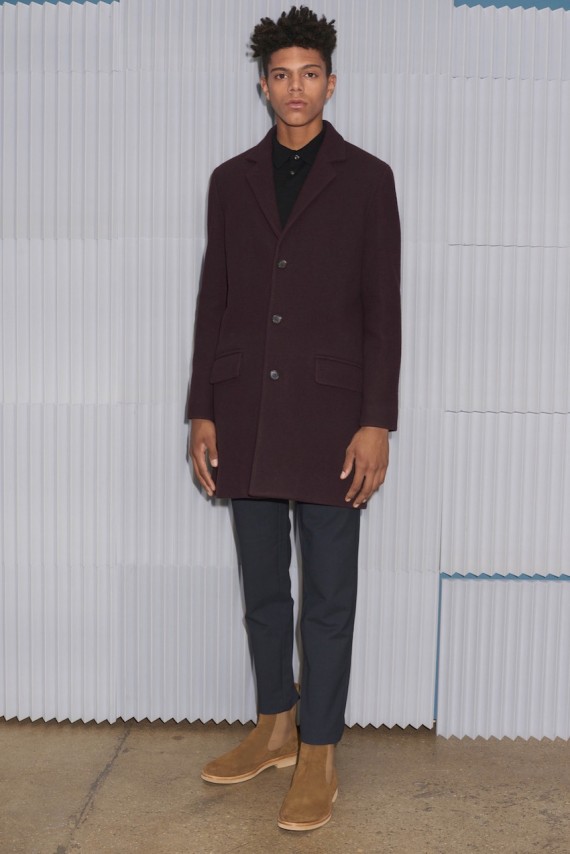 Where do you do shopping in NYC?
For my basics, as of late, I've been at Urban Outfitters for my basic t-shirts from Feathers. They were made for the Gods. All my other purchases have been from Gentry out in Williamsburg. Very unique outerwear collection.
Describe your style in 3 words.
Active Street-Casual.
Favorite band?
My favorite track at this moment of time is "The Other Song" by Spirit. Soft, Jazzy buildup with a beautifully mellow guitar solo. Too good!
Are you more likely to serve a guy in a suit or leather jacket first?
If a guy with a suit and a dude with a leather jacket both walk into the bar, both gentlemen are getting served. It would be somewhat hypocritical of me if I refused service. I sometimes wear a bouble breasted suit to the bar, just because.. Still in search for that leather jacket that'll last and change my life. I accept gifts.
What do you wear on a date?
It all depends on the destination of the date, but for the most part, My goal is to look as clean as possible. Clean, as in I shower daily. I generally stay away from flip-flops, thick gold chains, and sleeveless shirts on first dates.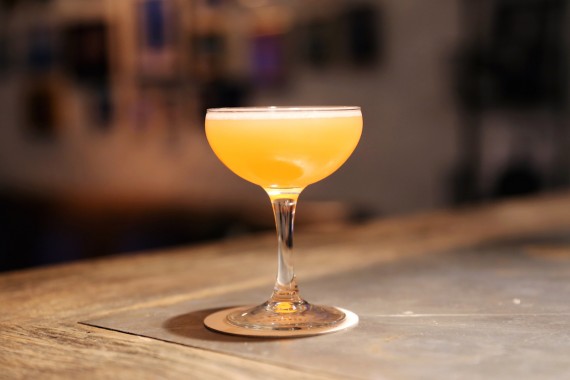 What is your signature drink?
"Cosmo is Dead". It touches all taste profiles with a smokey, bright finish. 3/4oz Mezcal, 3/4oz Aperol, 1/2oz Velvet Falernum. Best served in a Coupe glass, just for show. One of my favorite go to' sat the bar for my undecided patrons.
YOU MAY ALSO LIKE 
6 STYLING TIPS FROM JON SNOW'S BLACK MONOCHROMATIC WINTER LOOK
GROWING YOUR HAIR OUT: MY 1-YEAR UPDATE