- style -
What To Wear To Work When You Want To Distract Your Coworkers
A peek-a-boo knit of course.
08 . 04 . 14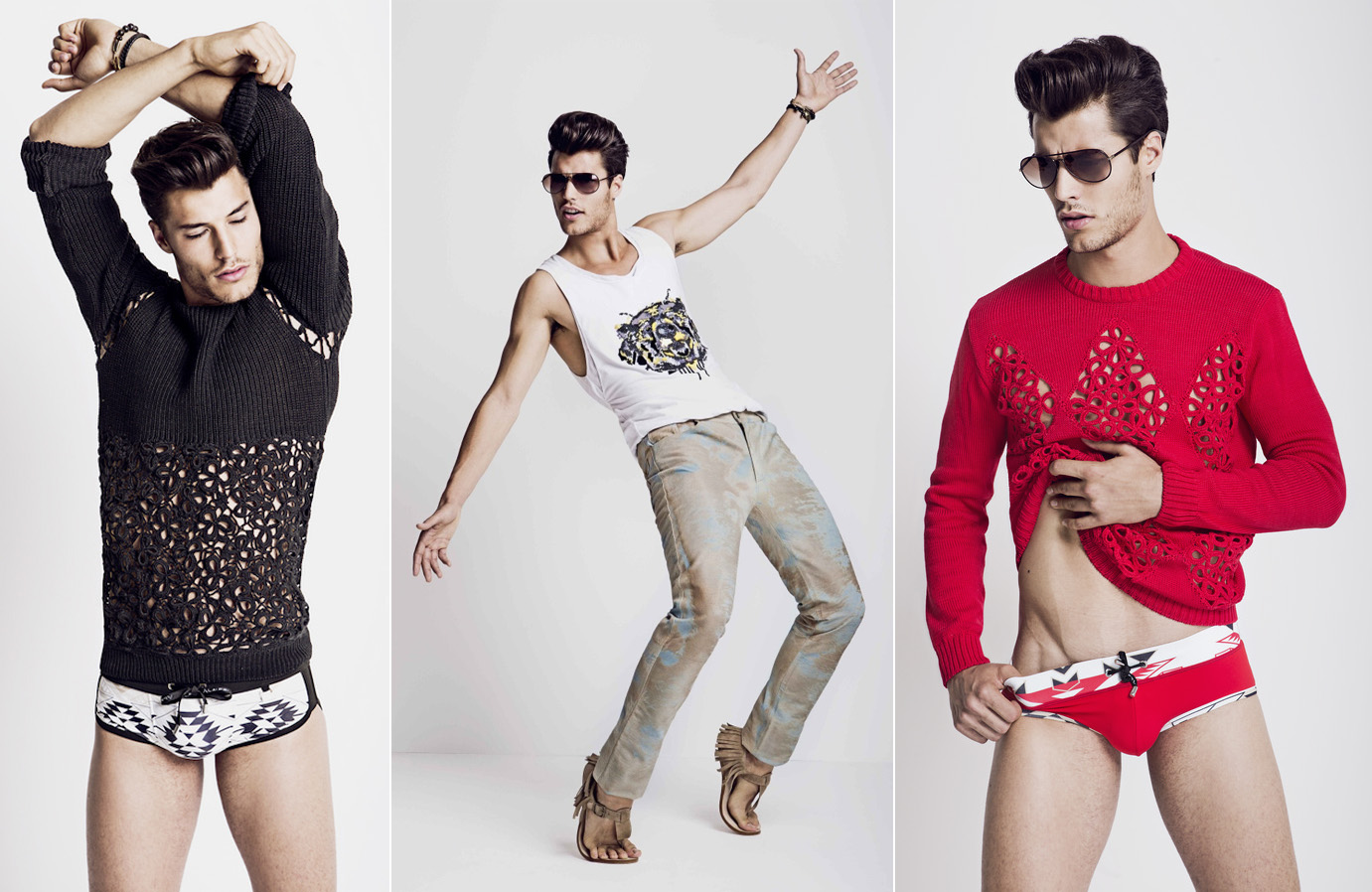 It's Monday and it's August so I'm guessing it's going to be an unusually slow day at the office and your boss is still in the Hamptons or at the beach. So I figured, why not check out a cool new menswear label that will certainly spice things up at work and may even get you fired. LAIFEI is the label under inspection today and bold prints and peek-a-boo knits are their game.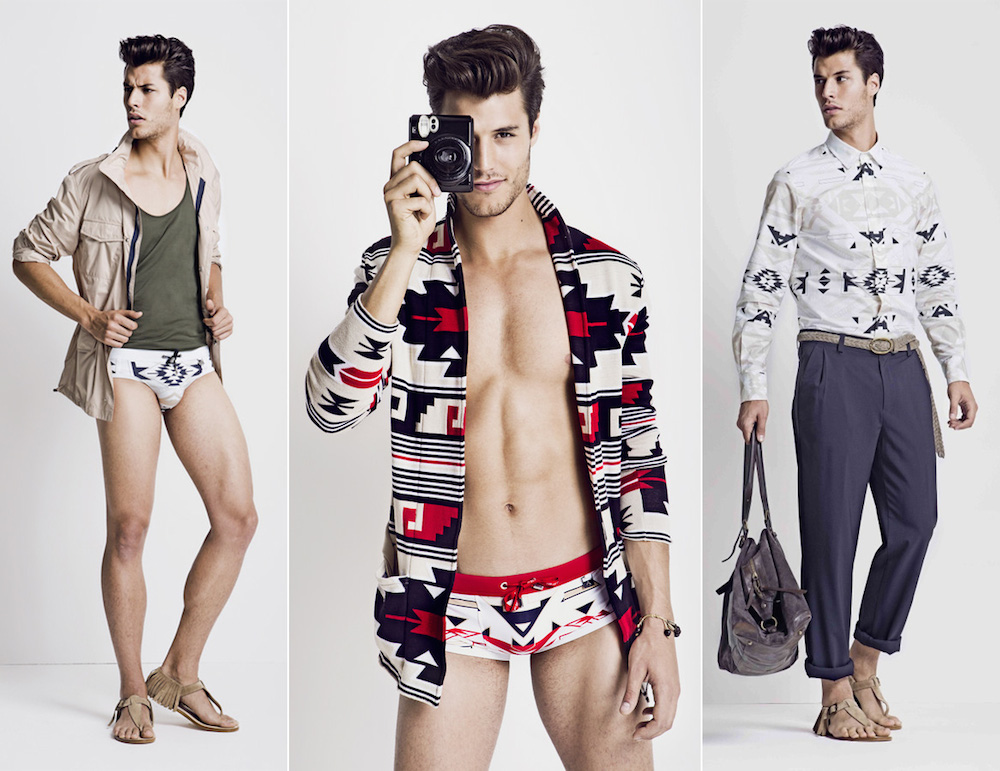 Designed by Mario Dice, LAIFEI will initially target the Italian, Arab Emirates, Russian and Swiss markets, but I see no reason why we Americans should be left out of the bunch. I'm not afraid of strong pattern and an illusion crop top, especially considering I just rocked a Vivienne Westwood version while out west. Aside from the provocative knits, the label's focus in on leisure styles for the polished traveler. You know we all like to get a little fancy now and then while up in the air. The collection consisting of predominantly navy, red and neutrals, includes both ready to wear and swimwear. Oh yea, there is a camouflage Speedo for those of you who want to ride that rising wave this summer. The modern line up also features lightweight versatile jackets, casual shirting and much more rad graphics.