- style -
When Burger King Met Casanova (And A New Male Sexuality)
Normcore is dead.
06 . 19 . 15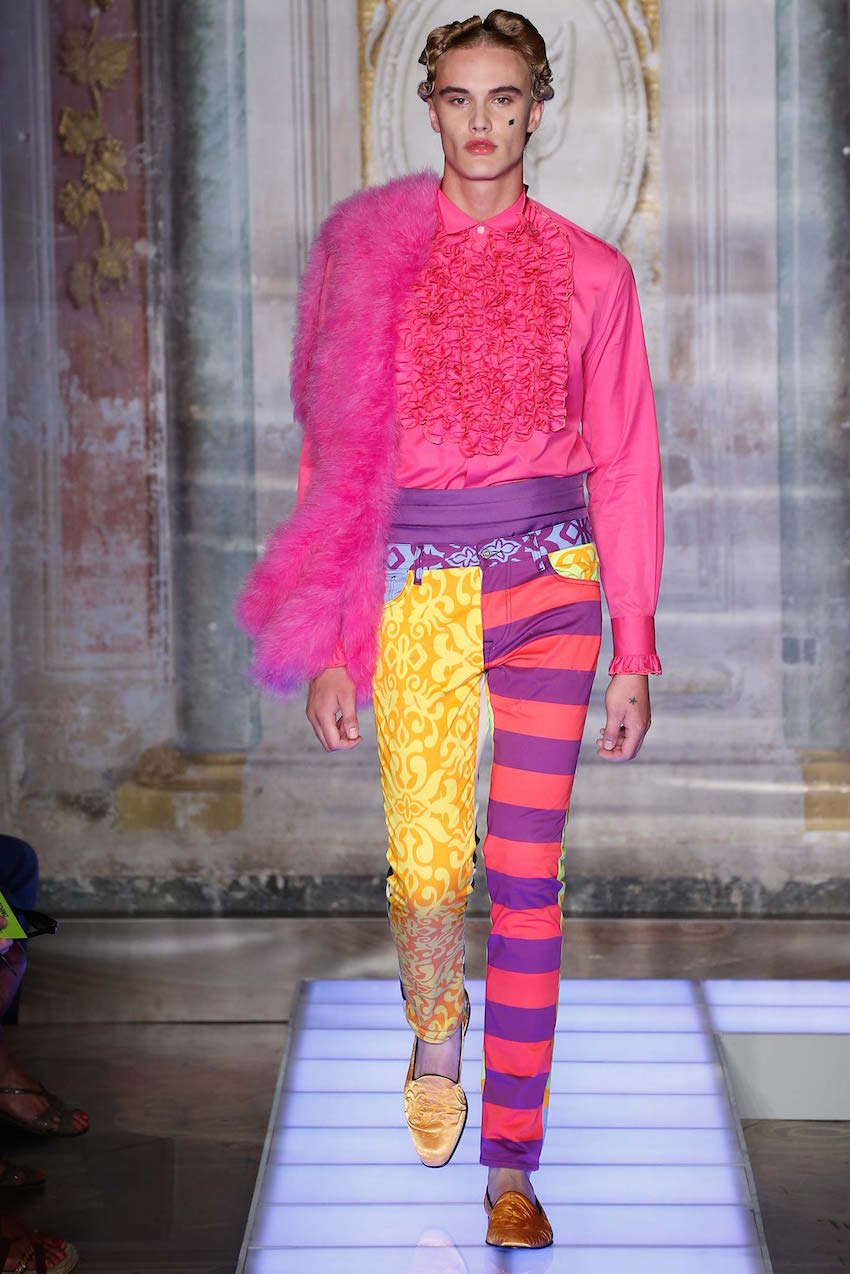 If Gucci resort 2016 thrilled you, then Moschino spring 2016 floored you.
I am currently traveling in Milan, but felt it necessary to stop everything and discuss this the new male sexuality that walked the runway at Moschino.
Jeremy Scott celebrated the fact that Normcore is dead at Pitti Uomo in Florence. So in replace of this look he revealed a new male sexuality dressed in a kind of glitzy globe-trotting eclecticism, the same kind I predicted to hit the runways at LCM. By taking advantage of the luxury of having the freedom at Pitti to do what he wants, Scott created a world of brilliant excess.
It's old-world aristocratic glamour infused with contemporary notions of Androgyny. In an industry saturated with uniform '70s looks, this aristocratic perspective of a retro idea is both refreshing and inspiring.
With Scott's clothes, the context is just as important as the construction and whilst that may not be a set-up that is sustainable, for now, Scott is free to create candidly. Channeling inspirations that ranged from Giovanni Casanova and Louis XVI to the Moto GP, Scott created a fun, irreverent collection that shattered the boundaries between casual and formal.
Parkas were decorated with motorcycle race suit logos and were juxtaposed with tailcoats embellished with gold embroideries. Cotton shirts and coordinated denim pants were injected with an edgy tacky glamour printed with images of precious gems. If odd elements like this can happily coexist, why can't we all just get along?
Fashion is powerful like that, it needs to be free to grow and develop and allow men to wear really big crowns. Diversity in fashion is more than just a black-and-white issue.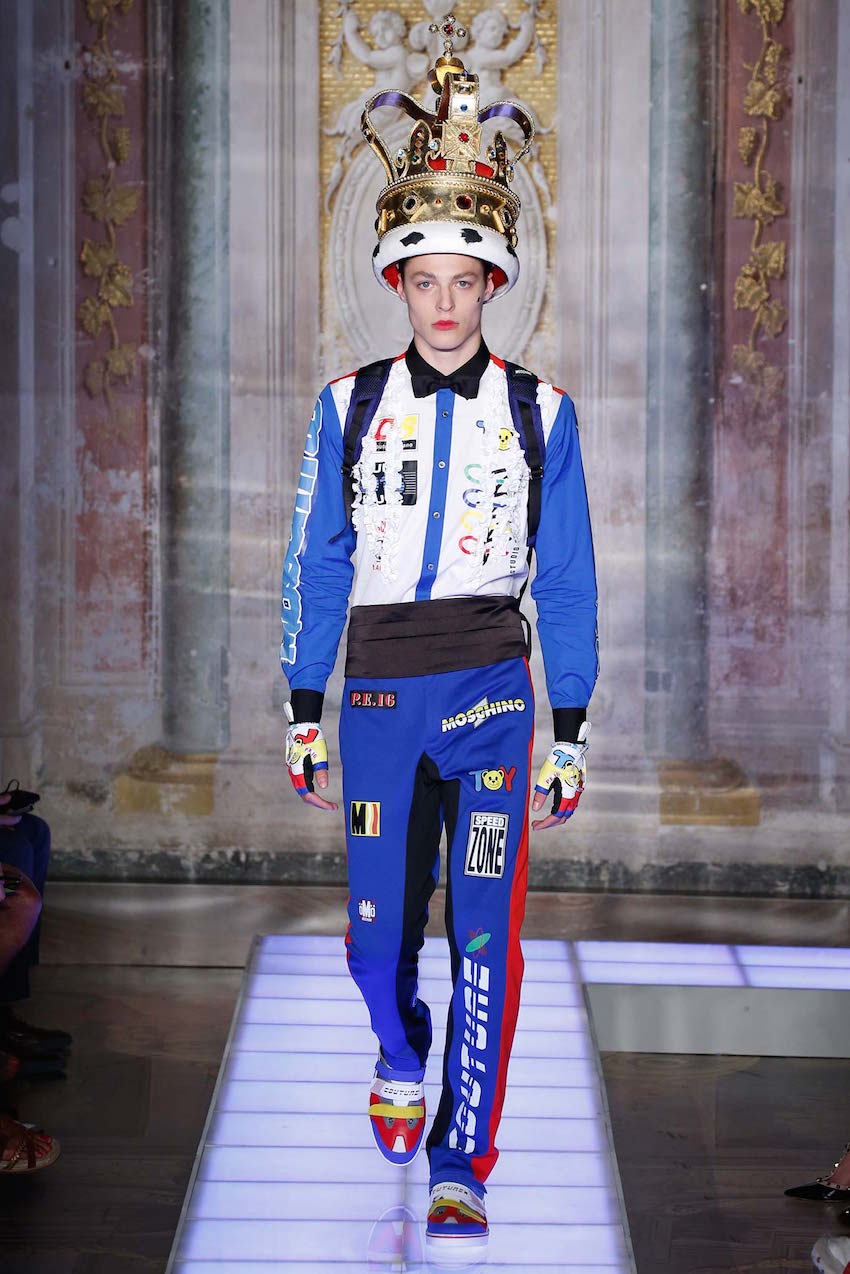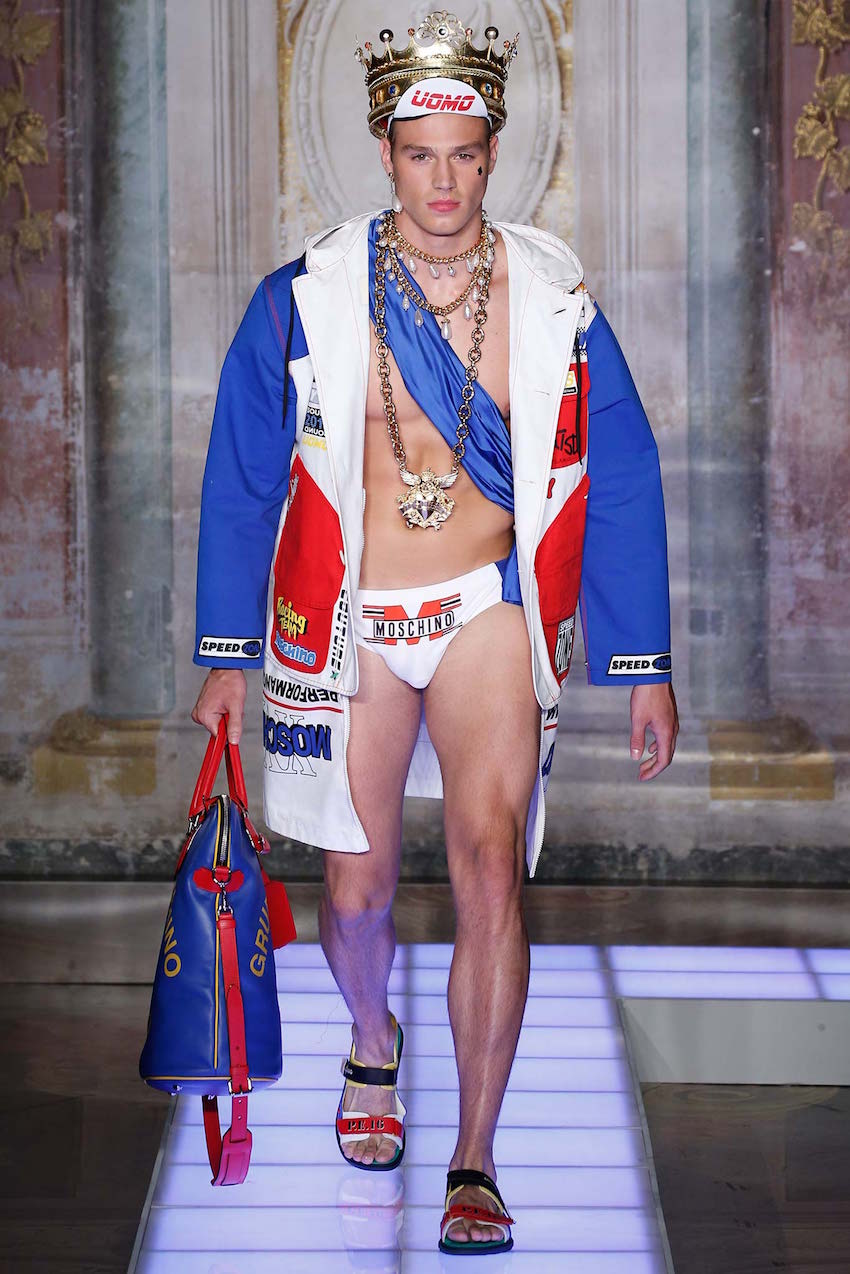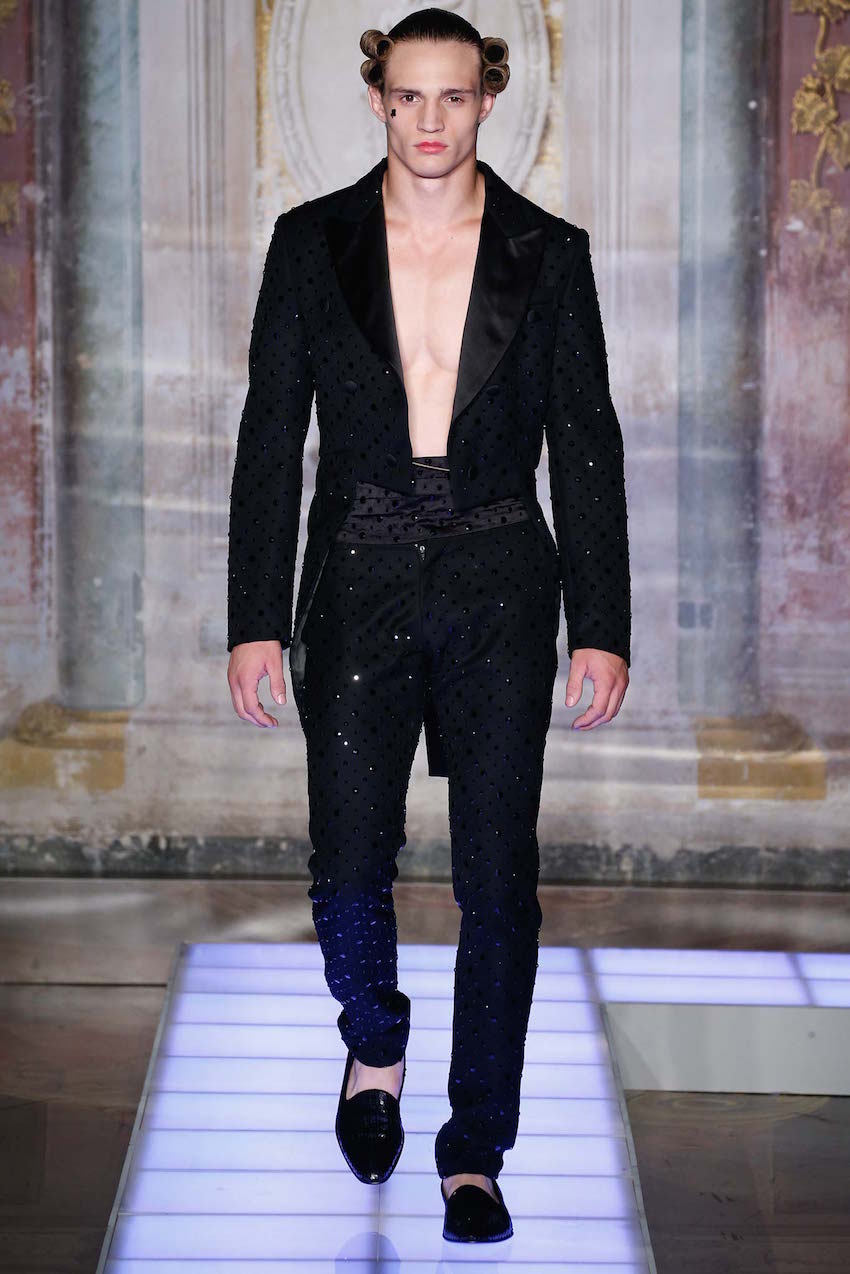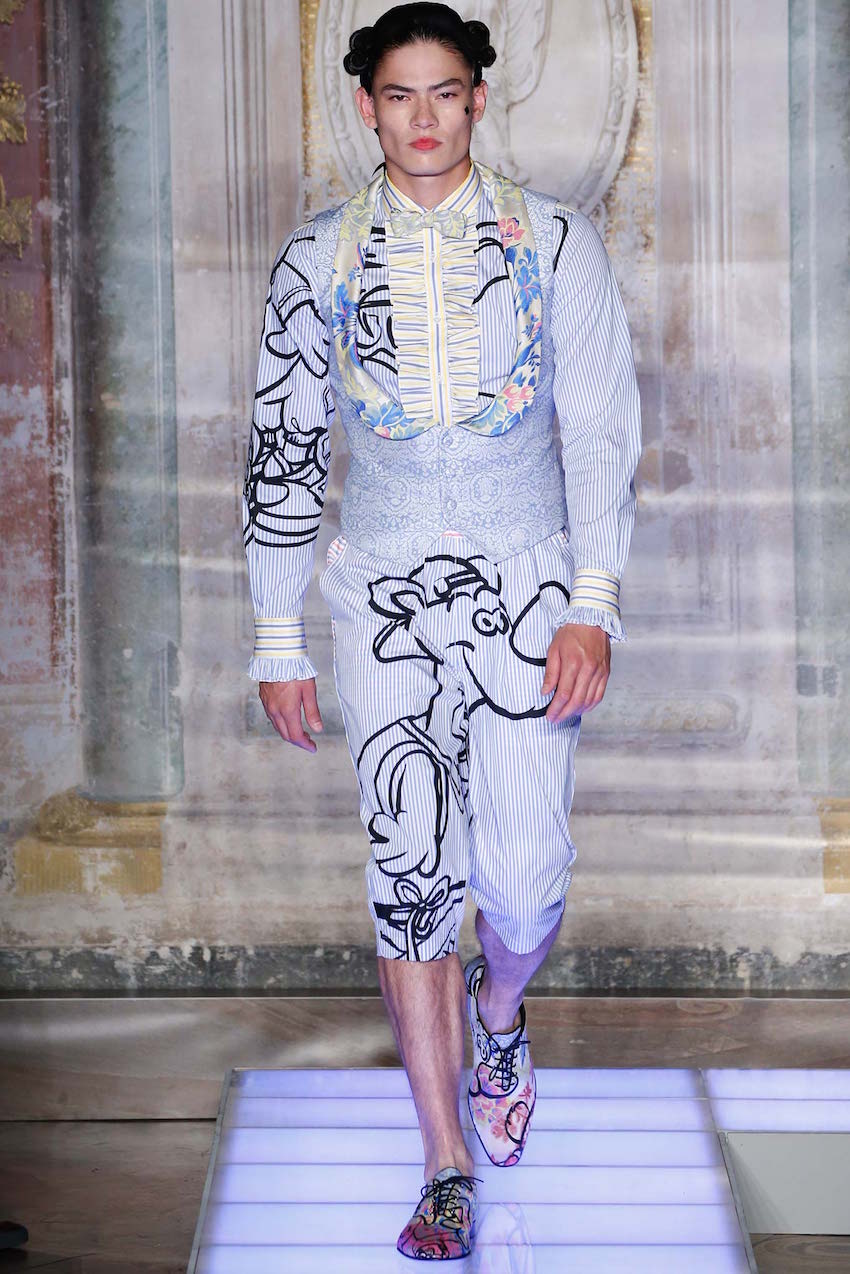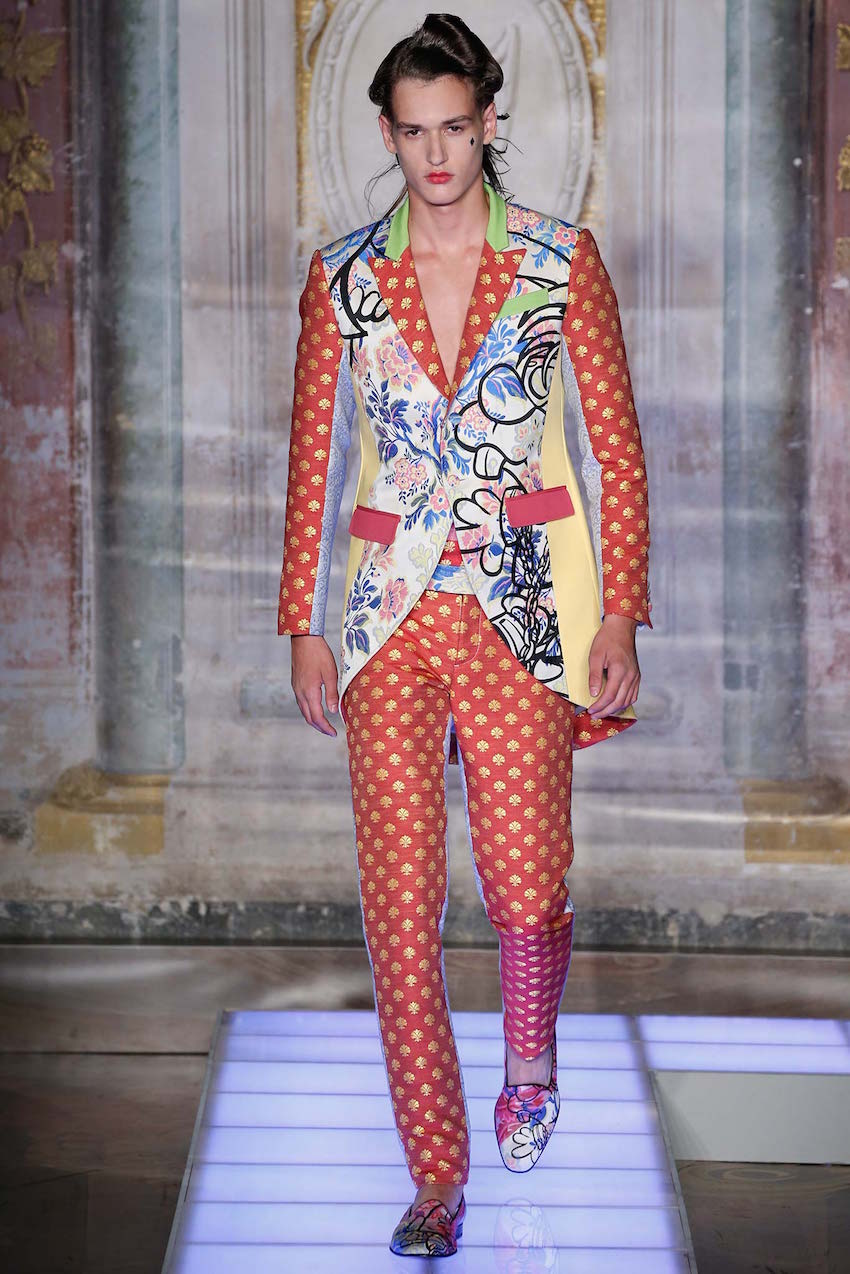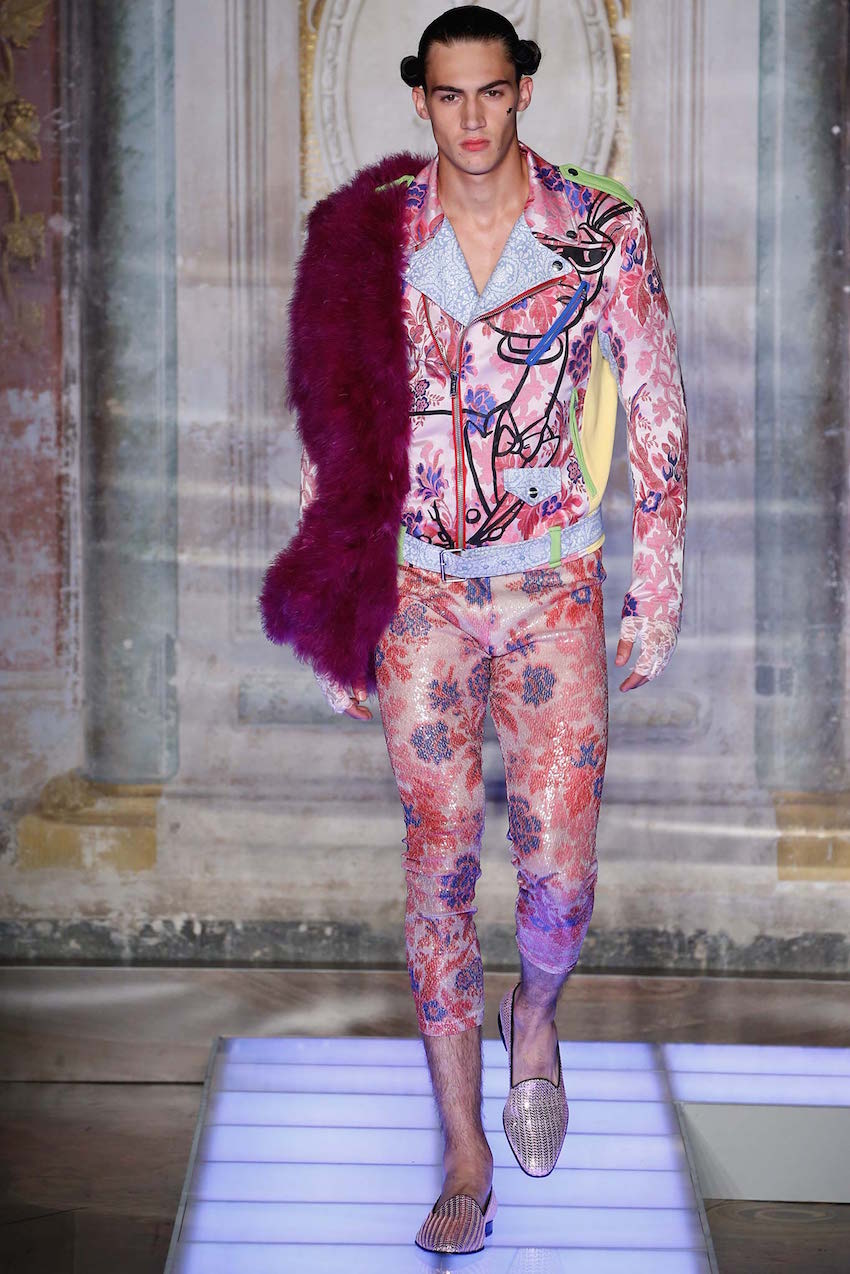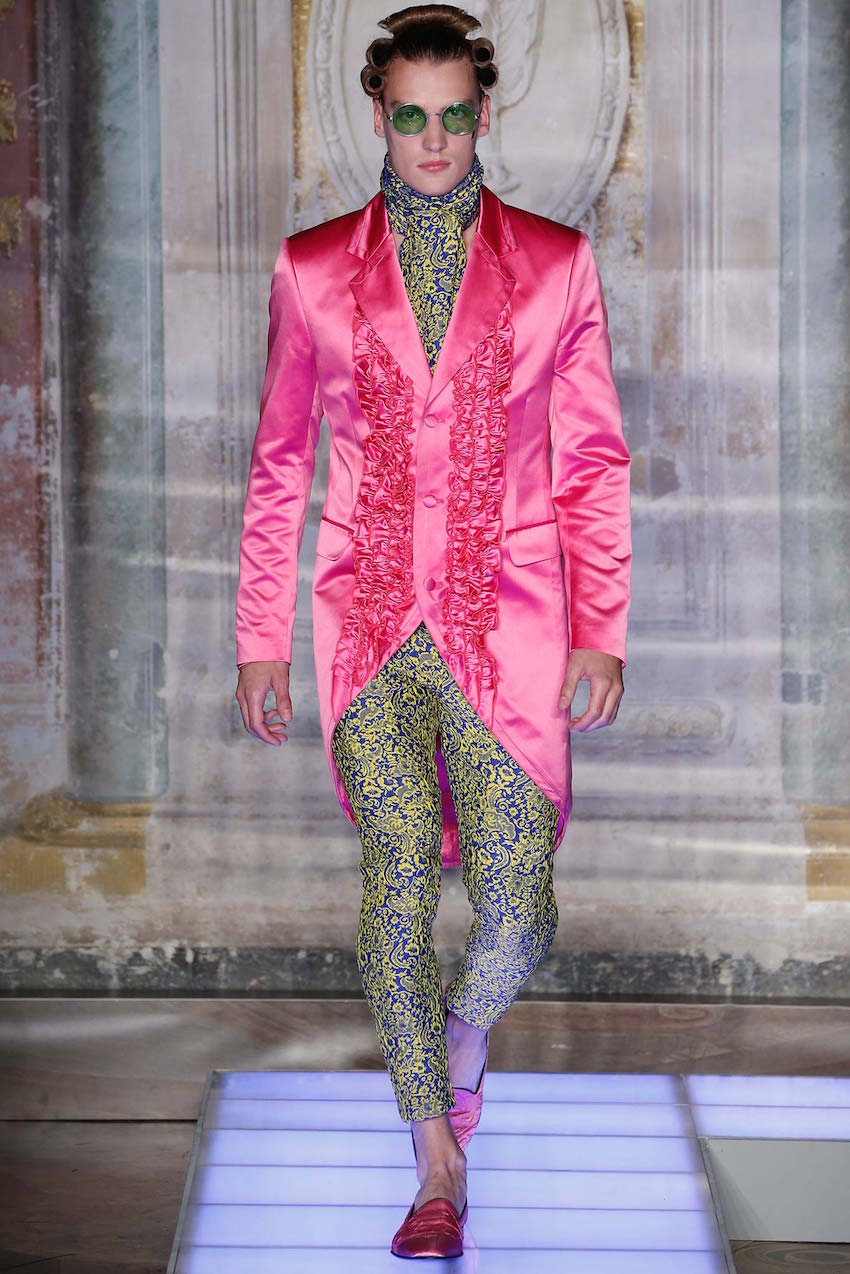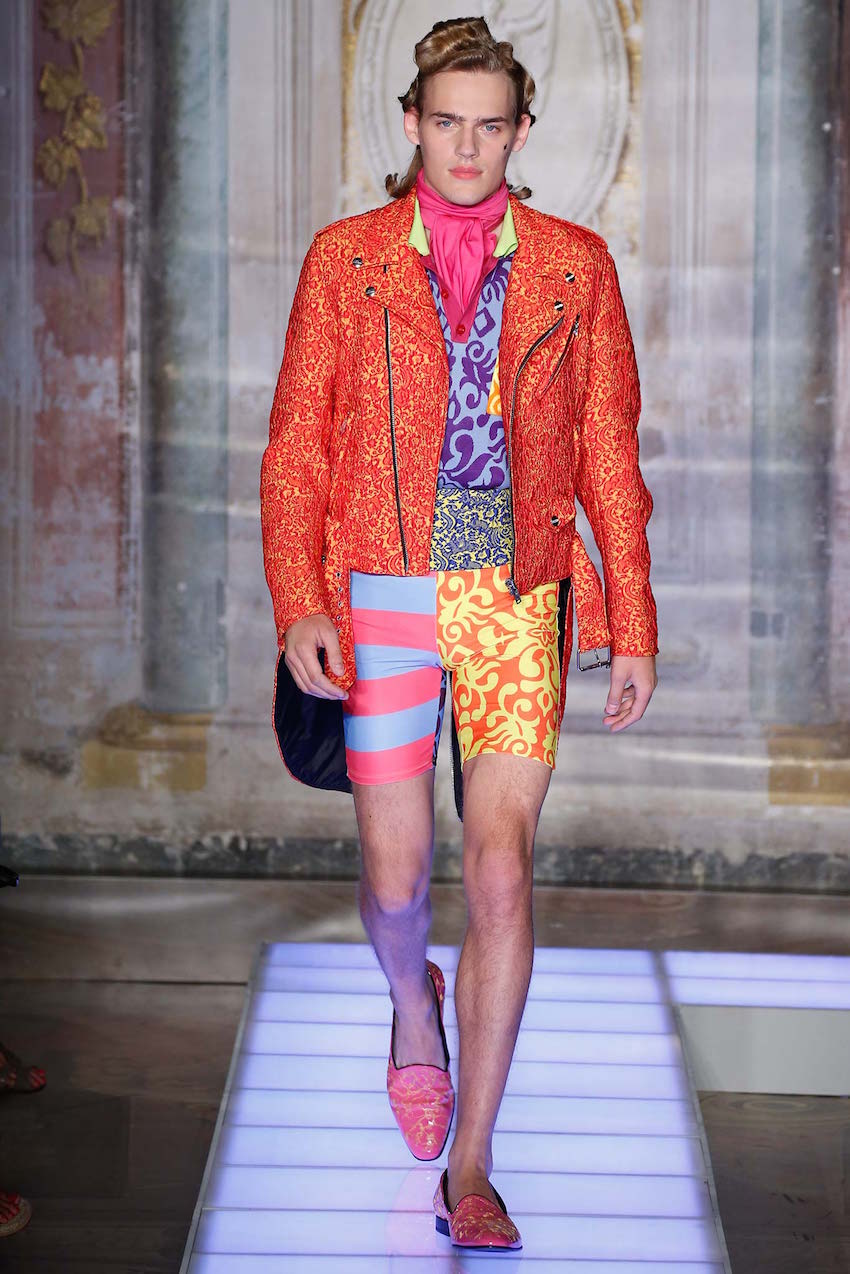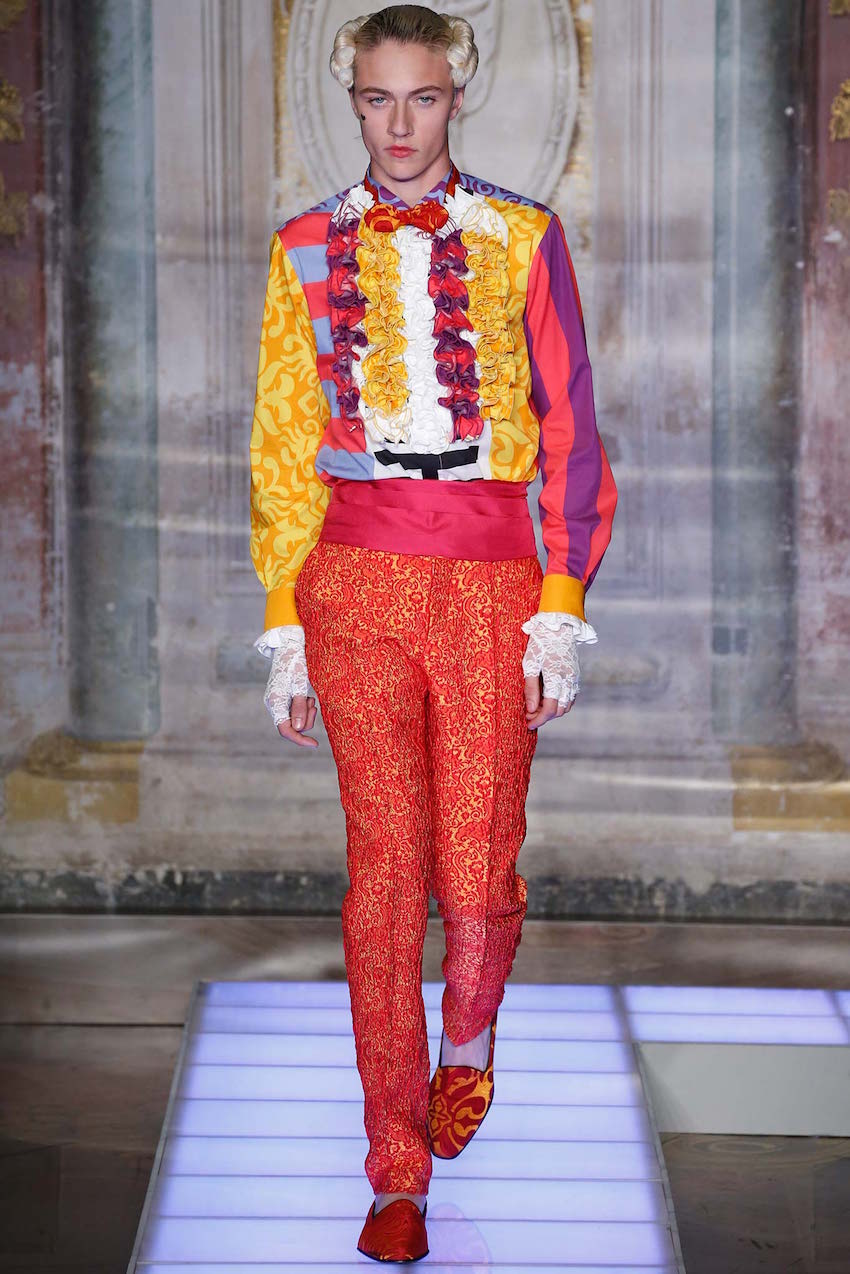 – YOU MAY ALSO LIKE –
WEARING VERY, VERY BLUE LEATHER AT LCM SS16, DAY 3
A DAY IN THE LIFE DURING LCMSS16, DAY 2