- style -
Why I Still Can't Get Over Riff Raff's 2014 VMA Look
Dear Riff Raff, can I call you Riff? Can we talk about the tank you wore under that cornball charm-drenched denim suit?
08 . 25 . 14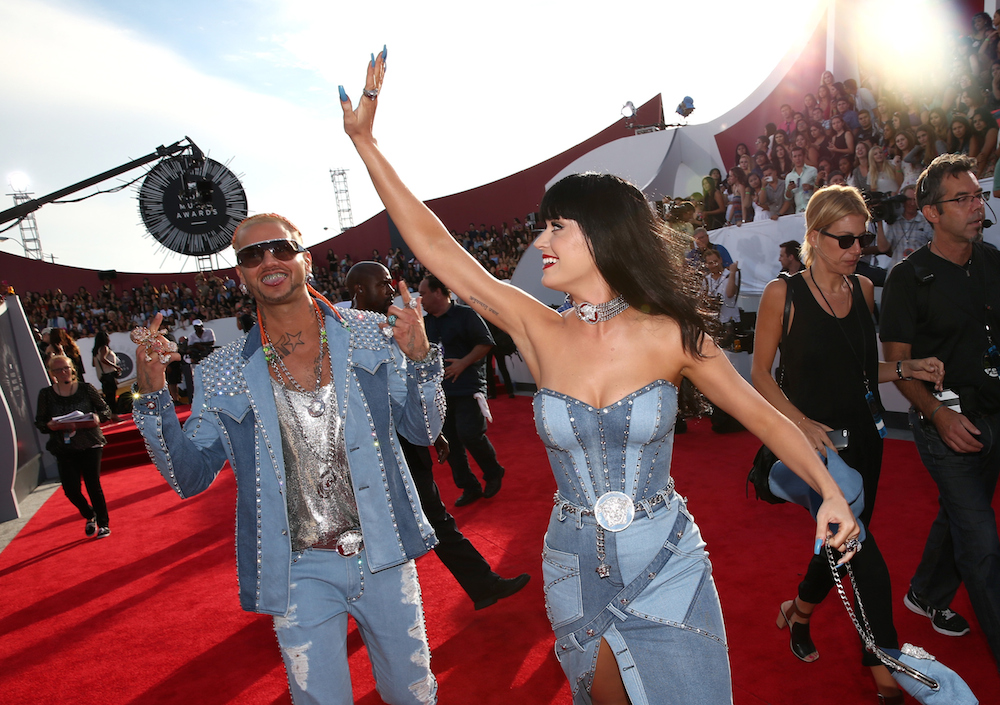 Katy Perry and Riff Raff took to last night's VMAs red carpet highlighting one of most iconic looks of '00s. Perry and Raff stepped out in matching double-denim ensembles that blatantly recalled the couples' Canadian tuxedo Britney Spears and Justin Timberlake wore in 2001. While the look operated on an entirely literal level, this type of cultural appropriation keeps red carpets fresh. Katy certainly appeared to have enjoyed herself. But Ms. Perry aside, I must admit, I was quite into Riff Raff's look.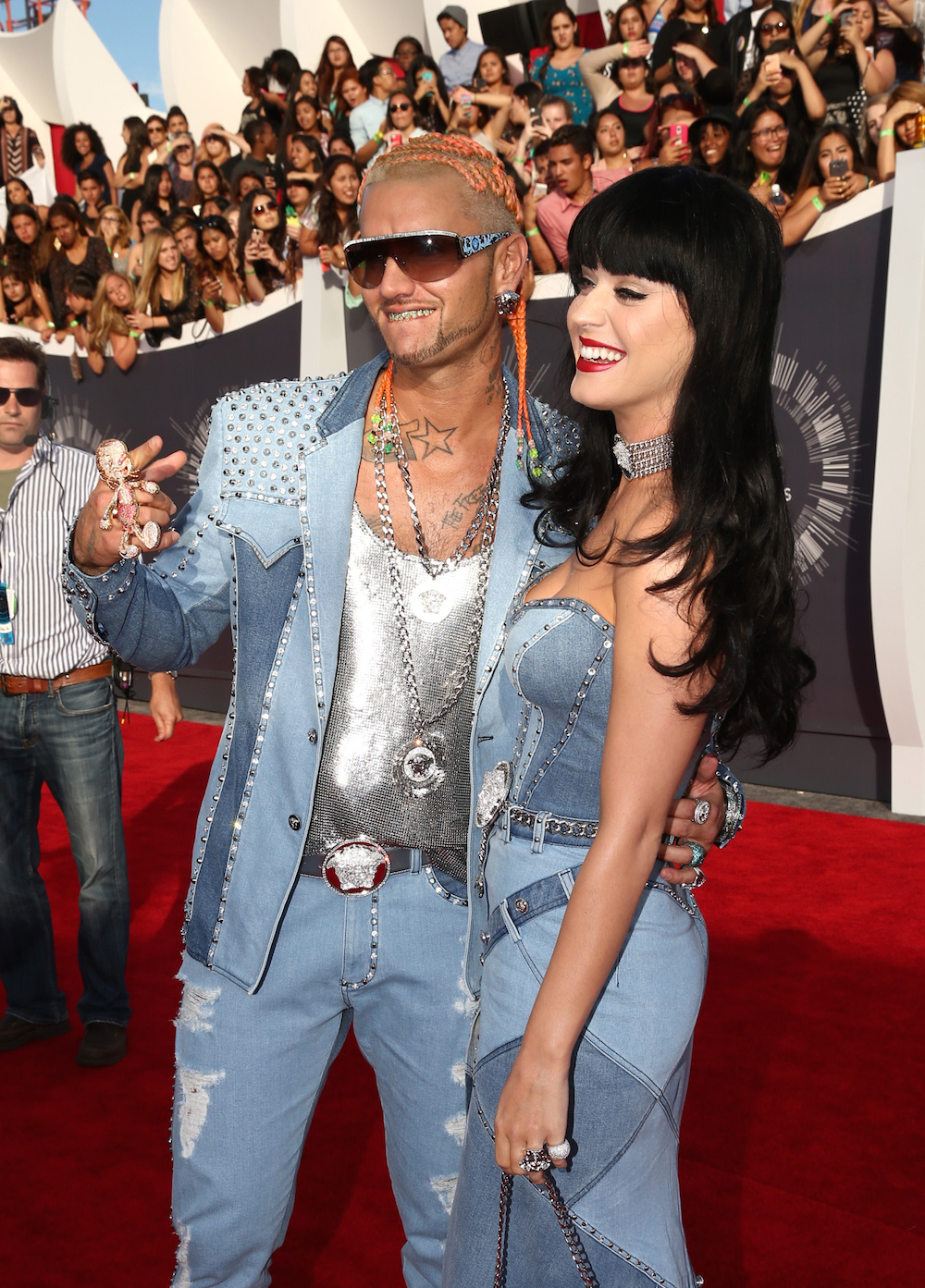 Is it ridiculous? Yes. But is it Riff Raff, and thus, par for the course? Yes. And if there was any time to like a denim-Timberlake wrapped Joint, it certainly would be this one. Is the look together a bit intense? Yes, but imagine how killer each item would look as a separate? One item in particular caught my fancy. The orange cornrow sporting dude wore a metallic grey tank by Versace that looked like liquid silver. I could not stop eyeballing it all evening. Could you imagine that paired with a grey suit or black tux? Or even better dark jeans and a leather jacket? What about with a white blazer or olive-green leather bomber? The possibilities are almost as endless as Versace's supply of denim.