- style -
Why Wearing White On Memorial Day Is Cooler Then Wearing A Batman Outfit To Prom
It's the freakin' weekend, baby, we're about to have us some super hero sized fun in Topman.
05 . 21 . 15
Because in some ways wearing a white look that is truly fresh to death on Memorial Day is less expected then seeing Jaden Smith in a Batman costume.
Have you experienced that feeling of pure joy this season? You know the sensation. Like when you wake up and look to your iPhone, hoping for good news, a text back, new Instagram followers or at the very least Jaden Smith wearing a white Batman costume again? These days seeing Jaden Smith's style exploration is enough to get me going. And of course a great forecast for the weekend ahead is sun filled.
But wait, this weekend the stars align and we have the same weather forecast as the mysterious wonderful land of Cupertino, a fresh Jaden Smith white Batman look to admire and bonus, Memorial Day is 24 hours away baby!
Memorial Day, summer's annual coming out party, marks one of the happiest days of the year next to the last day of fashion month and national Pancake Day. What better to wear to a coming out party then white? I treat Memorial Day as an excuse to double down and go white from head-to-toe. Although I don't listen to, or approve of, those old school rules, see How To: Turn Summer Whites To Winter Wearables.
Wearing white on Memorial Day was traditional and typical for so long that I believe it has done the full 360 and became cool again. You know, a bit like Bruce Jenner.
And here's some great news, Topman is having an all white sale right now! See below.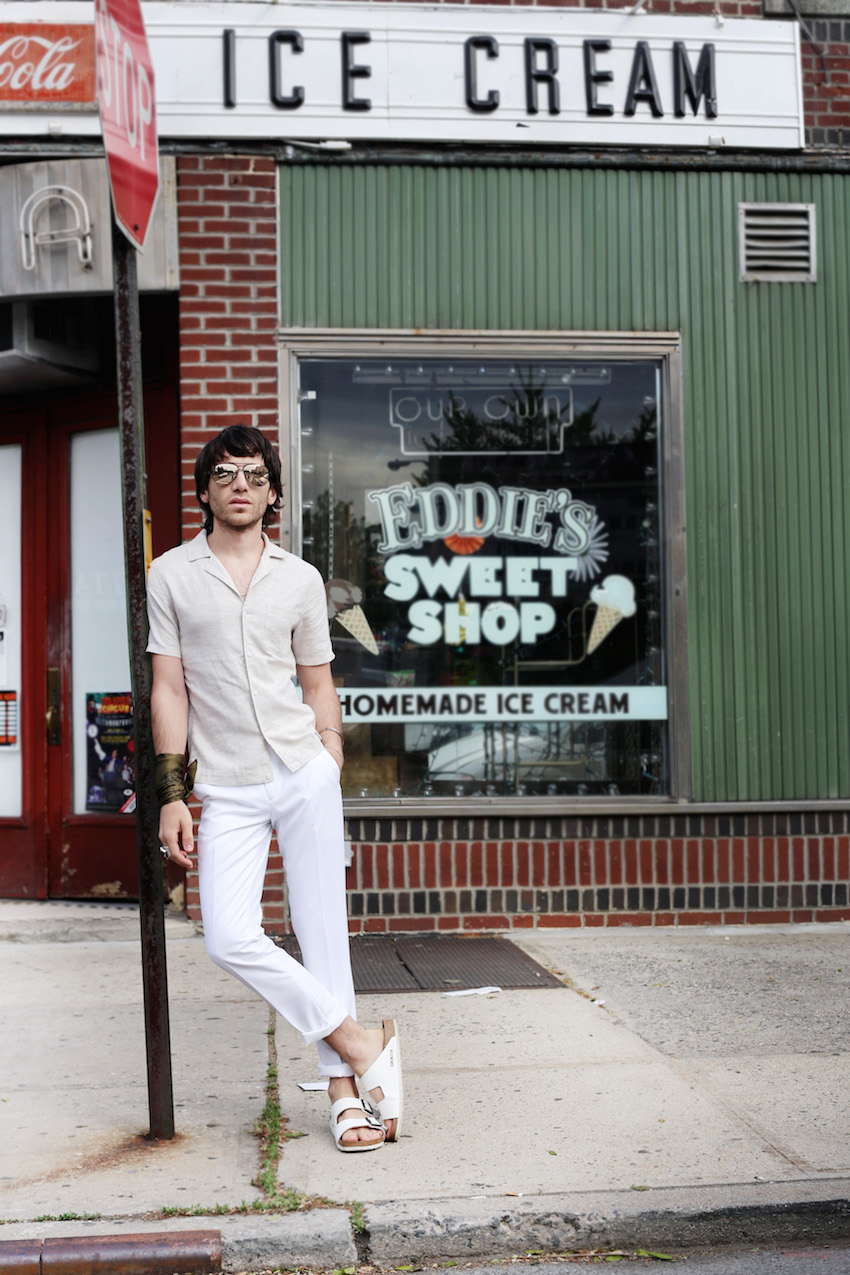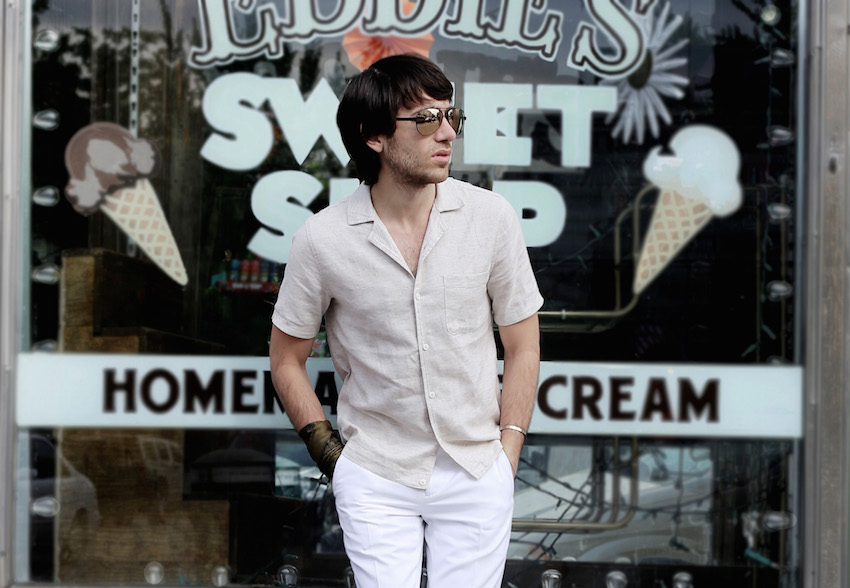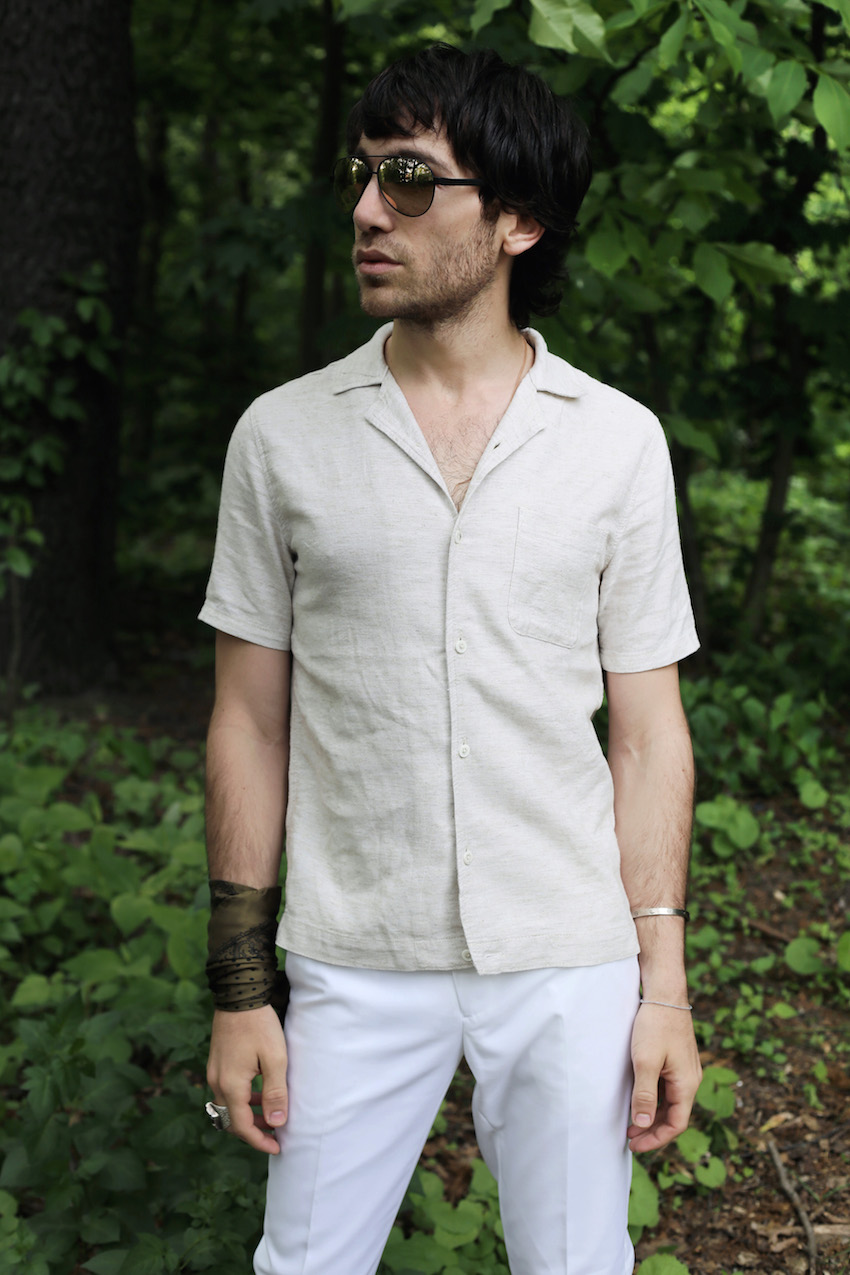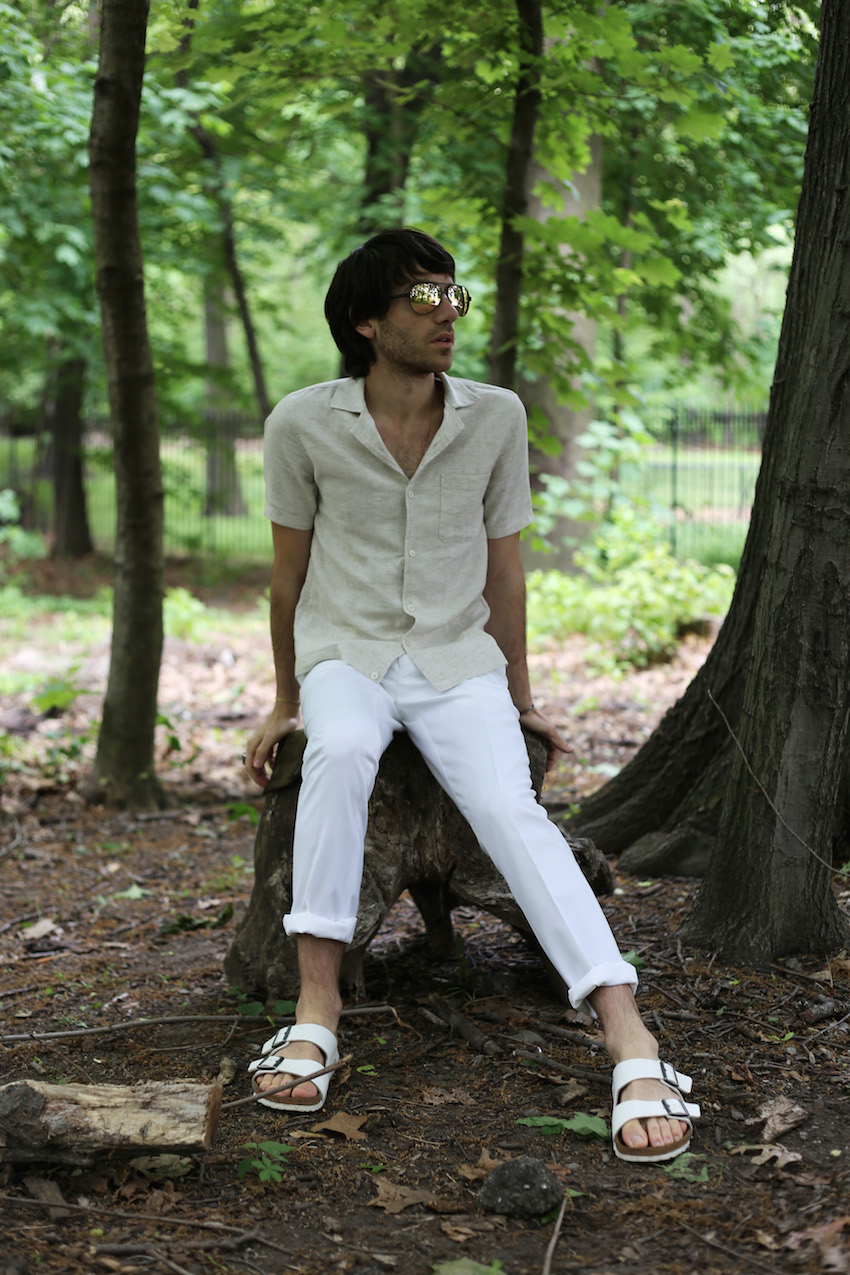 (Look: TOPMAN/ Sandals: Birkenstock/ Sunglasses: David Yurham)
–  YOU MAY ALSO LIKE –
LITTLE SUR ON NEW MUSIC, DREAMING AND GOING COMMANDO: EXCLUSIVE INTERVIEW
WHY HARRY STYLES IS THE NEW JAMES BOND
HOW TO GROW OUT YOUR HAIR OUT AND BE OKAY WITH IT: THE FIRST CUT