- style -
He Wore Green Velvet: Douglas Booth, Style Icon
He's smoother then Pharrell's legs at the Grammys.
02 . 10 . 15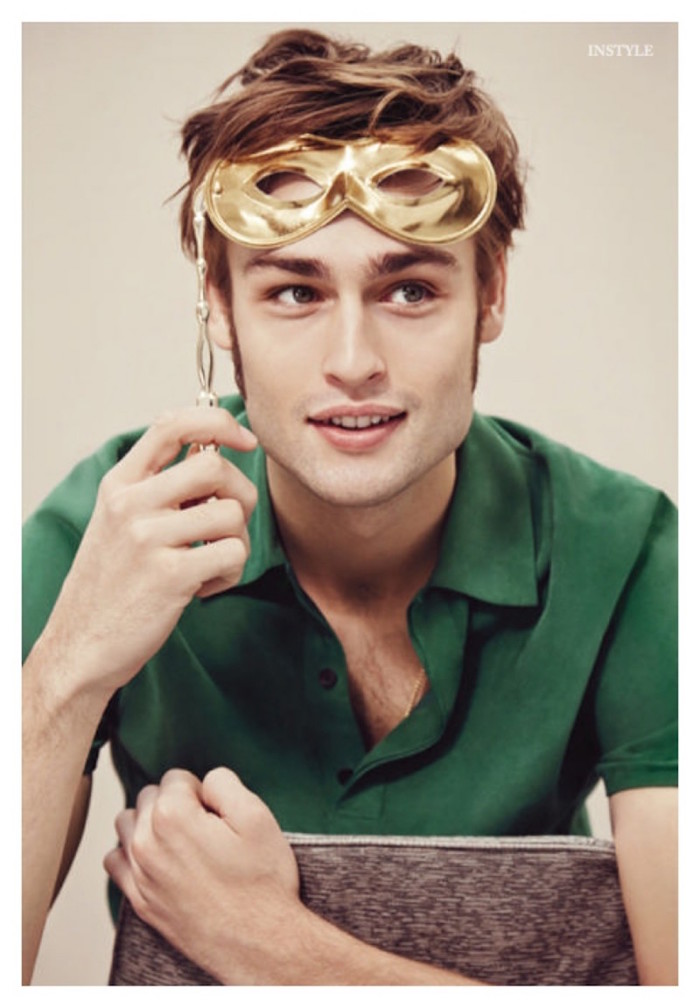 (Douglas Booth for Instyle Magazine)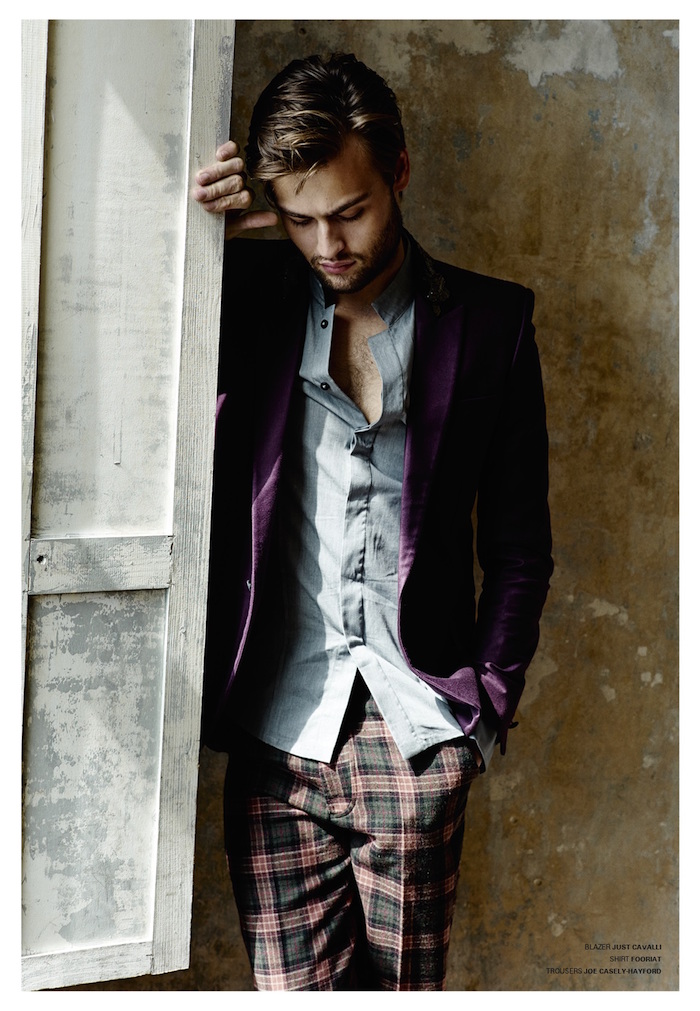 (Booth in Drama Magazine)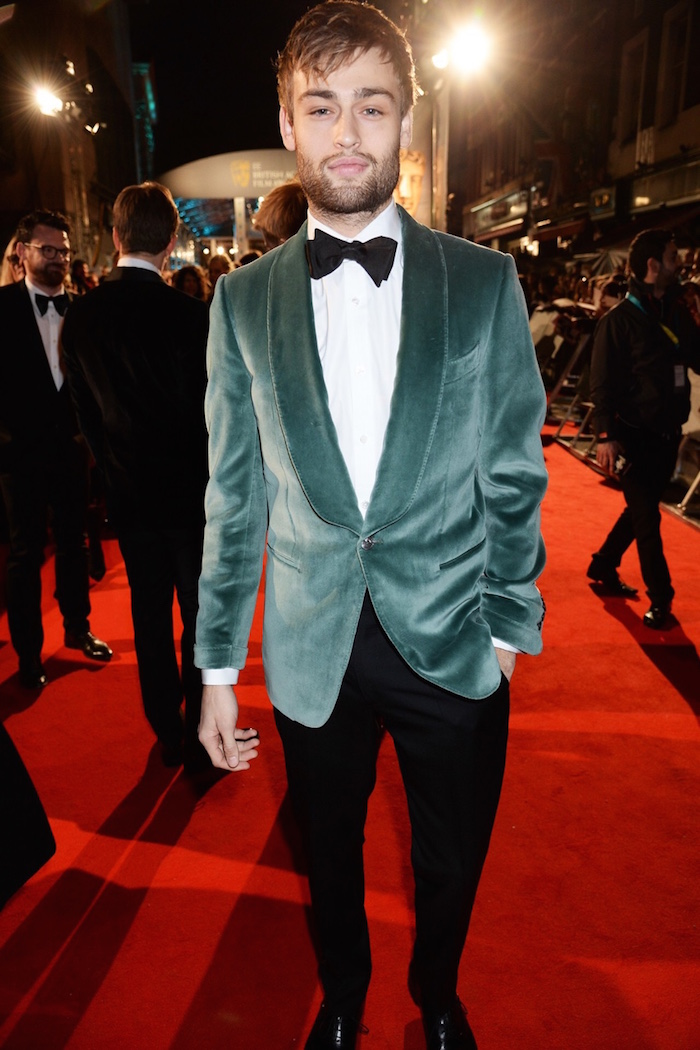 Do you think it's because Douglas Booth is a Cancer that he has successfully been able to juggle multiple careers that span the occupational index of acting, modeling and never not looking good? Or is it simply because he's mastered the task of maintaining the perfect 5 o'clock shadow?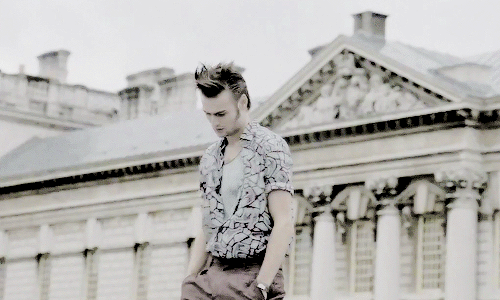 A former model, it's no surprise that British actor is shaping up to become quite the style icon.
I started hypothesizing this last night as Douglas Booth emerged as a green velvet dream on the red carpet at the BAFTA Awards in London. The British actor served up a Dunhill olive green velvet dinner jacket that was smoother then Pharrell's legs in shorts. Booth completed his look with a white cotton evening shirt, wool trousers, a silk bow-tie and black lace-up shoes.
But whether the guy's in green velvet or a bunny t-shirt at the fall 2015 Coach presentation during the London Men's shows, he always does it with an infectious fearless, anything goes attitude and gumption.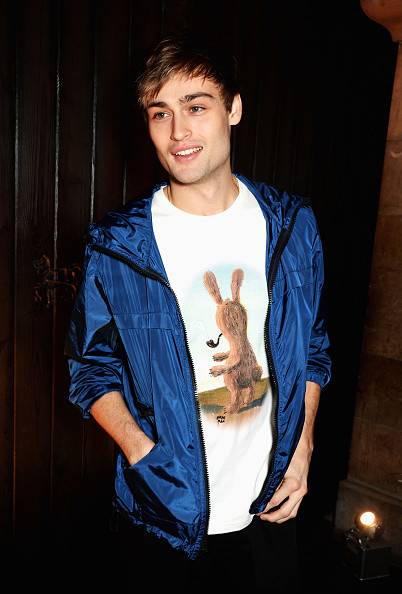 Regardless of our opinions on Booth's style swag, it appears as though his style is undoubtedly a window into his adaptable vocational triumphs. Just when it seems like he's hit a home run with his seemingly signature, unflinching style (e.g., a perfectly sculpted suit and tie), he surprises you with a contrasting look (a low cut grey tank with relaxed fit cotton jacket and loose fitted trousers in shades of salmon and rose), confidently worn with the same level of confidence and swagger as the first look.
So how does Booth work a green velvet blazer with effortless conviction your wondering? What is that evasive quality he has that so many aspire to?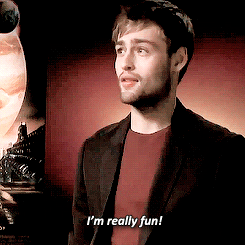 There is a tumblr that exists called, Douglas Booth Is A Life Ruiner. I mean just because I sent two suits to be tailored for the second time to the cleaners and ordered a blue velvet blazer doesn't mean the man destroys lives. Just maybe ravages bank accounts.