- travel -
Hotel Like Jagger: Corinthia Hotel London
Meet the hotel that treats you like you're Queen Elizabeth.
02 . 03 . 17
Ah hotel living: your room is cleaned for you daily. There's a cocktail just a phone call away. And, sometimes the design is so fabulous, it inspires crazy dreams of redecoration upon returning home. We here at Oyster Colored Velvet love to flesh out those unapologetically wonderful hotels from around the world. So dip into OCV's mini bar, grab a drink and check out how to Hotel Like Jagger. 
The Corinthia Hotel London is an oasis of concrete charm with lavender petals.
This is what I found while staying at the Corinthia London Hotel, a 21st century grand hotel located in the heart of London, last month during the London Men's fall 2017 shows.
Of course this is not a surprise considering Johnny Depp and Rihanna have called the hotel temporary residence.
Style and music icons aside, something simple to also find at the Corinthia Hotel London is easy elegance. It's everywhere. From the unpretentious interiors to the lavender scented pillow spray and petals on your nightstand, there's a certain kind of unfussy elegance about his place.
But there's more to this hot spot then just a sleek look and fresh sent.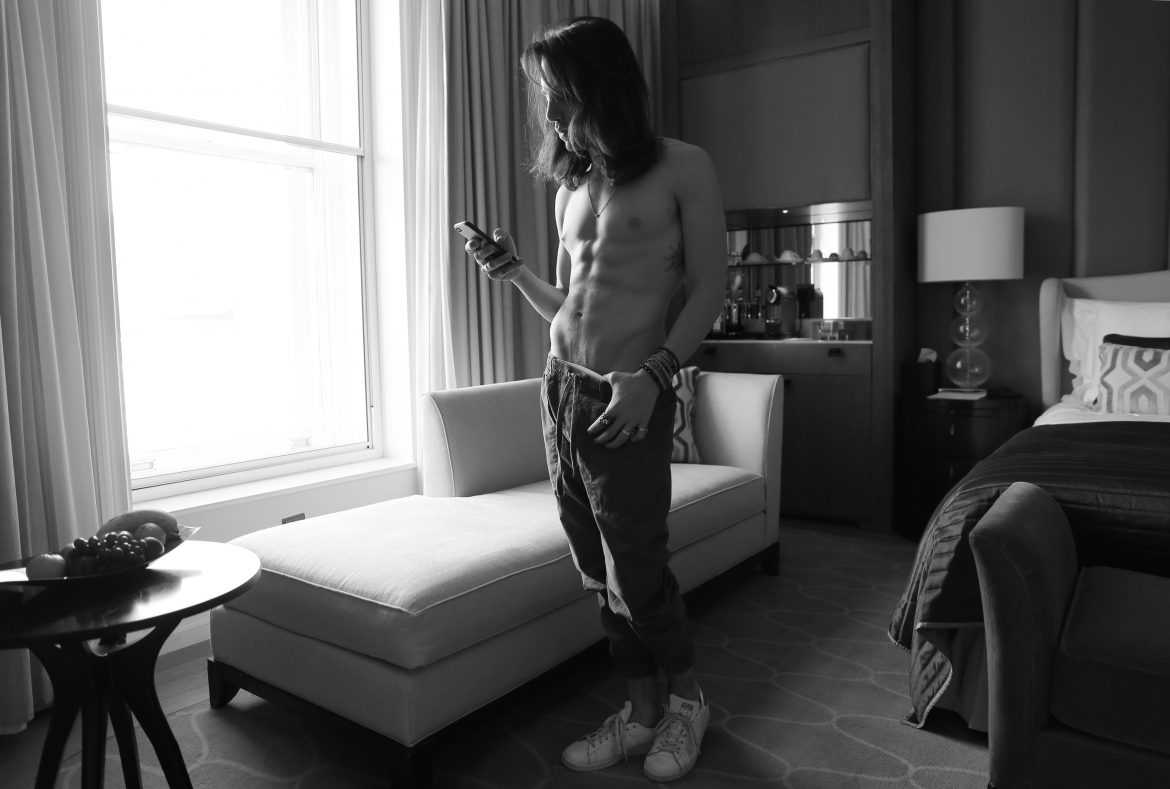 The ESPA's, heated indoor pools and saunas are all genuinely alluring, but in the end it's the Gentlemen's Topiary that nails it: right offerings, right feel, with treatments all aimed at routine quick fixes and al all over body polish and prune. I recommend the 'Whiskey and Wet Shave' and not just because of the golden drink you so generously get poured at the end. The treatment is quite quick and exactly what your skin needs. I promise.
After your treatment grab something to eat at The Northall or Massimo Restaurant where all foodies and cocktail connoisseurs will be at home.
The hotel really has it all and then some. I honestly found it hard to tear myself out of my room to attend the men's shows.
Click here to book your stay and wonder no more where to stay in London.