- travel -
Liking It Hot At The Del
What's better then joining Marilyn Monroe, the beach and a gorgeous giant wooden structure? All that plus a creamery.
08 . 12 . 14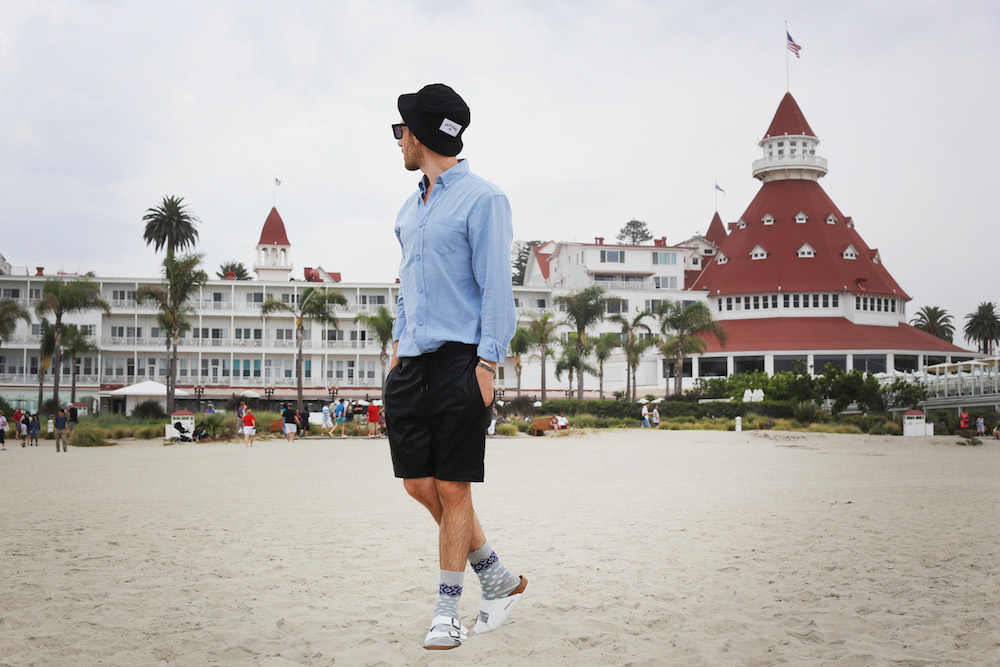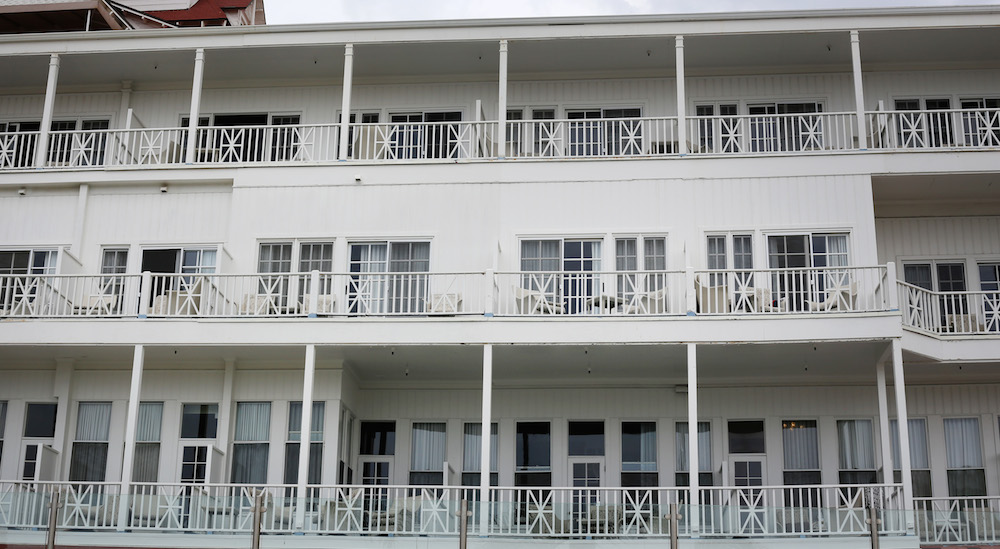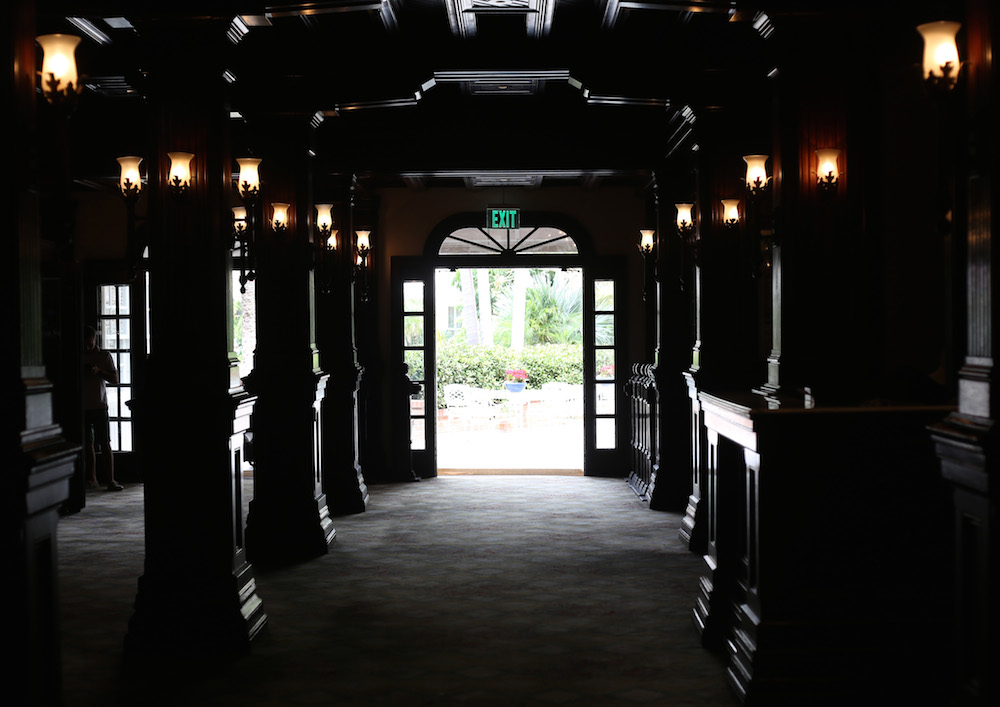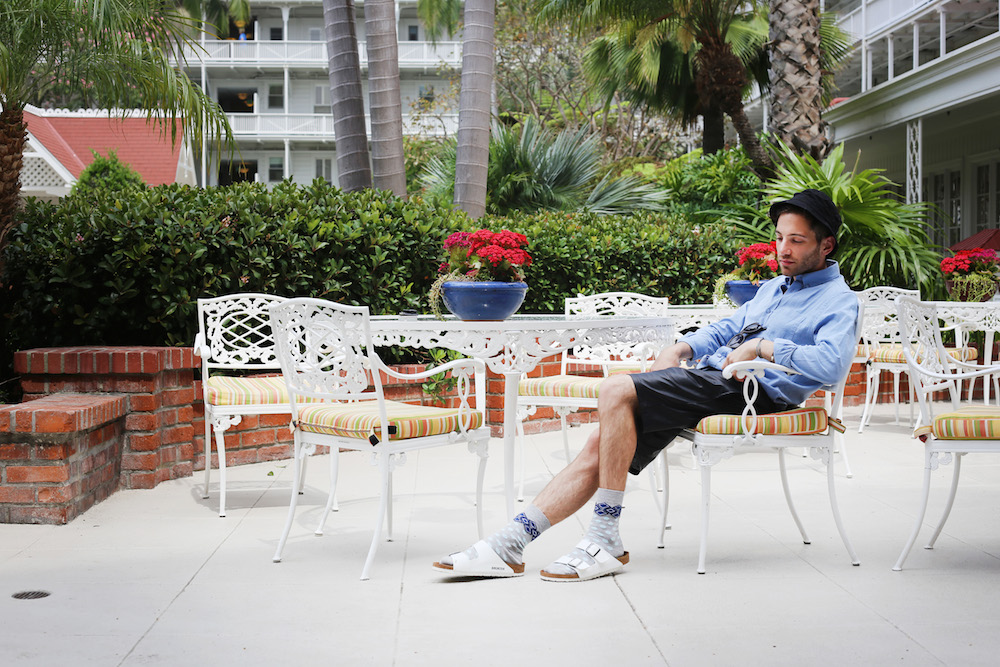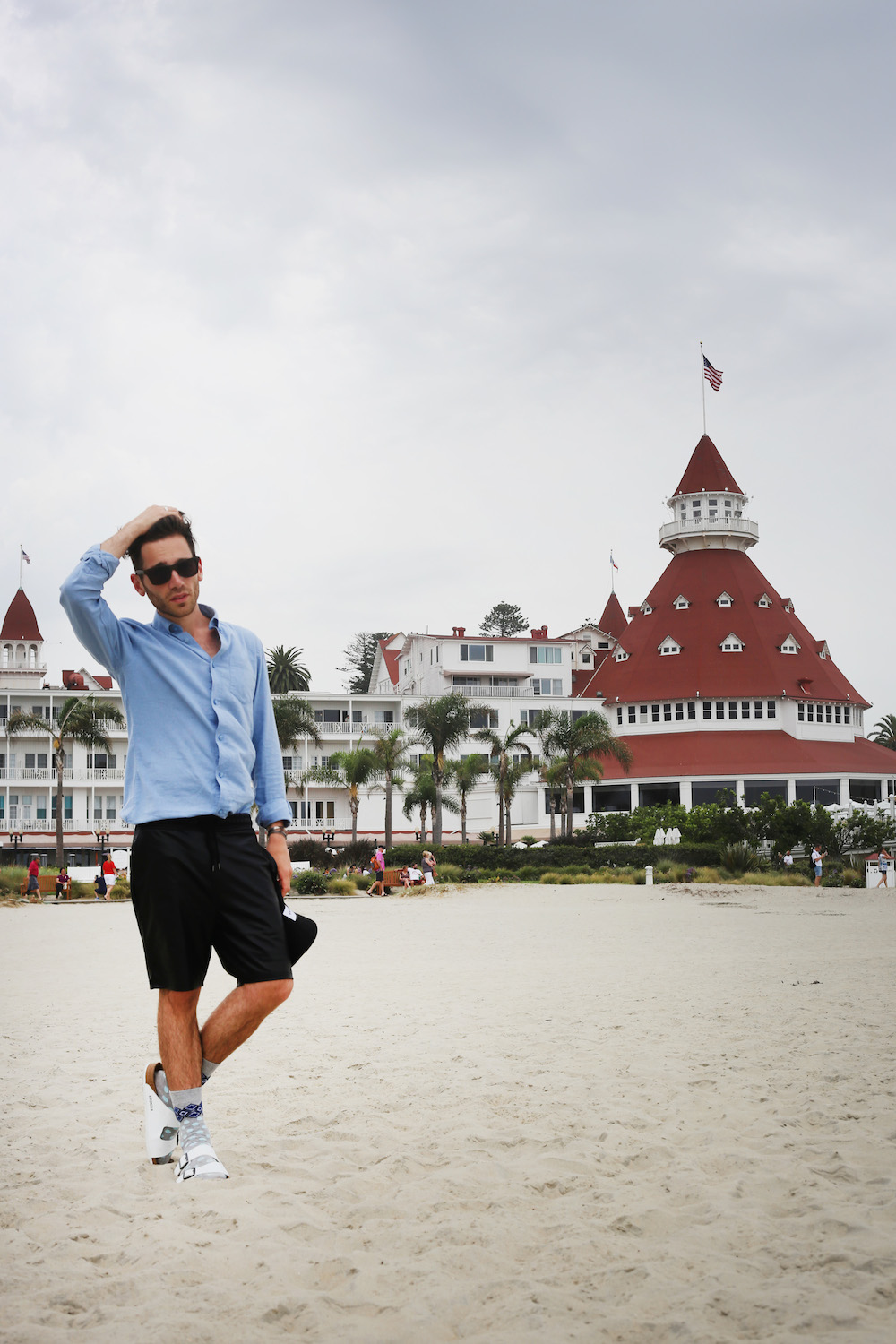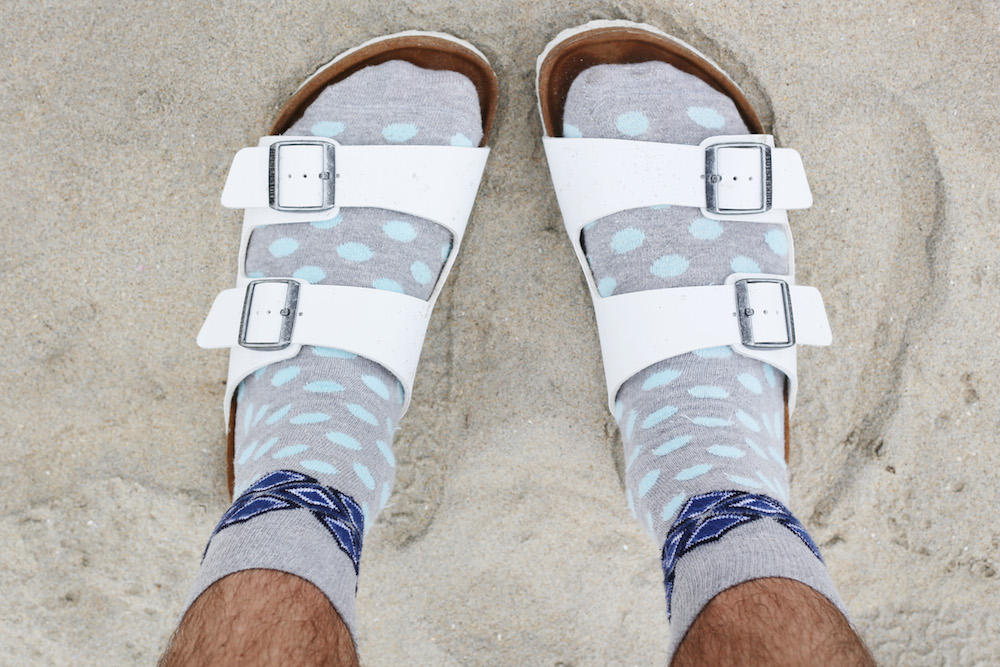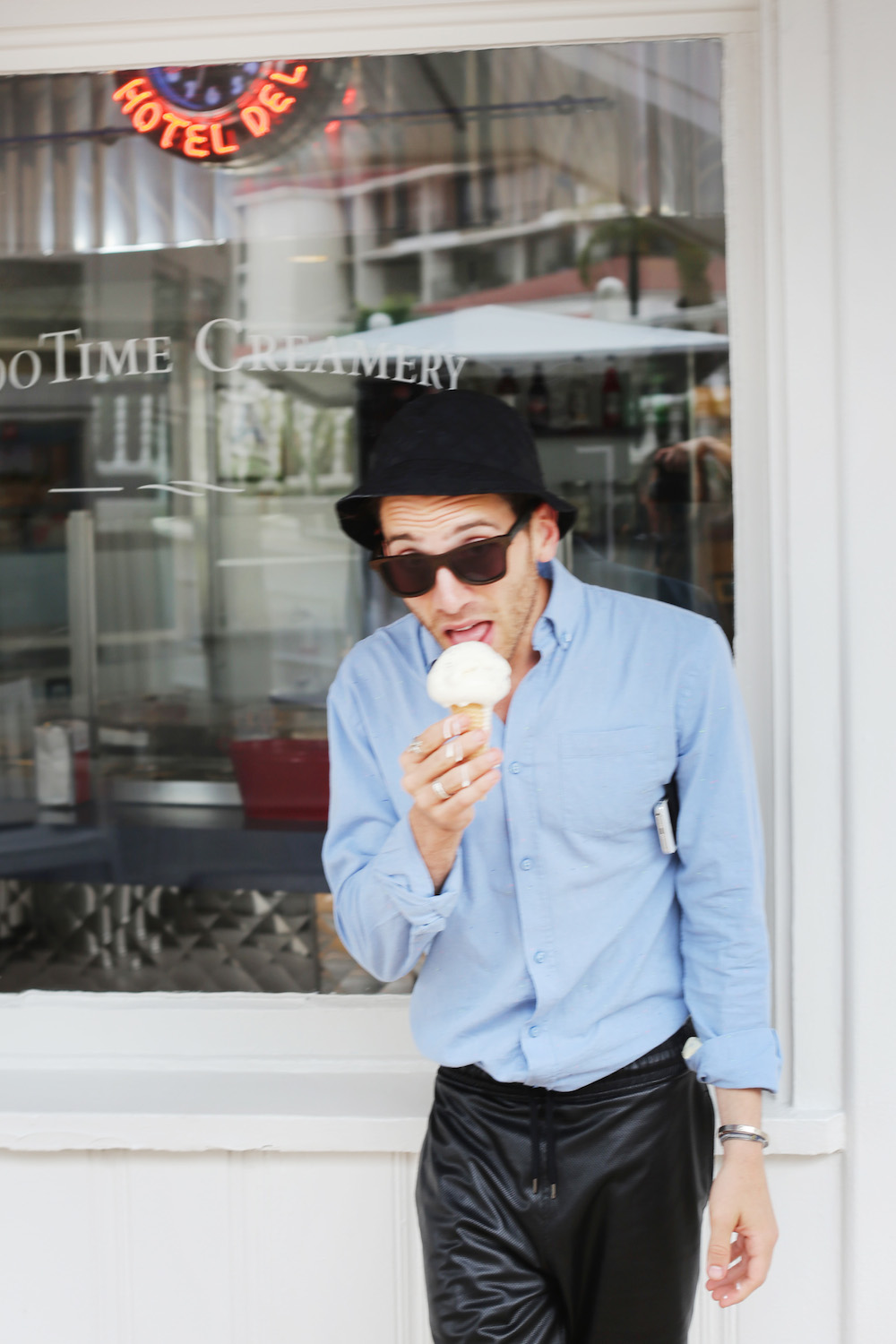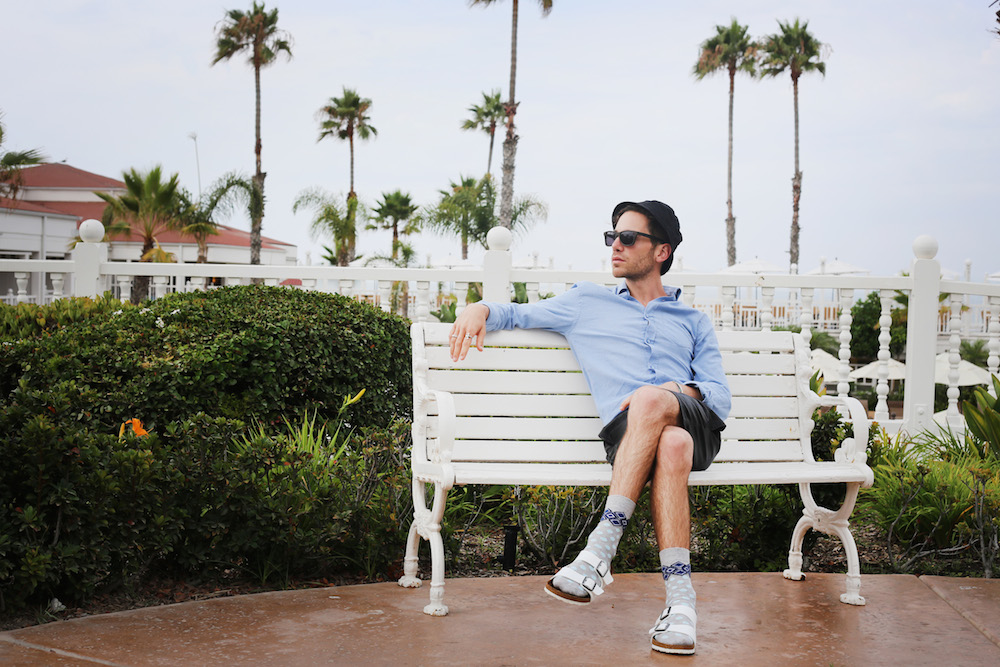 (Shirt: Moods of Norway/ Shorts: Topman/ Sunglasses: Shwood/ Socks: Topman/ Hat: Profound Aesthetic/ Shoes: Birkenstock)
Do you remember the scene in "Some Like It Hot" when all the girls, Tony Curtis and Jack Lemmon, hit the beach for the first time and charge at the water with a kind of ecstatic childish excitement? Well that's exactly how I reacted when I saw The Del in Coronado, California for the first time.
Those of you that know me know I'm a huge Marilyn Monroe fan. I grew up idolizing the actress for her unusual whit, ability to be innocent and sexy simultaneously and for her unique view of the world. She was able to sculpt a sex symbol for the nation and play the part 24/7. "If I'm going to be a symbol of something I rather it be sex then some other thing they got symbols of." She mused in the very last interview she ever gave.  M.M. made everything seem as easy and delicious as eating an ice cream cone on a warm summer day.
So you could imagine my excitement when I stopped by The Del when I was driving from La Jolla to back to LA. It was everything I wanted it to be after watched "Some Like It Hot" more times then I care to admit. It was glamour, escape and old world charm rapped into one large wooden package. It is after all one of the largest wooded structures in America. It was truly wonderful standing on the same beach that Marilyn expressed such joy even if it was only acting. The same acting that won her a Golden Globe later that year for her work in "Some Like It Hot". All of that magic seems to still be sprinkled in the sand at The Del.