- travel -
Wearing Clashing Florals At The San Anton Gardens In Malta
Or is there no such thing when it comes to florals?
07 . 02 . 15
Reinvent the way you wear blooms with clashing florals – Because flowers don't always have to be friendly.
For the past week I was in Malta, that tiny island south of Sicily that's like a magical grain of desert sand in middle of the pulsating blue Mediterranean Sea. Predominantly made up of limestone, the island glistens against a blue backdrop.
While there, I stayed at the Corinthia Palace Hotel & Spa. Flanked by gorgeous flowers the natural limestone of the property was a stunning milieu to the lush pant life that surrounded the hotel like a protective fortress of grace.
Located steps away from the hotel is the burst of fauna continued at The San Anton Garden. The garden is adjacent to the Presidents home and is filled with exotic blooms, a number of fountains, doves and free roaming peacocks.
Walking through the garden one lazy afternoon I got to thinking about layering contrasting flowers on flowers – the clash of pretty pastels flowers and summery blight petals. When layering florals it can get tricky not to be concerned with trying to choose two that some how work together. I find it's best to choose two that you like separately, and then be committed to wearing them together even if you find yourself having second thoughts.
So without further adieu, release the florals.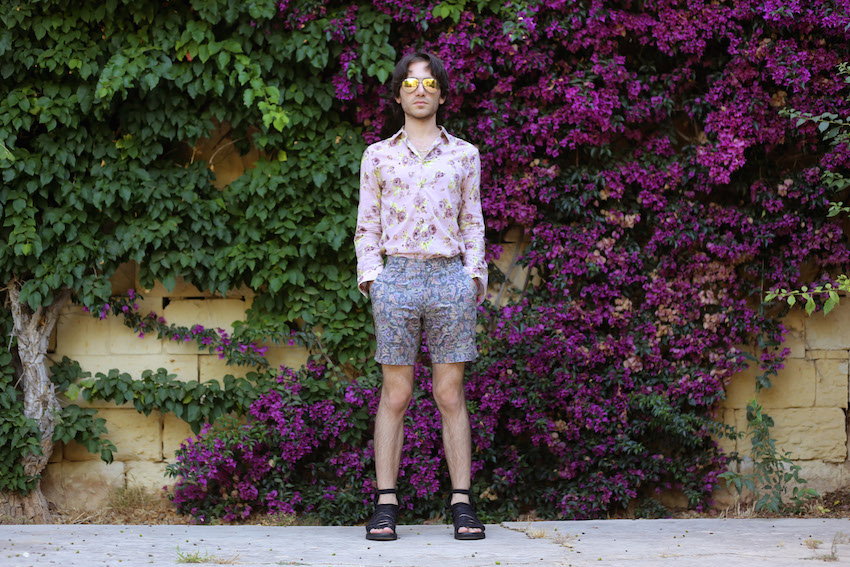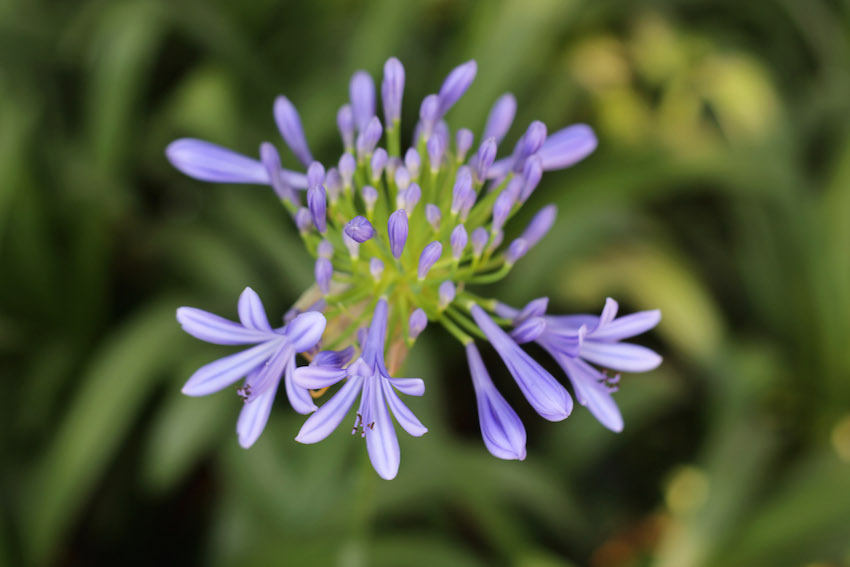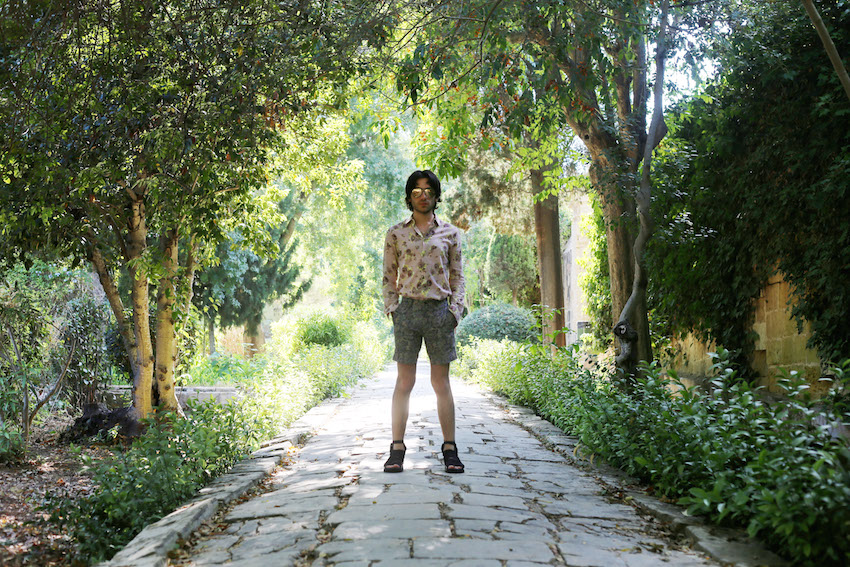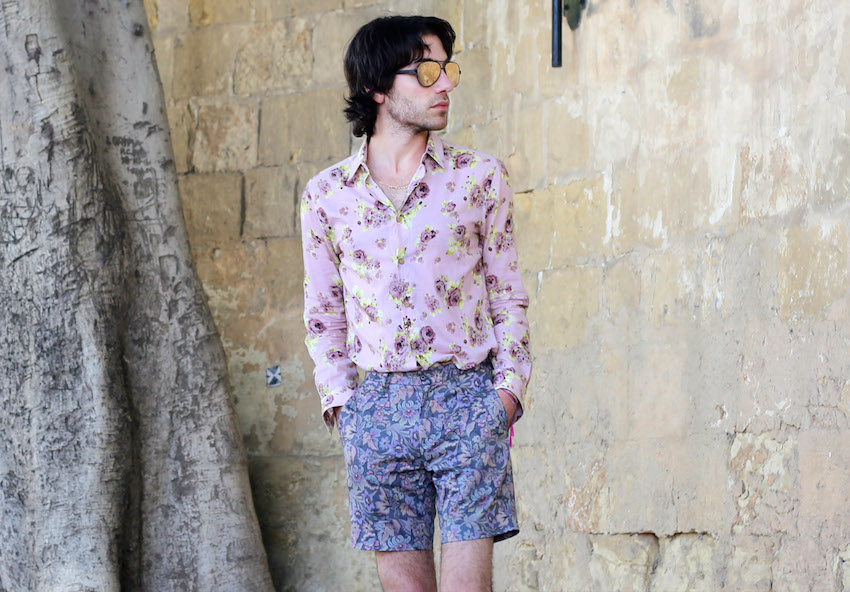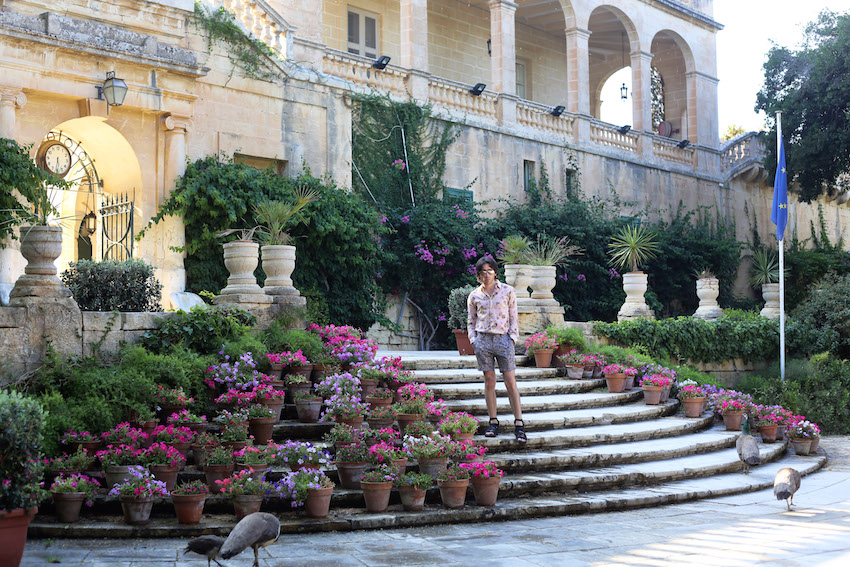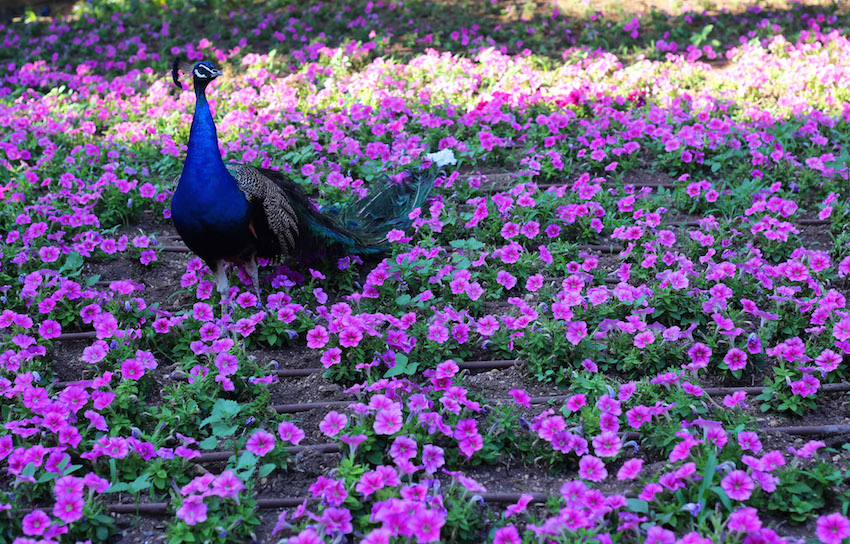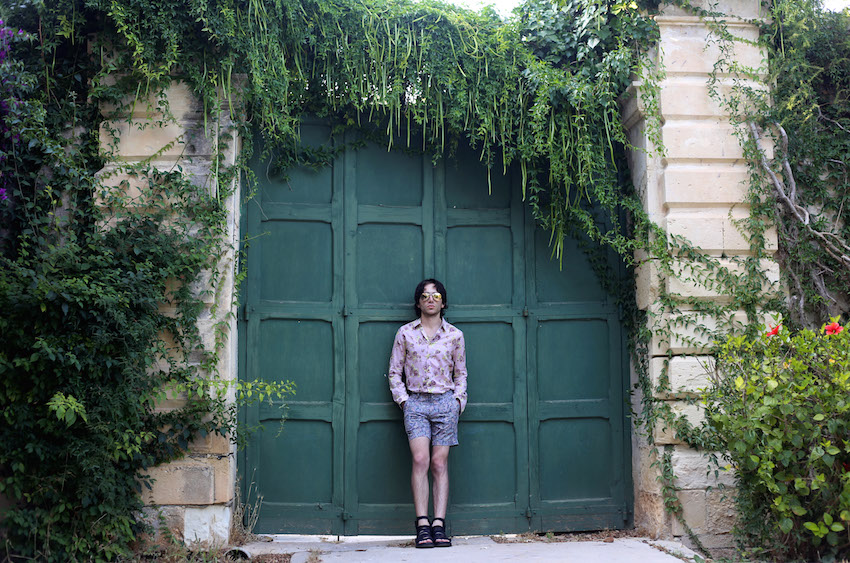 (Shirt: Rodarte for Opening Ceremony/ Shorts: Topman/ Shoes: Kris Van Assche/ Sunglasses: David Yurman)
– YOU MAY ALSO LIKE –
BRB, STEPPING UP MY SWIMSUIT GAME IN MALTA
CONVERSATIONS ABOUT SOFT LAYERS: MILAN MEN'S FASHION WEEK SS16