- music -
Kat Graham Talks New Music & Reveals The Sexiest Thing a Guy Can Wear
If you need to reaffirm your belief in the power of a triple-threat, look no further then Kat Graham.
04 . 03 . 14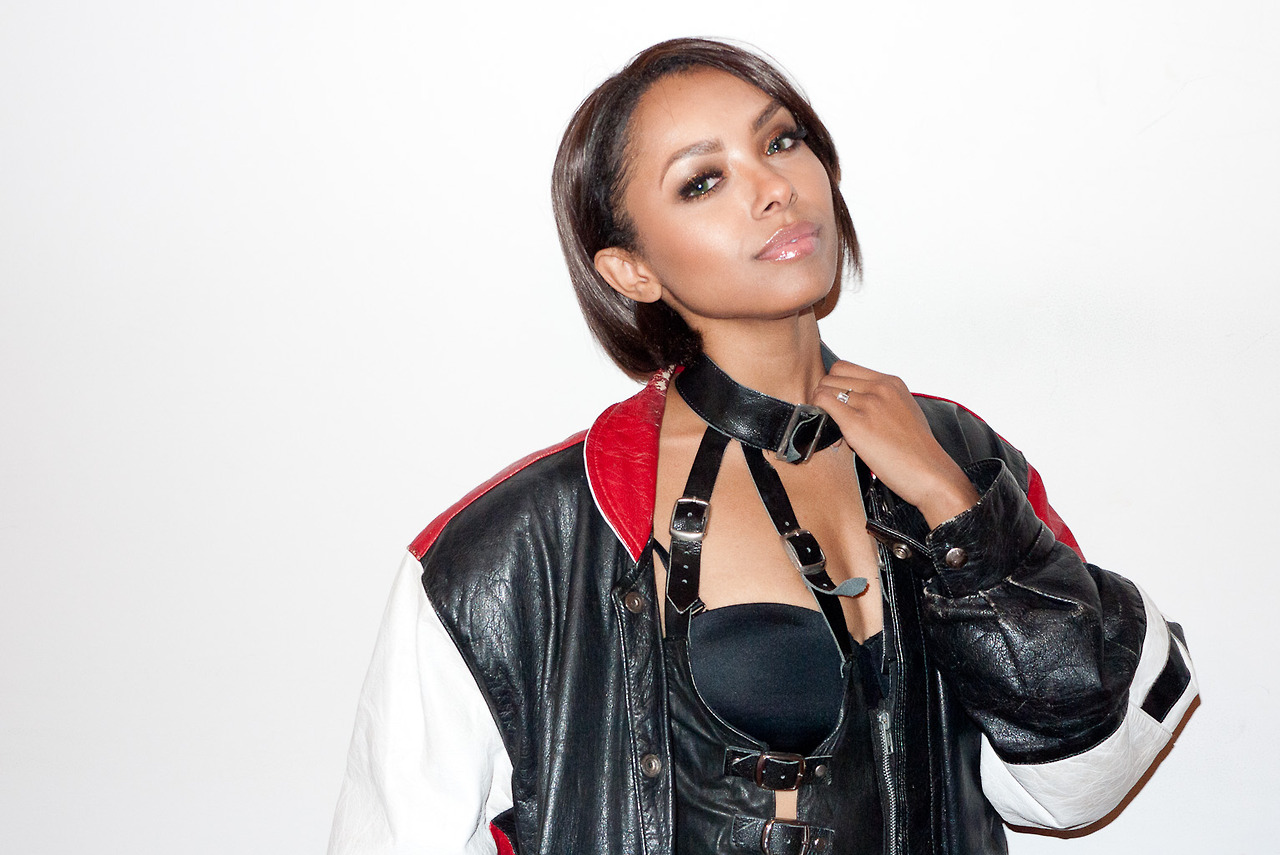 If you need to reaffirm your belief in the power of a triple-threat, look no further then Kat Graham. The girl can do it all: act, sing, dance and look stunning on a daily basis. Did you know she has been a backup dancer for Missy Elliot, Justin Bieber, and Usher? Whether she's acting or speaking, dancing or singing, it all collides to form an infectious and endearing quirkiness.
Though, the Switzerland-born, L.A. grown star is perhaps best known for her work as teen witch Bonnie Bennett on CW's The Vampire Diaries. But that's not the only thing keeping Kat busy these days.  Kat is quickly becoming a power player in the music industry. "I have been writing and recording music since I was fourteen," Kat revealed. "I would record something new every single weekend." All that hard work paid off when she released her break out album, Against the Wall. Kat's gearing up this month to head back into the studio to work on album number two.
I ran into Kat the week she made her modeling debut at the Hearts Truth Red Dress show during New York Fashion Week, proving she can strut down the runway sexier then most models. I got to hang out backstage with the stunner at The Blonds show and saw just how stunning she is, inside and out. "I love the energy during fashion week," Kat told me. "Everyone let's their guard down and really expresses themselves. It's so inspiring."  Kat is one of those fearless talents that's never afraid to be herself and is an inspiration to me.  Check out our interview below.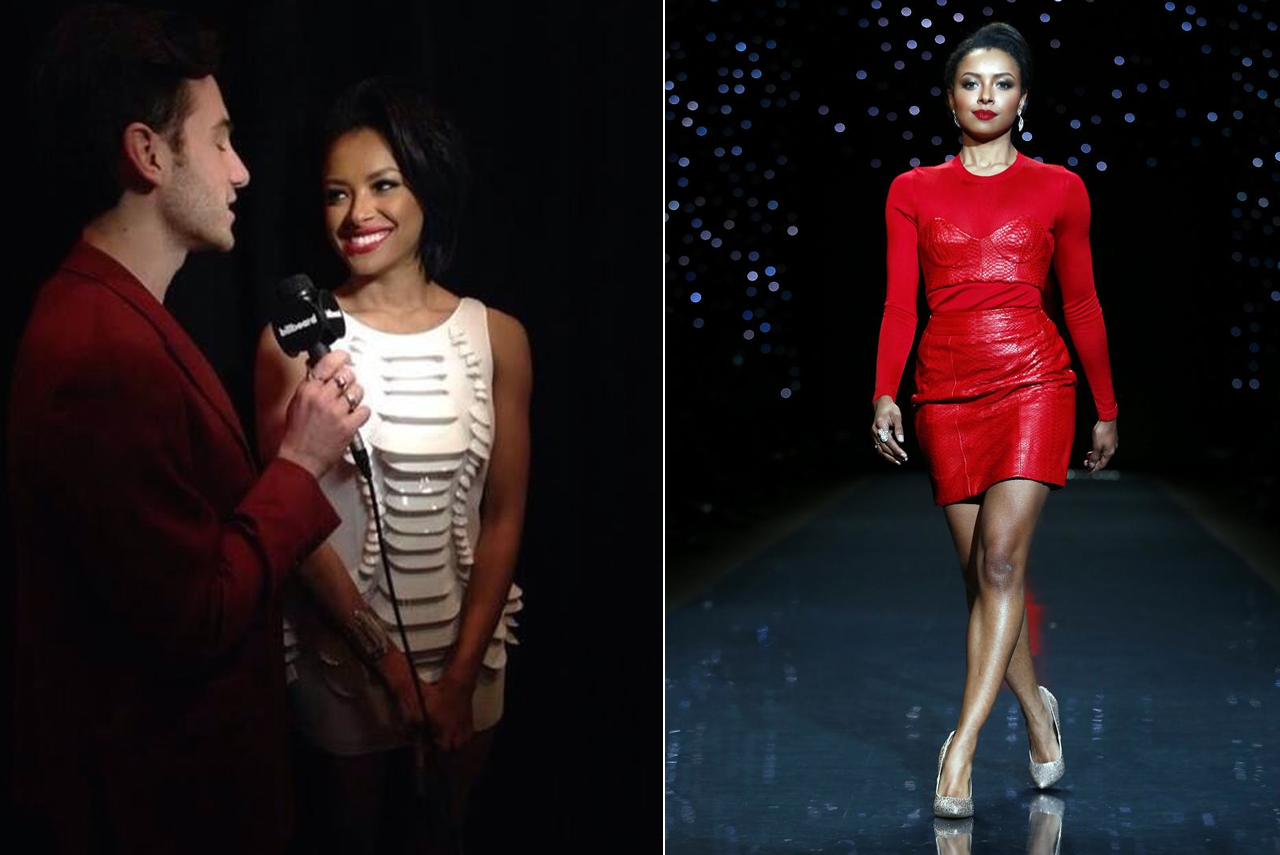 Favorite song right now?
"Once Upon a Dream" by Lana Del Rey and Beyonce's "Partition".
Growing up, was their a family member and/or celebrity you looked up to in terms of fashion?
Not really. I was always looking at the biggest pop stars for fashion inspiration. Particularly Janet Jackson.
Who do you think is the best dressed man in the music biz?
Kanye West for sure.
What's the sexiest thing a guy can wear?
I love simplicity, so a black shirt is everything to me.
How would you describe your style now?
Clean and funky. 90s class
Favorite color to wear?
I wear a lot of black on my days off. It's just my go to.
What are you working on next?
I'm just wrapping up season five of the Vampire Diaries now. On my last episode. Then right into the studio on the album. The vibe of the new album is much more urban than what we've released before.  You're going to get a throwback vibe that's a nod to 90s for sure. I'm so excited!