- travel -
Hotel Like Jagger: Le Negresco
Escape to Oz on the French Riviera.
02 . 16 . 20
Le Negresco Hotel is a real life land of Oz in the Côte d'Azur region of France and is the perfect winter escape.
Much like the towering Emerald City, the flamingo-pink dome can be seen from almost anywhere along the seaside of Nice. The glistening Belle Époque hotel is a National Historic Building and has hosted everyone from royalty to rock stars over the last century. Standing guard of the most recognizable hotel in Nice are doormen clad in navy-and-red frock coats and feather-topped hats, not unlike the gate keeper of Oz. That is just a taste of  the dreamy experience to come once upon entering.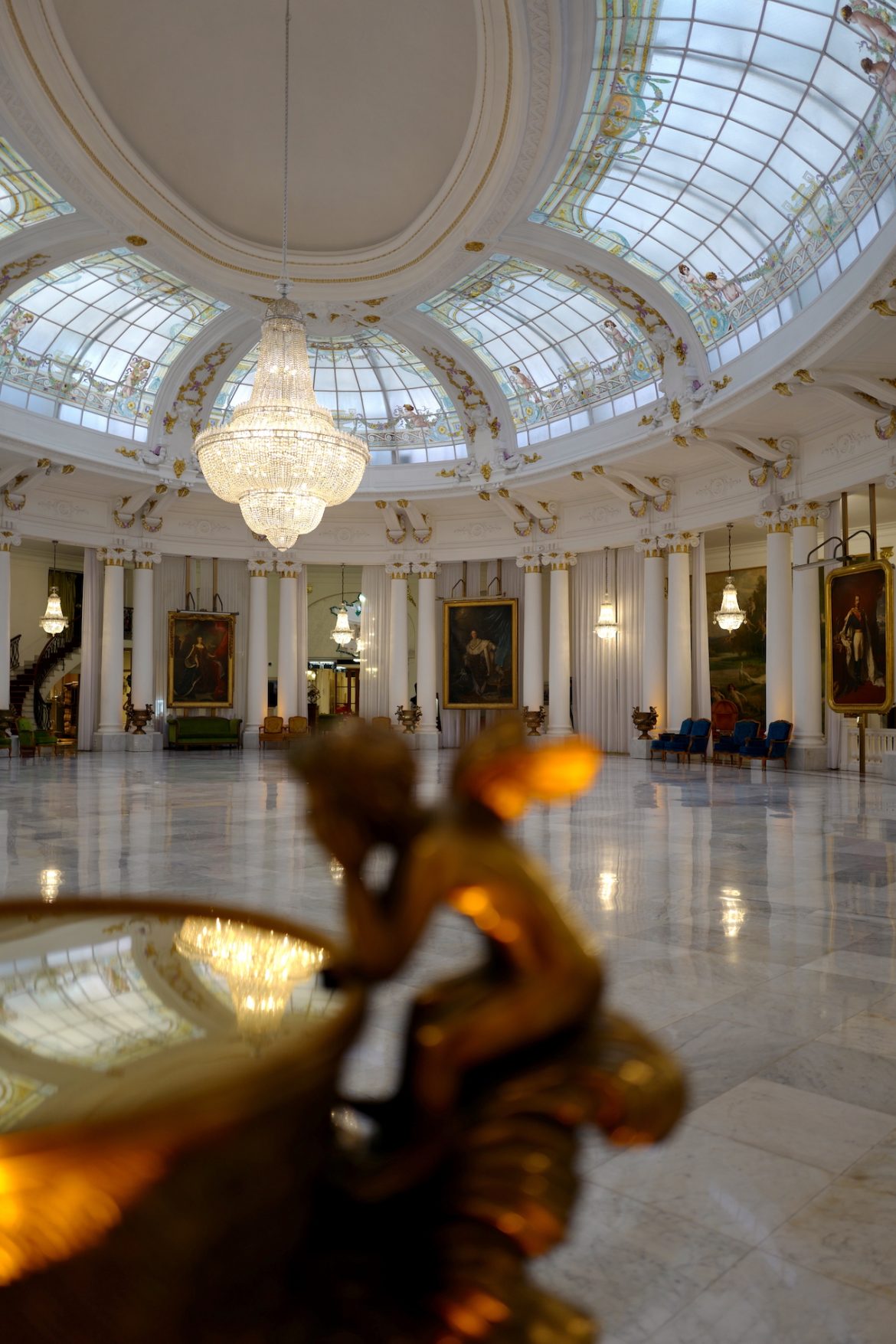 In January 1913 the Negresco opened its doors and was designed by Henri Negrescu. The hotel represents five centuries of French history in the 99 rooms and 25 suites, which all take on a completely different look.  Thousands of valuable contemporary artworks and antiques decorate the halls and rooms that range from François Boucher originals to countless works by Salvador Dali. Dali in-fact has stayed and was good friends with the recently passed owner of the property, the fabulous Jeanne Augier. She created a hotel that perfectly defined the glittering flamboyance of the French Riviera.
The most famous art work perhaps is the painting of Louis XIV done by his official portraitist, Hyacinthe Rigaud. The painting is one of just three of its kind in the world—the other two hang at Versailles and the Louvre in Paris.
The hotel is perfectly located next to the Musée Massena, countless restaurants and shops and is only a five-minute walk to the Old Town.
The food offerings at the property are equally as creative and delightful. The totally renovated and beautiful La Rotonde with its white and gold tones, is a modern rendition of the former carousel themed restaurant. Virginie Basselot, executive chef at Le Negresco, has been creating a unique menu of fine local products of sea and soil.
Le Negresco Hotel is truly an imaginative property that remains an iconic piece of history offering a wonderfully comfortable and unique stay. It is a modern-day fairytale land.
CLICK HERE to book your stay and CLICK HERE to find out more on the beautiful Côte d'Azur region of France.