- travel -
Hotel Like Jagger: Portrait Firenze
Pure poetry in the heart of Florence.
06 . 17 . 22
"Hospitality is an art, and Portrait Firenze has made of it a masterpiece." This quote is listed on the Portrait Firenze's website. Truer words have never been spoken. This hotel in Florence is one of the most unique hotels in the world. It is the kind of property that inspires you beyond measure.
Portrait Firenze is a select 37 rooms and luxury suites hotel in Florence, including a spectacular rooftop suite and 273m2 Penthouse Floor. It is part of the Lungarno Collection, owned by the Ferragamo family and listed among the Leading Hotels of the World.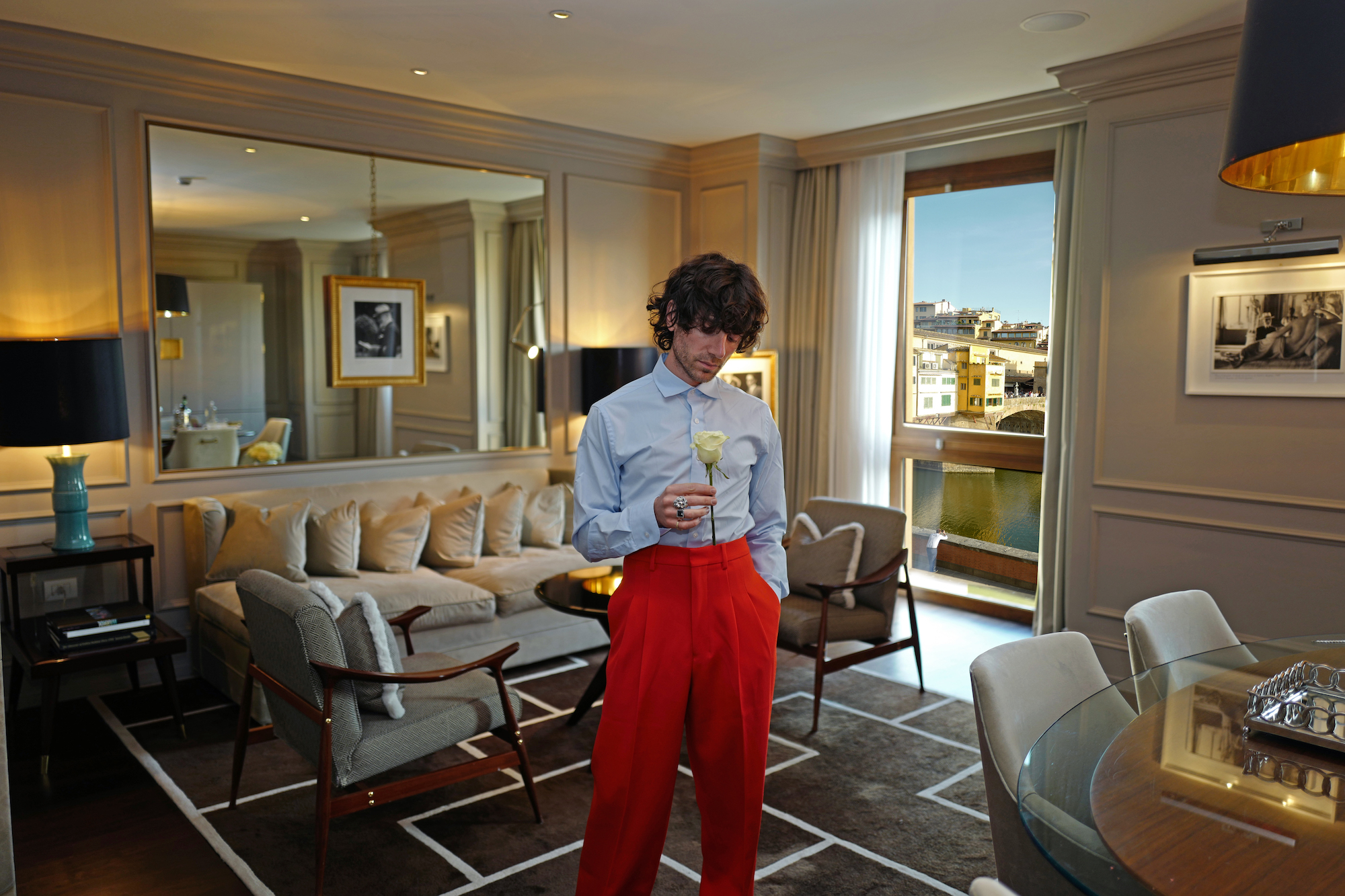 Portrait is not a luxury hotel in Florence, it is an incredibly personal place, an all-suite property, where discerning travelers find the exclusivity they admire. This property is extremely unique and private. In an iconic but intimate off-street address in the heart of Florence, you'll find what can be found nowhere else: a hotel built around a city, a suite built around you, and experiences tailored to your lifestyle.
The interiors are lush, elegant, and fantastically sophisticated. Beautiful neutral tones give way to bold pops of gold. Vintage back and white photos add additional glamour to the already dazzling space. Golden light floods the room at sunset through the floor-to-ceiling windows that overlook the Ponte Vecchio.
The food is just as incredible and inspiring as the design and location. Caffè dell'Oro is a contemporary Italian café with front-row views across to the Ponte Vecchio. Breakfast, morning coffee, lunch, afternoon tea, aperitifs, dinner, and after-dinner. All Day Dining at Caffè dell'Oro satisfies every possible whim. Created by Executive Chef Antonio Minichiello, the menu offers a contemporary take on traditional Italian dishes, winning over even the most cosmopolitan palates with delicate blends of ingredients and an international approach to fine cuisine.
Portrait Firenze is a modern masterpiece that must not be missed. Click here to book a stay!