- travel -
Hotel Like Jagger: Hotel Beau Rivage Geneva
An elegant family run belle-époque dream on the lake of Geneva Switzerland.
02 . 03 . 20
Ah hotel living: your room is cleaned for you daily. There's a cocktail just a phone call away. And, sometimes the design is so fabulous you purposely lose you room key in hopes that will somehow prolong your stay so that the crazy dreams of redecoration upon returning home continue. We here at Oyster Colored Velvet love to flesh out those unapologetically wonderful hotels from around the world. So dip into OCV's mini bar and check out how to Hotel Like Jagger. 
There is luxury and then there is LUXURY.  Hotel Beau Rivage in Geneva is both. The hotel perfectly situated on Lake Geneva is that unique kind of luxury that feels like home. Each suite and room is tailored and decorated gorgeously and offers contemporary amenities and modern-day technology. The royal rooms feel welcoming while looking stunning and offers up beautiful views over the lake.
Family-owned since 1865, the Hotel Beau Rivage has a particular attention to detail that will amaze you. Each of the individually designed belle-époque drenched suits are glittering in decadent fabrics, posh colors, and contemporary luxuries like TVs hidden in mirrors and personal steam rooms in the bathroom.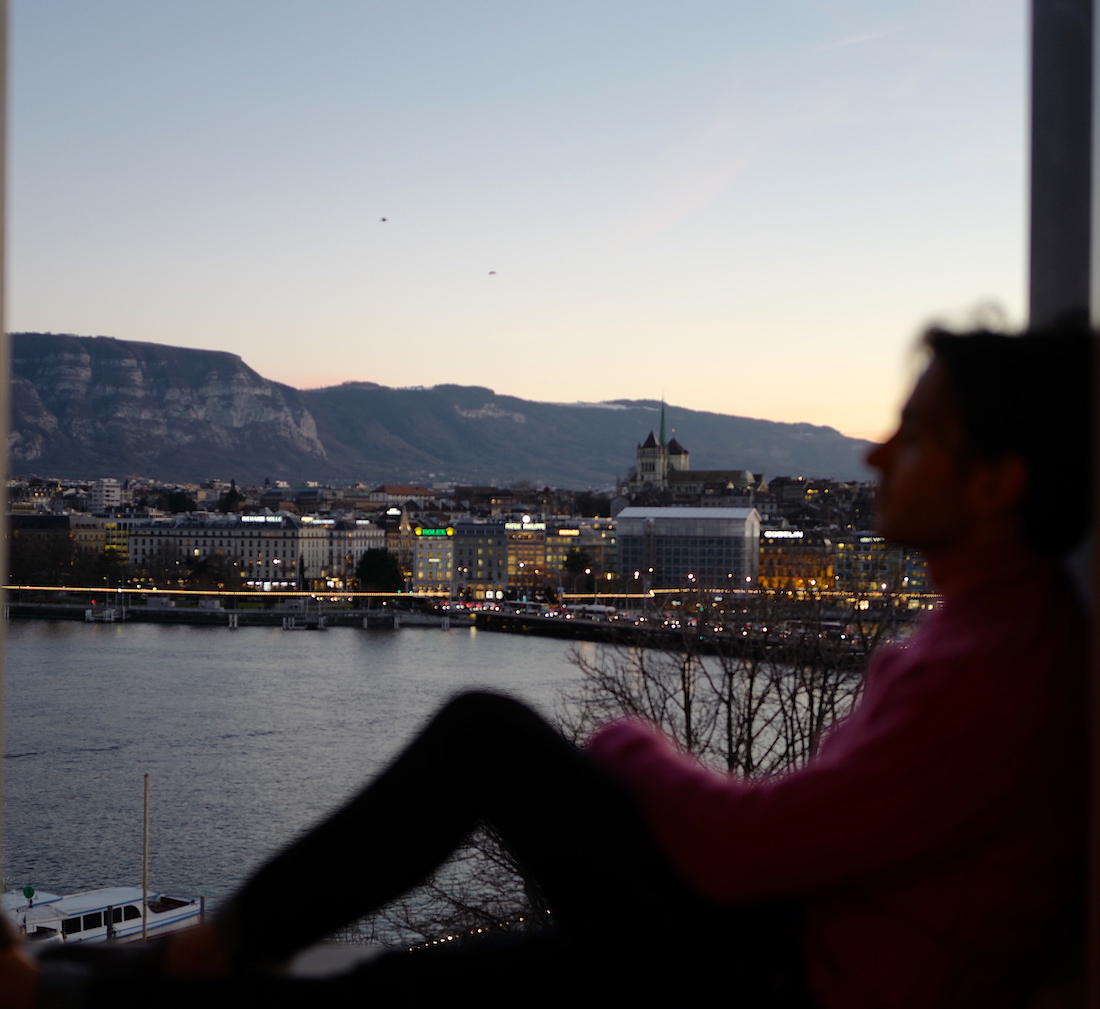 The attention to detail and elegance continues in their one Michelin-star restaurant Le Chat Botté. Spend an evening in quiet elegance while dining in this French-classic restaurant, with a meal that is memorable and beautifully presented. Under executive chef Dominique Gauthier, Le Chat Botté is one of the stand out restaurants in all of Geneva.
The hotel is dripping in rich history.  The property is where Eleanor Roosevelt worked on the Universal Declaration of Human Rights. Countless royals and celebrities have also called the Hotel Beau Rivage home. The most famous guest was perhaps Empress Sissi of Austria, a fabulous 19th-century royal who famously died in the hotel after being stabbed by an anarchist in 1898. A statue devoted to Sissi was erected in front of the hotel celebrating the late socialite.
The hotel has perfect views of the two biggest sites in Geneva - Mont-Blanc peak to the south, and the 
Jet d'Eau
fountain in Lake Geneva, that soars over 460-foot-high.
Click here to check out more and find out how you can experience this gem of a hotel that had been passionately preserved from generation to generation, for over 150 years.