- style -
7 Resort 2016 Looks To Borrow From The Girls Modeled By Marilyn Monroe
The line between virtual reality and real life is really, really blurred.
06 . 01 . 15
There are a lot of ways to look at clothes. Style.com is one way. And here's another.
This Monday is special, sexed up and juicy. Why? Because it's the first day of June, it's Marilyn Monroe's birthday and she's modeling (thanks to Photoshop) 7 resort 2016 looks us fellas should take note of.
Mondays can be hard, man. You wake up and while you're still in bed you're faced with a question: is it still the weekend? Could it be? You grab your phone and after reading through three random texts you realize it is indeed. Mondays don't leave much space or sparkle. But Monday's are less difficult during warm weathered months. And this Monday might as well be Friday because it's the first day of June and Marilyn Monroe is back on the runway in resort 2016 looks.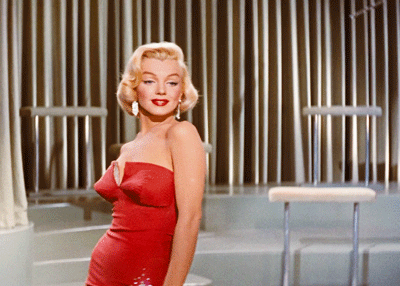 Before I go any further let me first say, Happy Birthday Marilyn!  The screen siren would have turned 89 today. Fragile, needy and flawed Marilyn Monroe had a bubbly confidence that was as intoxicating as pink champagne. But blonde hair and large breasts can only get you so far in Hollywood. The blonde sleepy-eyed sex goddess had a feminine spirit that was other worldly and a source of inspiration to all races, sexualities and genders.
Which brings be to my second point, gender. As it happens gender is a blurry thing. Especially during this seasons resort 2016 showings. Labeling fashion with gender is practically as irrelevant as trying to assign it a time period; everything is cyclical, everything is fluid and Marilyn Monroe is as relevant as ever.  So here are 7 looks to borrow from the girls in the slideshow above.
–  YOU MAY ALSO LIKE –
LITTLE SUR ON NEW MUSIC, DREAMING AND GOING COMMANDO: EXCLUSIVE INTERVIEW
WHY HARRY STYLES IS THE NEW JAMES BOND
HOW TO GROW OUT YOUR HAIR OUT AND BE OKAY WITH IT: THE FIRST CUT