- style -
What To Wear This Week With Aleksey Reznikov From The Garret West
Because sometimes bartenders serve up more then a good stiff one.
12 . 14 . 15
The best part about Monday is happy hour — that triumphant march toward the corner bar offering up drinks that burn, which offers promise that the middle of the week is coming and therefore, so is the end. But getting there can sometimes be so emotionally draining and overwhelming that you forget just how to get dressed. So, up this week to help our sartorial efforts is the super suave Aleksey Reznikov from The Garret West.
It seems like it's quite too often I develop style envy on people from whom I order a drink from. As I sip on my Manhattan, I find myself aspiring to the role of the witty and effortlessly dressed bartender. What is it about them that is so mystifying? One part Russian, one part edgy urbanite, Aleksey helps us understand how to dress in December when it feels like April outdoors.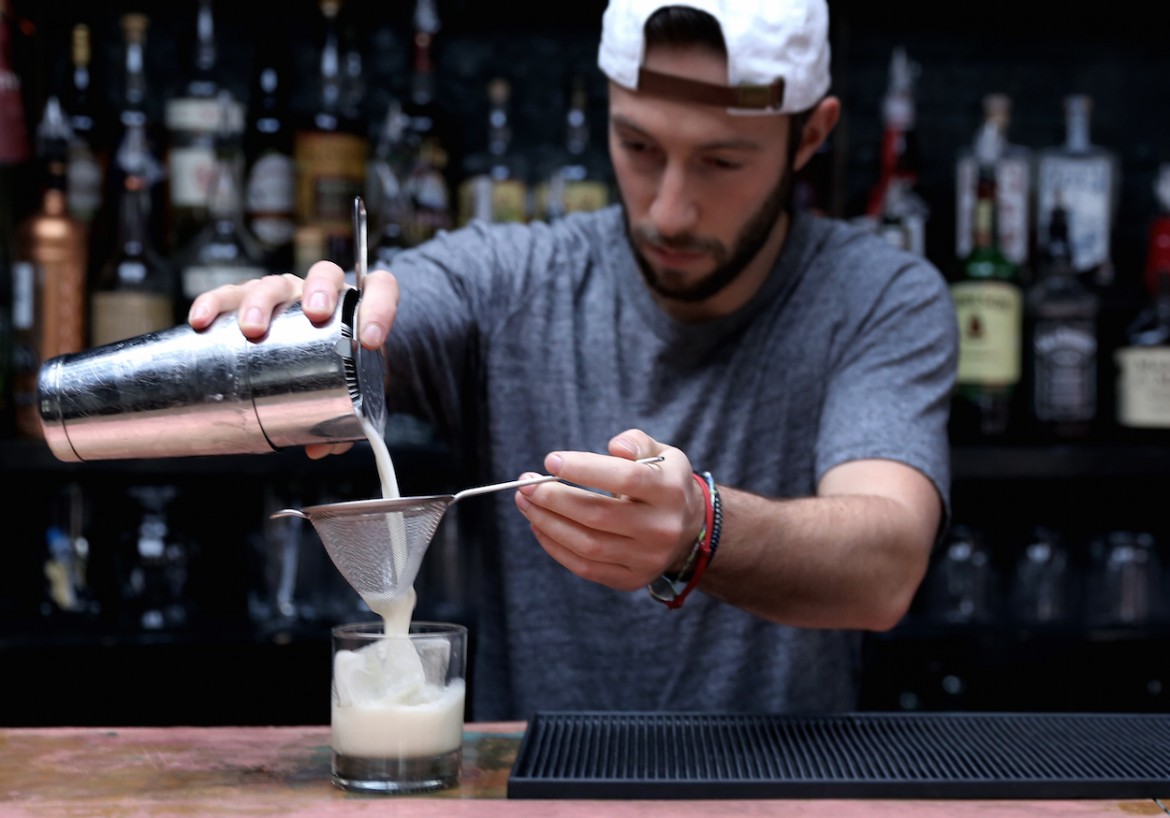 Where are you from and when did you start bartending?
Originally from Moscow, Russia. I'm an immigrant. Started bartending around 18 years old and that's all she wrote.
If you tended bar in another city/ country, how was that different then NYC?
Never tended a bar anywhere but New York and can't say I regret it. This is a pretty good city to do it in. However, with a lucrative offer and good vibes I'd definitely consider a guest spot in another town.
How old were you when you had your first drink? What was it?
Well... I believe I was 11 and since I'm Russian it was definitely vodka. My friend and I snuck a bottle from his parents fridge on New Years Eve while they were out for a stroll and took shots out of the bottle cap. Obviously like any clever kid would do we added a bit of water to the bottle to hide what we drank. To this day they do not know that this ever happened.
What is one unforgettable story you have from bartending?
Most bartenders will tell you that their best story is having sex in the liquor room or something along those lines. If that's the most exciting thing you've had happen, you sound like a high school girl getting her cherry popped at a senior prom. I can't tell you a single greatest story, but it goes from ending up at the same table as Leo to taking shots with Kid Cudi to having a blast and doing stupid things with your closest friends.
Do you get hit on a lot?
I mean... Yes, but I have this most amazing and tender girlfriend who killed all the girls that hit on me.
What are some of your favorite brands to wear?
Common Projects for shoes so so clean. Topman for basic black and white scoop necks as a bartender I live in those and you cannot beat them. Nike, Nike, Nike for comfort, J Crew is also really good for basics, AllSaints for jackets, APC, John Elliot and Co, Selected Homme, Converse, Kith, Staple, StampdLA.
Where do you do shopping in NYC?
I'll cruise through Soho, Les, Brooklyn, and a big chunk online.
Describe your style in 3 words.
Sharp, clean, relaxed.
Favorite band?
Right now J. Cole hands down skill, integrity unmatchable. My taste ranges though from Mozart to Ray Charles, to the Beatles and back to J. Cole.
Are you more likely to serve a guy in a suit or leather jacket first?
Listen I don't know if you've ever met a good bartender, but I can take more than one drink order at a time, so they are both getting served.
What do you wear on a date?
Boots, jeans and a handsome smile.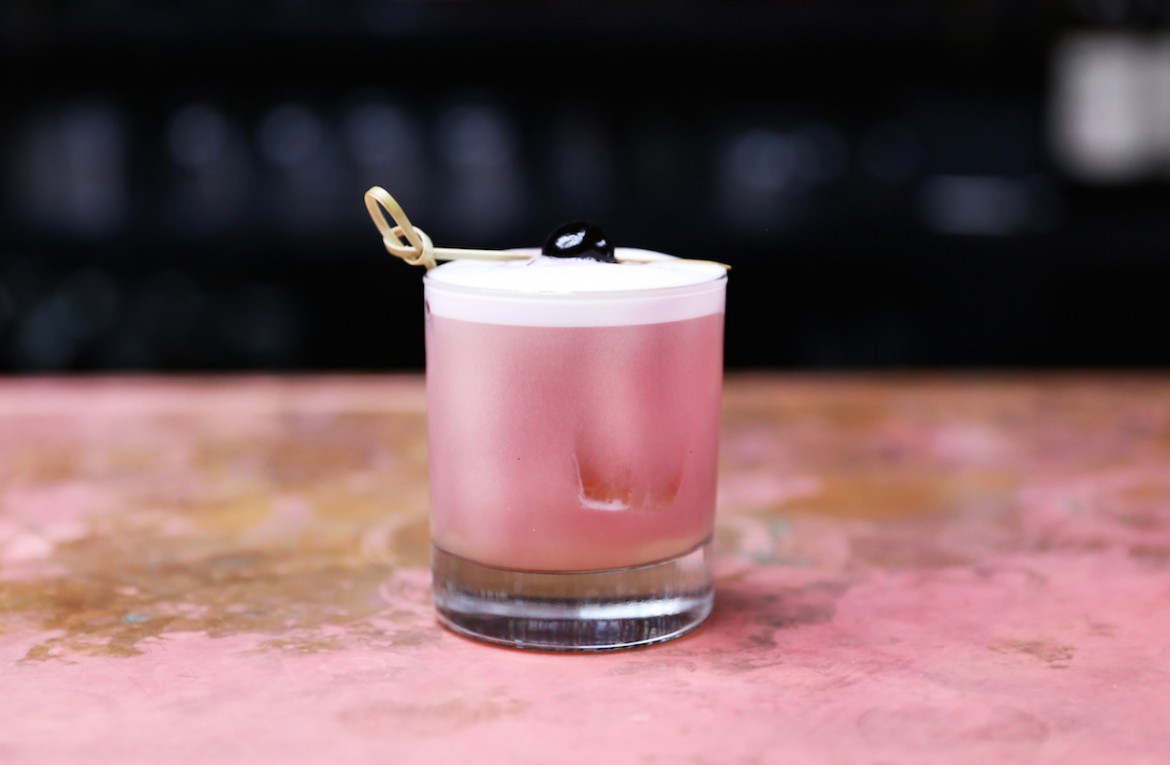 What's your signature drink?
Whiskey, egg white, lemon, sugar and a red wine float. New York Sour, we are in the Big Apple after all.
What were you wearing at the shoot?
J Crew t-shirt, AllSaints leather, Converse Jacket, and those Common Projects boots ya'll want.
What is the best way to make an Aperol spritz?
With TLC.
YOU MAY ALSO LIKE 
4 THINGS GUY'S DO TO THEIR LOOK AFTER A BREAK UP
24 HOURS IN BROOKLYN WITH IAN MELLENCAMP
6 STYLING TIPS FROM JON SNOW'S BLACK MONOCHROMATIC WINTER LOOK