- style -
Anthony Vaccarello Named Yves Saint Laurent Creative Director
And what to expect moving forward.
04 . 04 . 16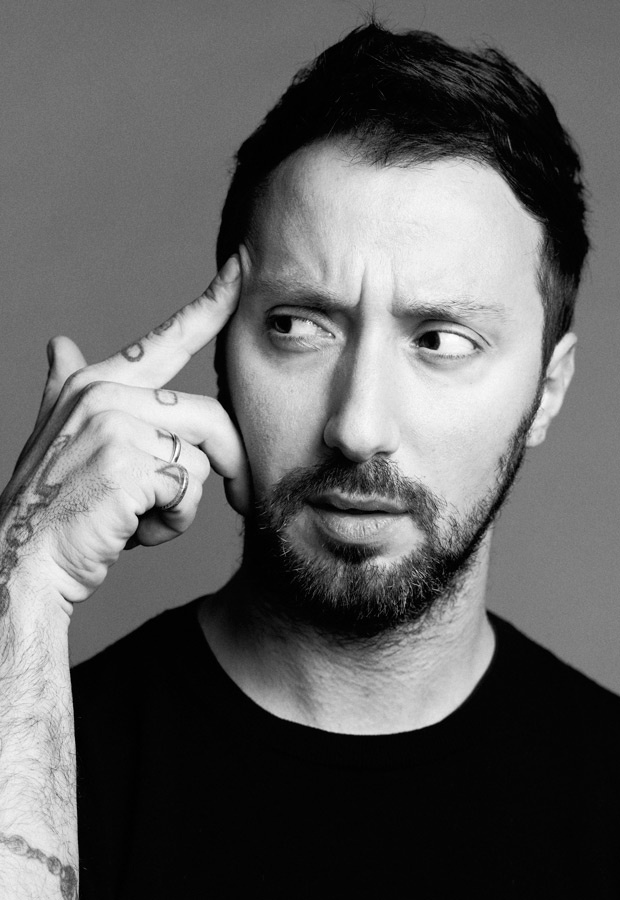 The new emperor of Saint Laurent has been named.
Following news of the departure of former creative director Hedi Slimane, French fashion house Yves Saint Laurent has wasted no time in naming his successor. The label's parent company Kering has confirmed to Business of Fashion that Anthony Vaccarello has been appointed Yves Saint Laurent creative director.
Yves Saint Laurent president and CEO Francesca Bellettini shared, "I am extremely happy to have Anthony Vaccarello take the creative helm of Yves Saint Laurent." Discussing the strengths that Vaccarello will bring to the label, Bellettini continues, "His modern, pure aesthetic is the perfect fit for the maison. Anthony Vaccarello impeccably balances elements of provocative femininity and sharp masculinity in his silhouettes. He is the natural choice to express the essence of Yves Saint Laurent. I am enthusiastic about embarking on a new era with Anthony Vaccarello, and together bringing the maison further success."
Vaccarello, who previously designed for Versus Versace played it modest, simply stating, "Mr Saint Laurent is a legendary figure for his creativity, style and audacity." The Belgian designer also said, "I am extremely grateful for the opportunity to contribute to the history of this extraordinary house."
The Belgian-Italian designer studied at La Cambre in Brussels and worked for two years under Karl Lagerfeld at Fendi, creating furs. The 33-year-old designer then founded his own label in 2010, with sexy power dresses and dangerously high hemlines at the core of every collection.
Will Vaccarello be able to but his own unique touch on the iconic and tightly constructed fashion house? Will the brand get even sexier? Or will the French fashion house continue to create the same 70s rocker look with minor edits. What do you think?