- style -
A Bandana Shirt
Now just get off your horse and head into the saloon.
04 . 06 . 16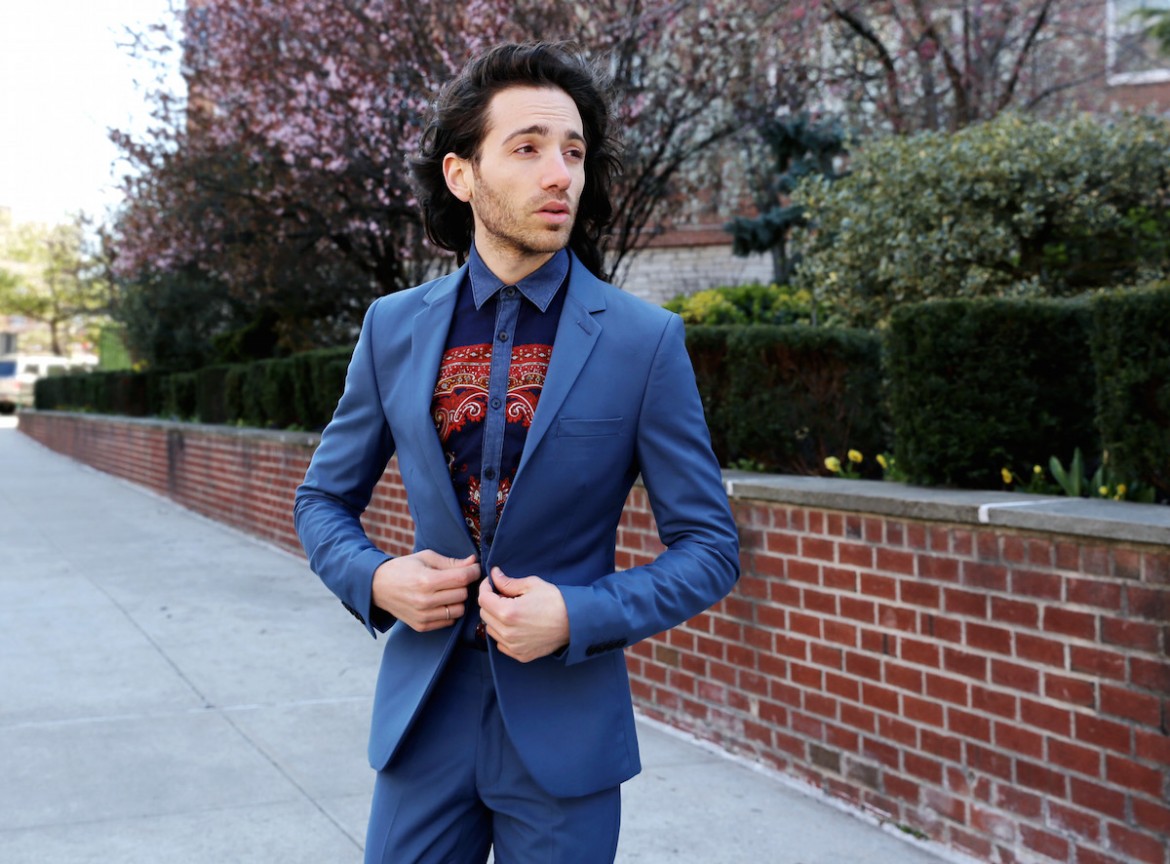 A bandana shirt is a commitment. You run the risk of looking like an out of place cowboy that is to fancy for the local dingy saloon. But after packing away all of my sweaters and not knowing what the hell on earth to wear, you know, so I gave it a chance. It deserved a chance. And upon slipping the shirt over my arms — right, then left — I learned that in spite of bold print, which suggested my non excitant youth on a ranch, this shirt had me feeling good. You know much the same way a slice of whole grain toast will never disappoint your gauge of expectations.
So I went with it and styled it with a pale grey-blue suit that seemed to perfectly match the denim collar of the shirt. This is a great way to punch up your suit look at the office this spring. After all, is there really any difference between your office and the Wild Wild West?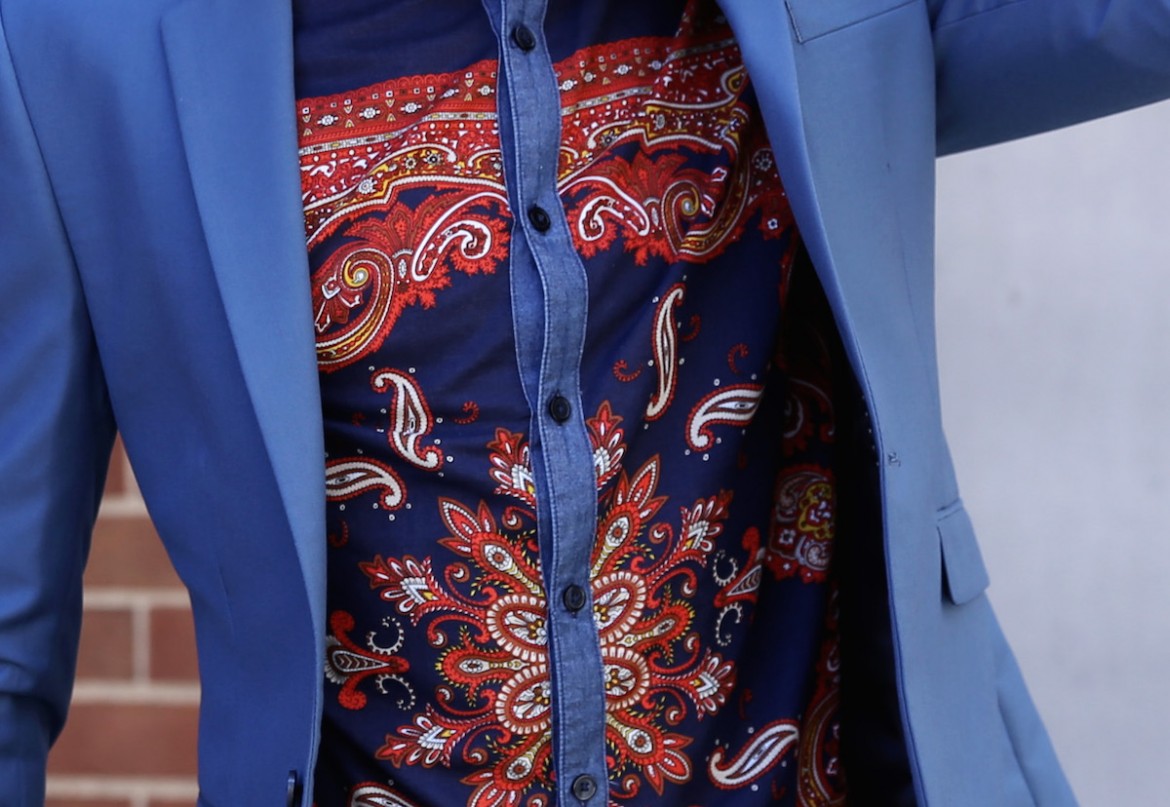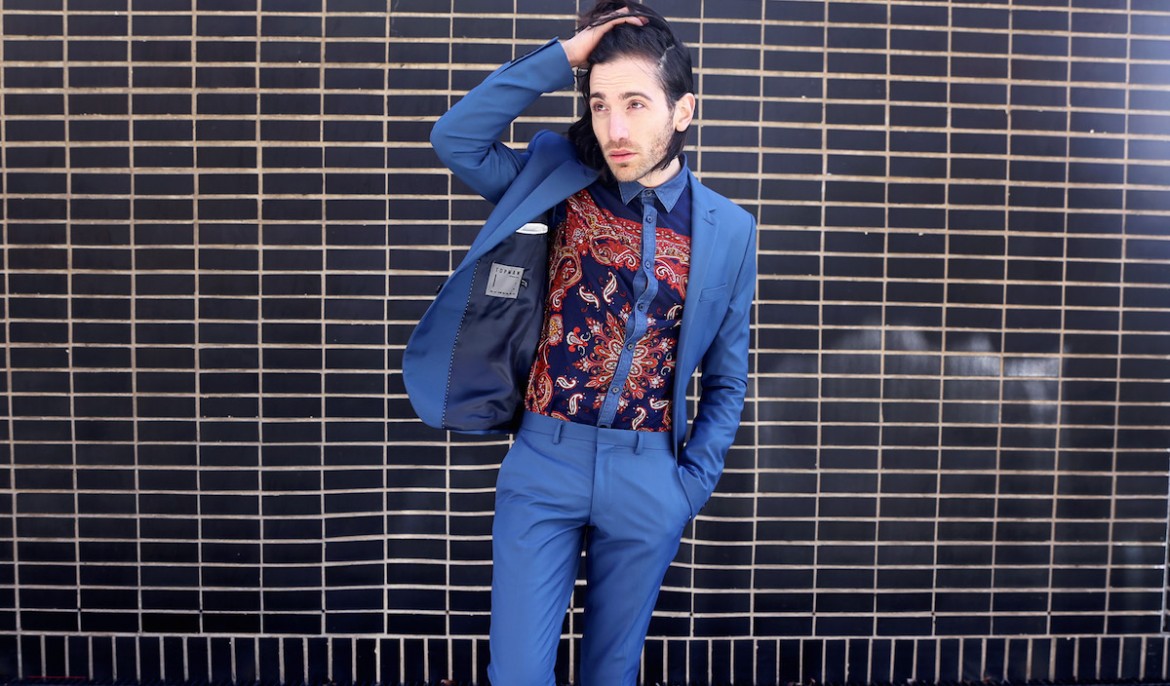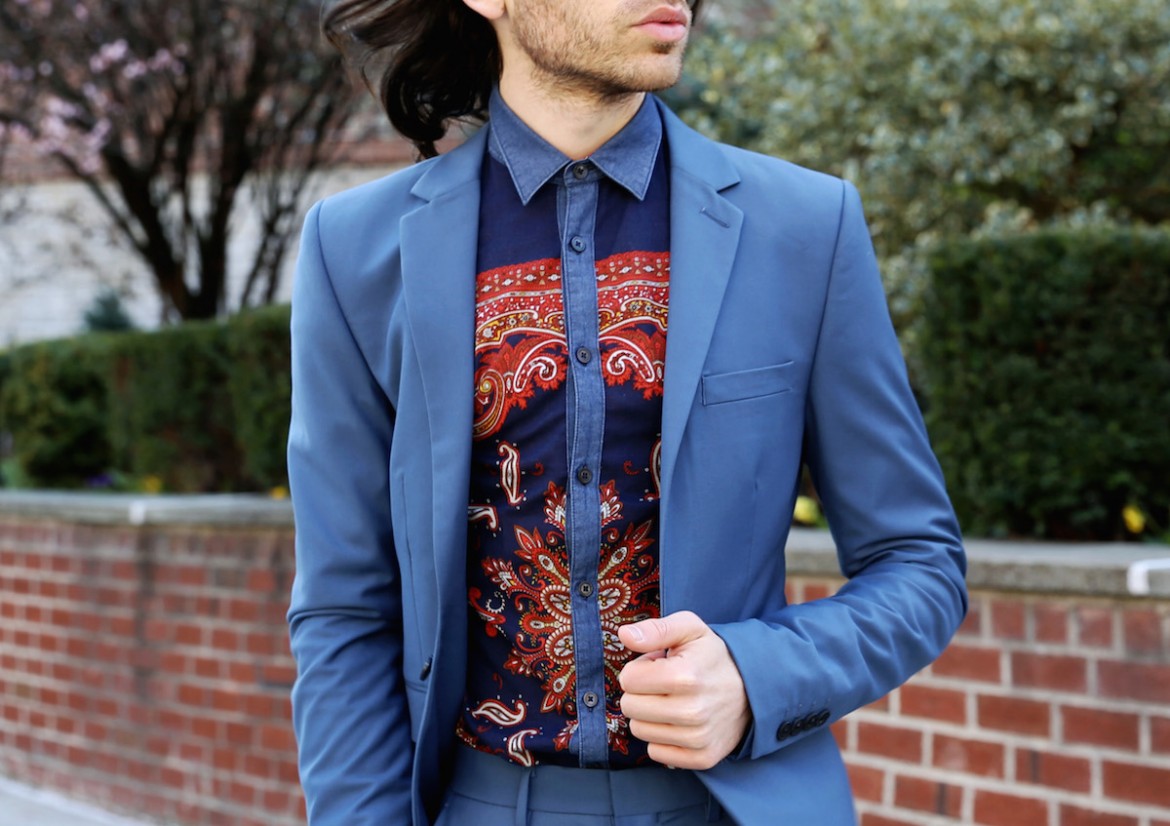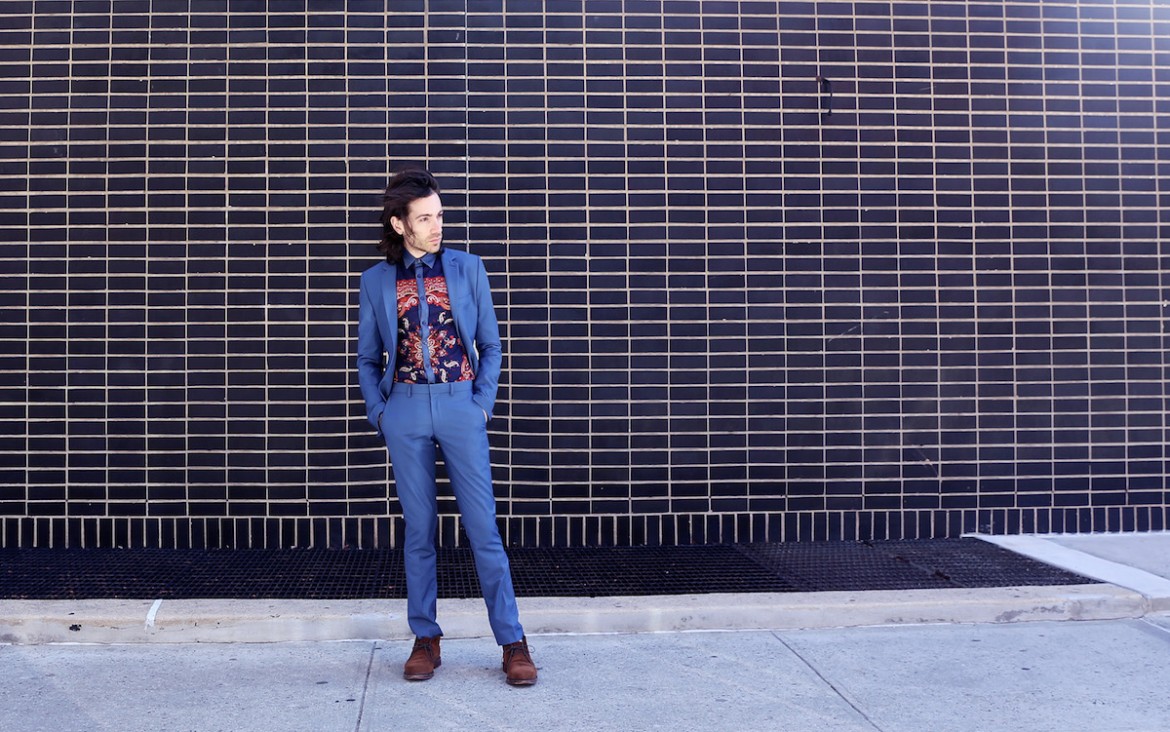 (Look: Topman/ Shoes: Ralph Lauren)