- style -
Breaking Dress Codes In A Tank Top
When did it go from 'no shirt, no shoes, no service' to 'no sleeves, no service'?
07 . 30 . 14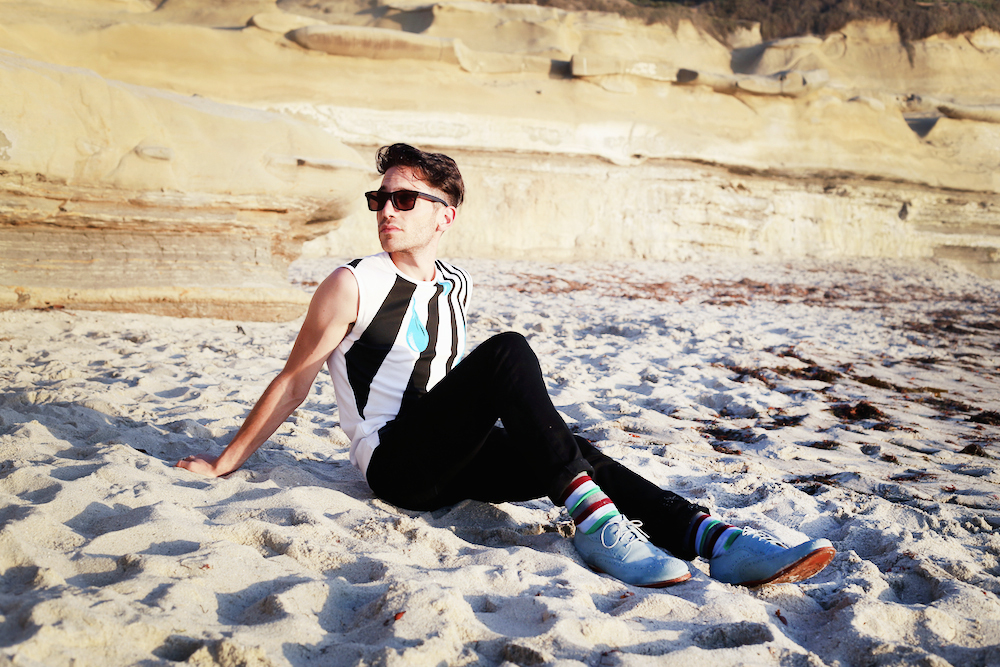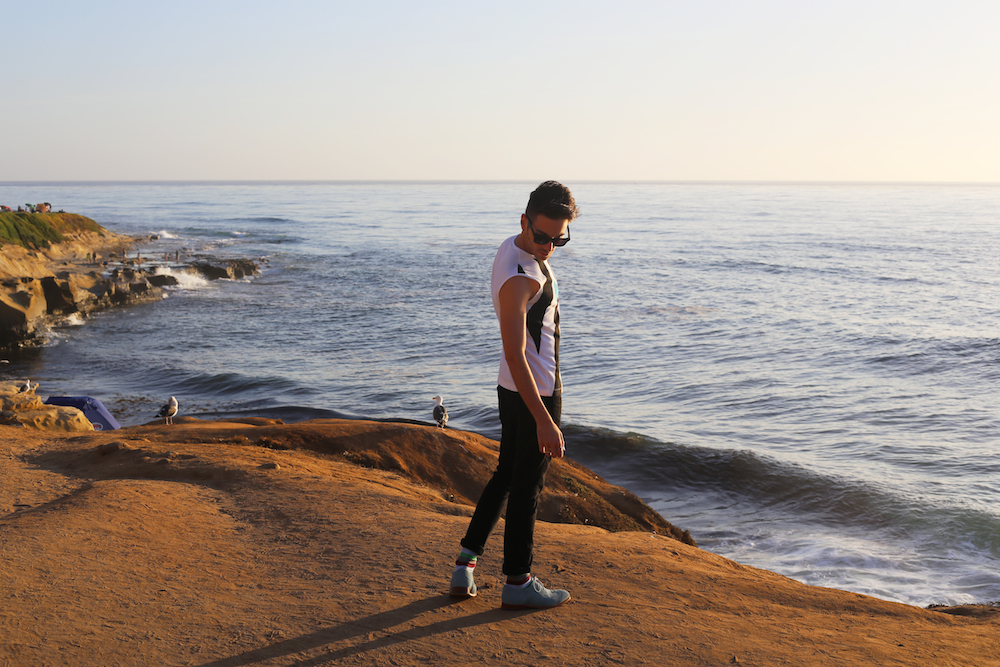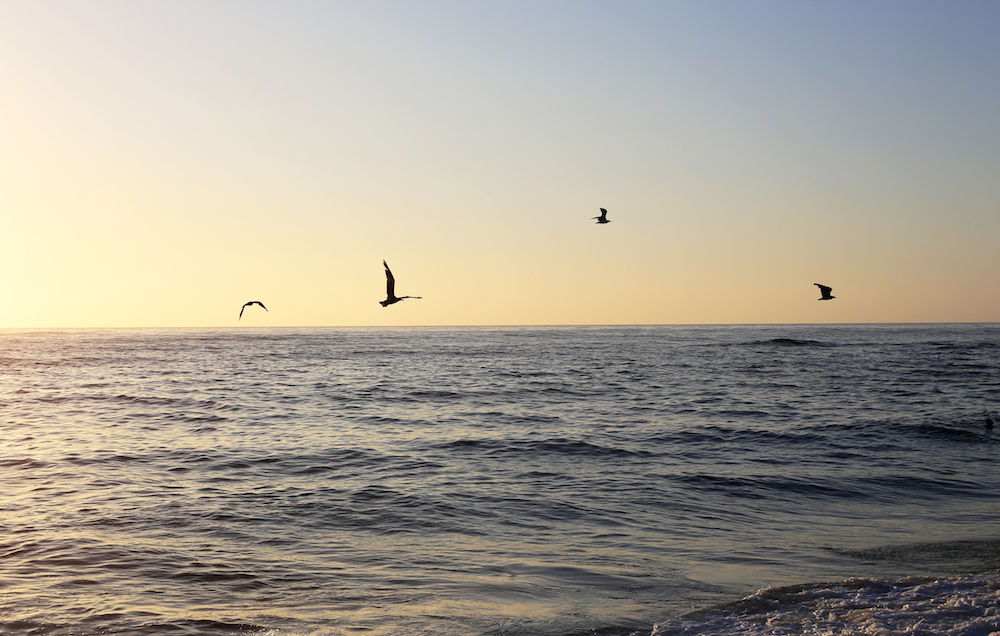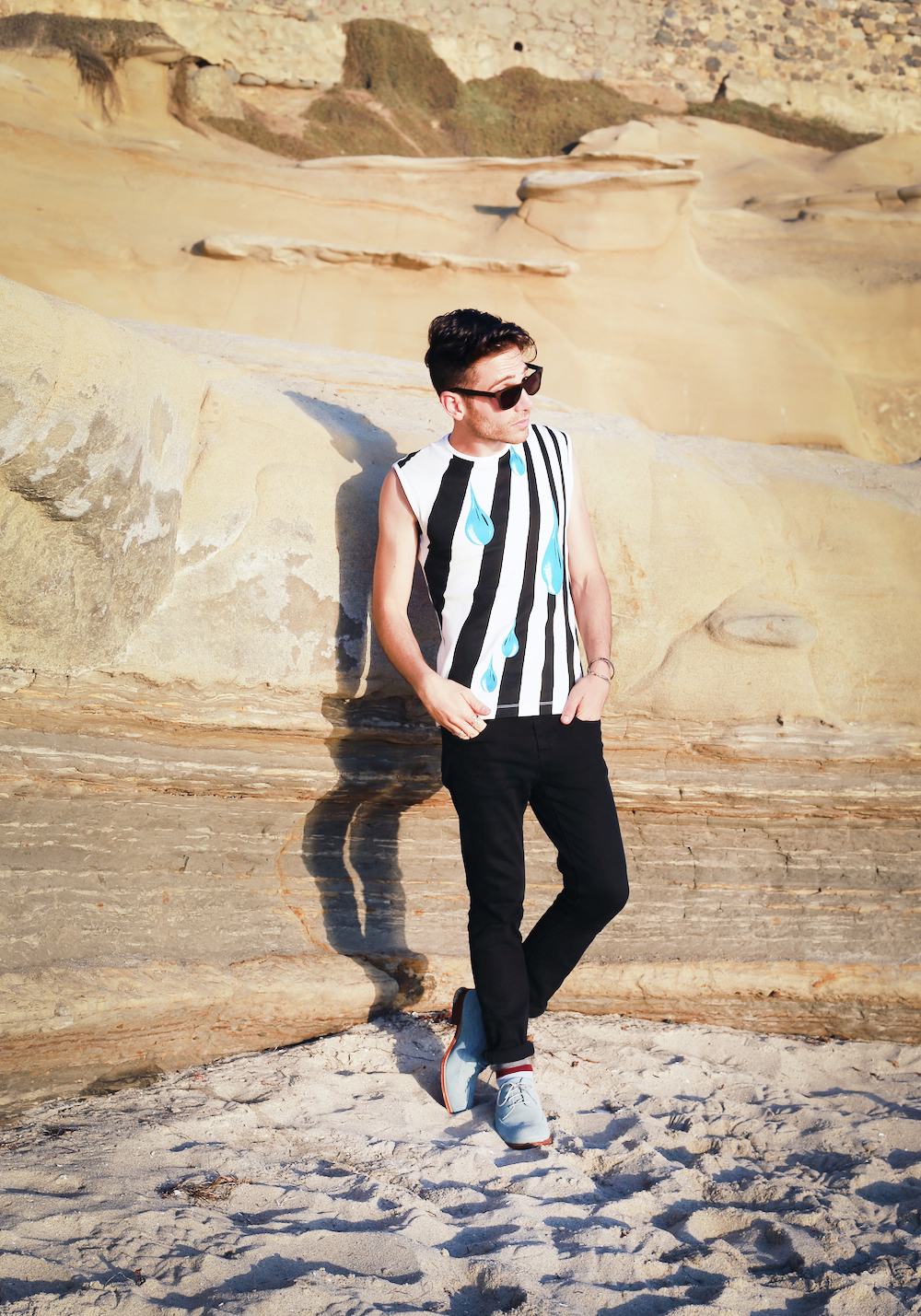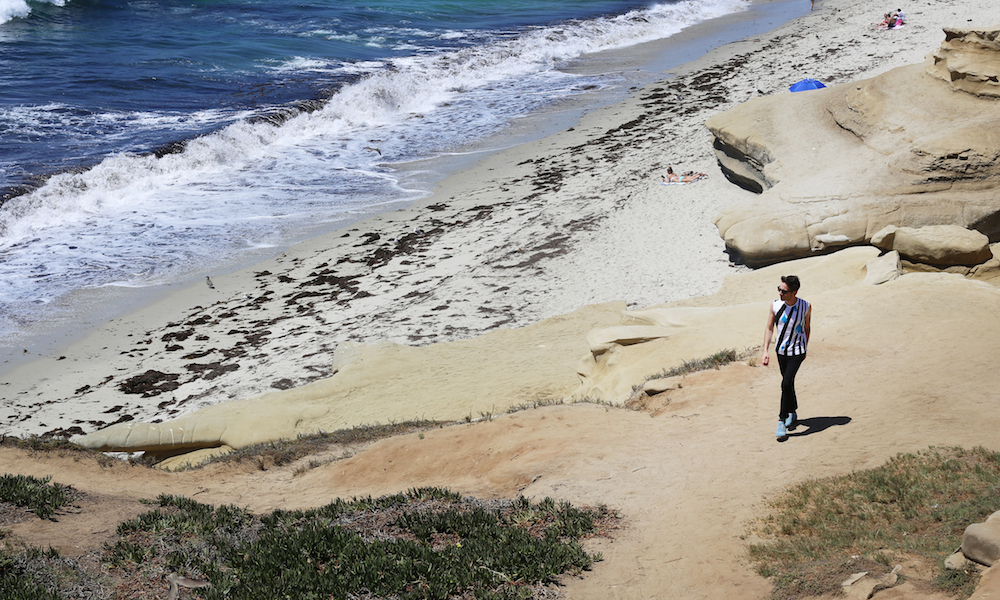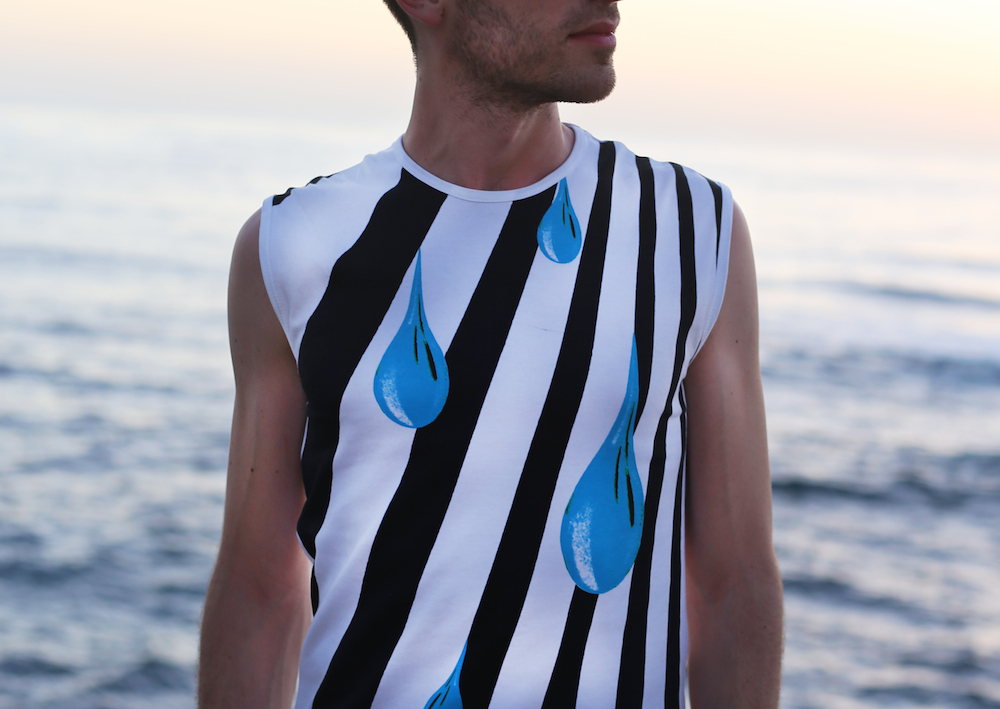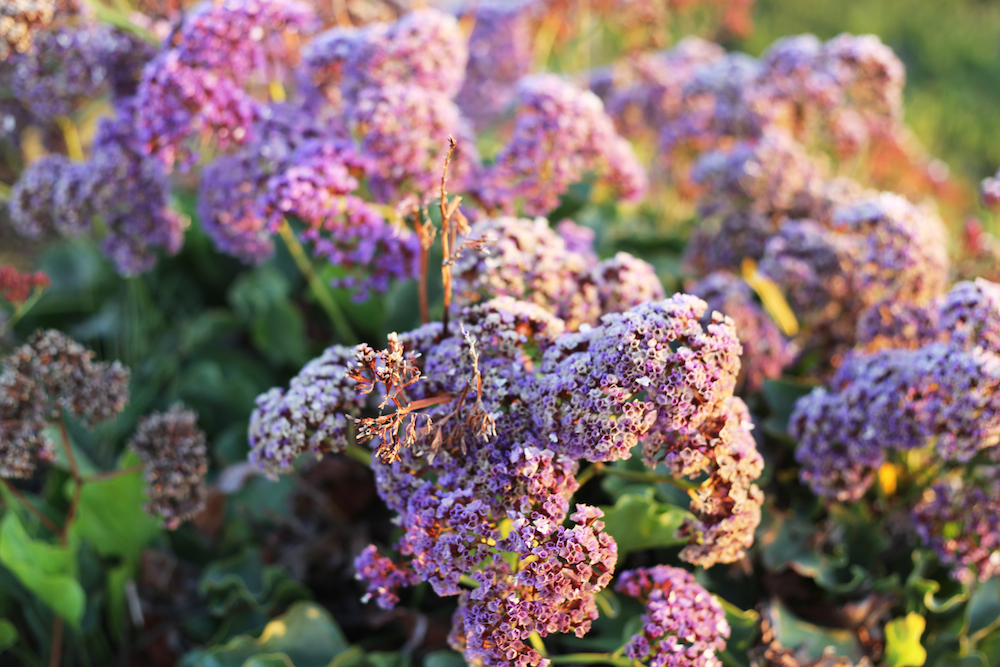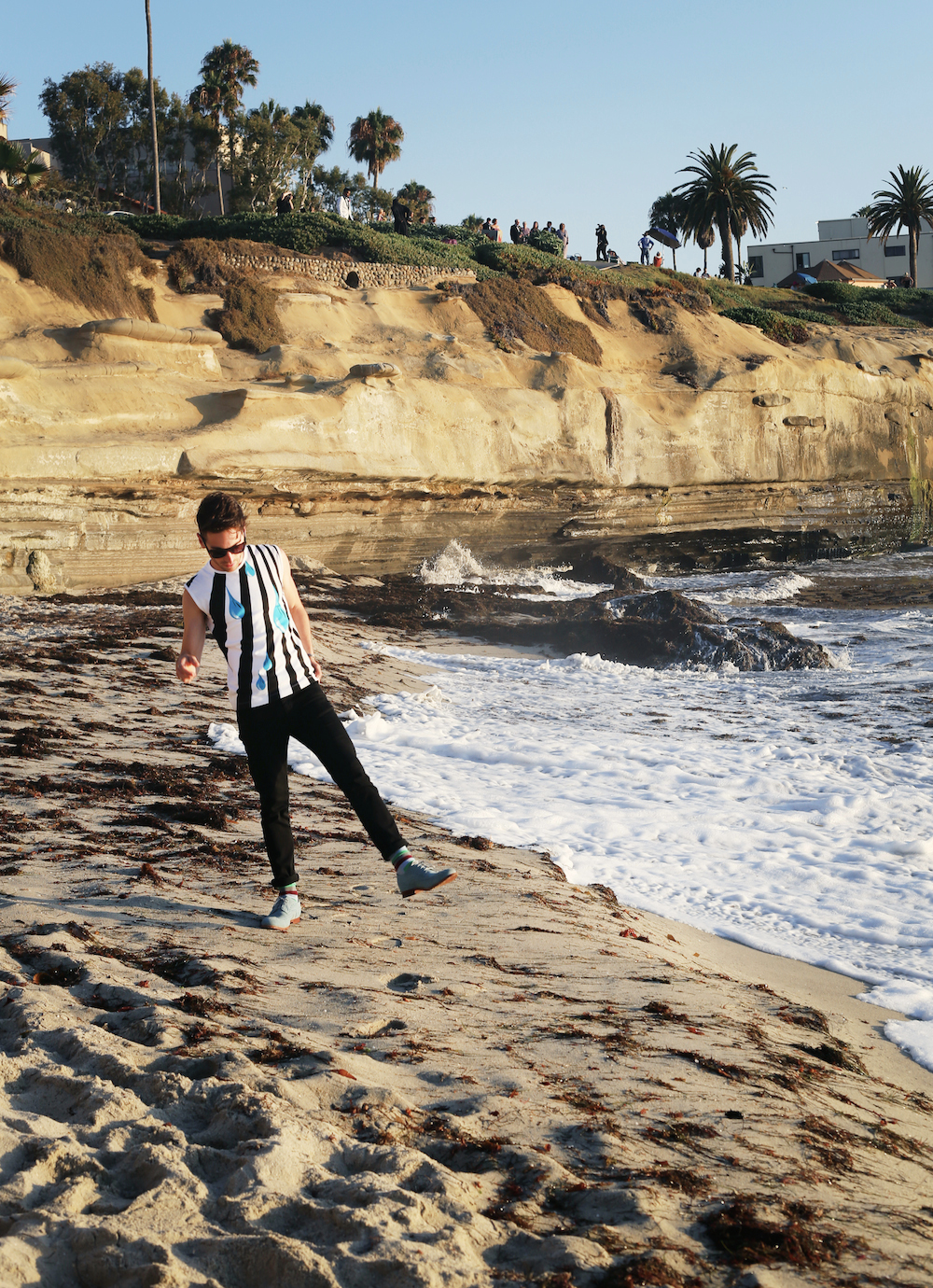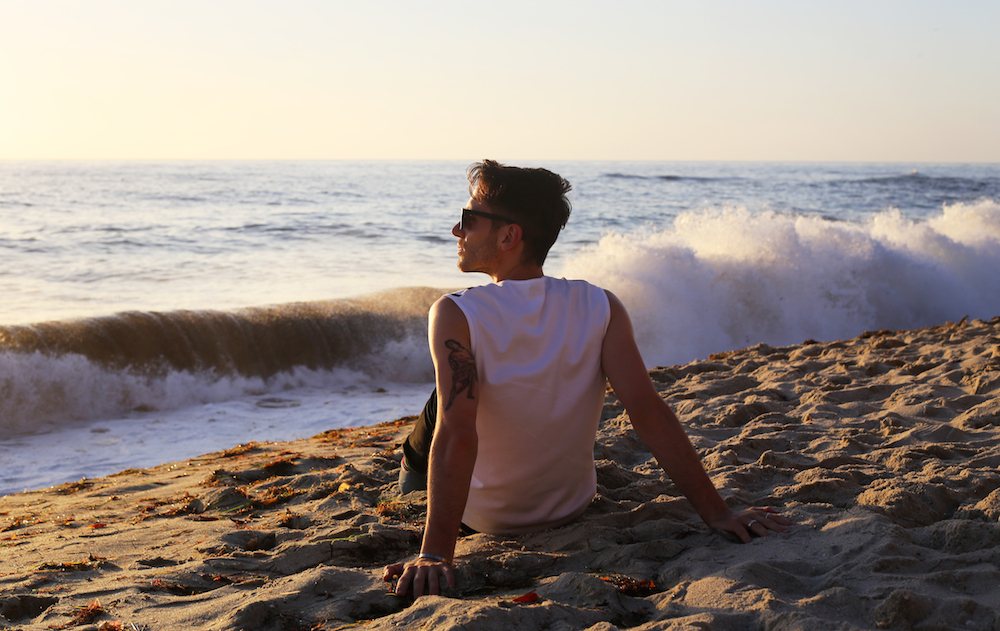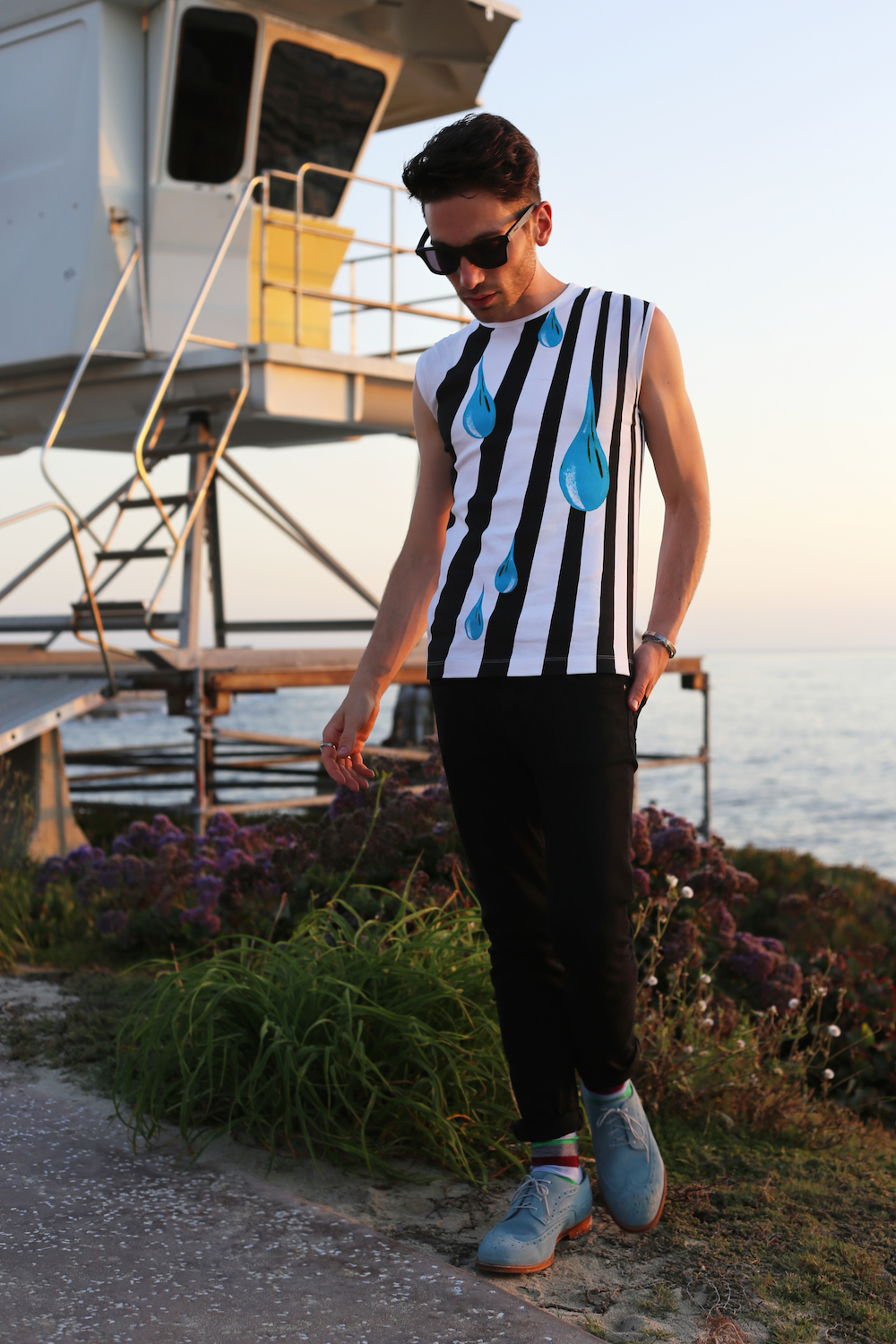 (Shirt: Raf Simons/ Pants: Prada/ Socks: Happy Feet/ Shoes: Tommy Hilfiger)
They say you learn something new everyday and during a recent trip out West I got a lesson on formal attire. I wouldn't exactly say the garb I spotted on the streets of La Jolla as I watched a wedding stream out of a peach-colored stucco church inspired me. Actually yes I would say it inspired me. It got me thinking about options of formal summer style for men. While I love my pink linen blazer and wear it weekly, the material can only go so far in keeping me sartorially satisfied during warm-weathered months. So naturally I turn to showing skin to help fill my fashion desire.
You want to hear something embarrassing? Ok, keep it between us – I was turned away from Bar Marmont last week in LA because I was wearing a tank. To my credit it was a gorgeous Marc Jacobs look, however in the bar's defense it was cut a bit low. For those of you that follow OCV you know what a fan of the crop top I am and my recent attempt to ease into the look. So as you can imagine, I'm obviously perplexed with this no arm showing rule.
To get back to the random wedding I was creeping. After watching the men of this party dressed in navy, pale beige and dusty blue suits uncomfortably shuffle around the courtyard; I decided to put together a look that I would feel good about wearing to such a formal event by the beach. The trick it to find a tank that is so called respectfully cut, like this Raf Simons number.  It's one way for a guy to rock an unconventional formal look that doesn't completely suck and is breathable. At least I don't think it sucks — you be the judge.