- style -
Bobby Abley Brings The Jungle Book To New York Fashion Week
Complete with and a giant banana and a chic-ass Baloo sweatshirt.
02 . 15 . 15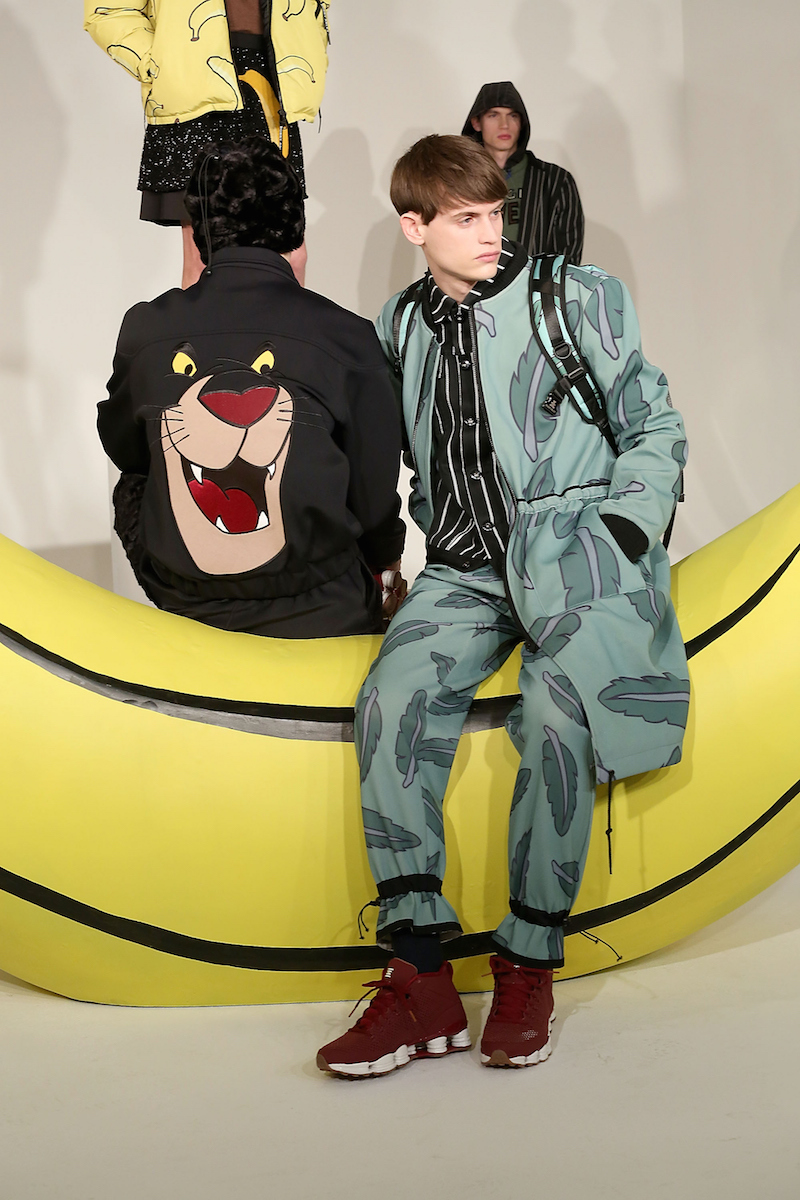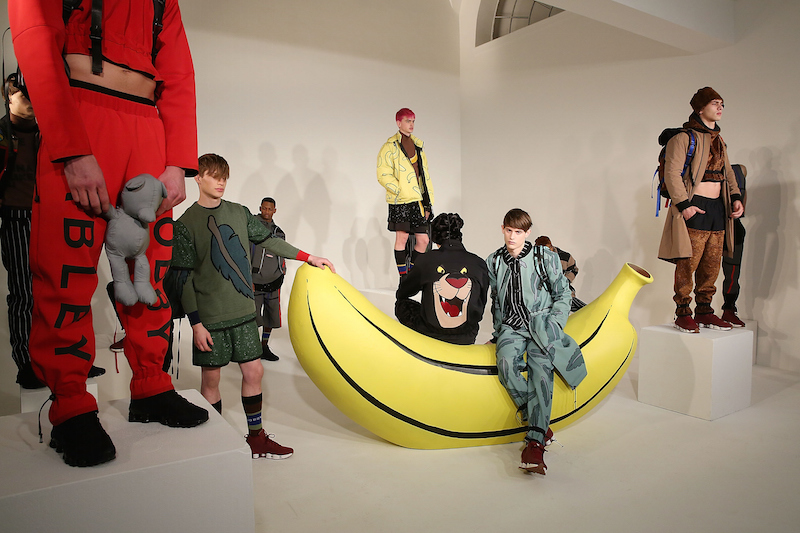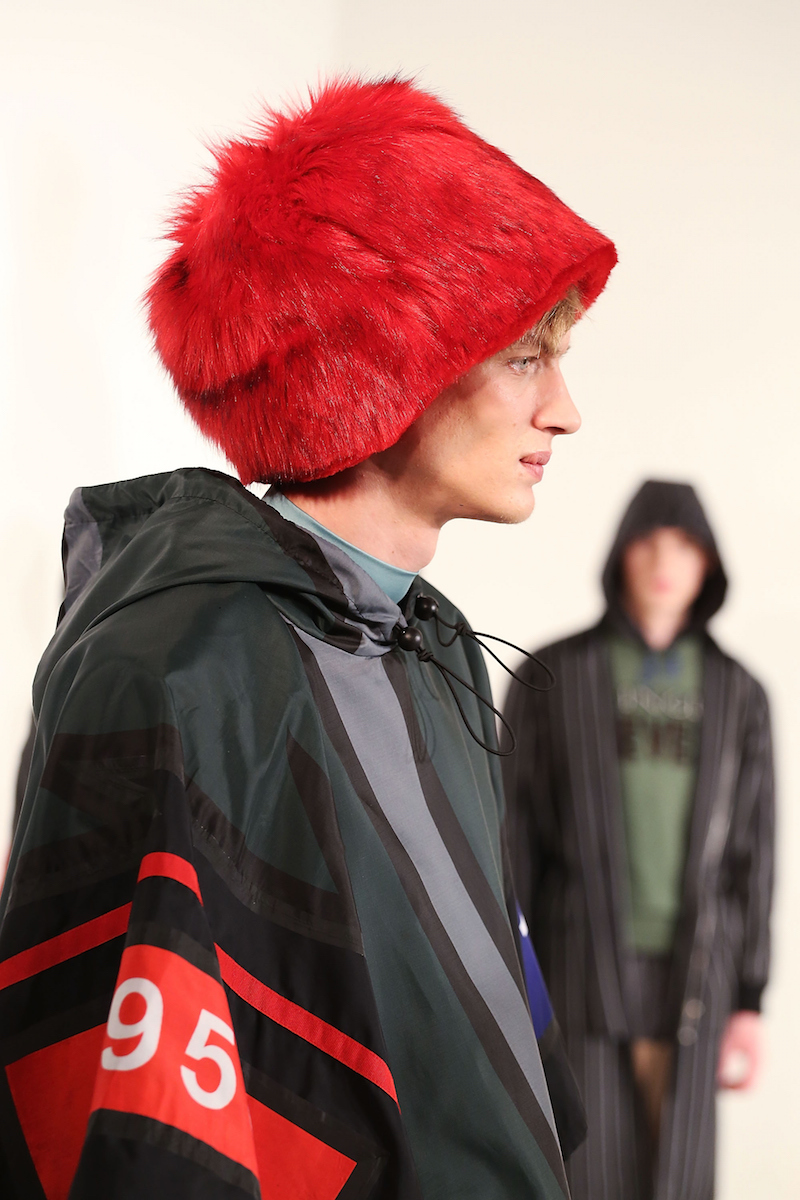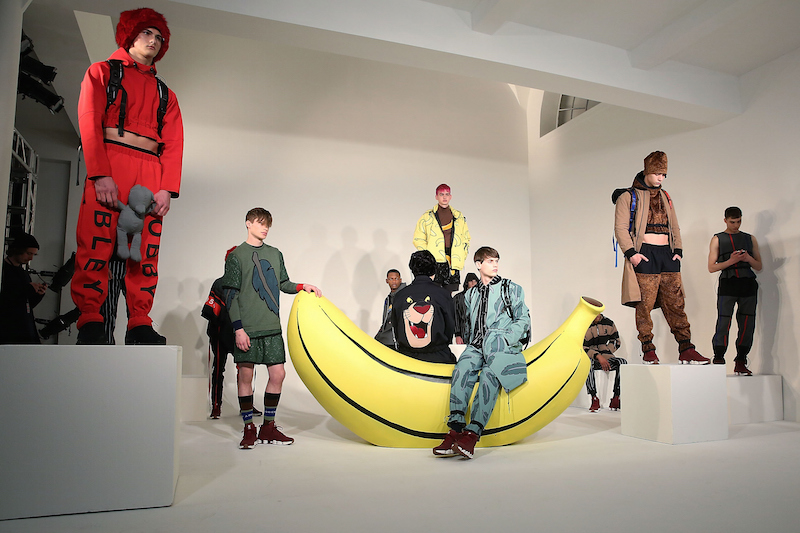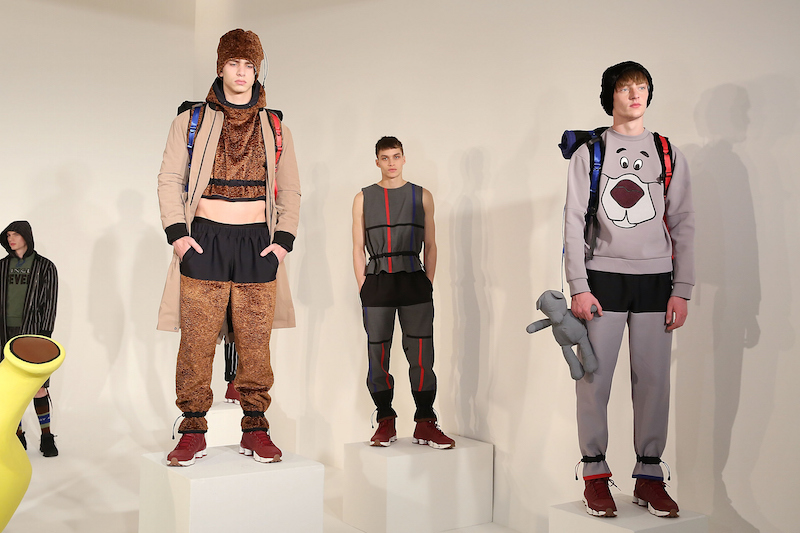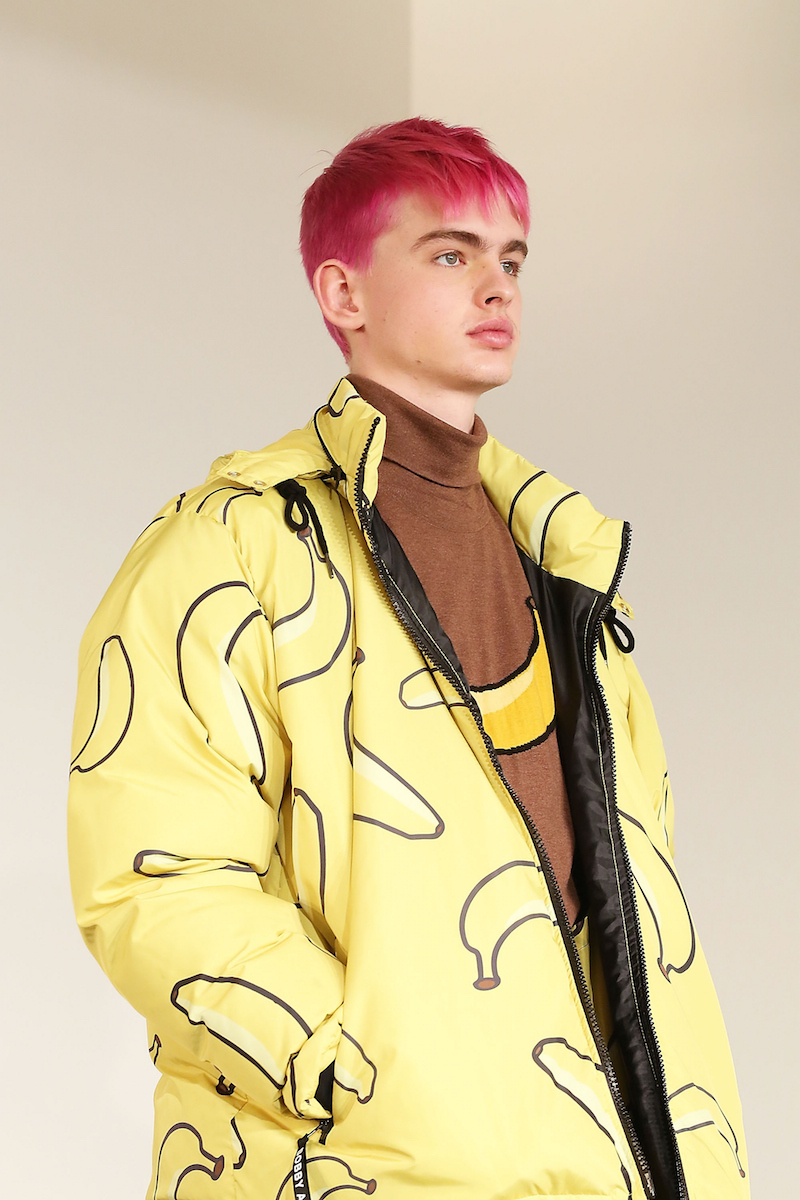 Bobby Abley brought his playful imagery to the New York Fashion Week scene for the first time this Fall 2015 season.
Back at the London Spring 2015 shows, everyone was buzzing about his The Little Mermaid inspired collection, particularly that Ursula sweatshirt. I never really got over it. I still think about often.
Bobby Abley's brilliance at incorporating nostalgic, playful imagery into contemporary menswear rivals many of his contemporaries. He gets it – in youth is innocence. He also understands our generation obsession with '90s Disney imagery, fun graphics, British streetwear and personality-driven collections. Nothing screams Instagram me more than a jacket plastered with Bagheera's face.
This season his '90s-inspired skatewear took form drenched with imagery from The Jungle Book, boasting a new season of innocent normcore fun.  Models danced around a giant banana in finely textured pieces and relaxed looks – not too tailored, not too sport.
Standout items included a brown elastic crop top (Abley loves himself a good crop,) a yellow, banana print puffer and a jacket plastered with Bagheera's face.
That's all for now. I'll leave you with this. Because you know you were singing it in your head the entire time you read this.
– YOU MAY ALSO LIKE –
TRENDS ON TRENDS: NEW YORK FASHION WEEK FALL 2015 MENSWEAR
I BE ON MY SUIT AND HAT AT NEW YORK FASHION WEEK
THE BOHEMIAN MARINER HITS NEW YORK MEN'S DAY