- style -
Shearling: The Star Trend of The London Men's Fall/ Winter 2015 Shows
It's all about the sheep.
01 . 13 . 15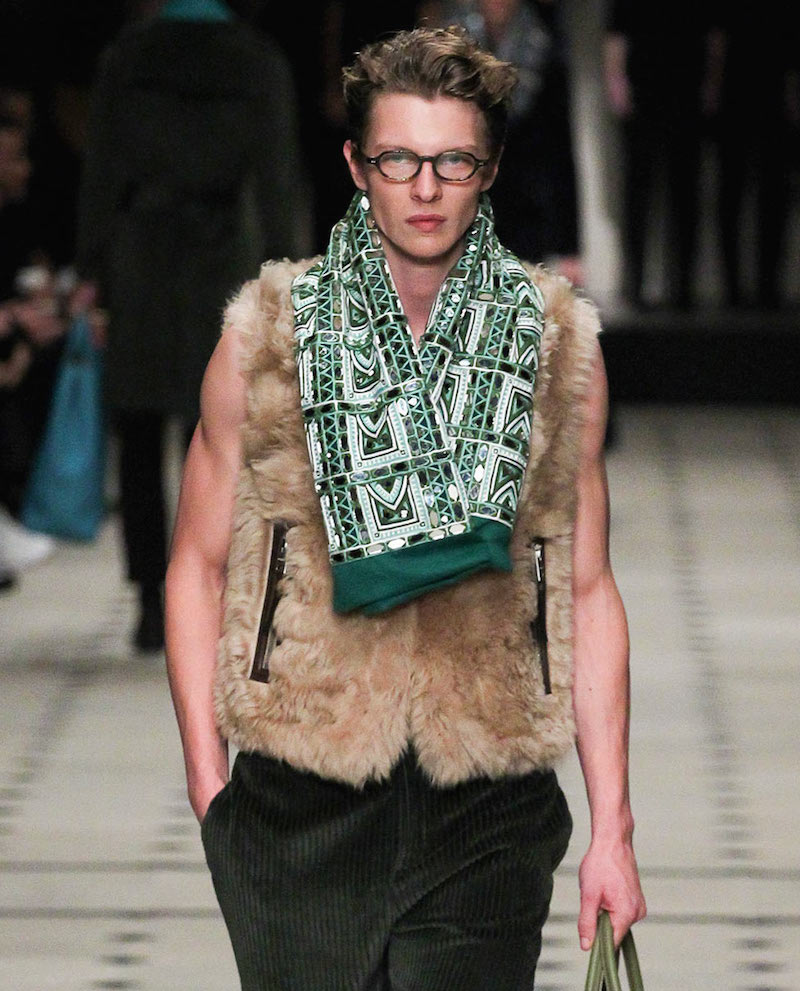 (Burberry) 
On the topic of sheared sheep fur and it's incredible ability to grow back, keep us warm and create strong identifiable looks, I must ask, "Why the fuck did this trend ever go away?"
Shearling solidified itself as the leading trend out of the London Men's Collections: with Burberry Prorsum's fall-winter 2015 showing.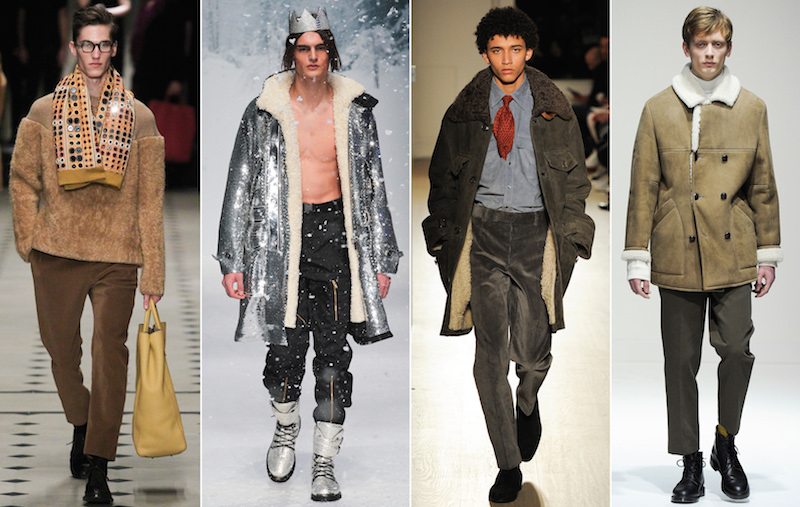 (Burberry, Moschino, Dunhill, Casely-Hayford)
Designer Christopher Bailey sent refined hippies down the runway clad in his typical  outerwear including a range of Bohemian shearling coats as the fuzzy fabric lined textured digital camo print jackets. There was even leopard-printed shearling!
We already know that shrug-on shearlings and sheepskins have a laid-back cool that couldn't be more fitting for fall and winter (especially with mother-nature's truly bi-polar ways,) but along with Burberry, there are a handful of refreshing options for fall 2015.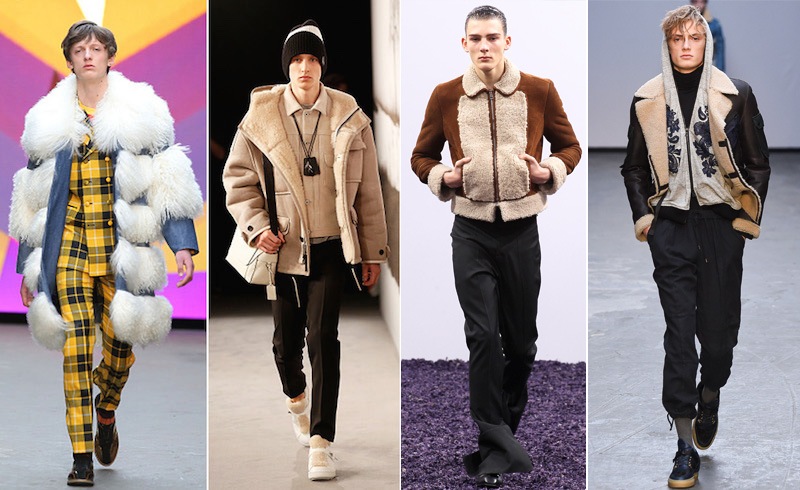 (Topman Design, Coach, J.W. Anderson, James Long)
Shearling lined jackets were accessorized with a multitude of scarves, hats and facemasks, occasionally monogramed proving itself to be the next luxury must-have. Other shearling standouts were served up Topman Design, Belstaff, Coach, J.W. Anderson and James Long.
Among Tom Ford's velvet jackets, skinny bow ties and Sixties-inspired boxy silhouettes existed a chunky 1960s-style shearling layered over a suit.
It's slightly increased in exaggeration since past editions walked the runway and is certainly more confident.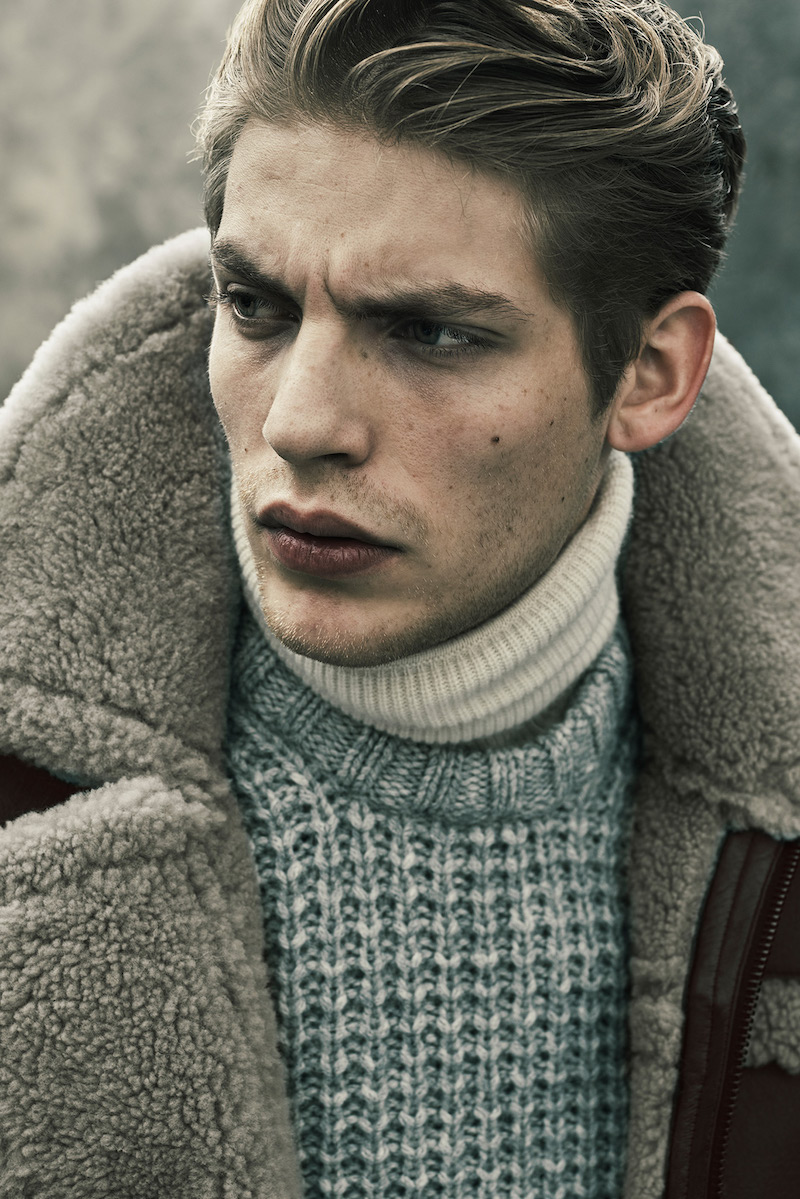 (Belstaff)
Even Anna's getting in on the action. She rocked this cream-colored shearling to the Burberry show.