- style -
Gucci's Compelling Case for a '80s Rehash
In an aristocratic English-eccentric kind of way.
02 . 24 . 17
Geeky boys wearing wildly flicked and structured '80s looks and various glasses-wearers hit the runway in Milan for Alessandro Michele's latest Gucci collection. This season he took his 17th- and 18th-century European look and bowed west, to Hollywood and New York, in the slew of romantic '80s-influenced suits and shirts.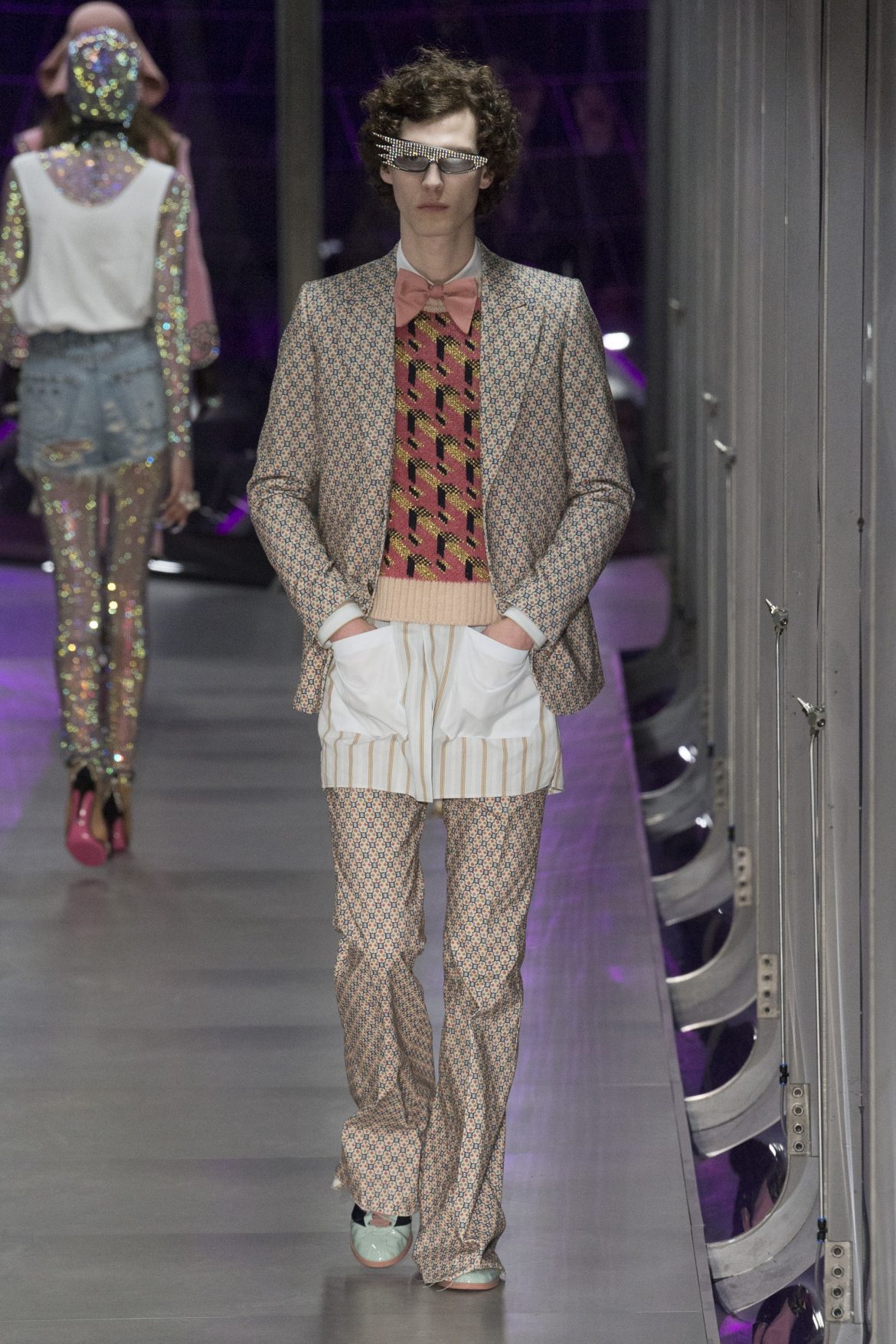 In the '70s labyrinthine we have lost our selves in recently, it's refreshing to dip into a new era for a moment. By no means does this mean I am over the '70s look, but it's fun to explore new territory. And the Gucci Fall 2017 does this in an incredibly seductive way. Designers have tried to bring us a decade ahead into the 80s but failed. The difference here is that the '90s ode is just one part of a bigger pie. A delicious pie that is steaming and giving off nods of blueberry goodness. Gucci has officially eclipsed the boundaries of time and place and created a 80s look free from neon. But seriously, look at those clothes! No really, head up to the slideshow and check out our favorite looks.