- style -
If Lana Del Rey Was A Men's Collection
Complete with tumbling floral coifs
01 . 22 . 16
The Comme Des Garçons Paris Men's Fashion Week show was giving us a major case of summertime sadness in the winter.
If Lana Del Rey's melancholic chorus of "Honeymoon" was transformed into a show held at Paris Men's Fashion Week, this is what it would look like. The Comme des Garçons Homme Plus collection may not have concisely been a poetic tribute to Lana Del Rey, but honestly, it might have well been.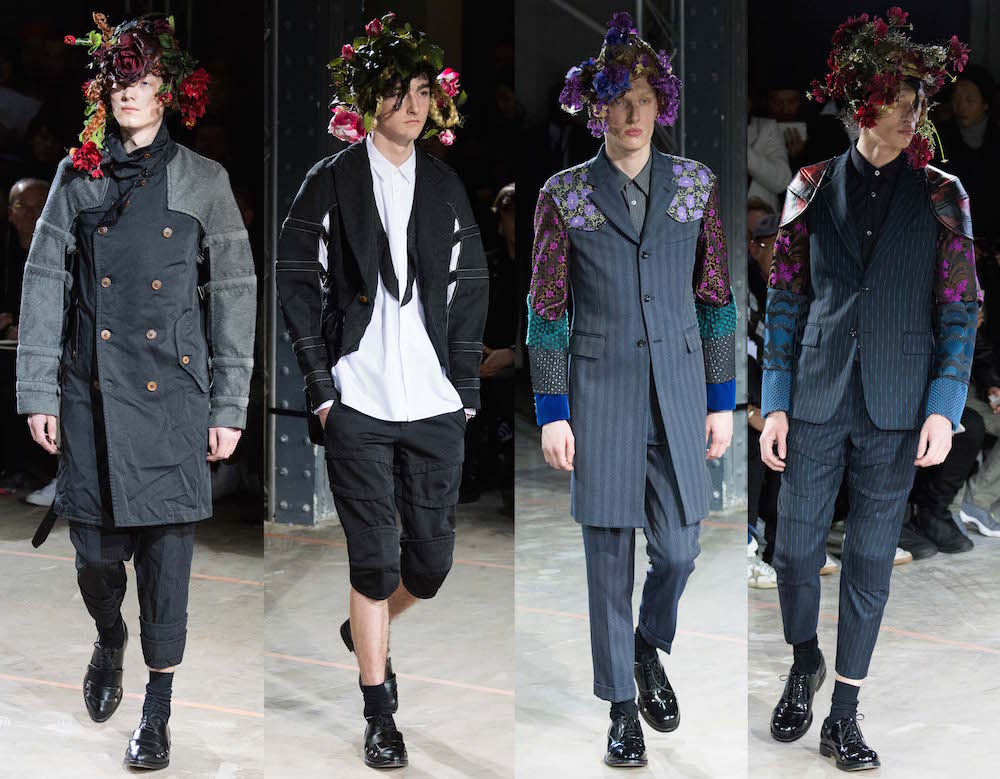 Psychedelic clash of floral and geometric prints took to the runway on a series of pinstriped suits, some worn with bright floral-print shirts that look like a vision you would have while getting high by the beach.  The overall attitude of the collection was moody and brash, yet feminine and enchanting. There was a kind of alluring soft power to its darkness, much like the crooners hauntingly romantic voice.
Oh and models wore toppling floral coifs. I think I can end there.
Check out the entire collection in the slideshow above.
YOU MAY ALSO LIKE 
10 HOT LOOKS FROM PARIS MEN'S FASHION WEEK FALL 2016
MAKING NEW YEAR RESOLUTIONS USING MILAN STREET STYLE