- style -
Trends on Trends: Paris Men's Fashion Week Fall 2016
Sit back and check out the eight leading trends from Paris.
01 . 23 . 16
Paris Men's Fashion Week Fall 2016 is near a close. London, Milan Florence and Pais, Men's fashion weeks have come and gone faster then a Kardashian snatching at a sponsorship deal. So trumpeting this somewhat gloomy occasion, I put together a list of the eight leading trends I spotted on the Parisian Fall 2016 runways. See what's on tap for next fall and check out the trend action below.
Updated Camel Coats
Camel coats take on a new edge for fall as dictated on the runway at Valentino, Dior Homme, Sandro, Off-White and Junya Watanabe.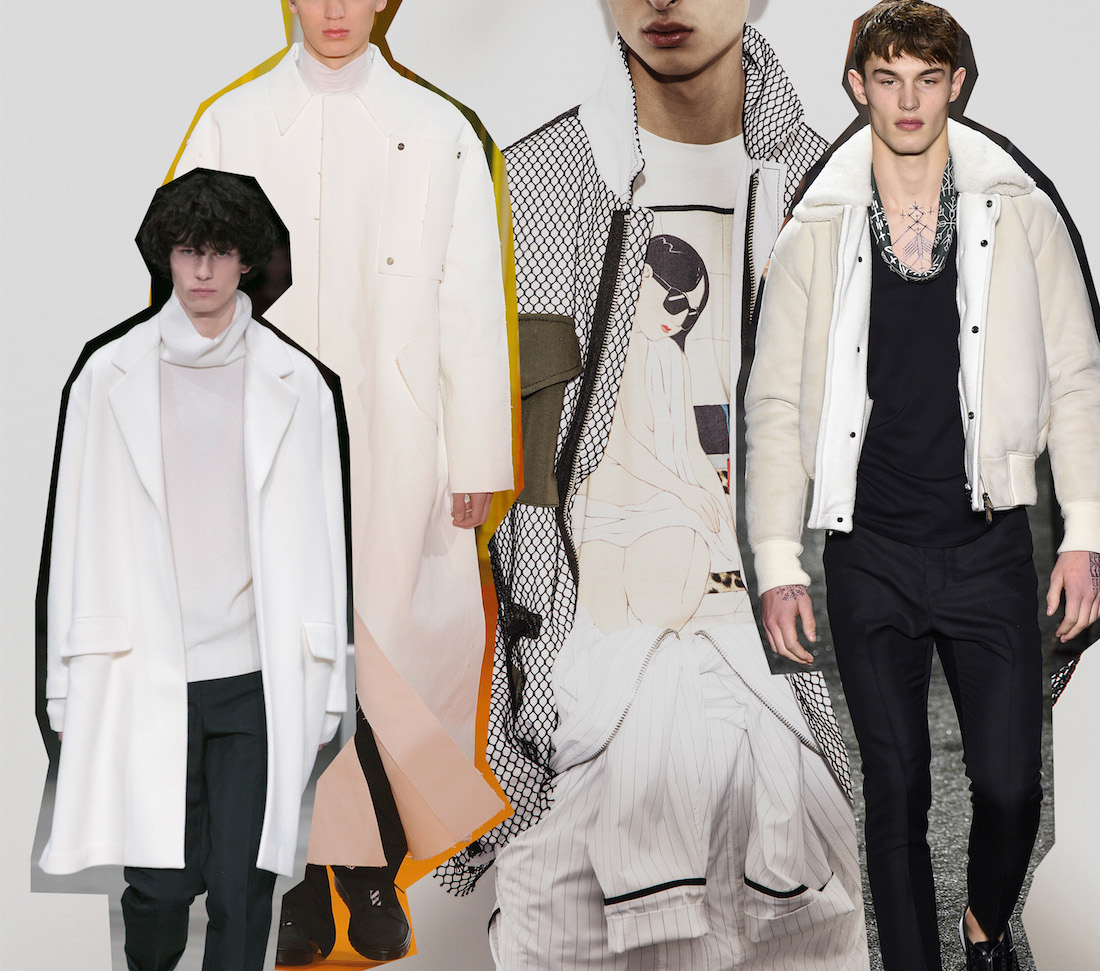 White Outerwear 
If you're not into a camel coat, go for outerwear that's whiter then the Oscars.  Here we have looks from Sandro, Off-White, Berluti and 3.1 Phillip Lim.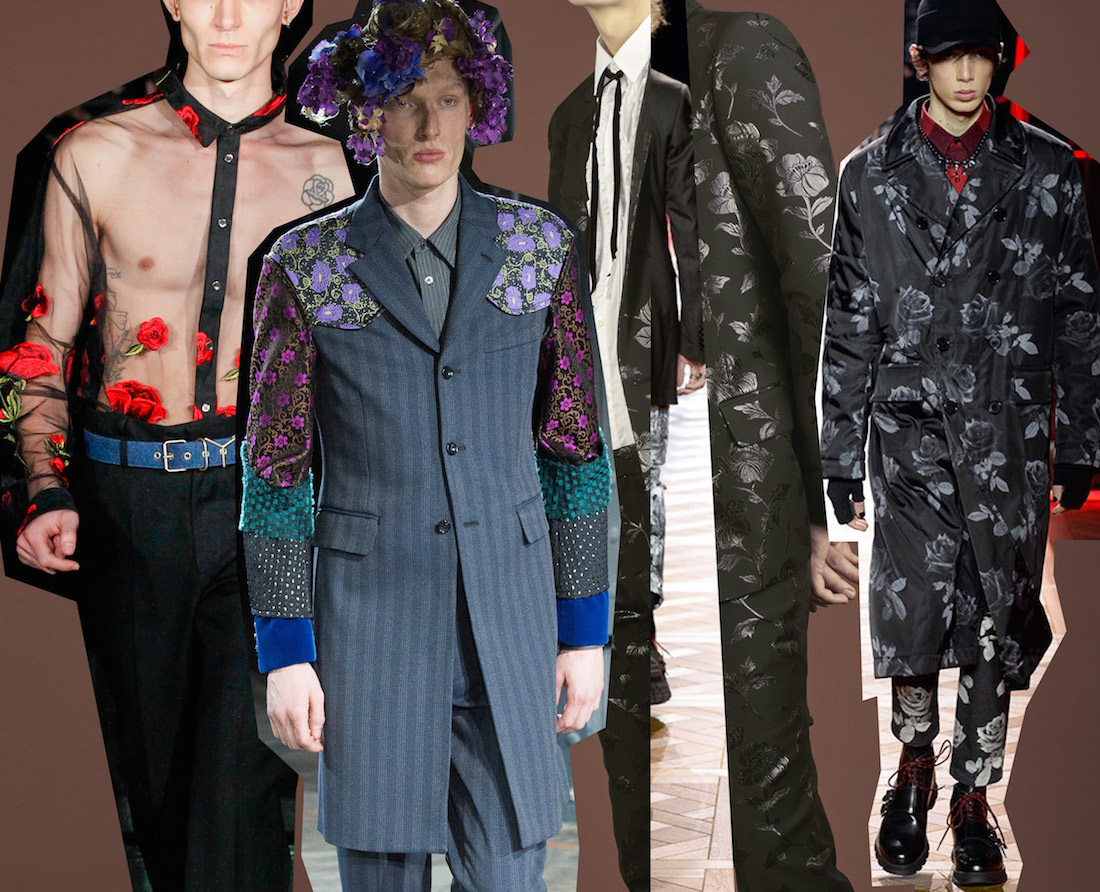 Florals, For Fall 
When it comes to spring fashion trends, florals are nothing new. Just ask Miranda Priestly: But for fall, yes, florals are indeed groundbreaking. Paul & Joe, Dior Homme, Y Project and Comme des Garçons Homme Plus showed updated floral prints for fall 2016.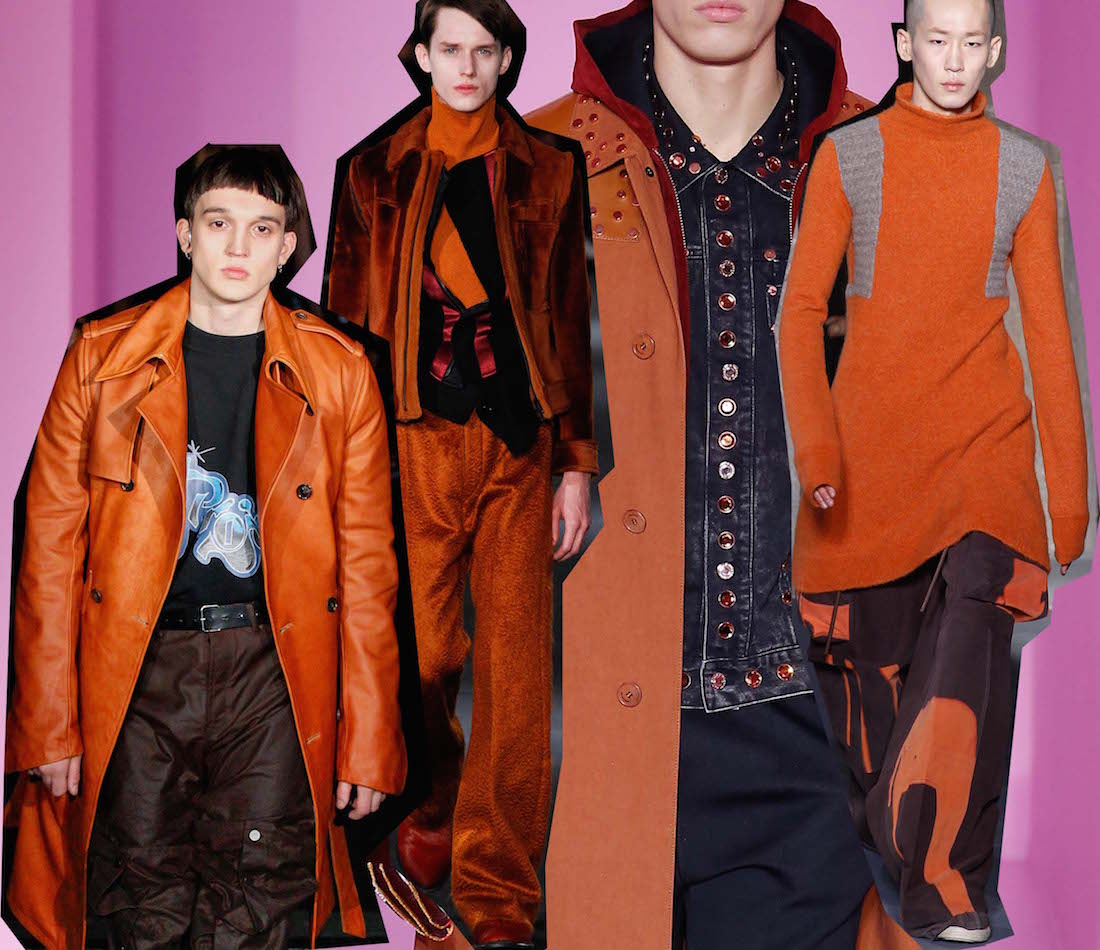 Orange Is The New Orange
Whoever said orange is the new pink was a lot less disturbed then Elle Woods thought. A burnt orange saturated the runways for fall 2016. Here we have looks by Valentino, Givenchy, Y/Project and Ann Demeulemeester.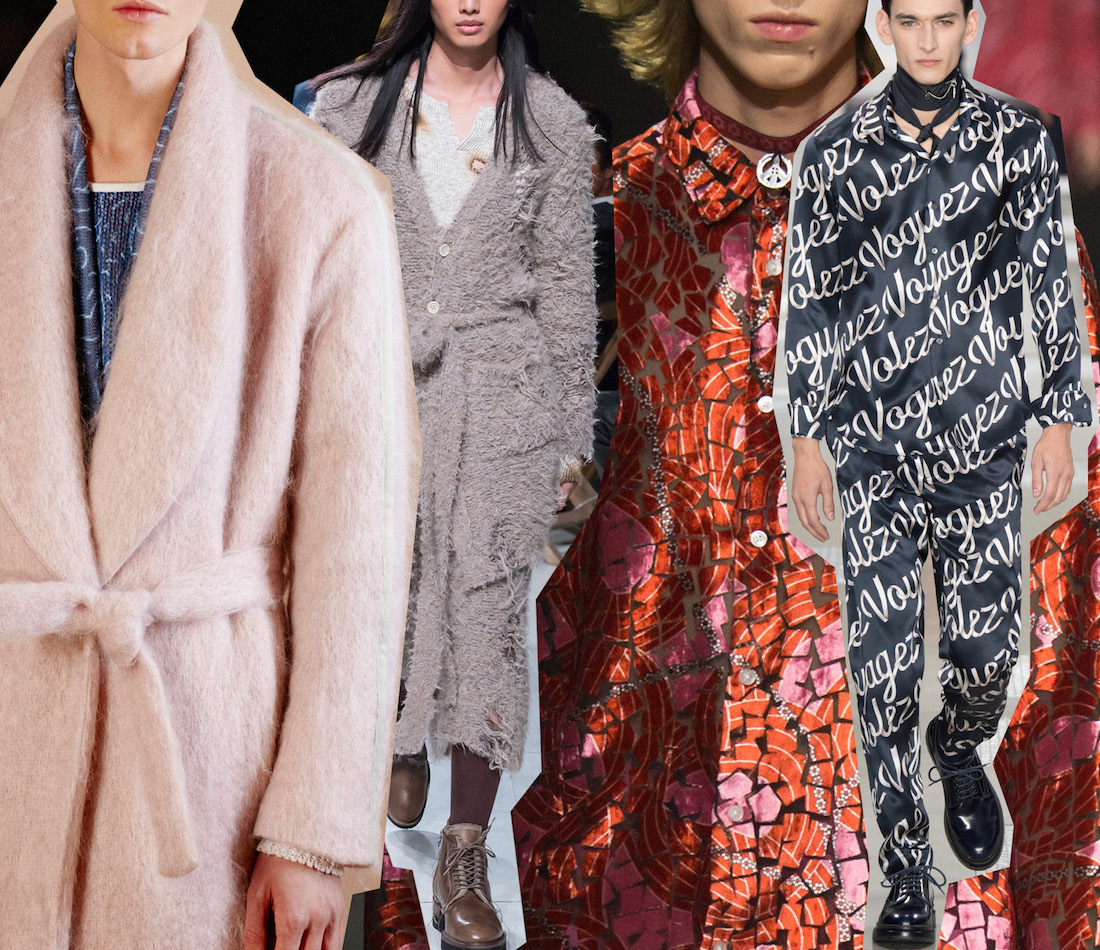 Pajamas
Like London and Milan, Pairs also wants you to relax. Shh, don't  argue. Just go with it. The comfortable look hit the runway at Louis Vuitton, Kenzo, Mihara Yasuhiro, Pigalle.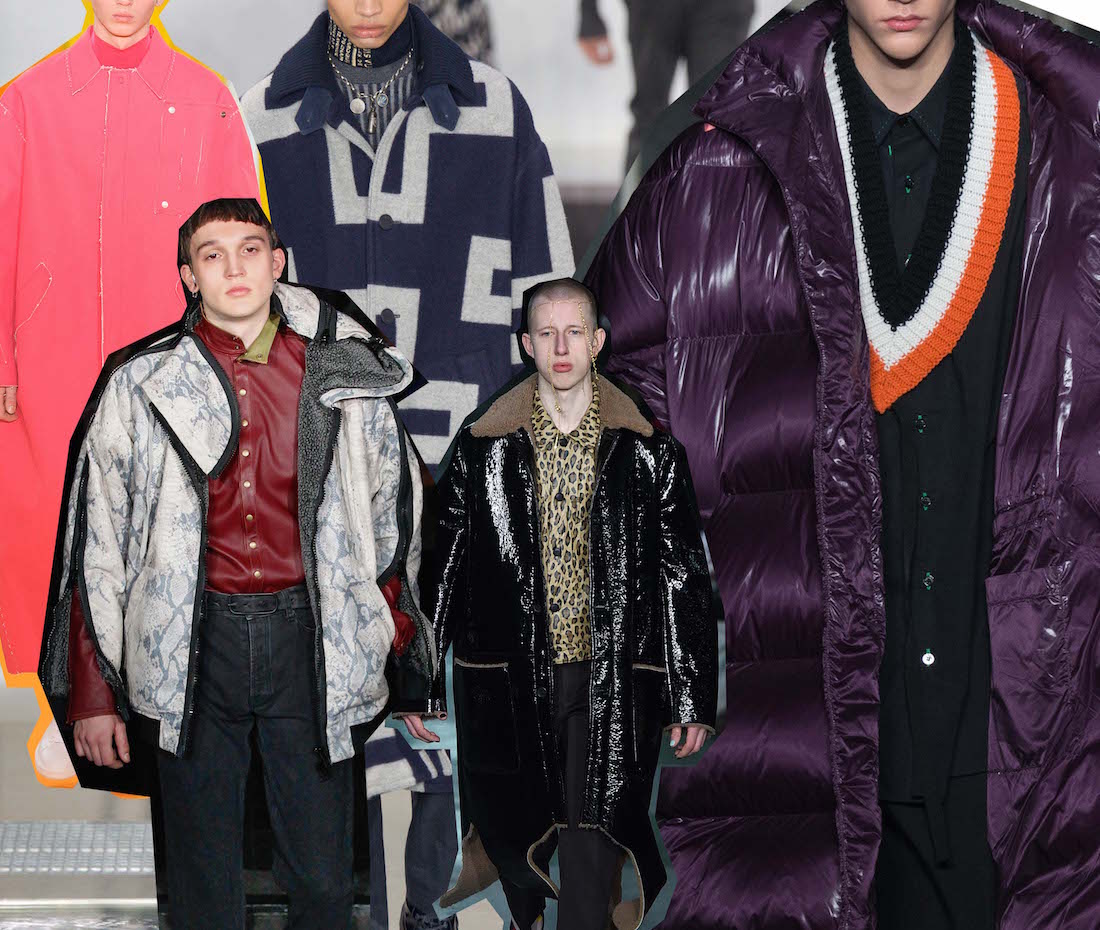 Big And Bold Coats
Here's that rare trend that is equal parts functional and fashion forward. Both oversized and bold these outerwear numbers will keep you warm and looking good through any snow storm. Louis Vuitton, Raf Simons, Walter Van Beirendonck, Off-White and Y/Project all turned out variations of the gusty look.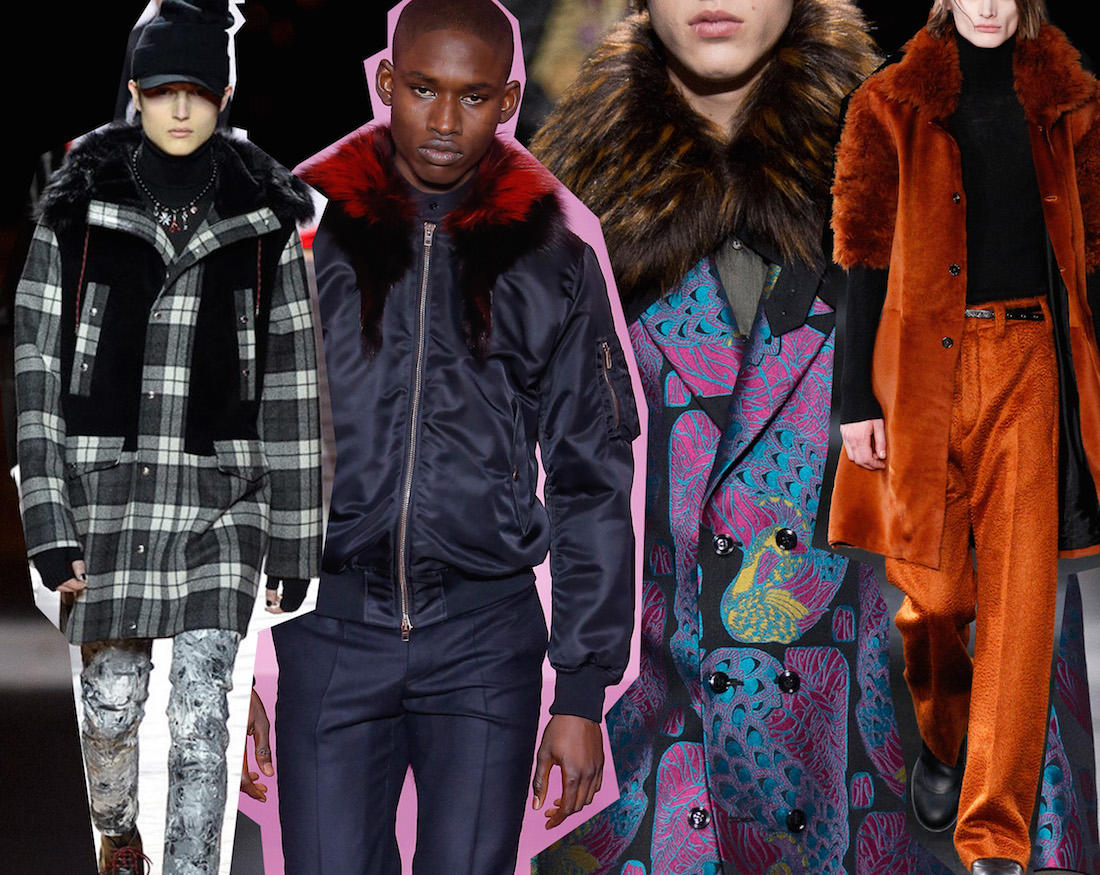 Fur Collars 
Not quite the exuberant furs we spotted in Milan, but still quite luxe. Everyone was on their fur game this season. One of the most popular fur trends was an adornment around the neck as a collar. Warm, indeed. The furry look tuned up at Givenchy, Dior Homme, Dries Van Noten and Ann Demeulemeester.
Navajo Prints
Navajo chic took to the Parisian runways at Valentino, Walter Van Beirendonck and Kenzo.
YOU MAY ALSO LIKE 
10 HOT LOOKS FROM PARIS MEN'S FASHION WEEK FALL 2016
MAKING NEW YEAR RESOLUTIONS USING MILAN STREET STYLE